The App That's Making Collecting Money from Friends, Family and Colleagues a Breeze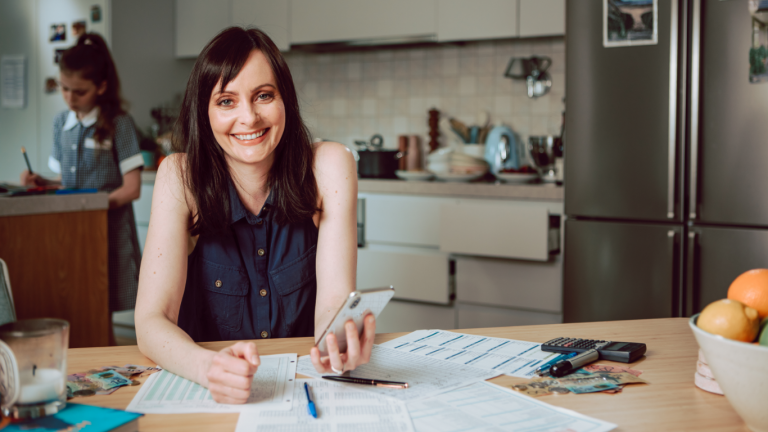 The App That's Making Collecting Money from Friends, Family and Colleagues a Breeze
Sponsored post
If you have ever taken on the responsibility of collecting money for a group gift, or an event or the like, you'll know exactly how painful a process it can be. Especially if you are anything like me, and even the mere thought of having to remind someone that they owe you money (never mind nag them to pay up) makes you cringe. I'm not sure why it makes me so uncomfortable, but suffice it to say, I'm more likely to cover the outstanding cost myself than I am to tell someone that it's time to cough up. Apparently, I'm not alone either. According to a recent study conducted by PayK, Australians confirmed that they struggle to get paid back when they pay for family, friends or colleagues. On average, Australians are owed over $147 each from lost IOU's. Sound about right?
Well, things are about to change because I've recently discovered the PayK app and I cannot recommend it highly enough. Seriously, when it comes to collecting money from people, this app is an absolute game-changer! Even if you have no quibbles about giving your friends a subtle prompt to pay up, this app makes the whole process unbelievably simple. I don't get excited over apps easily, but trust me…you NEED this in your life!
What is PayK?
Let me explain…
My girlfriends and I recently planned a little weekend break together, and somehow (I think since it was my suggestion), I found myself in the position of collecting the money to make the booking. This would usually cause me to experience a small degree of anxiety, as I figured out how and when to bring up the subject of payments. But not anymore!
The Pay K app (which is free and super easy to set up) allowed me to set up a group from my phone contacts. Once I'd invited my friends to join the 'girls weekend away' group, I was able to enter into the app how much each of us owed…and from there my job was done. PayK took care of the rest. The app prompted each member to deposit the money into the group wallet, and kept track of who had, and who hadn't paid. It even does the uncomfortable follow ups for you by sending a text notification to remind them to chip in. How good is that?
The thing I particularly like is that everyone in the group can see who has paid. C'mon! There is always one person in your family, friend circle or office that alwaysplays the 'oh-I-forgot-my-wallet' card and promises to square things later if someone can spot them 'this once'. Only, they never actually seem to, do they? Well, this app is great for weeding those situations out…unless of course, youare one of 'those people,' in which case, the gig is up!
Gone are the days of sharing your bank details and double checking BSB's and bank account numbers. PayK lets you pay quickly and easily with any Visa or Mastercard and withdraw securely to any Australian bank account for free. What's more they use top tier banks and processors, all PCI/DSS Level 1, who comply with the strictest regulatory requirements to make sure your funds are safe and secure.
Want a Bonus $20?
If you've already got a few thoughts buzzing around in your head about the ways you could use this app (collecting for a teacher or coach's end of year gift or Christmas party etc), listen up. PayK have given me an exclusive code that you can use to receive $20 into your group wallet. The code only applies for the first 20 people though, so be quick.
Here's how to claim the $20:
Download the PayK app on iOS or Android.
Set up a group and invite 3 friends tojoin PayK.
Be one of the first 20 to use coupon code MUMSLOUNGE20. How? Click the three dots in the top right-hand corner of your group wallet and select 'Redeem Offer'.