If David Attenborough Ever Made a Doco About Teenagers, This is Exactly What it Would Be Like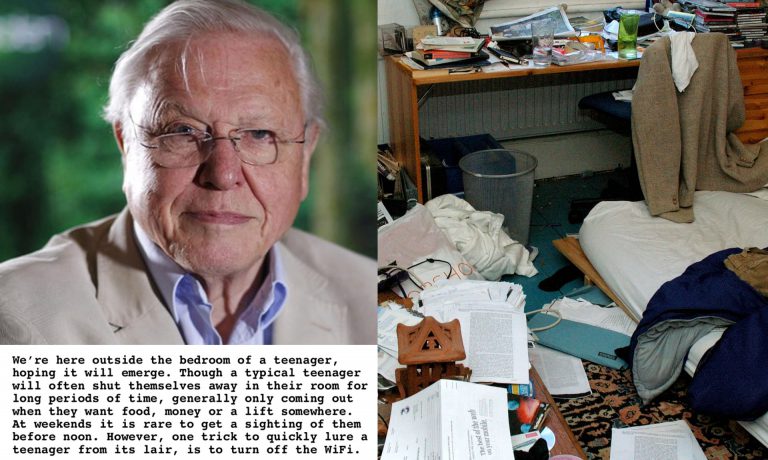 If David Attenborough Ever Made a Doco About Teenagers, This is Exactly What it Would Be Like
Teenagers seem to be a breed unto themselves, not at all like exuberant little children or emerging young adults. They are stuck in the middle, almost cocooning themselves while they develop into responsible members of society.
Have you ever wondered what a David Attenborough doco might be like if one were made about teenagers? The beloved documentary legend has his own iconic way of describing animals in their natural environments so it would make sense to apply his style to depicting the classic teenager and see how it would turn out.
As it happens, this script is so wonderfully spot on that we can almost hear his voice!
It's all so perfect, isn't it? We can see it all play out in our mind's eye, exactly the way Sir David would document such a commonly seen beast in our homes.
Does this brief script fit your teen to a tee as well? Let us know in the comments!
Source: The Poke