The Hottest Toys for Christmas 2020 and Where to Find Them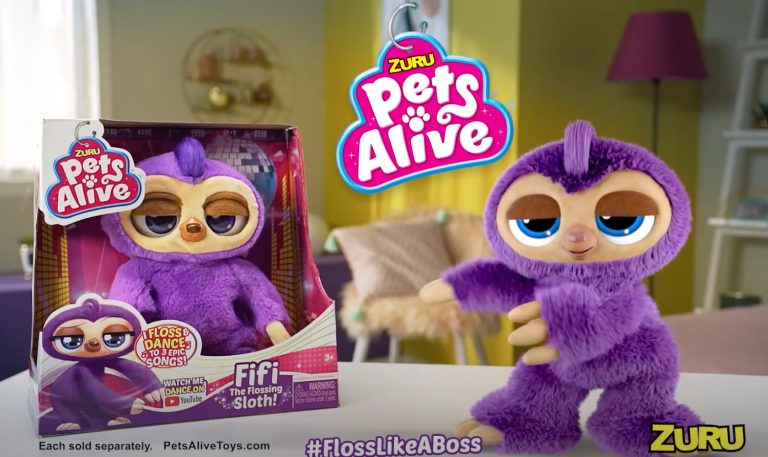 Ready or not, the countdown to Christmas is on! With social distancing still in place, many parents are opting to do the bulk of their Christmas shopping online this year in an effort to avoid crowds and queues. If this is your plan, we recommend getting those goodies ordered sooner rather than later, to avoid mail delays.
Still not sure what to buy? We've put together a list of this years hottest toys and where to find them. Get in quick though to avoid disappointment!
How to Avoid Paying Shipping Fees
If the convenience of shopping online appeals to you, but you hate having to pay the extra for shipping, we have just the answer!
eBay Plus members enjoy free shipping and returns, as well as exclusive savings and a whole host of other benefits. To take advantage of these perks, sign up for a FREE 30 day trial – and you'll get free express delivery on millions of eBay Plus items. Just look for products with the eBay Plus logo. At the end of the 30 day trial you can decide whether to cancel or continue the subscription and pay the $49 annual fee.
You'll find all of your favourite toy stores like Myer, Big-W, Toys R Us, Mr Toys, etc on eBay too, (as well as your favourite fashion brands) so it really is a fantastic trial to get on board with in the run up to Christmas, if you want to hang on to some of that hard-earned cash.
The Hottest Toys for Christmas 2020 and Where to Find Them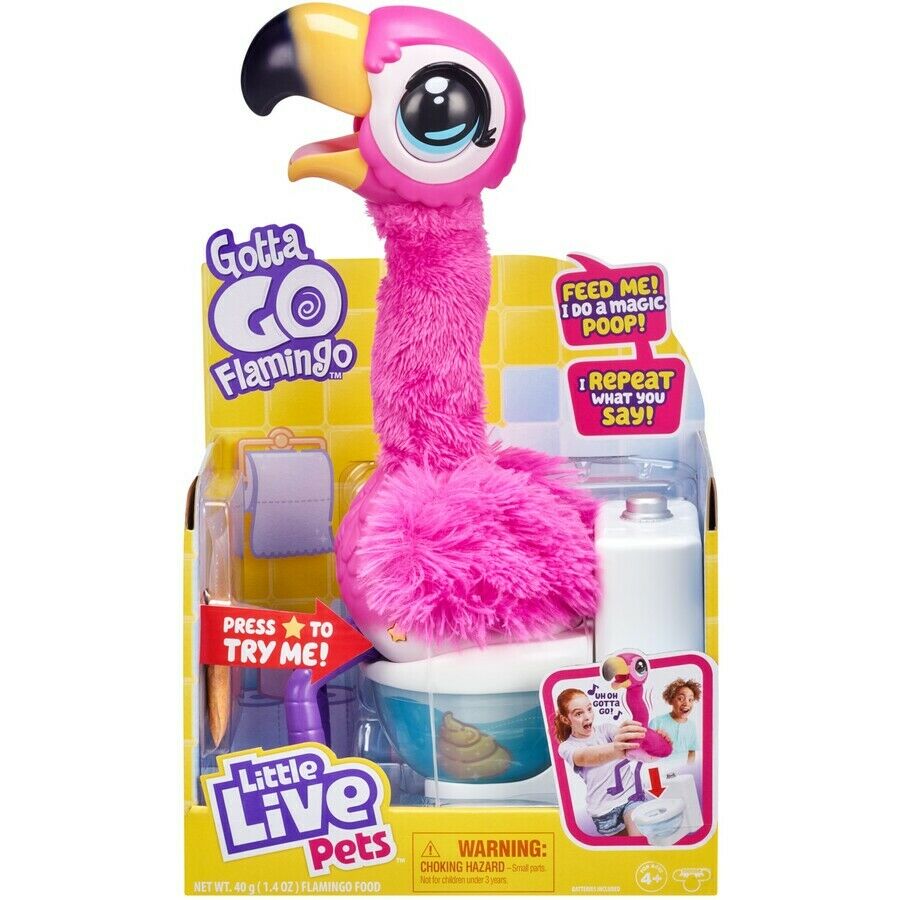 Little Love Pets Gotta Go Flamingo
Only $49 from Big W on eBay
Feed Sherbet the Gotta Go Flamingo his food and watch his long neck wobble 'n' wiggle and make you giggle!
Sherbet will start singing his hilarious "Gotta Go" song and make funny sounds to tell you that he needs to use the toilet!
Place Sherbet on the toilet and watch him poop his magic colorful poop into the bowl.
Scoop up the magic poop! It dries instantly so you can feed and watch Sherbet poop again and again!
Sherbet loves to chat, record and repeat back what you say as he moves!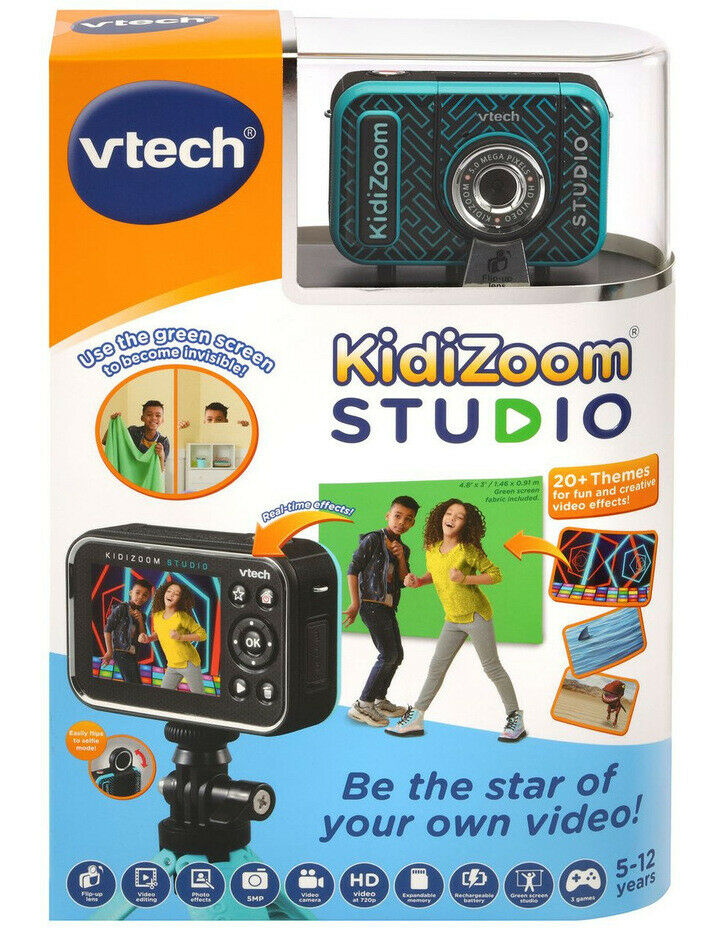 VTech Kidizoom Studio Camera
Was $99 Now $79.99 from Myer on eBay
Be the star of your own video universe with the KidiZoom Studio by VTech®! Complete with green screen to create special effects, this high-definition video camera kit comes with everything you need to create the show of your dreams. Set up the included tripod to film your very own unboxing videos or use the flip-up lens and handle to capture the perfect on- the -move selfie video. Pretend to host a show, give tours, create disappearing illusions and trick shots, or shoot how-to videos. Use the 20 included animated backgrounds to set the stage for all your video adventures. Let your creativity loose!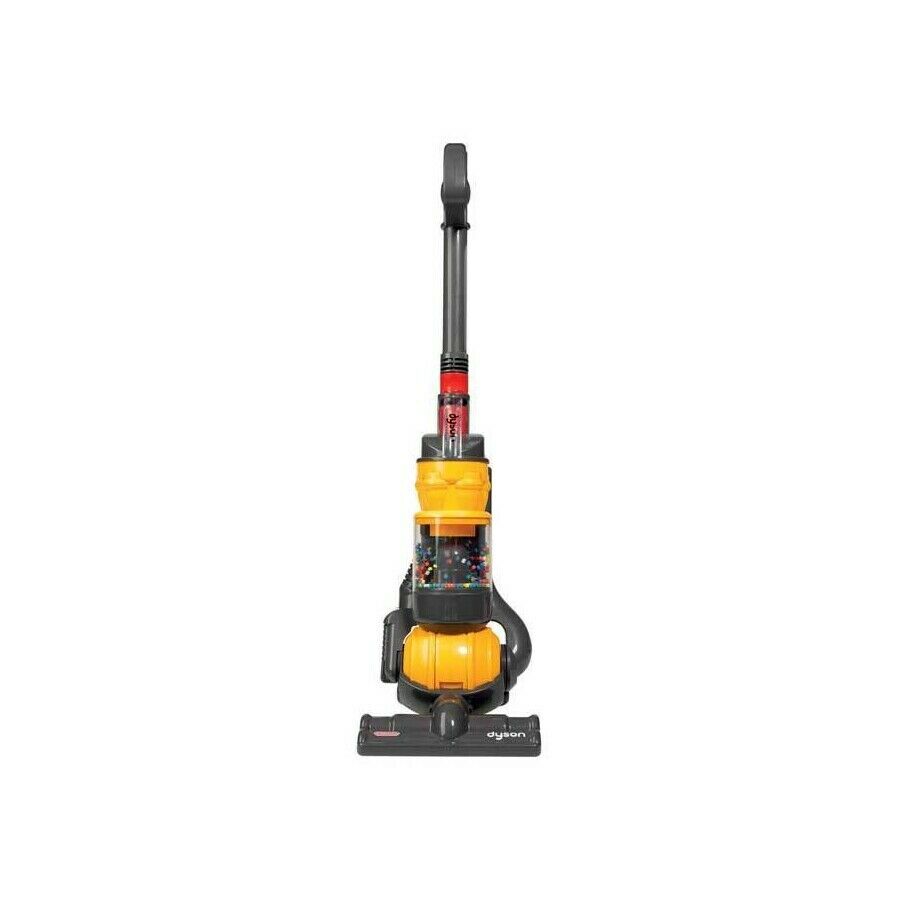 Casdon Dyson Ball Vacuum Cleaner DC24
Only $49 from Big-W on eBay
This toy Dyson Ball upright vacuum cleaner has been specially designed to be true to life, right down to the last detail so your little helper will really feel part of your world while developing essential life skills. Little ones adore role play and pretending that they are doing jobs around the house – just like the grown-ups! The simulated cyclone action features colourful balls that move within a clear cylinder plus there are realistic sounds and a removable dustbin at the back to empty the debris.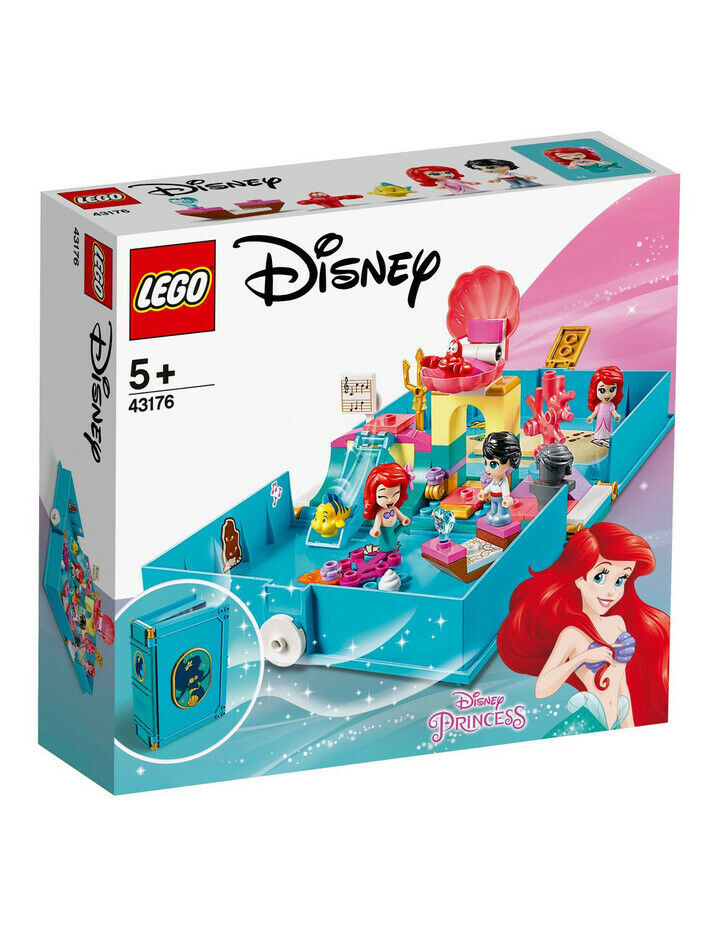 LEGO Disney Ariel's Storybook Adventures 43176
Was $30 Now $20 from Myer on eBay
Kids can play out life underwater and on the beach with this awesome LEGO Disney Ariels Storybook Adventures set. This buildable toy features a customizable, opening book with 2 worlds, Ariels underwater palace, with an opening clamshell, slide and different trinkets, and a beach above water with a 2-figure boat, plus 2 sticker sheets to decorate the book with. Little builders will have fun devising imaginative play with this portable playset, which can be combined with other LEGO Disney sets for even more options. Plus, it makes a great holiday or birthday present for a young Disneys Little Mermaid fan. This creative Disney gift comes with 3 detailed micro-doll figures, 2 versions of Princess Ariel, Prince Eric, plus Sebastian and Flounder LEGO figures for Disney. These will get kids playing quickly, as will the scenes made to inspire children's imagination in this well-known world.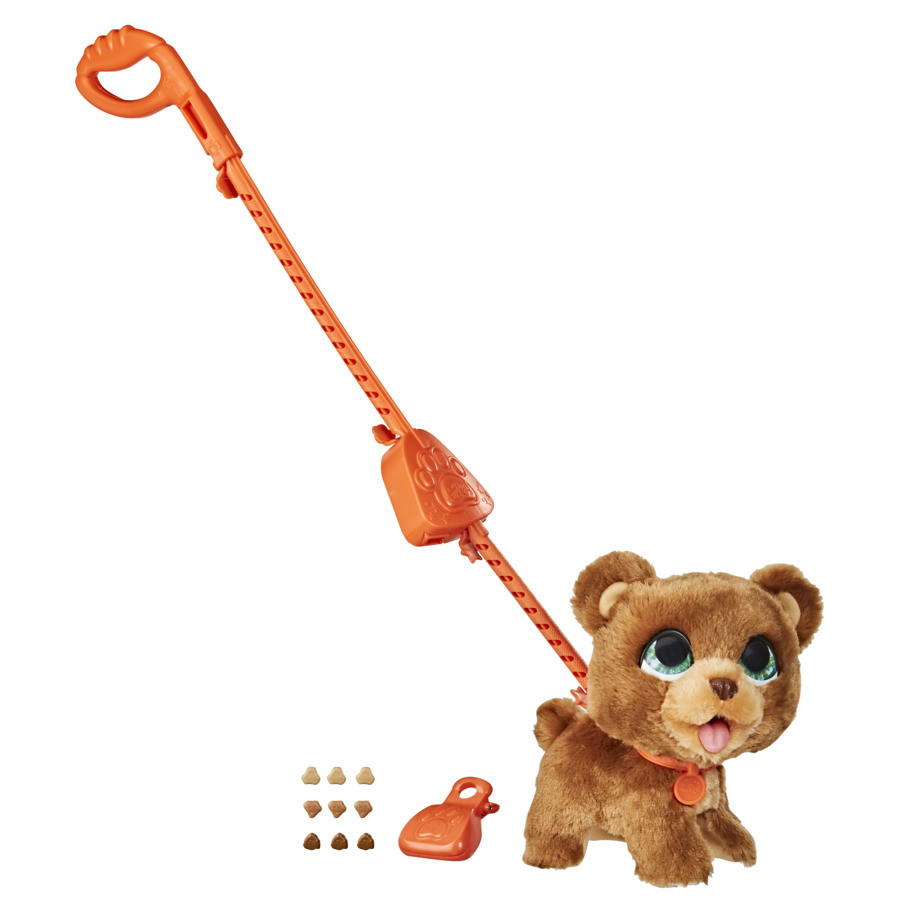 furReal Poopalots Big Wags Brown Puppy Toy
Only $44.99 from Toys R us on eBay
What's more fun than walking a pet? Walking a pet that poops! Give this cuddly pup a few of his included treats, then assemble and attach his leash and take him for a walk. As you walk him, he starts to do his business, leaving a trail of poop nuggets behind! Luckily, the pup comes with his own poop scooper for quick and easy cleanups.
furReal Poopalots pets feature a connectible system that lets kids walk one pet, or their favorite pack! This poopin' pup comes with a detachable leash to walk him across the floor, as well as a connector to add up to two Poopalots Lil' Wags pets.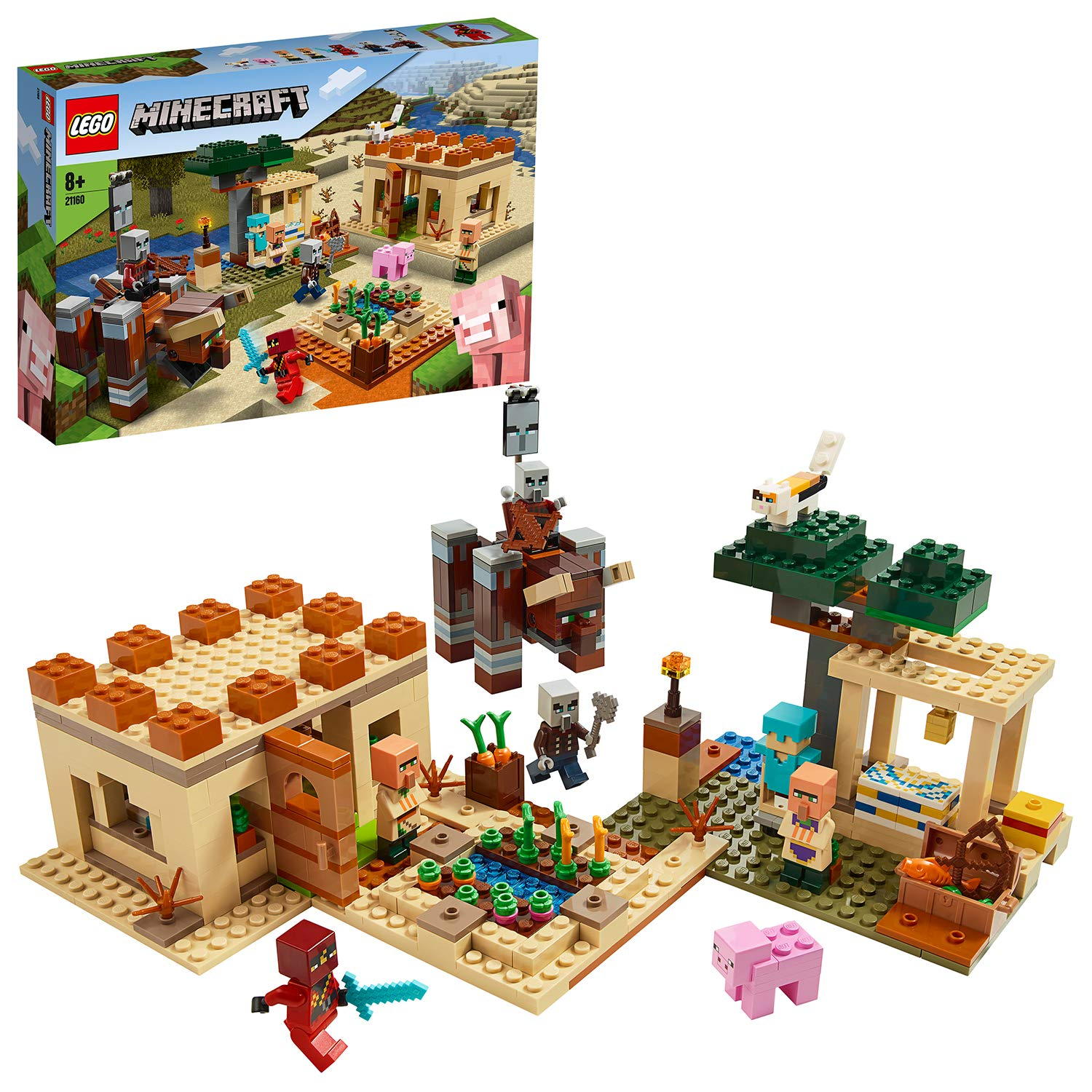 LEGO 21160 Minecraft The Illager Raid
Only $109.80 from Toys R us on Ebay
Action-packed, LEGO Minecraft adventure with inspiring environments, cool accessories and favorite characters from the popular computer game. Anything can happen when the mysterious Minecraft Kai figure arrives to fight off the hostile invaders! Many ways for kids to build, play and create! With 3 Minecraft locations – a flat-roof desert house, trading post and a field with crops – players rearrange the set to create endless role-play scenarios. The fun continues indoors by detaching the house roof. As well as friendly Villagers, new-for-January-2020 Illagers, Vindicator and a range of animals and accessories, there's an awesome, biting Ravager to contend with! It's big enough for a Minecraft figure to ride on and has jaws that open and snap shut! Bring Minecraft action to life with LEGO bricks and figures! LEGO Minecraft playsets put open-ended independent and group play in kids' hands.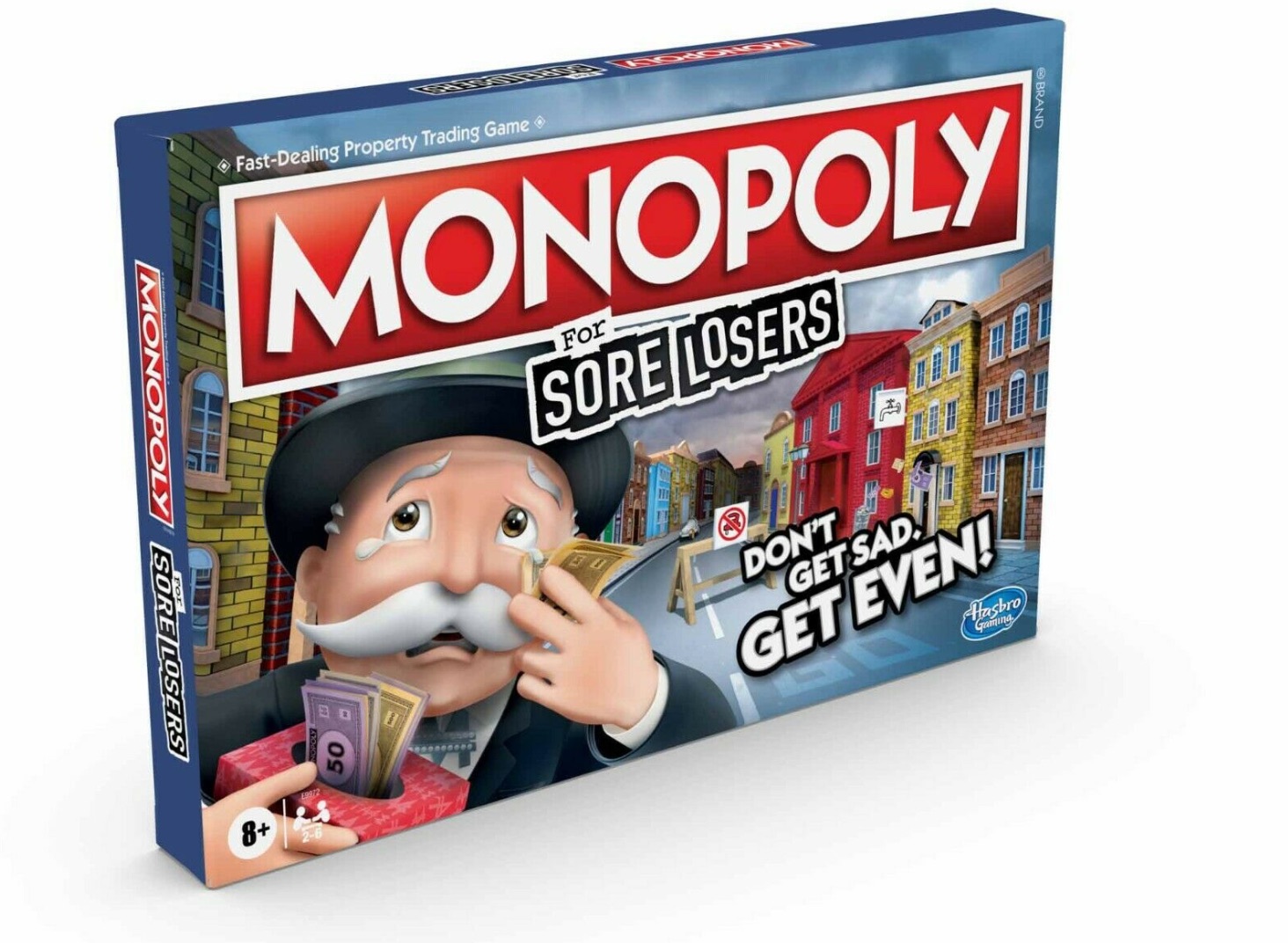 Hasbro Monopoly for Sore Losers Board Game
Only $39.95
Don't get sad…get even! Say goodbye to the frustration of losing while playing Monopoly, and say hello to the Monopoly For Sore Losers board game. This hilarious twist on the Monopoly game turns losing on its head and celebrates it instead. Players earn cash by doing the typically frustrating things in the game such as going to Jail, paying rent on a property, or going bankrupt. And those who really start sinking can make a comeback using the large Mr. Monopoly token that gives players advantages over everyone else. So get playing, get the revenge you've been craving, and feel good about losing! Family Game Night might never be the same again with this game for ages 8 and up.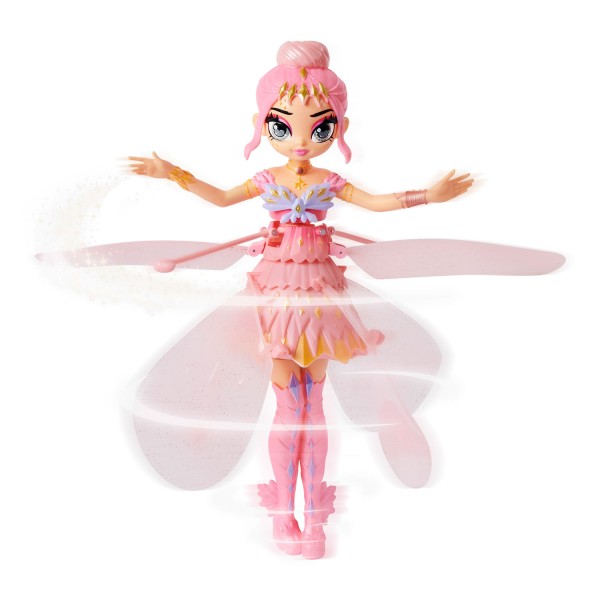 Hatchimals Pixies Crystal Flyers Flying Pixie Figure
$59 from Toys R Us on eBay
Have you ever wished your Hatchimals Pixies could fly? Now you can bring Pixies to life with Crystal Flyers, the first-ever Hatchimals Pixies that can really fly with your help! Inside a gorgeous crystal egg, discover a beautiful grown-up Pixie, with glittery wings and a unique look and style. Remove your Crystal Flyers Pixie from her egg and charge her with the included USB cable. When she's fully charged, she's ready to air dance!
Switch your Pixie on and watch as her glittery wings begin to flutter and spin. Let her go and she'll magically fly – use your Pixie Power to guide her! Featuring a built-in sensor, your Crystal Flyers Pixie can sense where your hands are as you help her to fly indoors. Lift your hands high and she'll fly high, move them low and she'll fly low, dancing through the air!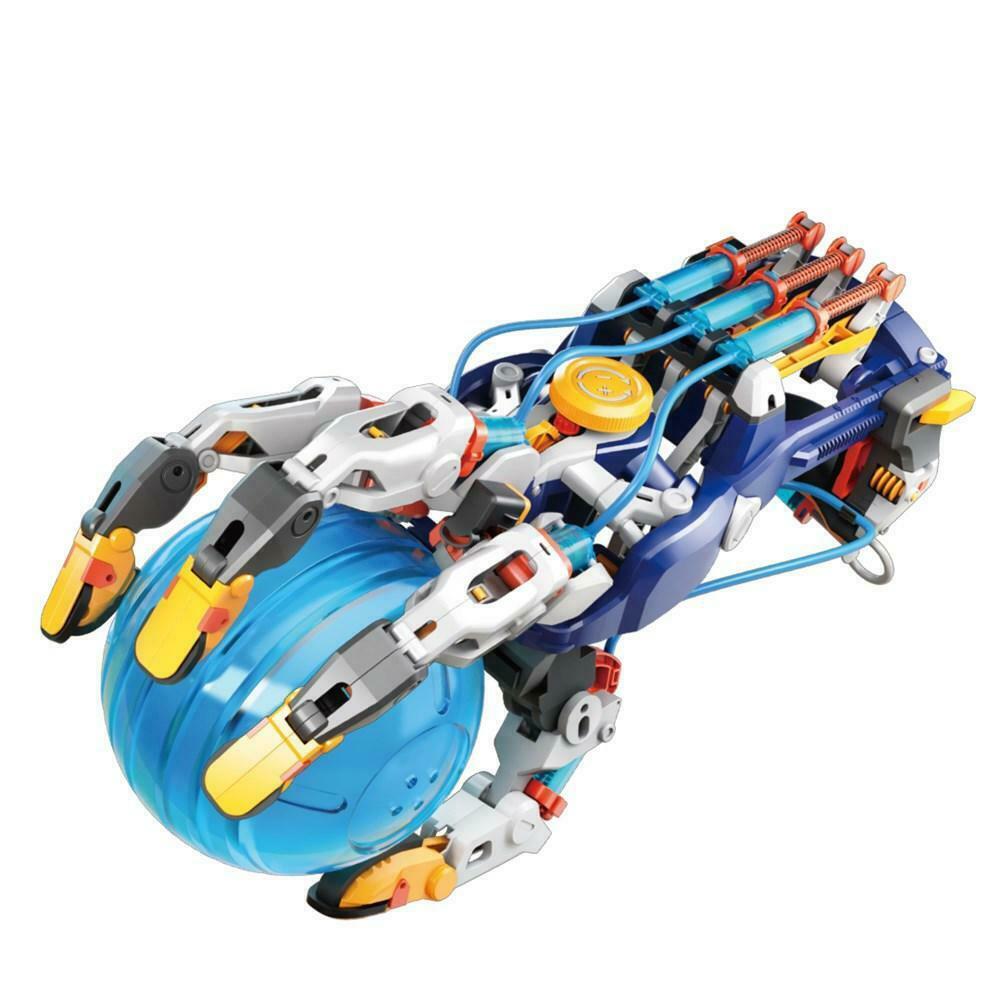 Cybot: Hydraulic Cyborg Hand
$52.67 from The Nile on eBay
The Hydraulic Cyborg Hand simulates the movements of a human hand using hydraulic power for mechanical transmission without electricity. It allows every finger joint to adjust at different angles for a precisely closed fist or open palm.
You can use different grip techniques to hold a variety of items, such as bottles, balls or tiny screws, making it an interesting and fun challenge.
This fun, wearable device can be used perfectly by either right-handed or left-handed users, due to the innovative, adjustable design. Users can switch the thumb to make it operation-friendly, depending on their preference!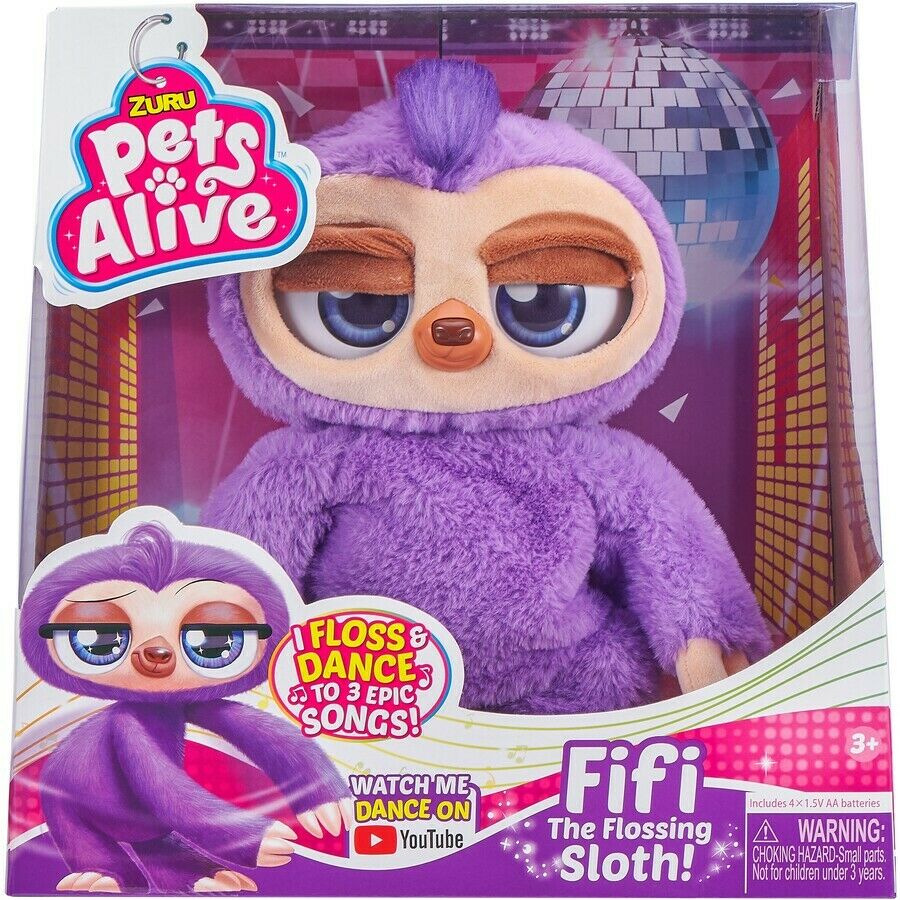 Fifi the Flossing Sloth
Only $29 from Big-W on eBay
This Sloth loves to floss! Fifi the Flossing Sloth from Zuru Pets Alive flosses to 3 epic songs, mimicking one of the most iconic dances of the decade. Her hilarious floss movements, cute blinking eyes and butt wiggles are sure to get everyone up dancing! Whose got the best moves? You or Fifi?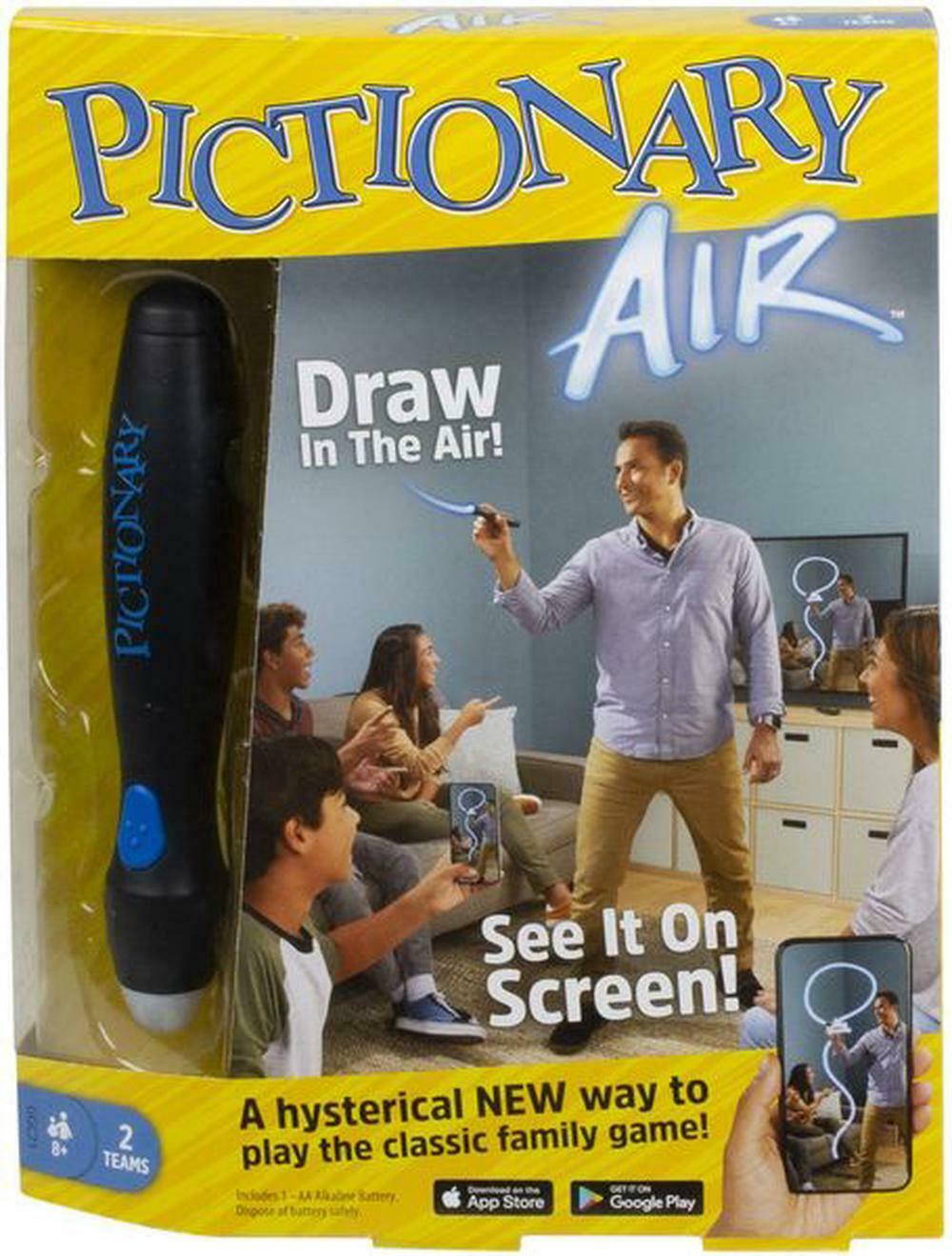 Pictionary Air Family Drawing Game
Only $46.08 from The Nile on Ebay
Pictionary Air is the newest Pictionary experience that's just as much fun as it is innovative. Game includes a special pen with a light-up tip and pairs with a Pictionary Air mobile app. Gameplay is similar to original Pictionary, except that the drawer uses the light-up pen to illustrate their clue in the air. The guessing team points the in-app camera at the drawer, and their masterpiece will appear on the screen! This exciting new Pictionary gameplay includes multiple ways to play and the option to record the drawer's turn for hilarious replays.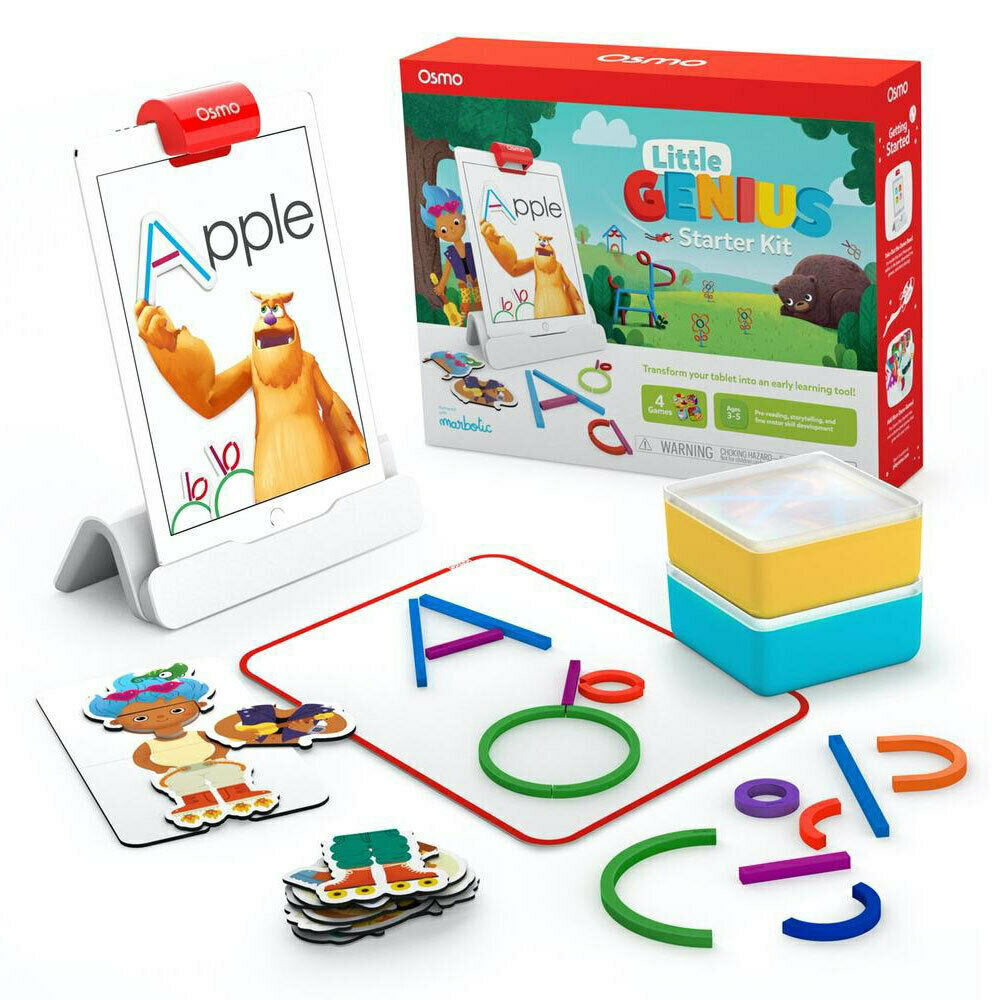 Osmo Little Genius Starter Kit
Transform your tablet into an early learning tool with the Osmo Little Genius Starter Kit 4 Games for iPad.
Designed for early learners, ages 3-5, the games in Osmo Little Genius Starter Kit take preschoolers on a hands-on adventure through the fundamentals of learning.
Osmo technology 'sees' how kids move real-world tangible pieces in front of the screen and respond with on-screen encouragement, guidance and giggles.
In the end, they'll start their imaginations, learn critical skills and have a blast.
Start a journey of exploration, imagination and learning with four games that have been specially designed for kids 5 and under.  The Osmo Little Genius Starter Kit fosters early literacy skills (ABCs), problem-solving (Stories), creativity (Squiggle Magic), imagination (Costume Party) and more.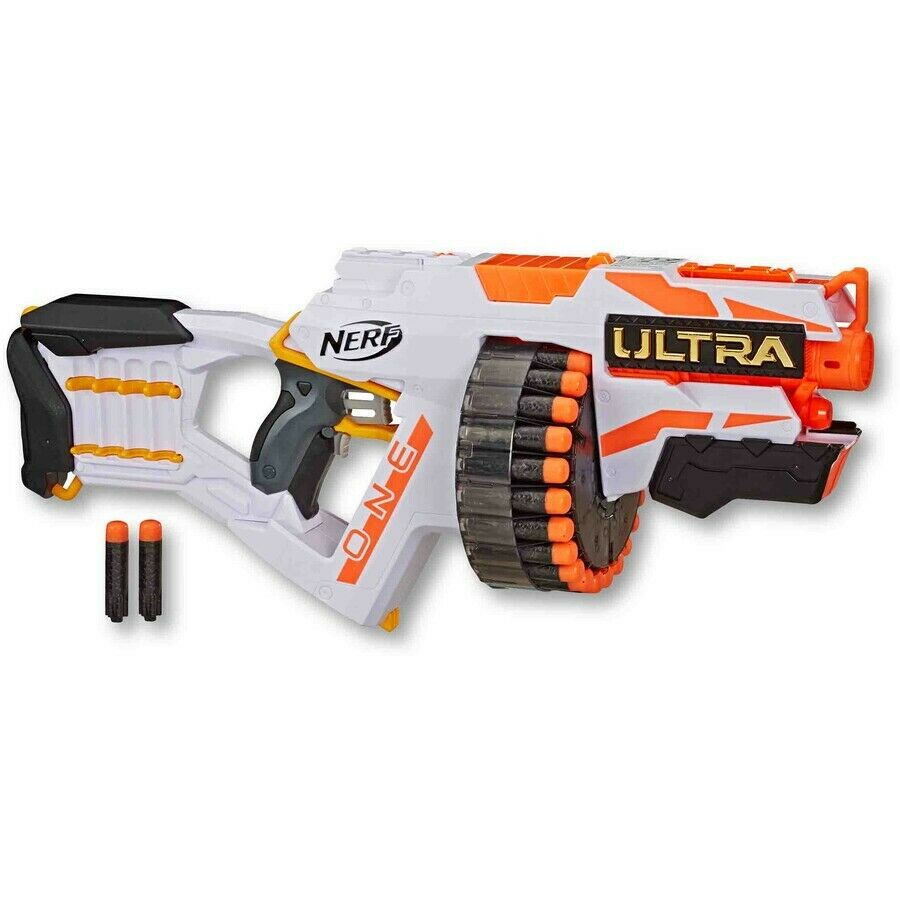 Nerf Ultra One Motorised Blaster
Only $79 from Big W on eBay
Experience extreme distance, accuracy, and speed with Nerf Ultra blasters that are designed with advanced features to take your Nerf games to the next level
Blast into the game-changing superiority with Nerf Ultra darts that fly through the air up to 25 meters (82 feet)
The motorized Nerf Ultra One blaster includes a high-capacity dart drum that holds up to 25 Nerf Ultra darts. Works only with Nerf Ultra darts.
Includes 25 ground-breaking Nerf Ultra darts that feature an innovative flight tip, Aerofin technology, and lightweight Nerf Ultra foam. They work only with Nerf Ultra blasters.
Toy Includes : Ultra One Motorised blaster, drum, 25 darts, and instructions.
Ages 8 and Up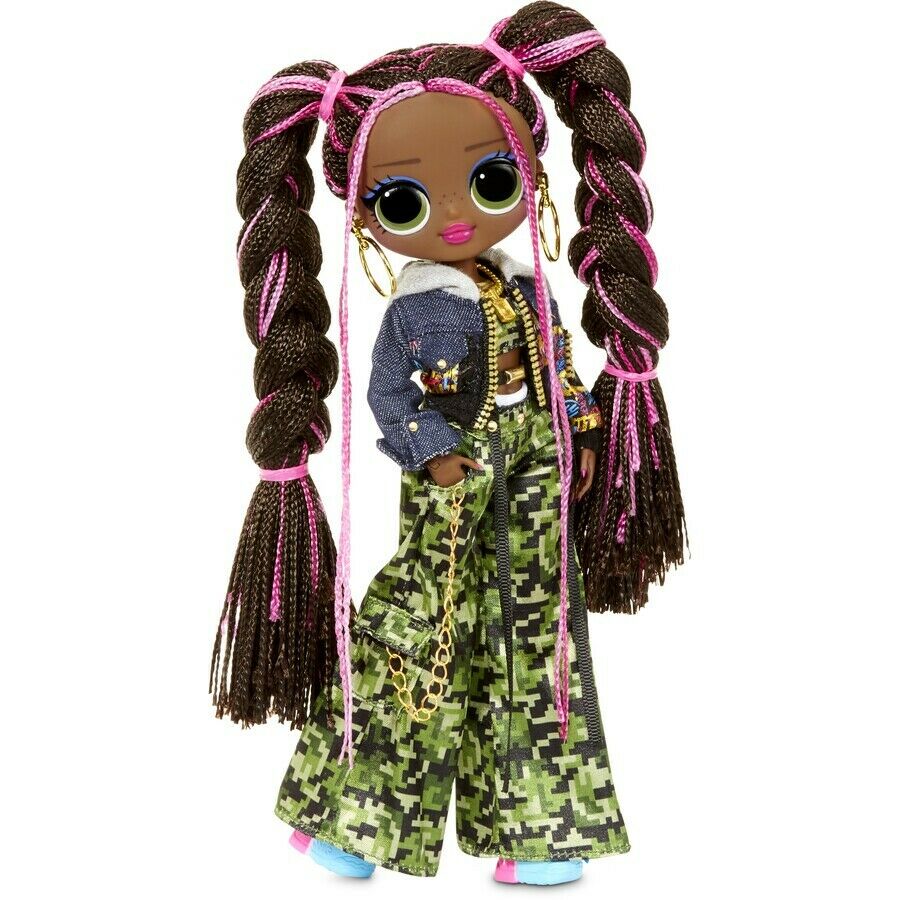 LOL Surprise O.M.G. Remix – Honeylicious
Only $65 from Big W on eBay
Unbox 25 Surprises with L.O.L. Surprise! O.M.G. Remix fashion doll, Honeylicious. She has stunning features, styled hair and articulated for tons of poses!
Fashion Remix: Honeylicious comes with 2 fashion looks, but her 2nd outfit got remixed with her BFF, Lonestar. Collect both to complete her look.
Hip Hop Vibes: Honeylicious is inspired by hip hop music and she's all about creating the perfect mix – in music and in fashion – with her comfy casual hoodie and camo print pants. Dress Honeylicious in her fierce fashions. PRO TIP: Hands are removable for easy dressing.
Spin Record to Play Music: Unbox Honeylicious' full-size record that really plays music on the package. Play the record to reveal Honeylicious' hip hop piece of a surprise song.
Unbox Song Lyrics: Honeylicious also includes a magazine with her song lyrics. Collect all the lyric sheets from the whole L.O.L. Surprise! Remix line to reveal the whole song. Or, mix & match lyrics to create your own Remix.
Includes: fashion doll, 2 fashion looks, 1 pair of shoes, shoebox, accessories, hat box, hair brush, garment bags, doll stand, record, lyric magazine and record player package that plays music.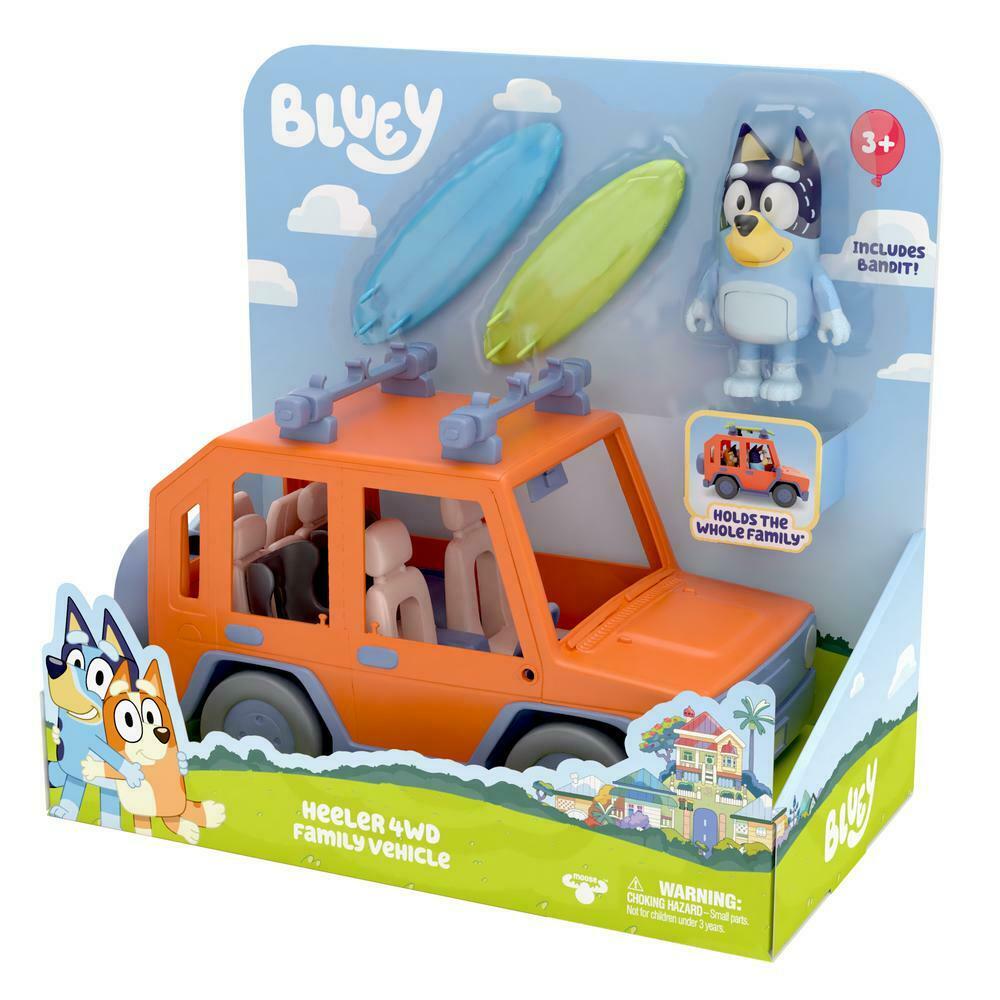 Bluey Heeler 4WD Family Vehicle
Only $47.92 from The Nile on eBay
Take Bluey's whole family for a drive in the Heeler 4WD! Its the perfect car to go on fun playful adventures. Open the top of the Family Vehicle to fit all the family Figures inside. The Vehicle is the perfect match for Bluey's Family Figure Pack. (sold separately) You can fit four Figures inside! A Bandit Figure is included so he can drive the family around!
On the roof of the Family Vehicle is a Surfboard Rack that holds 2 Surfboards. The Surfboards come off for the whole family to use. They are compatible with all Bluey Figures and are great to use when they drive to the beach. The Vehicle also comes with a fun sticker sheet that includes backseat rubbish and beach friends so that you can decorate the car. Children will love to recreate some of the most memorable moments from the show with these adorable toys!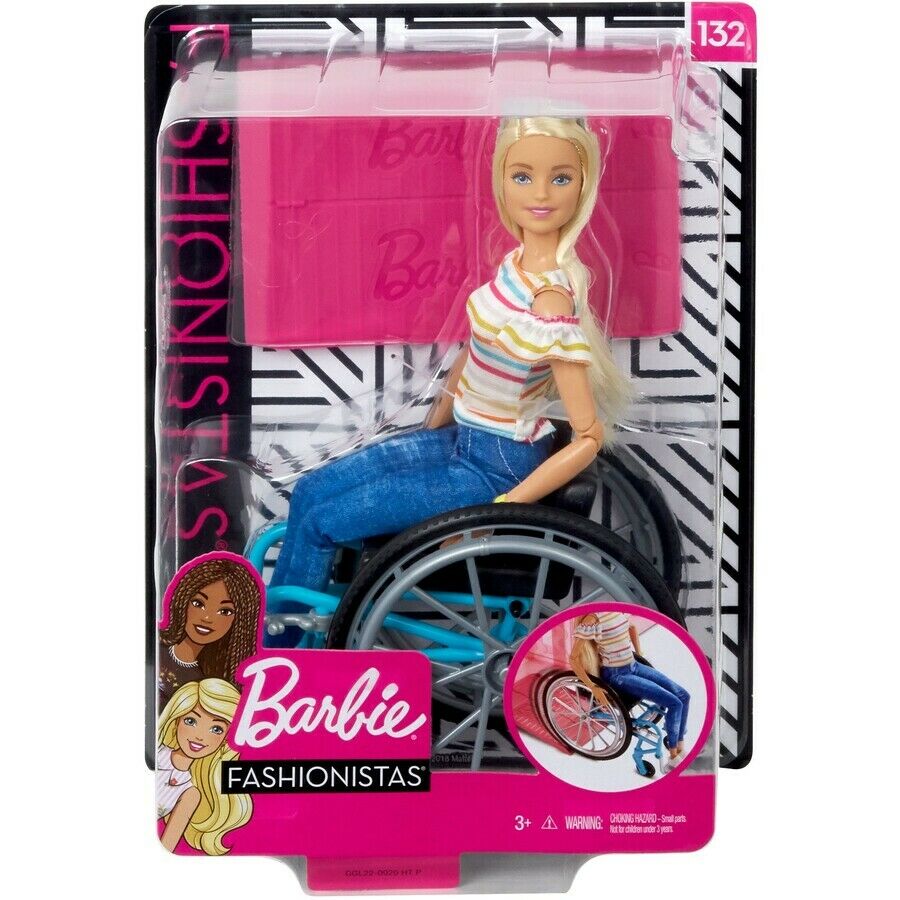 Barbie Wheelchair Fashionista Doll
Only $19 from Big W on eBay
Barbie doll celebrates diversity with unique fashion dolls that encourage real-world storytelling and open-ended dreams. With a wide variety of skin tones, eye colours, hair colours and textures, body types and fashions, the Barbie Fashionistas dolls are designed to reflect the world girls see around them today, offering them infinite ways to play out stories and express their style. This doll inspires new play possibilities with a manual wheelchair that has rolling wheels and a working brake. A ramp is included so Barbie doll can easily get in and out of the Barbie Dreamhouse (sold separately, subject to availability).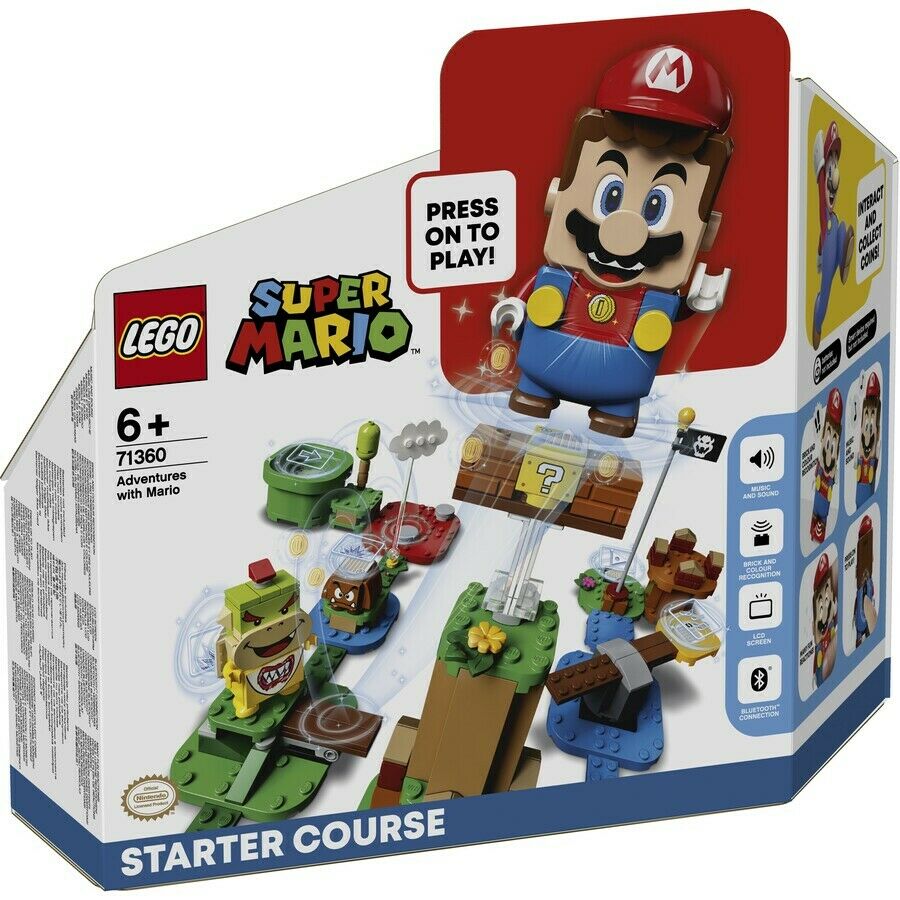 LEGO Super Mario Adventures with Mario Starter Kit
Only $79 from Big W on eBay
Kids can team up with their favorite character in the real world with this LEGO Super Mario Adventures with Mario Starter Course (71360). The set features a LEGO Mario figure that gives instant expressive responses via the LCD screens and speaker. Players earn virtual coins moving LEGO Mario from the Start Pipe to the Goal Pole via spinning and cloud platforms, the ? Block, and super battles with the Goomba and Bowser Jr. toy figures. Rearrange the bricks to create new levels to master.