This Hilarious Review of a Voice-Activated Fluffy Spider Is the Best Thing We've Read Today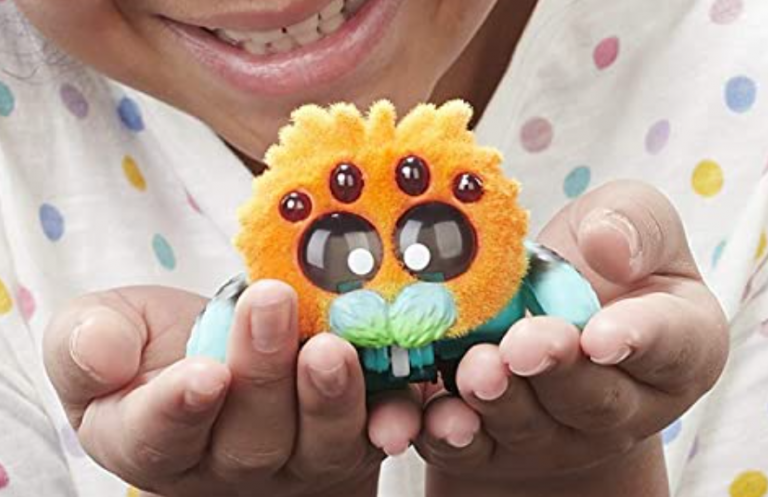 This Hilarious Review of a Voice-Activated Fluffy Spider Is the Best Thing We've Read Today
If you're in the need of a quick giggle, you've come to the right place because this buyer's review for the delightfully fluffy voice-activated spider is absolutely hilarious.
'Flufferpuff' is the name of this sweet little battery-operated toy designed to engage with his child owner. You see, little Flufferpuff is rather smart, and he will happily follow the sounds that his owner makes, toddling after him with every move.
Unfortunately for some, he can move quite fast. And let's not forget, adorable Flufferpuff is still a spider with eight very scary, very fast legs.
Understanding all of this, a parent purchased the toy for their child and, marveling at what they thought was the purchase of the year, opened it to test it out.
Their Amazon product review has to be one of the funniest we've seen in a long time, and makes the product sound very appealing to us, indeed!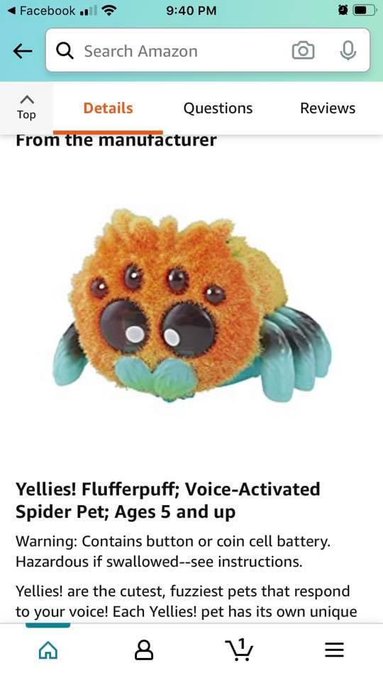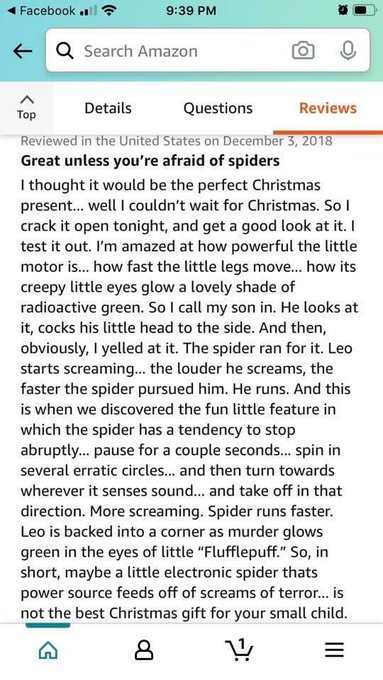 Or, and hear me out here, maybe it is the perfect Christmas gift for your small child!!
After the review was shared on Twitter, people agreed that it would indeed be very awesome, but also terrifying.
when a product review is so good it beats any other form of asvertising pic.twitter.com/9W3hIN7tPw

— Rob N Roll (@thegallowboob) November 9, 2020
Totally sold.

— The Monolitha (@RealMonolitha) November 9, 2020
😂 😂

Amazing. I know what to get my friends kids in a couple of years

— Shaido Asha'man (@shaidoashaman) November 9, 2020
I want one so it can chase my dog

— We Deserve Better (@HowardDestinee) November 9, 2020
Poor kid. I would be fucked as well 😂

— 𝐬ℙ𝕚𝓻𝕚Ⓣ όⒻ sⓘN (@SIN_FML) November 10, 2020
The product description states that "the louder you yell, the faster they go", only adding an extra element to the fun surprise awaiting children terrified of big fuzzy spiders! 
Perfect!
Source: Twitter and Amazon