The Parent's Guide to the Hottest Toy Trends for 2019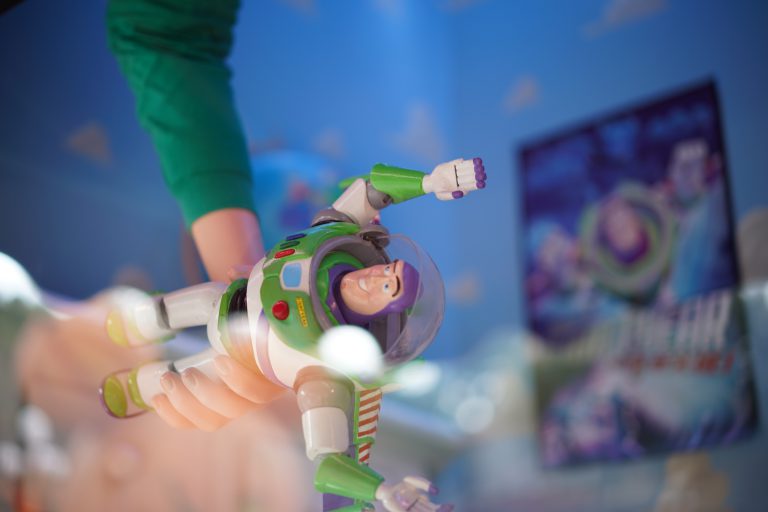 The Parent's Guide to the Hottest Toy Trends for 2019 
One thing that we hear parents complain about year after year, is that despite their best efforts to be organised and buy Christmas presents early in the year, by the time the festive season rolls around, their child is either no longer interested in the toys they have purchased or something newer and better has come along. It can be both costly and disappointing. Which is why we've put together a handy guide to the hottest toy trends for 2019, so you'll know exactly what's going to be hot property around the tree on Christmas morning!
Every year, the Toy Association team meets with hundreds of global toy companies to track the latest developments in toys and youth entertainment, and announces the top trends of the year at the New York Toy Fair.
"Parents and kids today are looking for toys and games that are fun, engaging, and keep them coming back for more, but also enrich the play value to help build lifelong skills," said Ken Stiller, executive vice president of marketing communications at The Toy Association. "The toy industry is doing an amazing job of providing innovation along with classic toys and games to deliver cutting edge playthings to the toy aisle. The top trends [for 2019] reflect a continued demand for toys that include a surprise element, toys that tap into nostalgia, playthings that encourage kids to try out new activities and explore new worlds, and unique licensed based toys that enhance developmental skills through play."
Unboxing
We all know a child that could spend hours watching someone else unbox toys on Youtube if we'd let them, right? That's because children cannot get enough of the surprise element involved in unwrapping a toy, especially when there are rare or limited-edition versions to be found. So, it isn't surprising that unboxing continues to be a big trend for 2019.
Here are some of our favourite examples of toys that provide children with the unboxing experience:
Funlockets Secret Jewellery Box $19
Funlockets takes unboxing & collecting to the next level, giving girls something to collect, wear & share! Funlockets are fun collectibles full of secrets. Follow the keys, unlock wearable surprises, add to your collection, show them off and share or trade with friends. Find the keys, unlock the mysteries! Suitable for ages 4 years and up.
Dinosaur Chip Away Eggs $4.99
Your child will always be ready for thrilling exploration and adventure with these 2pc Dinosaur Chip Away Eggs Assorted!
The dinosaur figurines must be exposed to sunlight to glow effectively.
Let your child enjoy their playtime with these chip-away toys!
Includes:
2x Assorted Dinosaur (Random Design)
4x Chipping Tools
Recommended Age Range: 3 years+
Pokemon TCG Unbroken Bonds Blister $6
Over 210 cards to collect in this expansion
7 brand-new TAG TEAM Pokemon-GX
7 more Pokemon-GX
More than 25 Trainer cards and a new Special Energy card
10 cards per blister
Treasure X: Quest for Dragons Gold $25
Treasure X is the ultimate surprise-reveal collectible with a multi layered reveal process
Discover the secrets hidden within
Use the Dragon's Eye to reveal the secrets on the map
There are 8 Dragons to find and collect
Suitable for ages 5 and above
Compound Craze
That's right! Slime, dough, sand and other compound shape-able materials continue to be hugely popular amongst children.
Not a fan of messy play?
According to The Toy Association's Genius of Play Initiative, creative play such as that provided by compound toys, provides children with the freedom to explore new possibilities and to learn to think outside the box, enabling them to practice original thinking and devise unique solutions to challenges they face – a skill that will stand them in good stead later in life.
So, yeah! There's that!
Here's some of our favourite picks from the compound toy category, that we'd be tempted to buy for our own kids to play with…outside!
Kinetic Sand Folding Sandbox $49.99
It's the squeezable sensory sand where you can FEEL the fun. You've seen play sand before, but you've never felt anything like this! Pack it, pull it, shape it and love it. Kinetic Sand is such a cool sand you can't put it down. It's kinetic, meaning it sticks to itself and not to you allowing you to shape and mould and create impressive pieces of art with great detail! It's unique formula makes it soft and stretchy, great to touch and play while delivering non-stop fun. It oozes, moves and melts right before your eyes, flowing through your fingers like a slow-moving liquid, but leaves them completely dry making clean up super easy. A versatile compound that's an excellent creative toy for all ages keeping your kids engaged for hours.
Kids can use the included tool to dissect the alien and save the hunter from the ooze filled belly!
A bag of reusable ooze is included in every alien stomach as well as a tweezer tool to help pull out the alien stomach contents!
When finished with the dissection process, store the ooze in the included storage container or squish the slime into the alien head and watch it ooze out!
18 Treasure Hunters to collect and swap, each with an included weapon and treasure!
A chance to find a Real Gem treasure in every pack! These gems are actually known as 'peridot,' some of which have been found in meteorites! So, this gem could actually be from outer space!
Poopsie Slime Surprise $18.95
Make magical unicorn poop (slime) with Poopsie Slime Surprise! With a little unicorn magic and sparkle, you can customize unicorn poop and transform it multiple times! Ten magical surprises included! When you got to go, store the poop slime in the collectible Poopsie keychain. Can you find the ultra-rare Unicorn Sparkle? 18 to collect in Drop 1, collect them all! (Each sold separately) Styles may vary.
Morph is the shape shifting fluff that does all the stuff – It shapes, it builds, it bounces, it even floats! Morph is a super light, super fun sensory sensation. It's the coolest compound that you'll have to feel to believe.
Nostalgia
Get ready to enjoy sharing some of your favourite toys from your childhood with your own children. 2019 will see its fair share of throwback toys and we can't get enough of them. Check these out for a little blast from the past;
The original Stretch Armstrong is back! Stretch him, tie him in knots, he will always go back to his original shape. This 33cm Stretch figure can stretch up to one metre! Release, and Stretch retracts back to his normal size and shape. Wrap up Stretch Armstrong with his own legs and arms – let go, and he frees himself and returns to his original shape. Ages 5+. No batteries required.
Fashion Plates Deluxe Design Set $39.99
The classic mix and match fashion drawing set is back and better than ever! The Fashion Plates design set makes it easy and fun for aspiring designers to create their own fabulous fashions. Create one-of-a-kind looks by combining the different plates together in the Fashion Plates tablet. With just a few passes of the rubbing crayon, your design transfers to the paper. Customize your looks by adding colours and detail with the included crayons and fashion textures built into the back of each Fashion Plate. Get ready for the runway with Fashion Plates!
The Original Deluxe Spirograph Kit $39.99
The Spirograph Deluxe Design Set lets young artists create all the unique designs they want. Deluxe set includes all the rings and wheels of the original, plus a durable carrying case, three retractable pens, Spiro-Putty to hold your paper in place while you work, 20 sheets of design paper, and more.
Fisher Price Cash Register $27.96
Inspired by the classic 1975 toy, the Fisher-Price Cash Register helps teach your child counting, numbers and colours. This toy cash register comes with nine brightly coloured plastic coins for pretend transactions. Time to check out? When young shop owners turn the crank, the bell rings and the drawer opens. To get change, just push a button and coins roll down the ramp.
Care Bears Plush $29.95
These cute and cuddly bears are perfect to pay with and bring around with you, they are sure to turn your frown upside down.
Food & Fragrance
Toys that reflect the current foodie culture and scented toys are popular amongst both boys and girls alike this year. Think scented charms and collectibles like these;
Smooshy Mushy Sugar Fix Figures Assorted $14
Let the smooshing begin with the Smooshy Sugar Fix Figure, always stuck in sticky situations. Collect all the scents and smoosh over and over again!
Open up the cotton candy cone packaging and unravel the doll's hair to reveal which Candylocks cutie is inside! Will it be Birthday Kate? Carmella Apple? Cotton Sandy? There are over 20 Candylocks dolls to collect (including one ultra-rare!), each with a different scent, yummy name and theme! These super cute dolls have detailed outfits that match their theme; and with delicious scents like vanilla, apple, cotton candy and more, Candylocks all smell as sweet as they look! The unique texture of Candylocks' extra-long hair makes it easy for kids to work with; it holds its shape and doesn't come apart. Create braids and buns, twists and ponytails – the hairstyle possibilities are endless! Inside the packaging, there are six surprise Candylocks accessories to discover! Unwrap hair gems, a hair twirler and hair pin accessories matching the doll's theme! Collect all of the Candylocks dolls and bring home the sweetness!
Pikmi Pops Giant Pikmi Flips $79
Introducing all new giant sized Pikmi Flips – giant, reversible scented plushies that turn from a giant pom pom into a giant Pikmi in a flip! There are 3 cotton candy inspired Giant Pikmi Flips to collect: Cinnabun the Bunny, Kessie the Cat, and Eddie the Dog.
Aspirational and Inspirational Play
It comes as no surprise, that toys that can help children to focus on tasks that can lay the foundation on which they can build future career skills, are appealing to many parents. This year, the trend towards toys that encourage so-called STEM skills (an acronym for science, technology, engineering and maths) have expanded to include art too.
According to The Toy Association, STEM and STEAM toys can motivate kids to get excited about new areas, make mistakes without fear, and facilitate collaboration amongst peers.
Better yet, kids can't get enough of them!
Here's our top picks;
Wild Science Bath Bomb Factory $29.99
Create scented and coloured bath bombs. Have fun with crazy science magic tricks and special effects. Totally safe for bath time! All chemicals and tools included.
National Geographic Volcano Science Kit $19.95
The National Geographic Volcano Kit has everything kids need to create a volcano, paint it and even make it erupt, providing hours of fun. With the included learning guide, learn about tectonic plates, earthquakes, volcano formation and volcanic rocks, as well as many interesting facts designed to promote a love of geology and science.
This science kit also includes plaster, volcano mould, paints and paintbrush, eruption powder and three volcanic rock specimens (geode, obsidian, pumice).
Build a Bot Light takes robotics and fun S.T.E.M learning to the next level with light sensors and interaction! Create your very own cute Light up Zebra and discover features including light colours, sensors, and refraction!
Build a Bot Zebra is easy to make. Follow the instructions to assemble your character, then personalise with stickers. Lift your Zebra's tail to make it move or pat it to watch it change colour. Your Zebra will even light up your room with beautiful colours when you go to bed and switch itself off after 20 minutes.
Build a Bot brings S.T.E.M. learning to young children. Build, customise and play!
Solar Bug $19.99
The Solar Bug Pocket Pet is the ideal DIY science fair or after-school project. Learn all about mechanical transmission systems and electrical motors!
With only 51 assembly parts, it's a wonderful instrument for the beginner enthusiast and a gateway to ignite opportunities in fun learning. With direct sunlight, this little bug will wander along strutting its stuff, no batteries required! Your kit includes all the parts necessary to build one Solar Bug. Detailed instruction manual included.
Recommended for ages 8 and up.
So Magic Glitteranium Large Kit $19
A complete DIY kit to make your very own Magic Terrarium! Create and personalise your terrarium with glittery sands, coloured stones and add your decorations. Place your tree and watch it grow! It's so easy!
Create your own Magic Terrarium with the So Magic DIY Large kit! Let your creativity take over! Open your terrarium, fill the base with water and magic growing powder and place your tree. Add your sands mixed with glitters, the stones, decoration and figurines. You just need to let your tree bloom so that your Magic terrarium is complete. You can mix the sands to create unique patterns.
Meccano M.A.X 17401 Robotic Interactive MAX Toy with Artificial Intelligence $159
From the internationally renowned maker of robotics building sets arises a new model of impressive proportions. Unlike anything else Meccano has created, M.A.X. combines Artificial Intelligence (AI) with customizable programming. The result is a one-of-a-kind robot of your own creation! Budding engineers, innovators and creators can expand their knowledge of programming as they personalize this robot to their specifications. Once built, M.A.X measures 12'in tall. Control it using voice commands, buttons on the MeccaBrain, or the free app! You'll know exactly what its thinking based on its expressive facial graphics. As a S.T.E.M robotics platform, M.A.X is designed to engage kids in intellectually stimulating play, drawing on their knowledge of science, technology, engineering and math. Not just a learning tool, this robot loves fun! Try playing on M.A.X's built-in gaming platform; test your knowledge in a trivia game or listen to some funny jokes! With a multitude of features, kids will want to bring their new friend everywhere! This robot comes with built-in infrared sensors, enabling it to move with agility and avoid obstacles in its path. If you know a young mind in need of a challenge, introduce them to their new friend, M.A.X!
Entertainment
Our children's appetite for licensed toys that are based on their favourite movies, TV shows and video games is a voracious as ever! Popular toys this year will centre around family-friendly movies such as The Lion King, Aladdin, Toy Story 4, Star Wars, the recent Avengers instalment, and the much-awaited Frozen sequel, not to mention the hugely popular game, Fortnite.
LEGO Marvel Super Heroes Avengers Compound Battle $138.90
Stage a thrilling 76131 Avengers Compound Battle and defeat Thanos and the Outrider with this LEGO Marvel Avengers toy building set! The Avengers headquarters features a 2-level office building with a meeting room – including a table with a secret gun compartment, an opening 'laser-beam' safe, helipad, garage, rooftop spring-loaded shooter and dual stud shooters, plus a rotating, tilting radar. This popular toy construction set also includes a buildable toy helicopter with adjustable, spinning rotors and 6-stud rapid shooter, and an offroader with a rotating turret with dual stud shooter. Play out thrilling scenes from the Marvel Avengers movies with 4 minifigures, an Ant-Man microfigure and posable Hulk and Thanos big figures.
Disney Pixar Toy Story 4 Talking Forky $25
Forky has become the newest member of Bonnie s playroom. New to the whole toy thing, he s so funny!
Play Doh Frozen Magical Fountain $26.99
Celebrate Elsa's magical moment in Arendelle! This set lets kids re-create the final scene of Disney's Frozen movie. Get the Snow Queen ready for her big debut by using the dress mould to make her a gown with an attached cape. Show off Elsa's outfit by placing her in the center of the scene and turning the snowflake to spin her around. Press the fountains to release Elsa's Play-Doh ice magic, or shower her in snowflakes with the decorating tool. Continue the fun by shaping characters and accessories including Anna, Olaf, Sven, Kristoff and more with the playset's half-moulds. Kids can also create Play-Doh snowflake textures with the snowflake roller. The sparkle compound helps create an extra icy shimmer!
Disney Aladdin Singing Genie Doll Figure $35
In Disney's Aladdin live-action movie the larger-than-life Genie learns the meaning of true friendship.
The Genie doll, inspired by the character in the movie, sings the hit song "Friend Like Me." Press the button on his chest, and this Genie toy belts it out! He's even wearing his signature gold earring, just like he wears in the movie!
Kids can imagine joining the Genie as he soars above the desert, or just the living room, on their way to a whole new world of adventure!
NERF Fortnight Dart Blaster $63.20
The Nerf Fortnite AR-L blaster is inspired by the blaster used in Fortnite, replicating the look and colours of the one from the popular video game! Play Fortnite in real life with this Nerf Elite blaster that features motorized dart blasting. Power up the motor with the acceleration button and pull the trigger to shoot 1 dart. It comes with a 10-dart clip and 20 Official Nerf Fortnite Elite darts, enough to fully load the clip and give you 10 backup darts for reloading. Flip up the 2 sights on the top of the blaster to align your shot. Official Nerf Darts are designed for distance, tested and approved for performance and quality, and constructed of foam with flexible, hollow tips. Drop into indoor and outdoor Fortnite action with this motorized, dart-firing Nerf Elite Fortnite blaster! Batteries required; not included.
Disclaimer: This article contains affiliate Ebay links. This means that should you make a purchase we may receive a small commission at no extra cost to you. The reason we have chosen to include Ebay links is because as parents ourselves, we appreciate time-saving, and money saving tips. By shopping all of your favourite toys stores in one place (Big W, Target, Myer, Mr Toys Toyworld, and Hobby Warehouse) we think you'll enjoy a seamless, streamlined shopping experience.
What is eBay Plus?
eBay Plus is a new feature-packed membership aimed at helping you get the most out of your shopping experience on eBay with exclusive benefits on Australia's biggest range of products. Members get free delivery and returns on all eBay Plus listings, as well as double Flybuys points  and premium customer service.
You can try eBay plus for 30 days, and cancel at any time. After the trial period you'll be charged $49 for yearly membership.
Please note: at this stage, only shoppers in metropolitan Sydney, Melbourne and Brisbane can access Coles on eBay.
Win a $200 eBay Gift Card
Don't miss out on your chance to enter our competition to win a $200 eBay Gift Card – you have limited time left to enter: