FFS! The Present Dilemma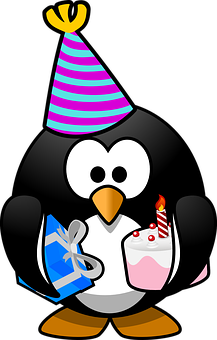 FFS! The Present Dilemma
For nearly 15 years I worked for two different city councils in large offices, with lots of departments scattered all over the building and like most women I became very good friends with a lot of other women that I worked with. And like most office environments people made a big deal about birthdays. Strangely with local government though, when it was your birthday – you were the one who had to supply the birthday cake! And when I first started, the birthday person would bring in a mud cake from the supermarket and it would be split amongst the department at morning tea.
Because I don't have a sweet tooth, when it was my turn I brought in a platter of cheese and crackers, salami and dips. The bar got raised. Before you knew it, morning teas turned into an hour long event with a table groaning with pies, sausage rolls, savoury pull-apart breads, 3 kinds of dips, 3 kinds of cheese, chips, crackers and lollies. Two people would disappear around 9am to go to the supermarket together and then set it all up and we would all graze back and forth for the rest of the day. This is why it takes a year to get a planning permit.
Anyway, where was I going with this? Ahh yes, birthday presents. I met and loved so many women over the years and do you know I became closer with those women at work then my outside-work friends because we just spent so much damn time together? We knew everything about each other; sick kids, bastard husbands, what we did on the weekend, every drama was played out in front of each other because we could hear everything said on the phone whether we were fighting with an insurance company or got a phone call from the school that someone had a concussion. And we went to lunch with each other and wandered around Target picking out crap together to kill the hour. And when it came around to each other's birthday it usually started off with a bunch of flowers or a bottle of wine for the first year. And then because I or she didn't want to be all copy-cat it became something a little more personal like something from Lush.
Then the next year it was a bracelet or a wallet. These were good FRIENDS. But then you know what would happen? They would go on maternity leave and may or may not come back to the same position or a part time position elsewhere in the building or they would get promoted and go to a different department or to another council. And there would be vows to keep in touch and we would email and occasionally get together for lunch but it wasn't the same anymore. The day-to-day intensity of our friendship was gone and there was someone new in the chair they vacated. BUT then their birthday would come around again and I would think well I gave them a gift for the past 5 years, I can't just stop now so I would go and get something and either visit them in the new department or turn up to their house and I would think I wonder if they hate that I did that because now they feel obligated to get me one?
I haven't worked for local government now for FOUR years but I can't stop giving gifts to women I rarely even see and I bet, I just BET they cringe every time I do because they know they have to do the same thing. And I don't know what to doooooo…It's too awkward to bring up without looking and sounding like a tightass. Is there a Hallmark card for this?