What is Intentional Teaching in Childcare?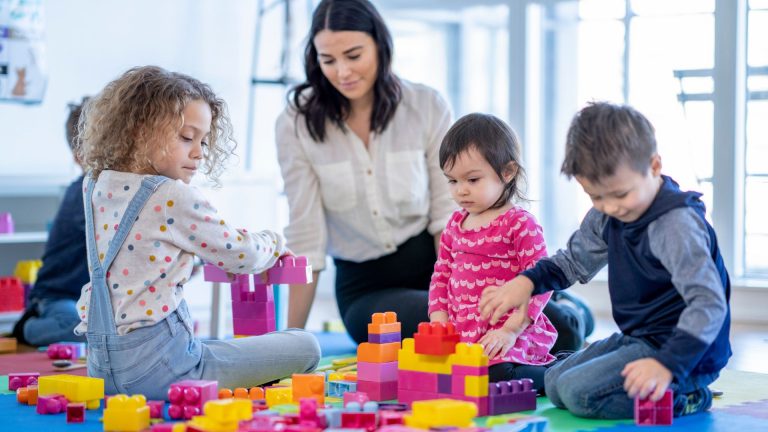 What is Intentional Teaching in Childcare?
Last month, we discussed 6 common triggers for mum guilt, and how sending children to childcare can leave working parents feeling very conflicted. If you identify with this emotion, or are a parent considering returning to work, the good news is that research show that children's language, social and cognitive skills can benefit from attending a quality childcare centre. That's because, rather than simply babysitting your child, qualified childcare educators include a balance of play-based and intentional teaching experiences that encourage children to learn and grow.
"In 2009, the Australian government introduced the first national curriculum, the Early Years Learning Framework, (or EYLF for short) for children aged birth to five years," Ali Serhan, Managing Director of Emali Early Learning Centres in Adelaide explains. "One of the principles of the EYLF that we follow, is intentional teaching. It requires us as educators, to be deliberate, purposeful and thoughtful in our decisions and actions, when interacting with children. Instead of doing things in a traditional way simply because that's how it has always been done, or expecting children to learn by rote as they did in the past, intentional teaching requires us to think more deeply about how individual children learn differently, and how we can engage them in a learning experience that works for them, holds their interest and makes them eager to learn more. Intentional teaching embraces and builds on their strengths, interests, ideas and needs, and opens up more possibilities for growth and development."
In her book 'The Intentional Teacher: Choosing the Strategies for Young Children's Learning,' Ann S. Epstein explains 'intentional teachers are intentional with respect to many aspects of the learning environment, beginning with the emotional climate they create. They deliberately select equipment and materials and put them in places where children will notice and want to use them. In planning the program day or week, intentional teachers choose specific learning activities, contexts and setting to use and when. And they choose when and how much time to spend on specific content areas and how to integrate them. All these teacher decisions and behaviours set the tone and substance of what happens in the [setting].'
"Skilled childcare educators consider every interaction with children as an opportunity to teach them something, even if it doesn't obviously present itself as a lesson," Ali Serhan continues.  "They do this using a range of strategies, so that all of the children in their care can build deeper understandings and extend their thinking around topics or goals that the educator has set."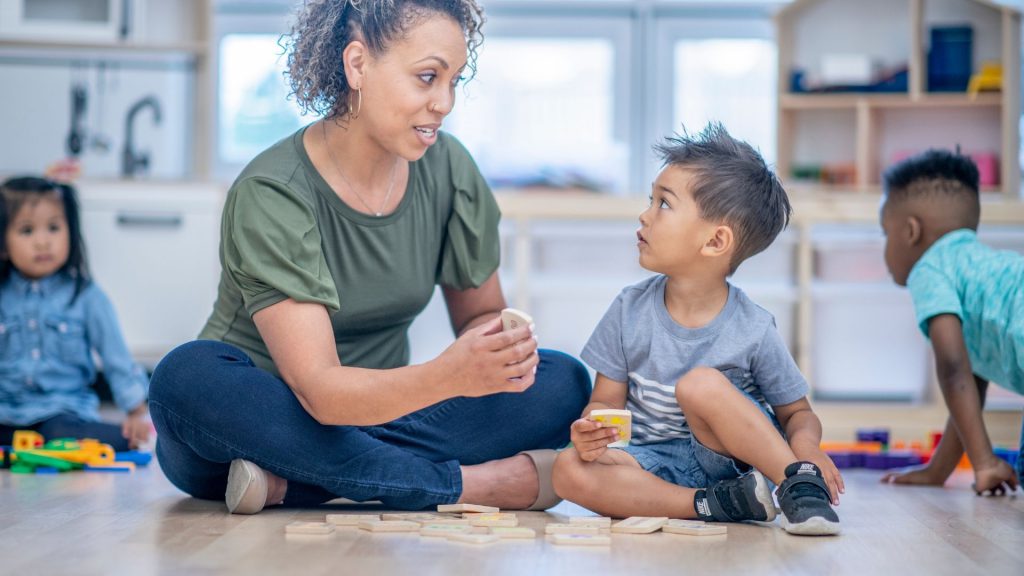 Strategies That Educators Use in Intentional Teaching
The Queensland Curriculum and Assessment Authority (QCAA) list 16 intentional teaching practices that educators can use for children in the kindergarten age group.
Challenging
By offering children challenges and opportunities through provocation and reflection, intentional teachers can extend children's thinking and learning.
Collaborating
Rather than dominating learning experiences and steering them in a predetermined direction, intentional teaching enables children to take the lead in their learning, with the educator as an active contributor.
Encouraging
An important role of intentional teachers is to make comments that support, motivate and encourage children to persist in a task.
Explaining
Being able to explain ideas and requests to children in a clear and concise way, is an important teaching strategy.
Identifying
Intentional teachers point out and draw children's attention to objects, ideas and topics of interest that may generate areas for exploration and investigation.
Imagining
A key aspect of intentional teaching is giving children opportunities to have freedom to engage in experiences with no set expectations for outcomes. This gives children space to explore their own possibilities. Intentional teachers can plan and create a classroom or outdoor environment in which children are encouraged to use their imagination and creativity.
Listening
By listening deeply and encouraging children to lead conversations an intentional teacher can create opportunities for new learning experiences.
Making Connections
Intentional teachers can help children to see relationships and inconsistencies between things, and help them to compare their experiences and ideas.
Modelling
By demonstrating a skill or a routine, childcare educators can gradually release the responsibility so that children can practise and eventually master the skill or routine for themselves.
Negotiating
Encouraging children to consider their own and other people's perspectives is a valuable teaching strategy as it can prompt them to develop problem-solving strategies and solutions that cater to people other than just themselves.
Providing Choices and Learning Opportunities
Supporting children to make their own choices encourages autonomy and independence, which are important in the lead up to starting school. By presenting opportunities for children to make safe choices they can also learn about and experience the consequences of their actions.
Questioning
By using open-ended questioning, educators can guide children to think more deeply about things and develop problem solving skills.
Researching
By encouraging children to research by asking questions and using a range of sources, intentional teachers can guide children to gather the information they need to find solutions to problems.
Reflecting
When children are guided to reflect on their learning experiences, it helps them to build on their prior learning.
Scaffolding
Scaffolding is a term used in early learning settings that means to provide children with a supportive framework for taking the next step or moving to a higher level of thinking. Every child is different, so early learning educators must use their knowledge of children's strengths, interests, ideas and needs to break down skills and routines to guide each child.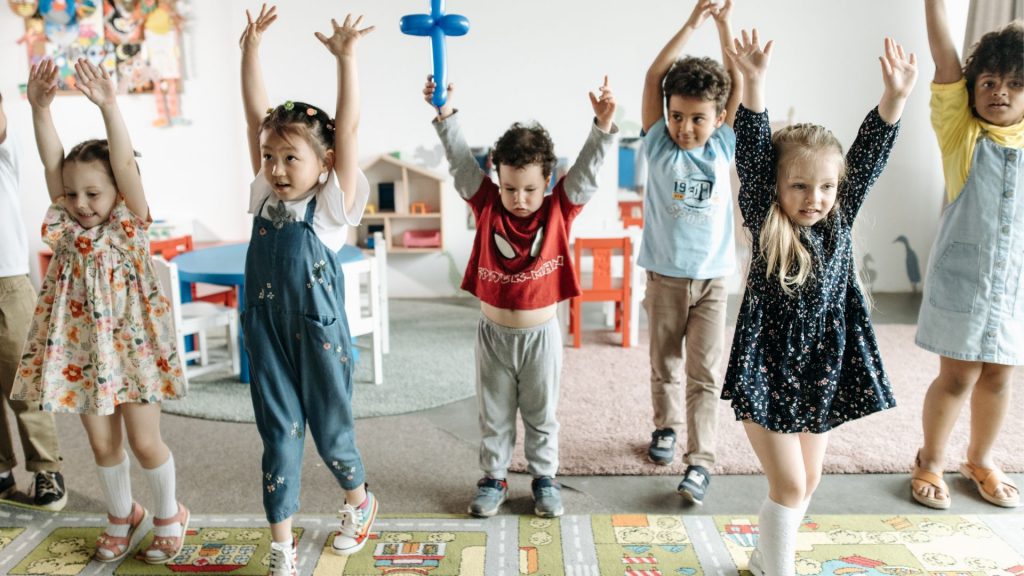 So next time you get an attack of the parenting guilts, or wonder whether you are doing the right thing for your child, remember that the learning experiences and social interactions they take part in at childcare are vital aspects of developing your child's understanding of the world. Not only do childcare educators care about your child's safety, emotional wellbeing and development, many have a vast range of instructional strategies in their repertoire and know how and when to apply these strategies to get the best out of their little learners.