Why You Should Dig Out Your Old Smartphones and Sell Them on eBay
Why You Should Dig Out Your Old Smartphones and Sell Them on eBay
Considering the fact that 6 out of 10 of us get a new handset every 18 months, chances are that most of us have an old phone lying forgotten somewhere. The good news is that if you have an unused mobile phone gathering dust, now is a good time to dig it out and sell it. Obviously, newer models in excellent used condition can be sold for more, but even old and broken phones are worth money. Even with 70,000 old mobile phones selling on eBay in 2019 alone, and eBay claiming to sell a handset every 60 seconds, it is estimated that Australians still have over $8.08 billion worth of mobile phones lying around their homes.
Not sure where to start? Fortunately, eBay has made the entire process incredibly simple and safe – you won't even need to leave home to post it to its new owner (more on this below).
Firstly, visit their handy tool which allows you to find out the value of your phone before you list it. All you need to do is select the brand, model, carrier, capacity, colour and condition of your smartphone and you'll be told what price it is likely to sell for, based on the trending price of similar, recently sold phones. To really get the most from your sale, be sure to include any extras such as cables, chargers and carry cases or other accessories.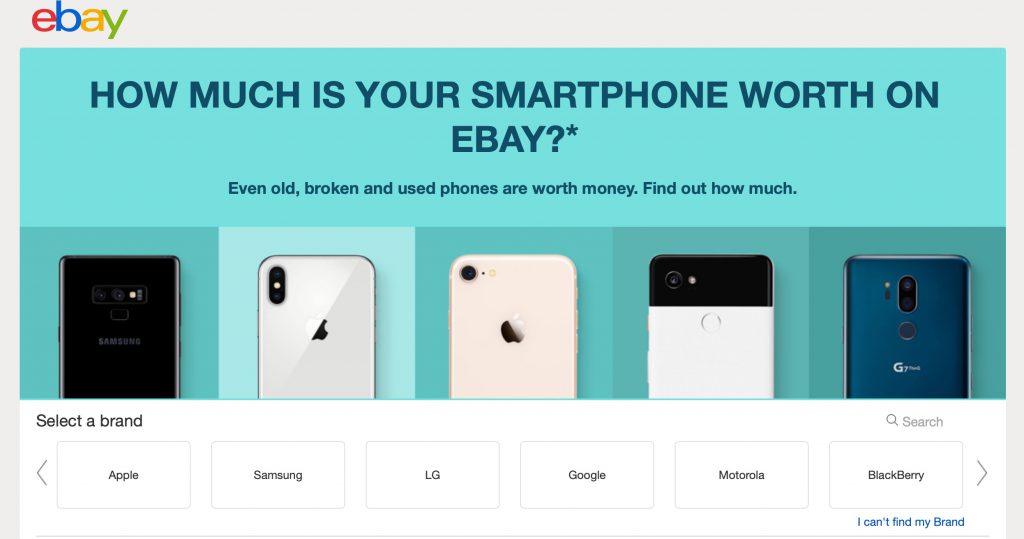 So, for example, my 3 year old iphone 7 plus that I've been considering upgrading, sold with its charger and cable, could fetch in the region of $251! Not bad, eh?

Once you've figured out how much your phone is likely to be worth, eBay will guide you through the steps to list it, including how to write the title and description, how to take and upload photographs of your phone, even how to send it to its new owner. In an effort to support its customers during the Coronavirus crisis, eBay has partnered with courier company Sendle, ensuring that selling and posting of items is 100% contact free. There's no need to worry about visiting your local post office to arrange delivery. All you have to do is simply select and click on "Print Postage Label" in My eBay, and Sendle will pick up your item from your front door and it will be sent to the buyer. It couldn't be easier. For more information on this service we recommend heading to the eBay website here for more information.