Easter Time , eggs, Bunnies and Gorgeous clothing, whimsical things everywhere!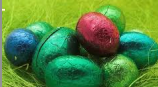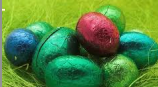 There are always days when you don't know which direction you should be shopping.  It's when you need toys, clothing, shoes and more….Ahhh you say- know the feeling! There are always moments in life when you have to shop for more than one type of thing for your children and I have had plenty of those times.  It's stressful because it can be expensive and the "where do you start" moment goes through your head.  Fear no more as I have found plenty of places online for you to check out…..There's Avidiva, Baby Bootique and a wonderful toy store called GR8 Toys….Thank goodness Easter as beautiful and joyful as it is, is over fairly quickly and we can get back to those fabulous shops that I was telling you about
Throw this into the mix with  and It's also Easter time and you have to quickly buy eggs, hot cross buns, bunnies and you run out, buy up for all of of your children and your children's friends and then all the shops shut…..and the list goes on.
Avidiva have absolutely adorable have a gorgeous line of clothing called Kicky Pants that is just so suitable for this time of the year- in Australia, not too hot, not too cold sort of weather- so Autumn I suppose you would say.  Beautiful bamboo made clothing with a mix of cotton/viscose and lycra.  It would have to be one of the softer labels around, I really liked it's smooth texture
.
Basically the pricing of Kicky Pants is so reasonable its almost too good-a terrific price point, Avidiva have an absolutely terrific range for you to look at.  The quality is beautiful as well as practical.  As I am looking at it in my hot Little Crew hands it really is lovely, with very pretty touches such as little butterflies stitched onto the cord pant pockets in the same colour, very tastefully done.  The Unicorn Long sleeve tee has a really whimsical, playful pony on the front in mauve. 
So have a good look at Avidiva, it's a really beautiful site.Bamboo Print footie
What can I say Gr8 Toys are packed full of fabulous toys.  I shopped there at Christmas time and I just shopped there recently for both of my daughters birthdays.  They have such a wonderful selection to choose from. You are bound to find what you are looking for and if not then there will most definitely be something to replace it.
Rosanna is so dedicated to her Gr8 Toys that you know you are in Gr8 Hands! Pintoy and Sparkle T  and Boikido are just three of the fabulous ranges they have out of MANY. Sparkle T is one of my favourite toys, it's sweet and just really great for little girls- check it it out all Australian made.  Pintoy is unbelievable.   It's really superb, wooden, has imagination written all over it.  It's the sort of toy range that enables your child to think and create, check this fabulous airport out!


Sparkle T-tea set
Baby Bootique is another fantastic choice to shop at online.  They have a great choice of shoes. The Baby Bootique have all the terrific shoe fashions for your little peeps for Spring and Summer.  Ranging from all sorts of superb shoes and sandals by Livie & Luca, Jack & Lily, Riley Roos, Skeanie and Old Soles. Now get ready because they have some pretty hot stuff coming your way for Winter…it's yummy, cosy and delightful too.  The Baby Bootique source shoes from only the best brands and the Winter range has some of the best I have seen yet! 
The SKEANIE Winter Boots are hand made from super soft leather. These boots feature luxurious leather uppers with a flexible rubber sole. The elasticized ankle means easy on and stay on. SKEANIE Winter Boots will keep little tootsies toasty warm with the fluffy teddy bear fur lining.  Sizes start at 23 and go up to a 28 and at just $49.95 it's well worth it for a great Winter warmer guys.   So check out the Baby Bootique today, you will love it!