22 Toys That You Can Get Right Now in the Black Friday Sales for Under $30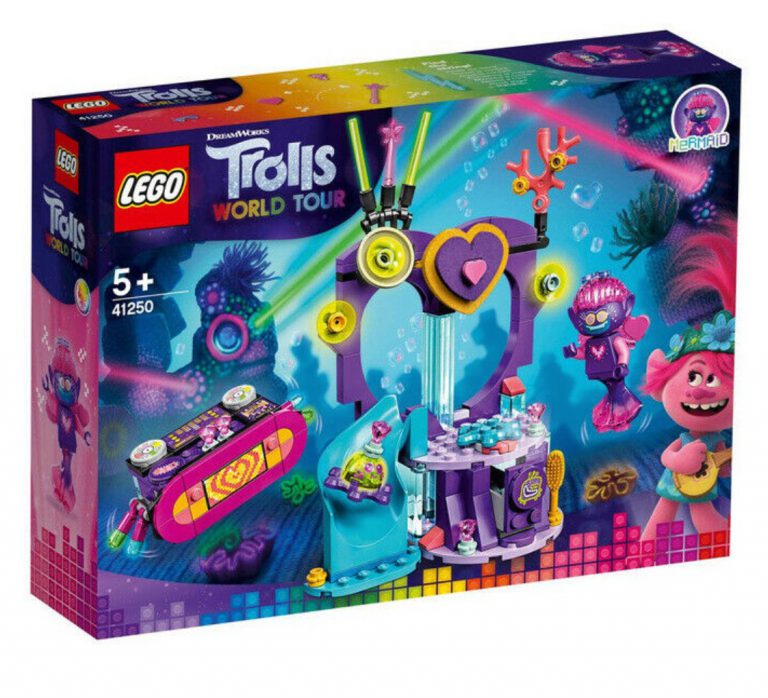 22 Toys That You Can Get Right Now in the Black Friday Sales for Under $30
When you have nieces and nephews and family friends to buy for, Christmas shopping can get expensive, very quickly. We've put together a list of awesome toys that you can get great Black Friday deals on right now. Here's 22 toys that you can pick up for under $30 from some of Australia's largest retail stores.
How to Avoid Paying Shipping Fees
If the convenience of shopping online appeals to you, but you hate having to pay the extra for shipping, we have just the answer!
eBay Plus members enjoy free shipping and returns, as well as exclusive savings and a whole host of other benefits. To take advantage of these perks, sign up for a FREE 30 day trial – and you'll get free express delivery on millions of eBay Plus items. Just look for products with the eBay Plus logo. At the end of the 30 day trial you can decide whether to cancel or continue the subscription and pay the $49 annual fee.
You'll find all of your favourite toy stores like Myer, Big-W, Toys R Us, Mr Toys, etc on eBay too, (as well as your favourite fashion brands) so it really is a fantastic trial to get on board with in the run up to Christmas, if you want to hang on to some of that hard-earned cash.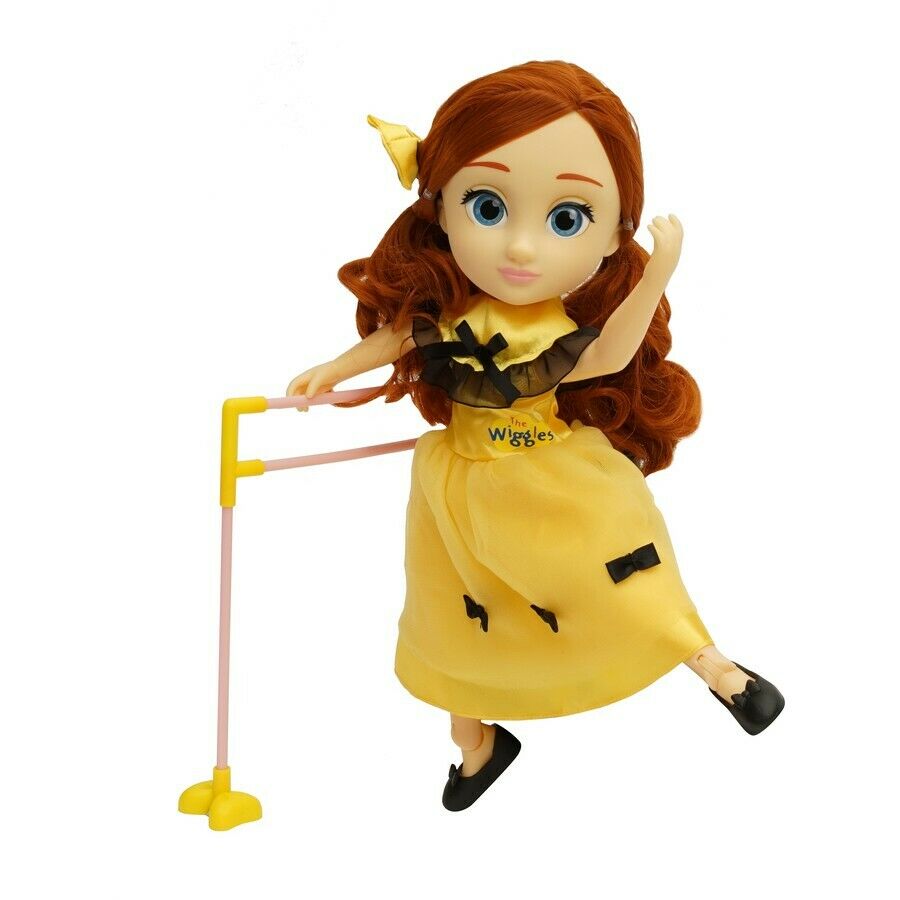 The Wiggles Emma Ballet Doll was $49 Now $19
The Wiggles Emma Ballet Doll with Ballet Barre lets your Wiggles fan perform with Emma! It's an exhilarating new era for The Wiggles with a new generation of Wiggles fans as they sing and dance along with Anthony, Emma, Lachy and Simon! Buy here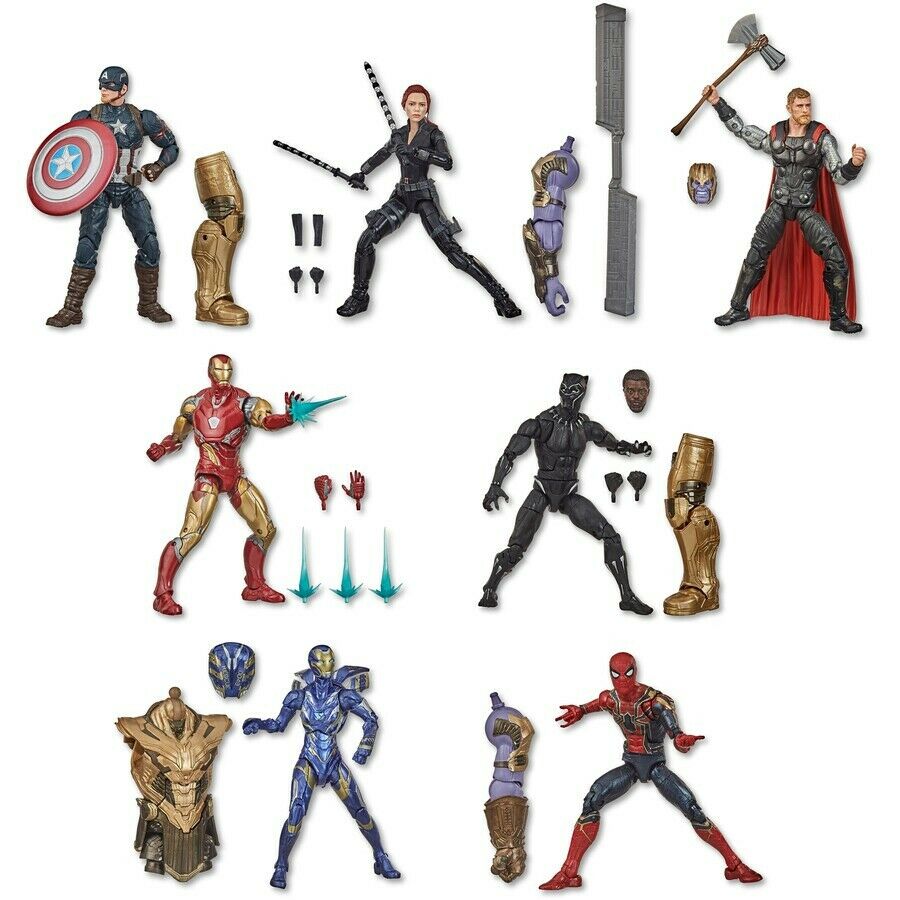 Marvel Legends Series Avengers 6″ Collectible Action Figures Was $39 Now $29
Re-imagine your favourite action-packed battles from the Marvel Cinematic Universe or Marvel comics with these Marvel Legends Series Avengers Collection. These figures are perfect for all the little Marvel enthusiasts! Buy here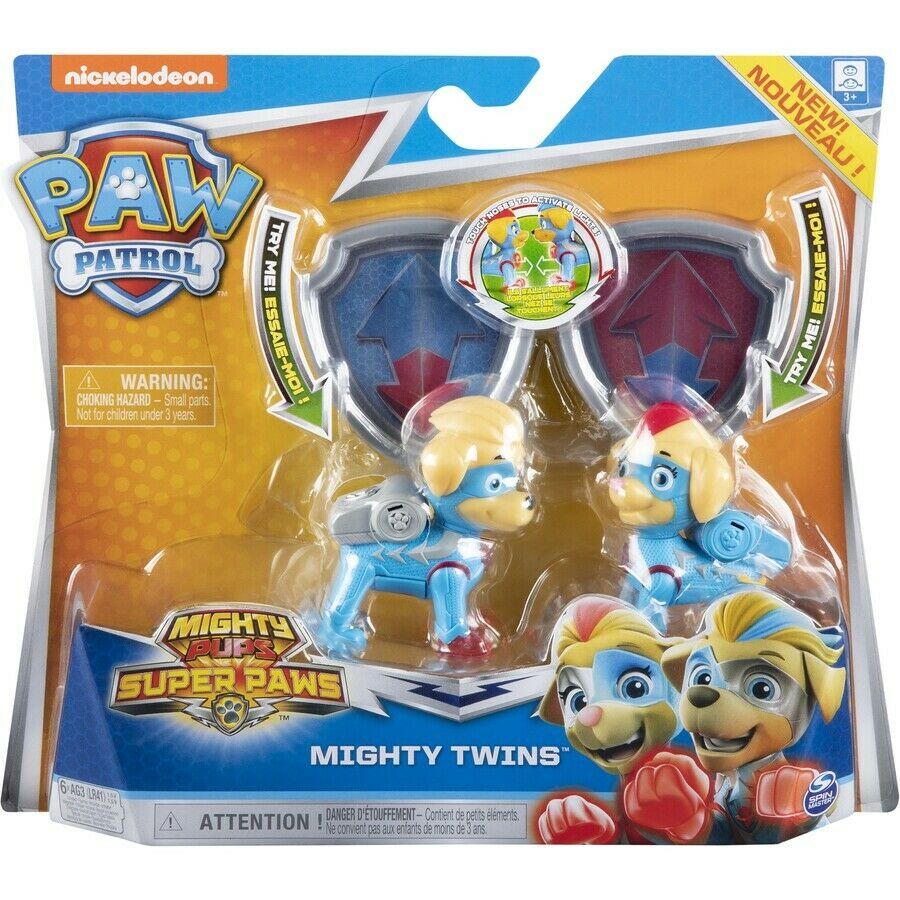 Spin Master Paw Patrol Mighty Twins Light Up Deluxe Figures Toys was $29 Now $15
When the Mighty Twins noses touch, their paws and badges light up! Place the twins close enough together, and the magnets inside each figure will draw their noses together automatically, lighting the way to the rescue! Buy here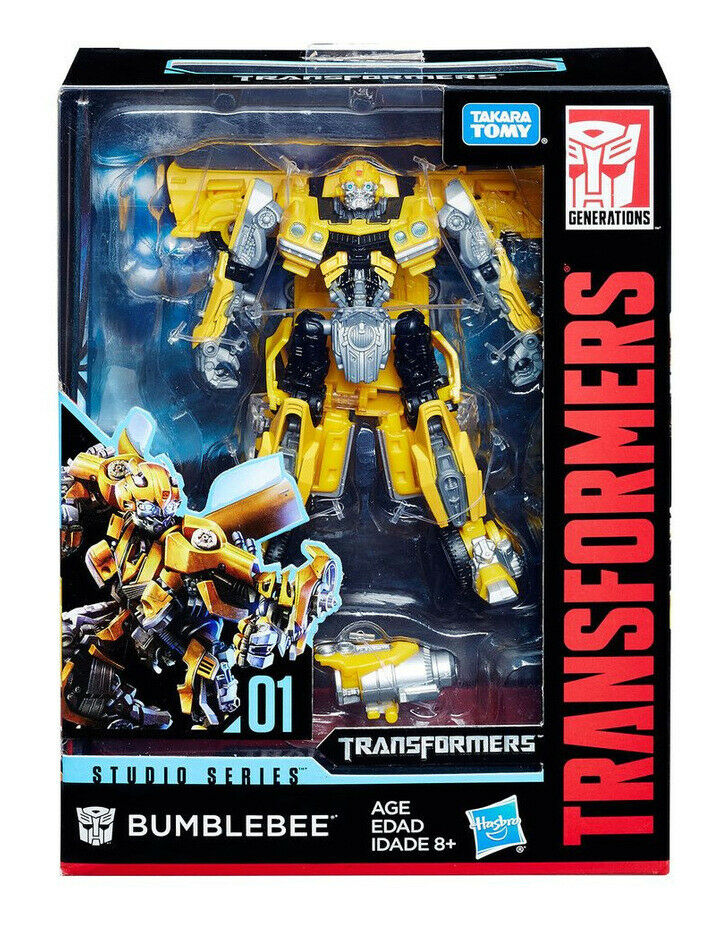 Transformers Generations Studio Series Deluxe Class Action Figures Was $34.99 Now $27.99
Reach past the big screen and build the ultimate Transformers collection with Studio Series figures, inspired by iconic movie scenes and designed with specs and details to reflect the Transformers movie universe. Buy here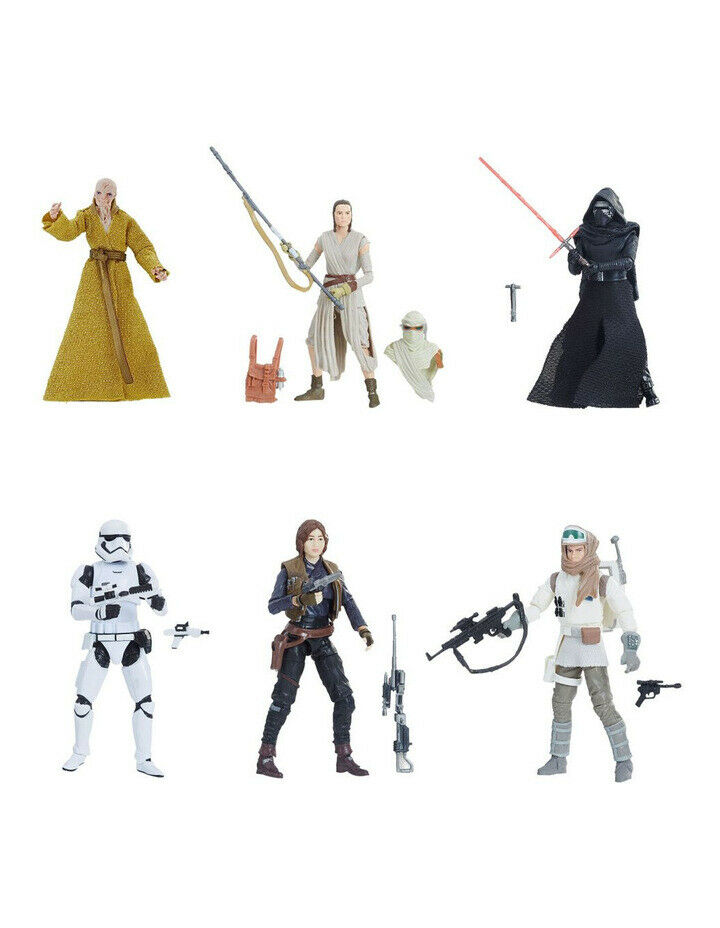 Star Wars The Vintage Collection 3.75″ Collectible Figures Was $24.99 Now $15
The return of the Vintage Collection! Celebrate the legacy of Star Wars, the action-and-adventure-packed space saga from a galaxy far, far away, with premium, highly-detailed 3.75″ figures and vehicles from Star Wars The Vintage Collection! (Each sold separately. Subject to availability). Buy here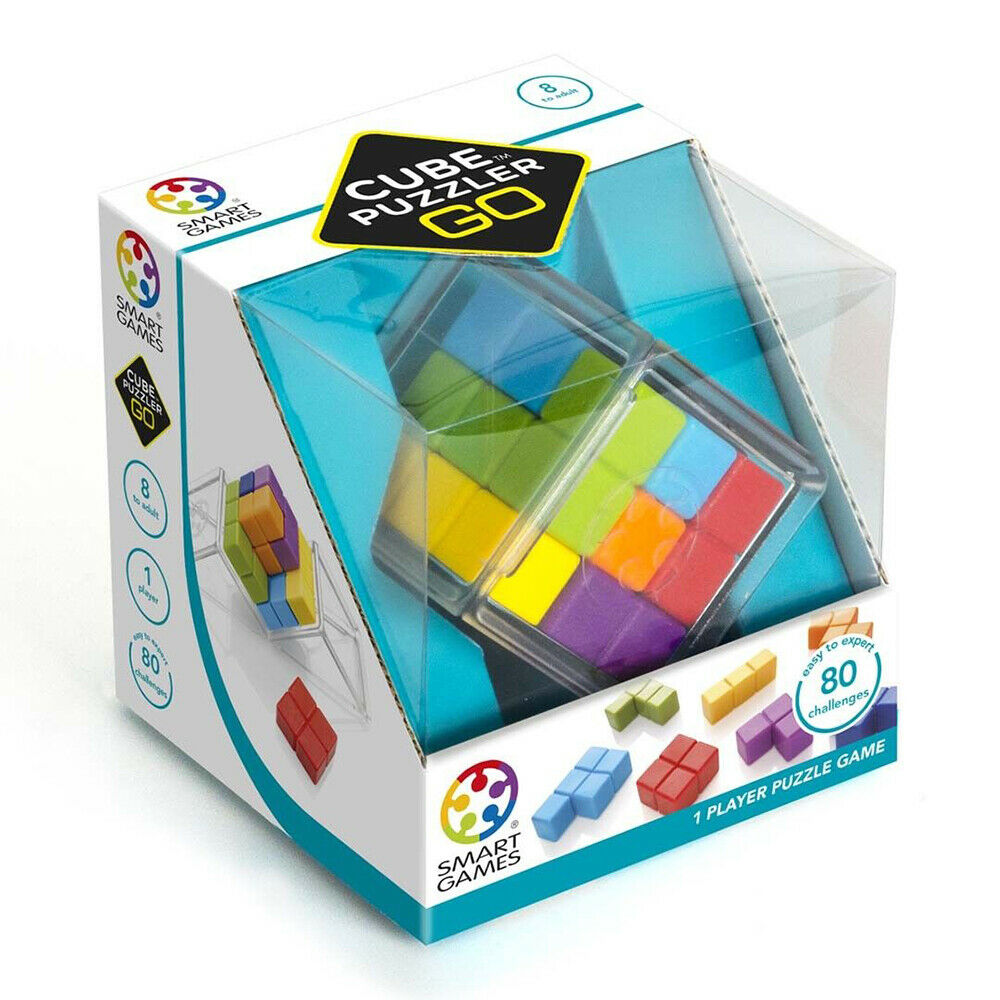 Smart Games Cube Puzzler Go Was $30 Now $20
Can you build a cube from just seven colourful pieces? Put your skills to the ultimate test with Cube Puzzler Go. Perfect for sharpening up your spatial insight and deduction skills, this compact puzzle includes a booklet with an impressive 80 different challenges that range from easy to expert. Best of all, the colourful pieces are housed within a transparent cube, meaning you can take the Cube Puzzler Go with you anywhere! Buy here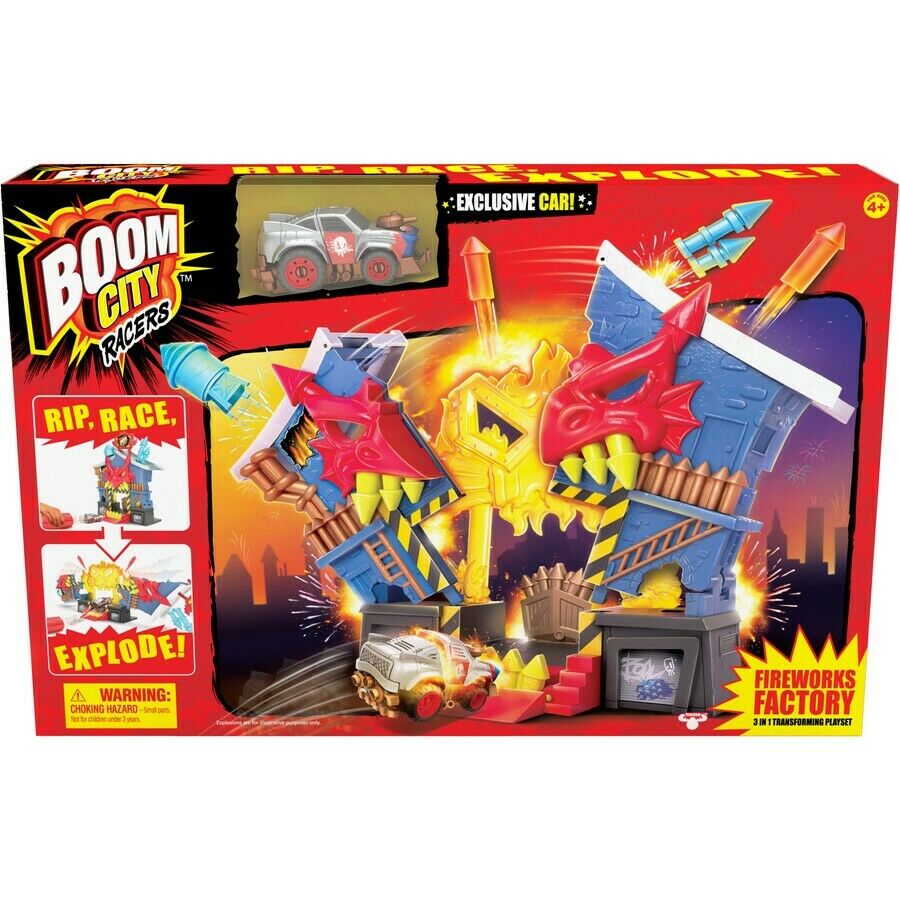 Boom City Racers Fireworks Factory Was $39 Now $29
The Fireworks Factory is an amazing 3 in 1 transforming playset with 3 ways to play! 1ST WAY TO PLAY Explode! – Hit the middle target to explode the fireworks factory. 2ND WAY TO PLAY Race! – Race your friends to the side targets to be the first to set off the rockets! 3RD WAY TO PLAY Use the ramps to create an epic 2 way aerial jump! The Fireworks Factory includes one exclusive "Da Boss" car! Buy here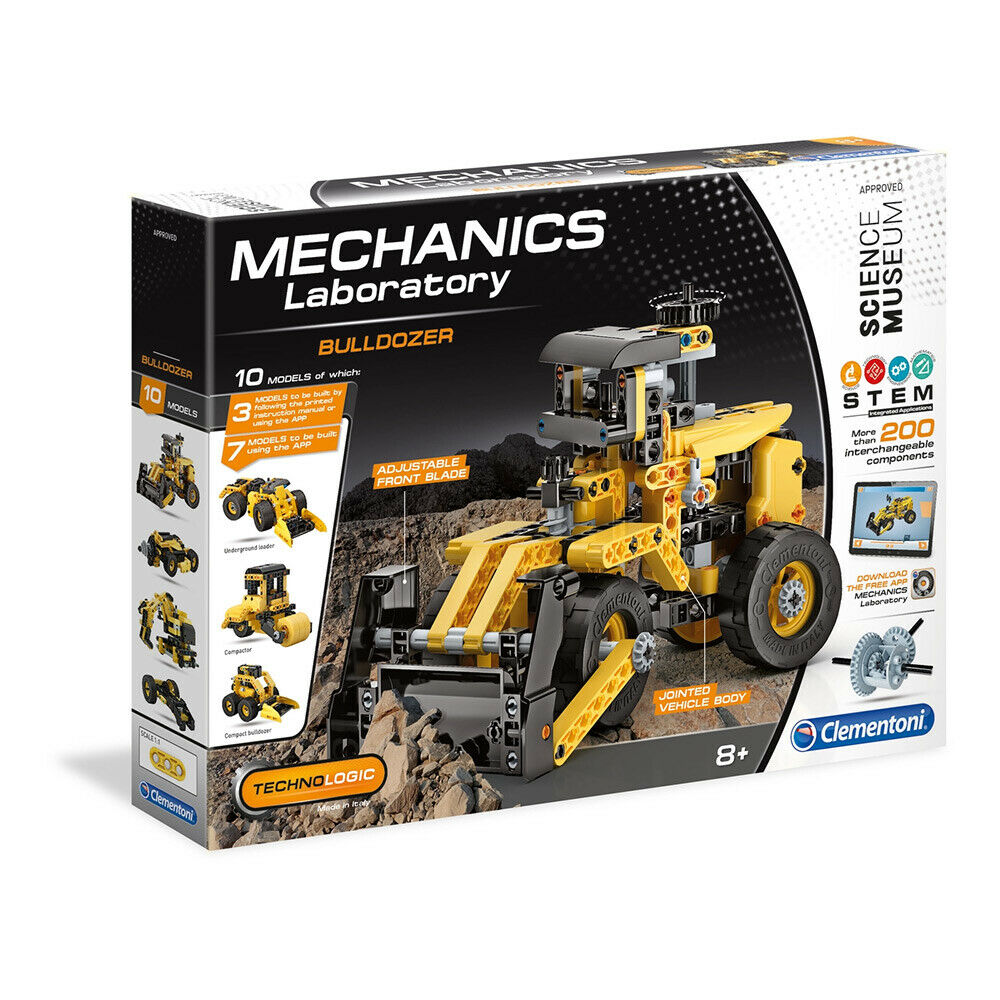 Clementoni Mech Lab Bulldozer Was $40 Now $30
A set for building a bulldozer and 9 other types of construction vehicles!, With over 200 components such as flat and conical cogged wheels, racks, differential gears, worm screws, spiked tyres, bars and panels. The bulldozer's bucket lifts up thanks to a worm gear mechanism and the vehicle changes direction when you turn the steering wheel.  Buy here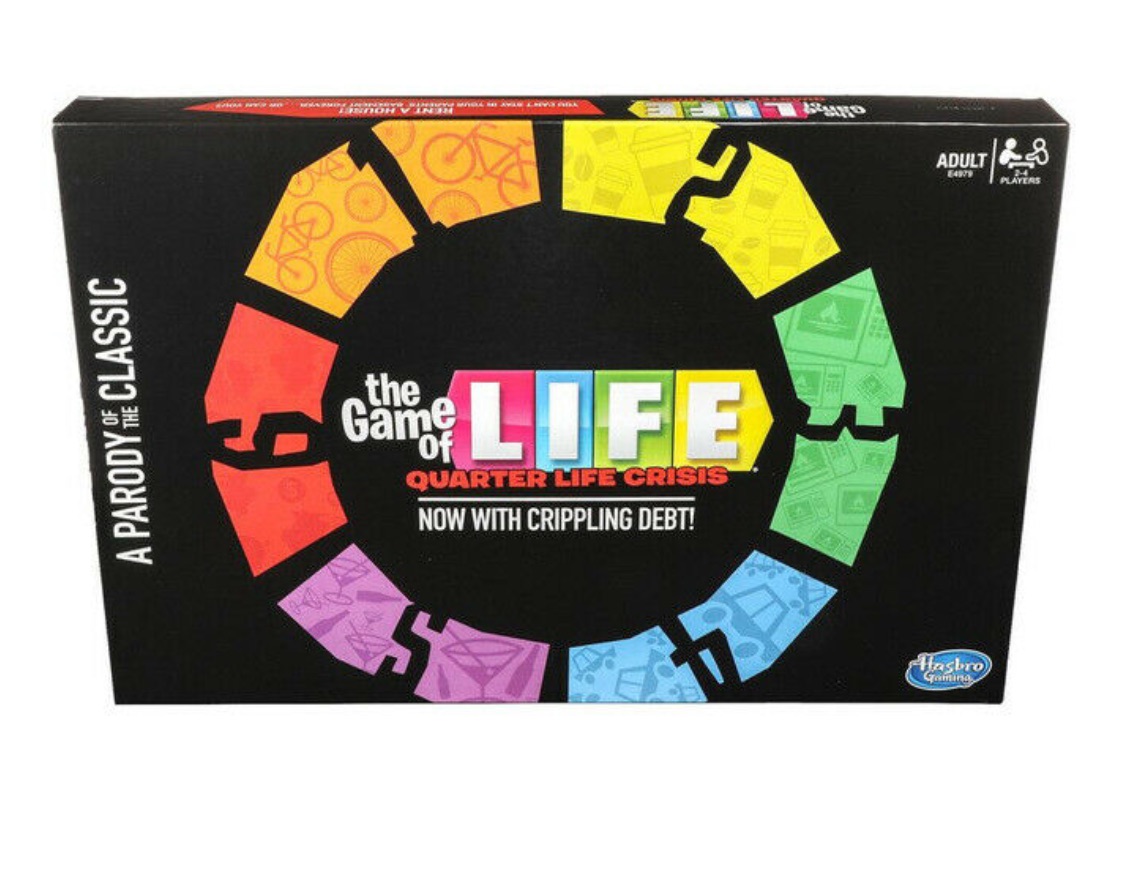 Board Games Parody : Game Of Life – Quarter Life Crisis Was $39.99 Now $30
In The Game of Life: Quarter Life Crisis board game you move around the board earning — and losing — money as you race to be the first to pay off your $500K soul-crushing debt. Buy here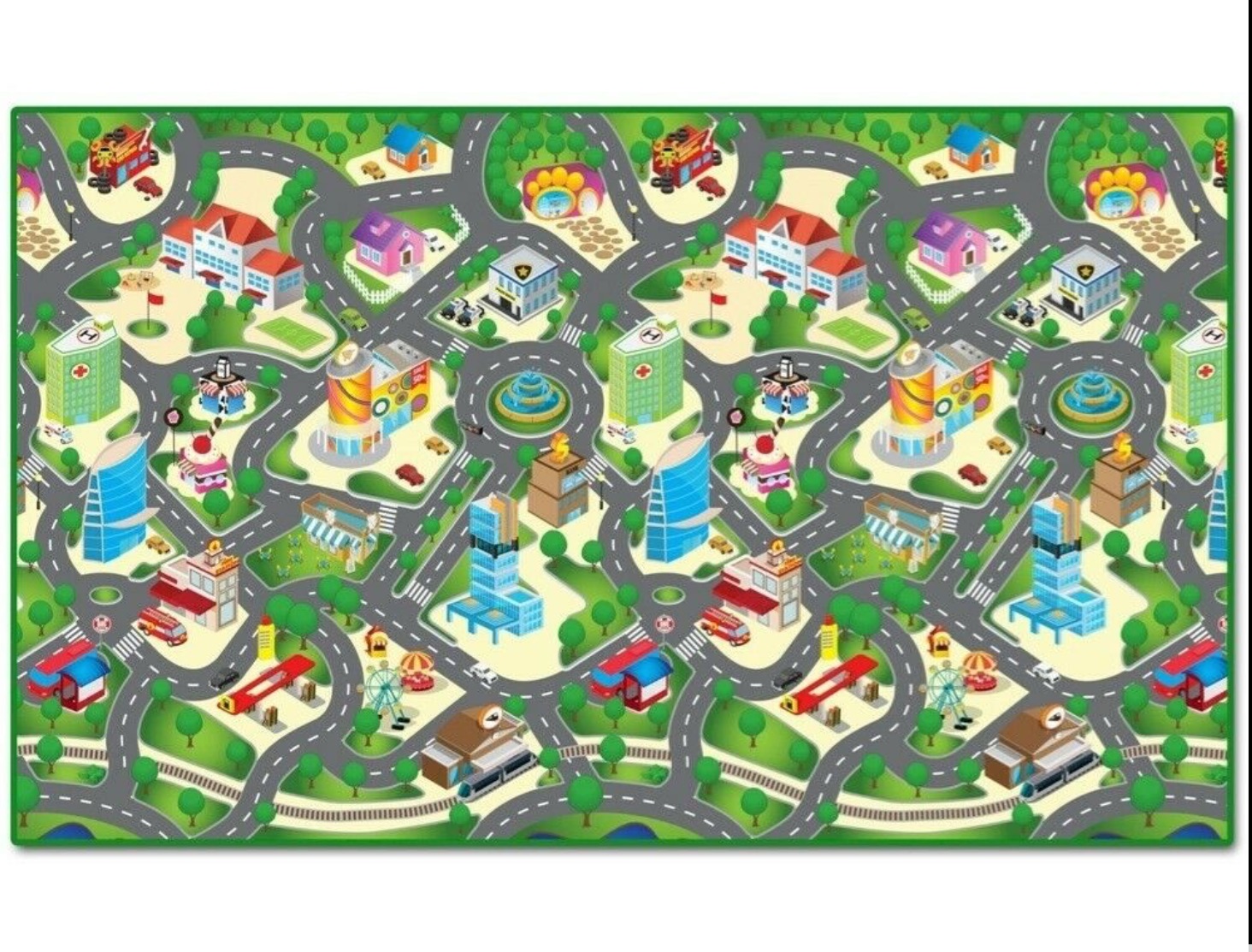 Rollmatz City Road Map Was $39.95 Now $29
This City design roll mat is great for your toy cars, which will provide hours of endless fun. The mat is 3mm thickness which prevents cold air from the floors, has vibrant colours and has a anti smudge surface which makes cleaning super easy. Buy here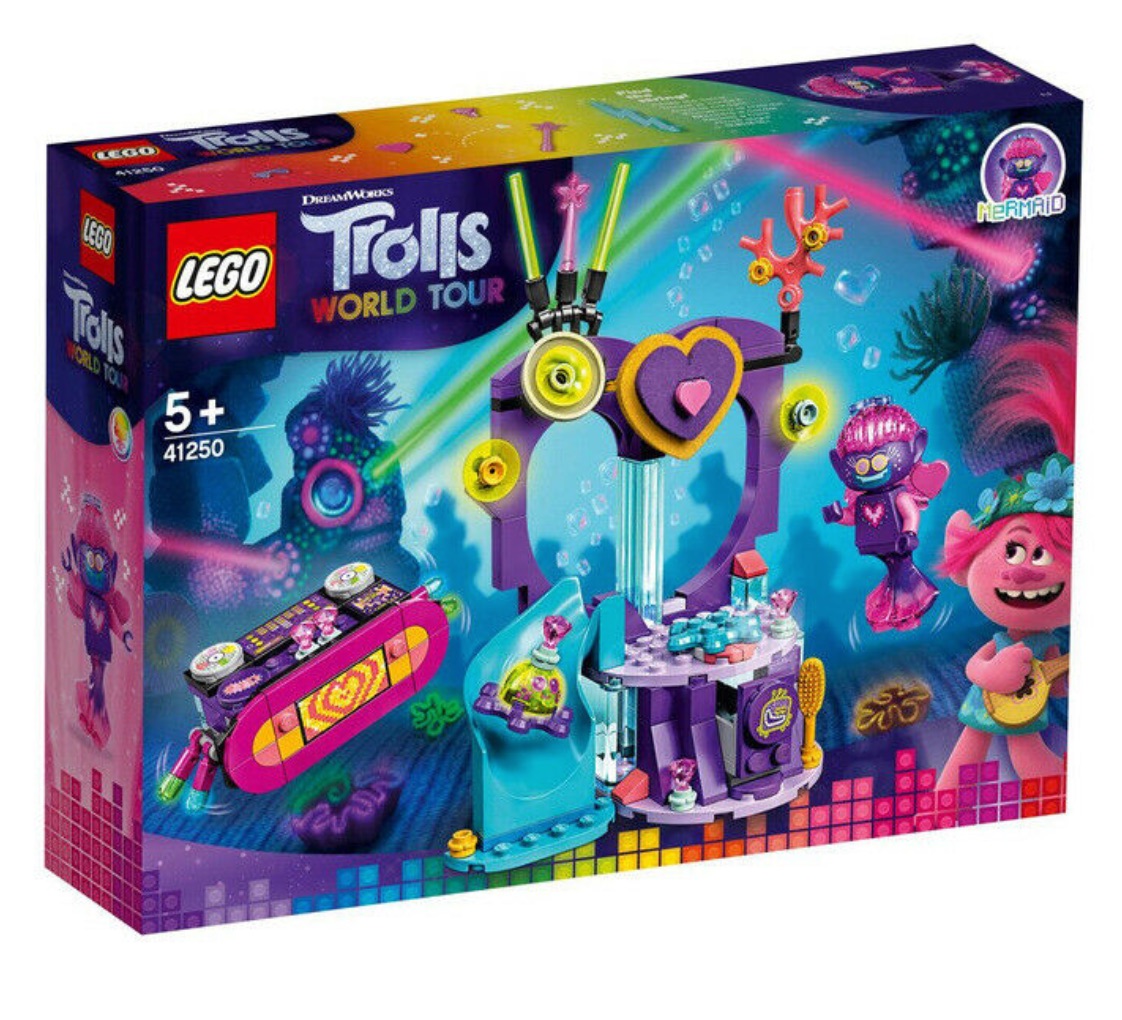 LEGO Trolls World Tour Techno Reef Dance Party Was $29.99 Now $20
A music-inspired underwater adventure for Trolls fans! Kids will love playing out their favourite movie scenes with the LEGO® Trolls World Tour Techno Reef Dance Party. They can create the toy DJ booth and stage then put the mermaid on the heart-shaped reef to see her spin. There's even a cool felt heart and a slide for the mermaid and her octopus pal to enjoy. Buy here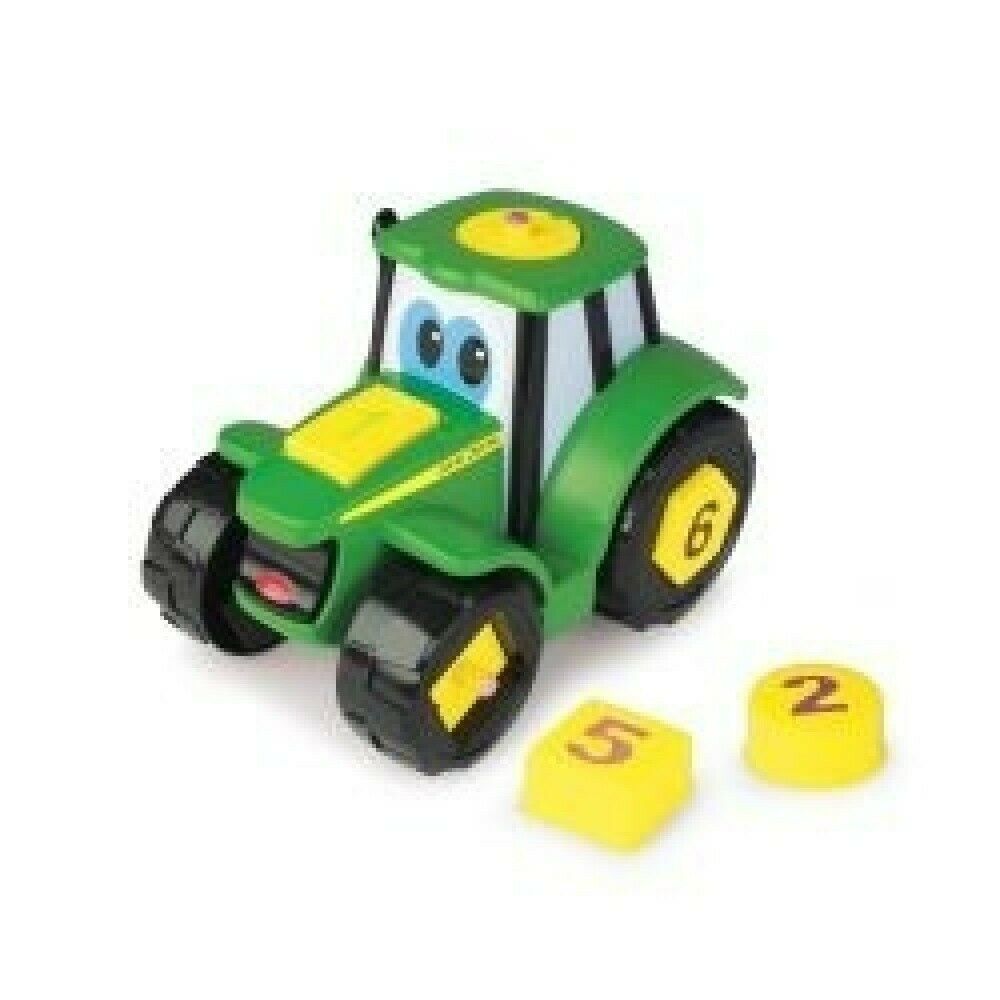 John Deere Learn N Pop Johnny Shape Sorter Was $34.95 Now $27.96
Learn N Pop Johnny teaches shapes, numbers, and colours while having fun! Match all 7 shapes then give Johnny a push and…POP, the shapes come out for baby to chase after and play again. Buy here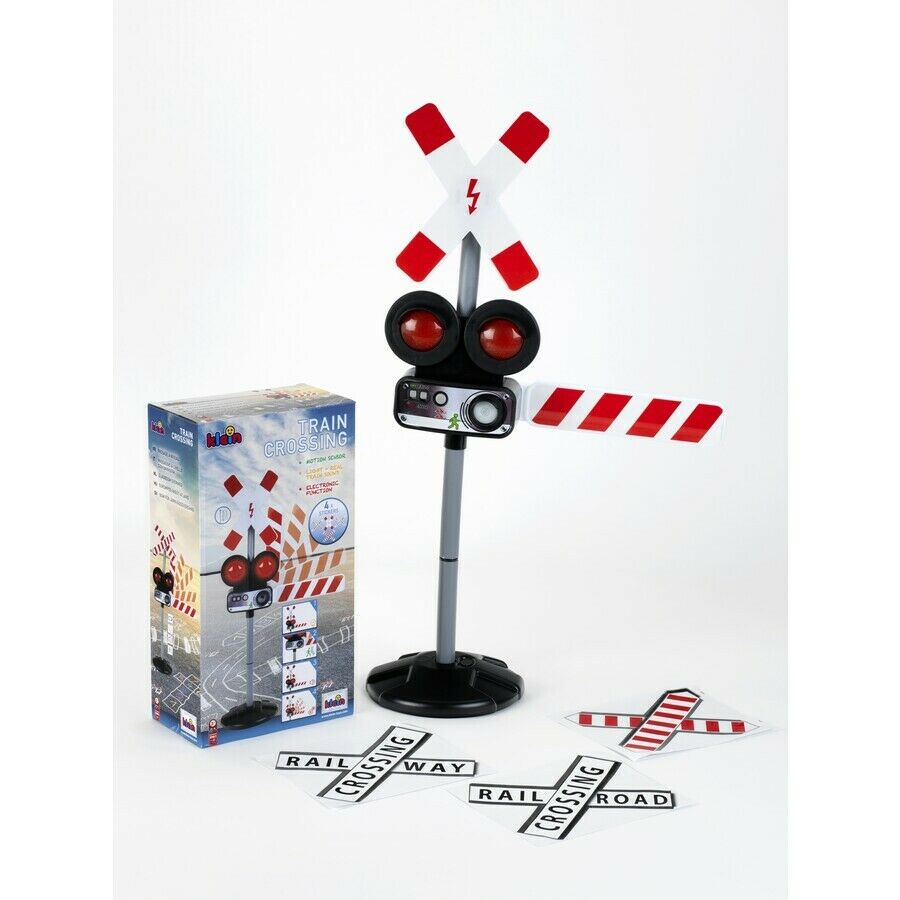 Train Crossing Was $35 Now $28
Make your child's playtime more life like with the Klein Train Crossing. Featuring realistic functions and a battery operated design, this piece would be a great addition to your little one's toy collection. Buy here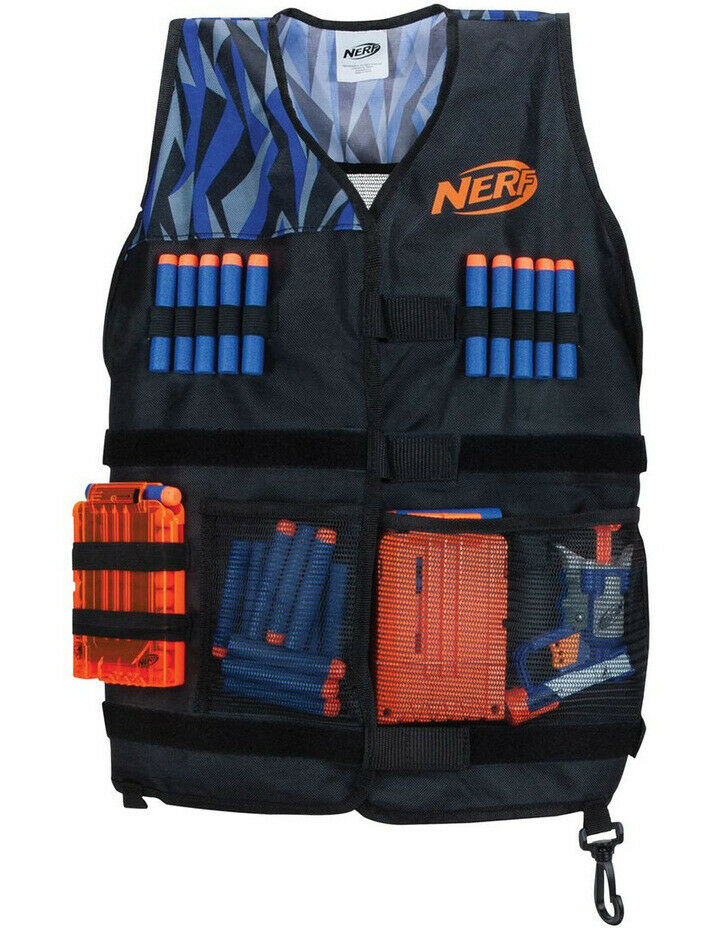 NERF Elite Tactical Vest Was $34.99 Now $27.99
Tactical Vest Kits lets you carry along lots of extra firepower
Comes with adjustable straps for multiple size options
Vest features storage pockets for an extra blaster and for extra Quick Reload Clips Buy here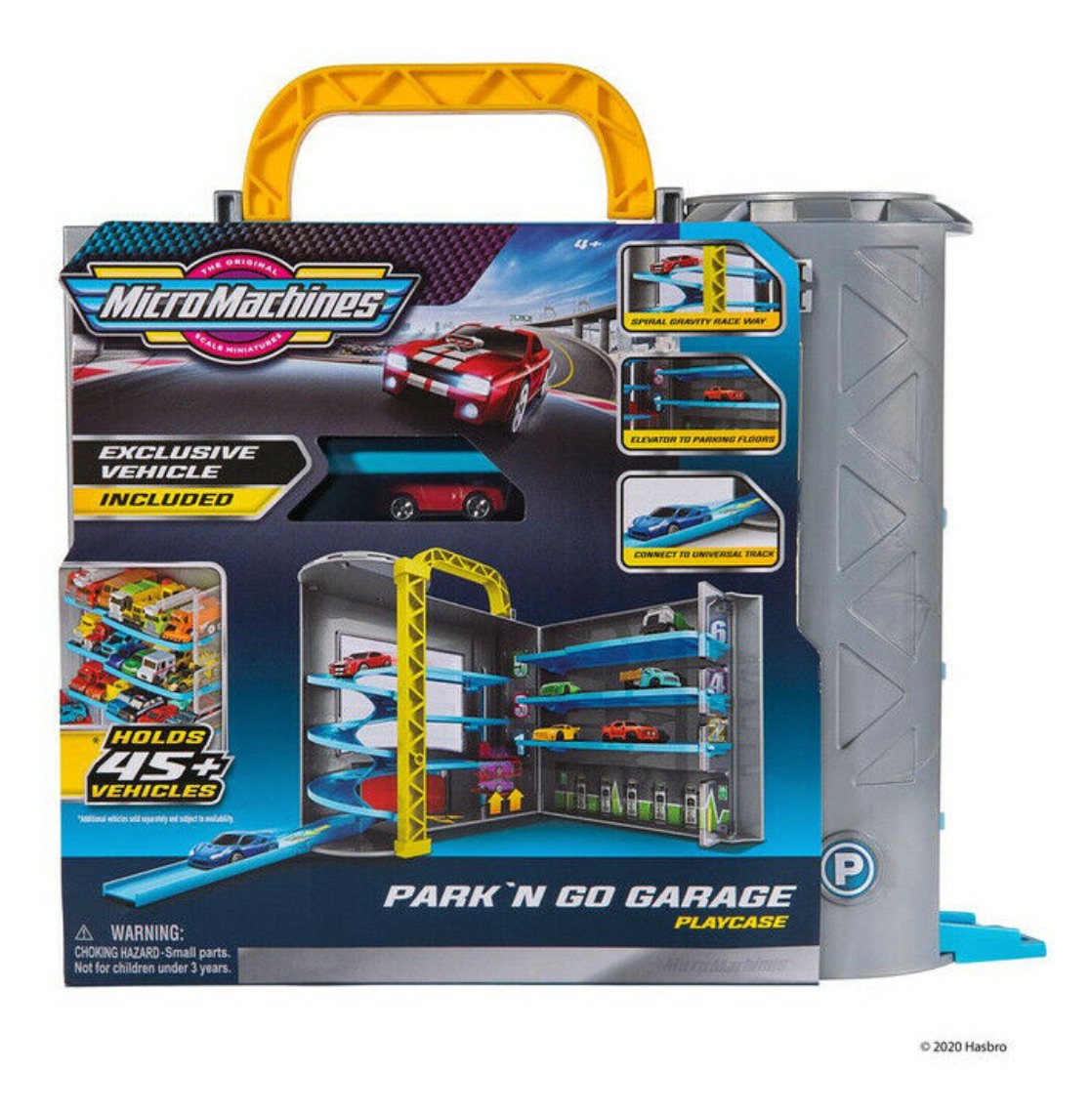 Micro Machines Medium Park & Go Garage Playset Was $39.99 Now $29.99
The Micro Machines Park and Go Playset is an awesome way to take all your Micro Machines with you on the go. Open the garage to reveal 5 levels of parking. Take the moving elevator to the top floor and race down the spiral ramp to exit the multi-level garage in a hurry. Close up the garage and carry over 45 of your favorite Micro Machines on the go. Includes 1 Micro Machines vehicle, others sold separately, subject to availability, colours and decorations may vary. Buy here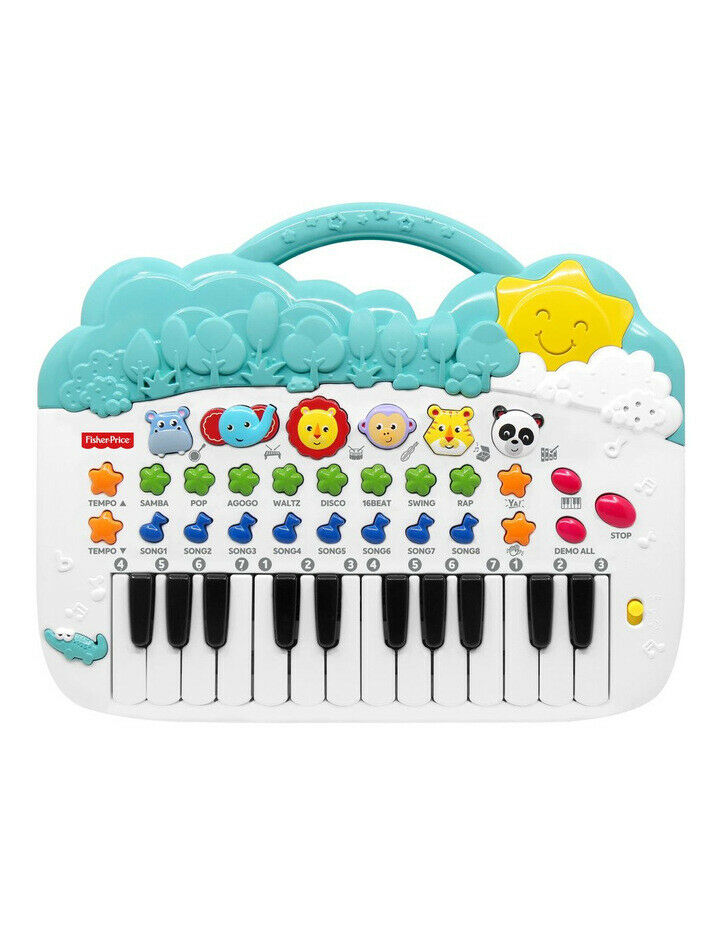 Fisher-Price Animal Piano Was $39.99 Now $29.99
Cute designed piano with keyboard for endless musical fun!
6 Fisher-Price animal keys with cheerful sounds.
Listen to built-in songs and beats by using the colorful keys.
You can create a variety of melodies and beats.
Volume and rhythm controls included.
Handy portable handle included. Buy here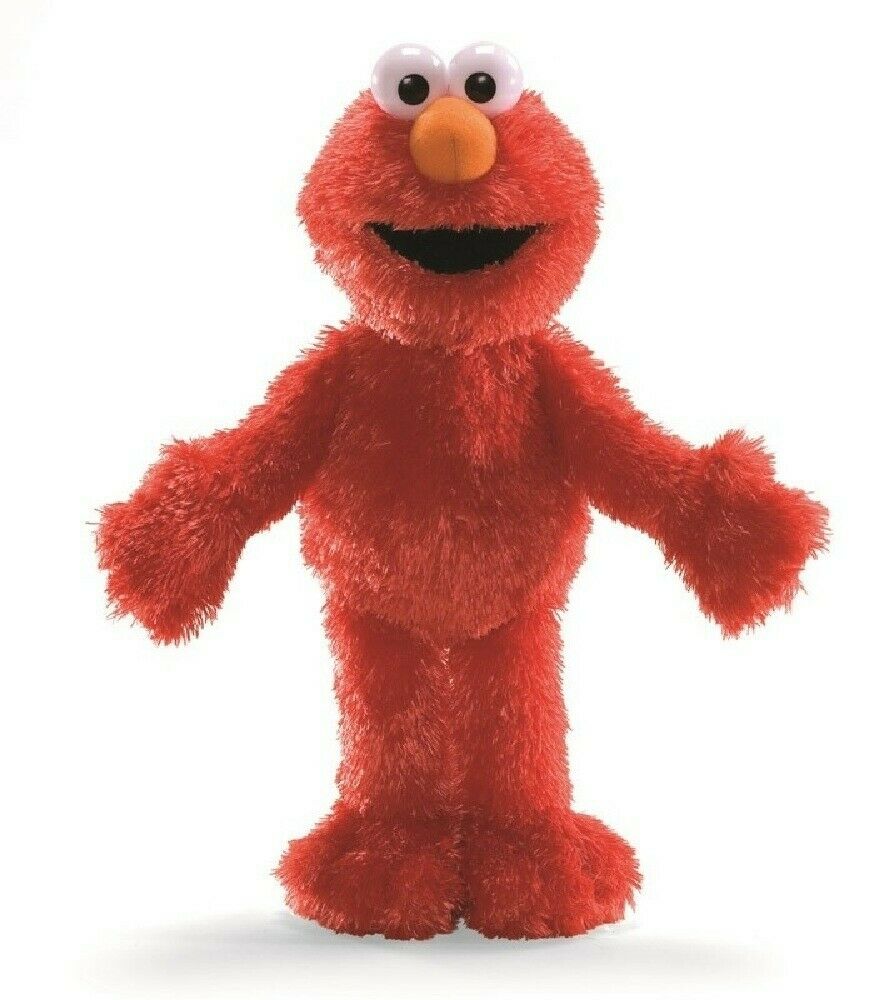 Sesame Street Elmo Was $34.95 Now $27.96
This adorable 30cm Elmo plush is ready for fun. Buy here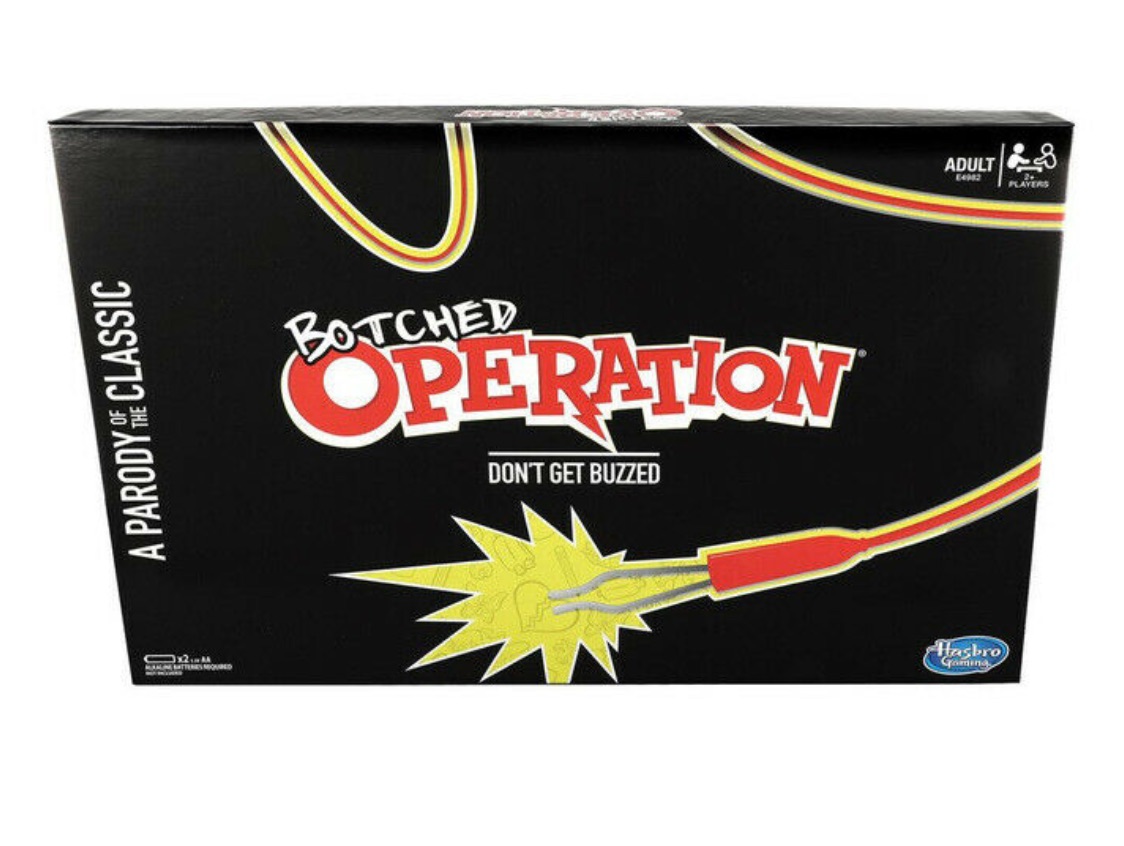 Board Games Parody : Botched Operation – Don'T Get Buzzed Was 39.99 Now $30
It's an adult party version of the classic Operation board game! There's a laughing gas leak in the operating room and the doctors are feeling a littlebuzzed. Can you make Cavity Sam better before time is up? In the Botched Operation board game, you get to be the doctor and use the tweezers to remove the silly ailments from Cavity Sam, but you've got to do it while performing the stunt shown on the Challenge card. The card you pick might say to remove parts without using your thumbs, or while getting tickled. If the tweezers touch the sides of the openings, the buzzer goes off and you have to move on to the next ailment. Try to get as many parts as you can before the timer runs out, without getting buzzed. Suitable for 12+ years. Buy here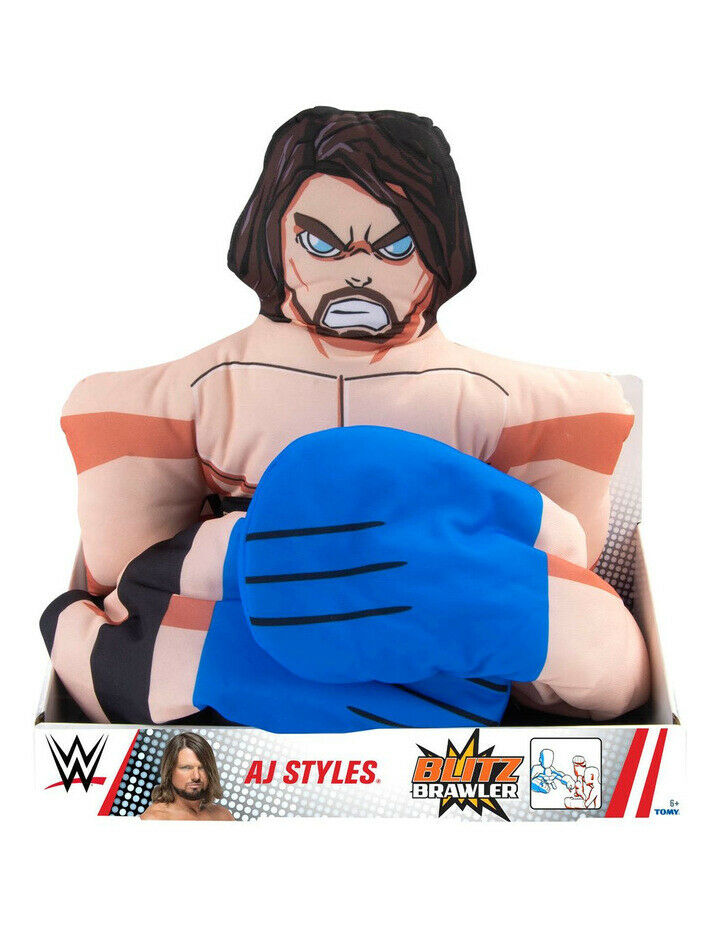 World Wrestling Entertainment WWE Blitz Brawlers Assortment Was $39.99 Now $20
Battle for the WWE Championship with your favourite superstars AJ styles or John Cena! WWE Blitz brawlers let you take control by putting your hands inside the Superstar character themed life-size gloves. Try to grab your opponent's Championship belt while protecting your own! Be first to capture your opponents belt and claim the win! Buy here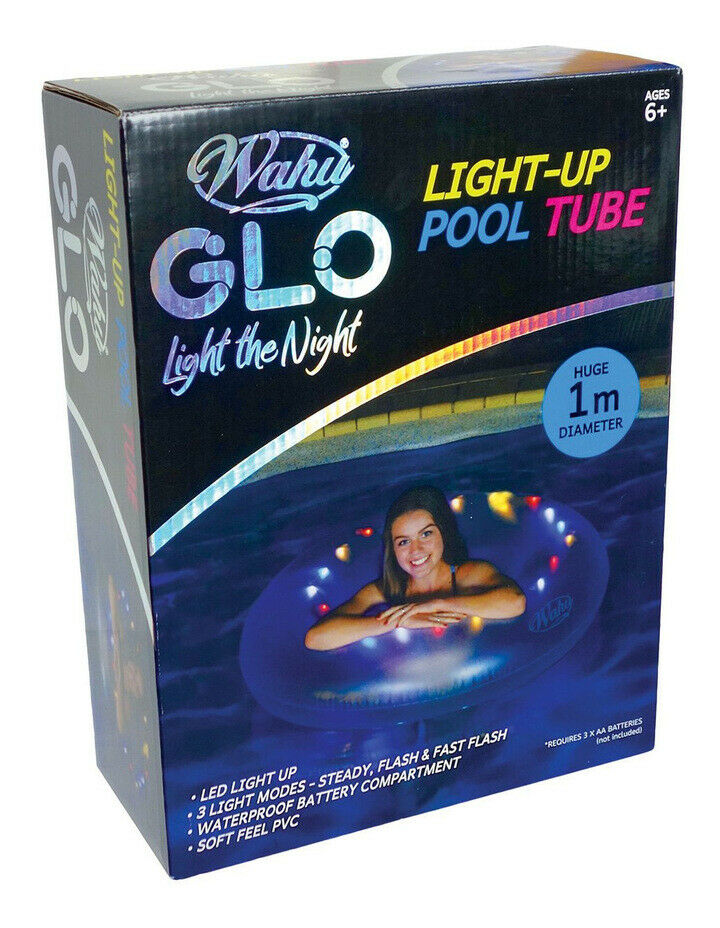 Wahu Glo – Pool Tube Was $29.99 Now $23.99
"Light the Night" and enjoy time in the pool, at the beach, lake or river with this awesome 100 cm inflatable tube! This unique float glows brightly and illuminates with large multi-coloured LED lights. Completely waterproof the LEDs are easy mounted inside the tube along with the standard batter casing. Requires 3x AA batteries (not included). Buy here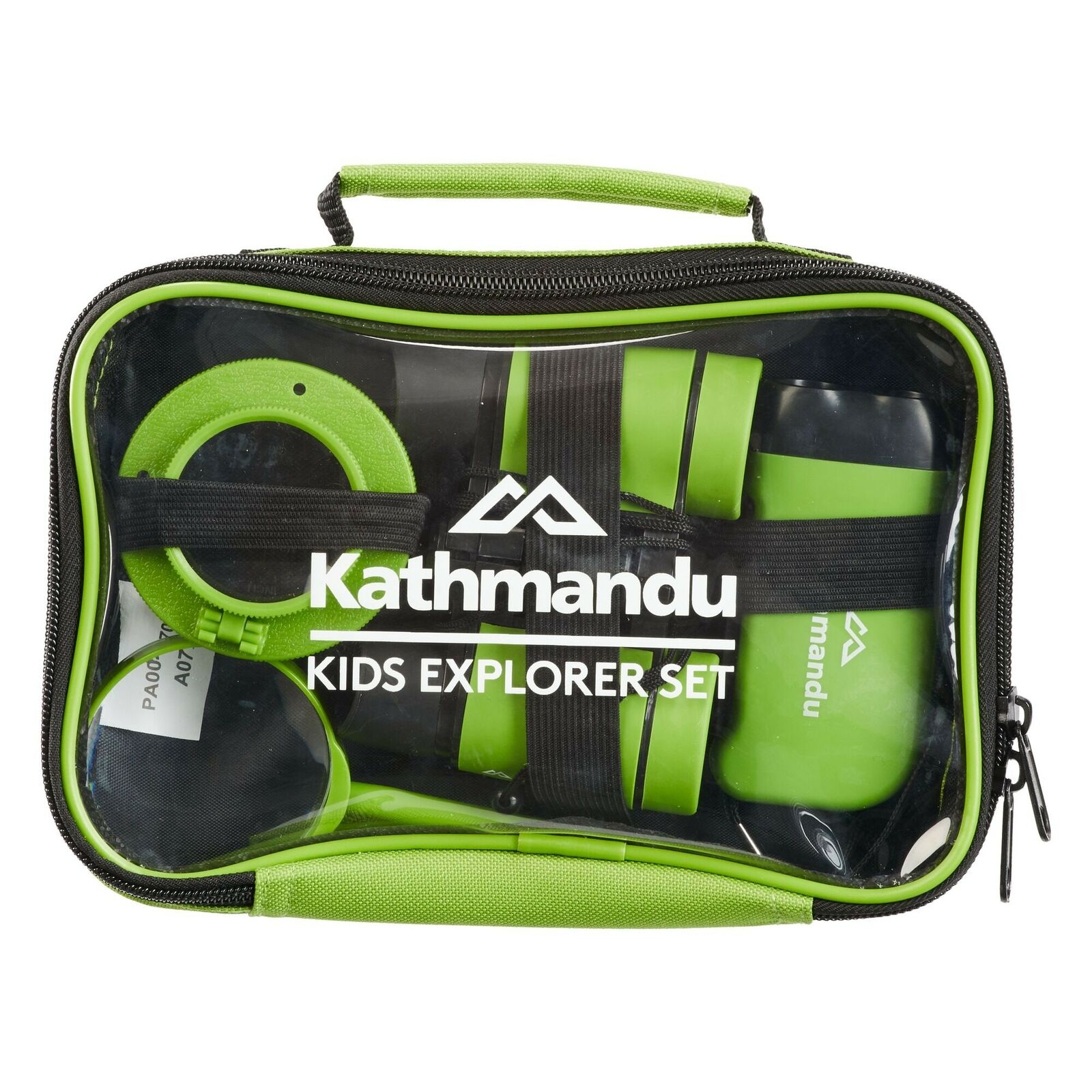 Kathmandu Kids Explorer Set v2 Camping Binocular Magnifying Glass Torch Icon Was $49.98 Now $29.99
Encourage your kids to have fun exploring the outdoors with this all-in-one Explorer Set. Containing a pair of binoculars for bird watching, a magnifying glass for viewing beach shells or garden foliage, a wind up torch to light the way and a collapsible container to store small items. Great for the school holidays. Buy here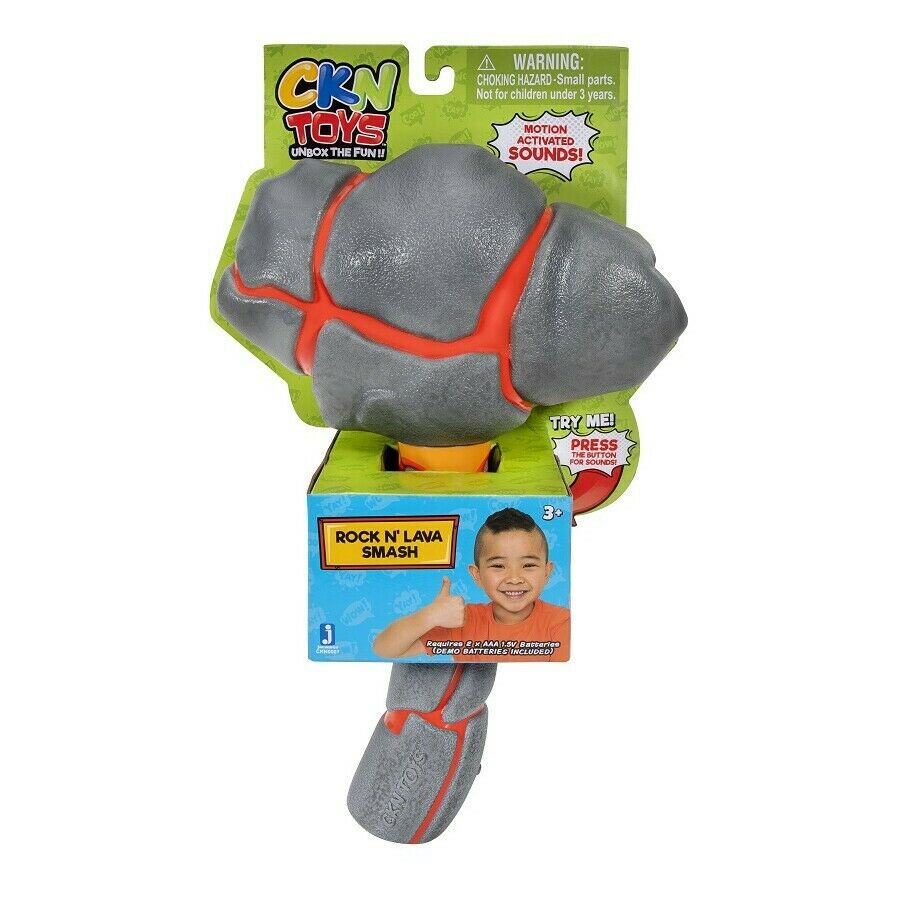 CKN Toys Smash It Smasher With Sounds Was $25 Now $17
Smash it and put those muscles to work with the CKN Smasher with sounds. Your little one will be thrilled! Recommended for kids aged 3 and above. Buy here
Head on over to the eBay Black Friday deals hub now for early access to the top deals on everything from homewares, tech, toys, fashion and more!
Happy shopping!!!!