TikTok Bacon Hack Goes Viral And OMG We Are Drooling!
TikTok Bacon Hack Goes Viral And OMG We Are Drooling!
How did we even live our lives before TikTok? It's taught us so many hacks that we'd need pages to list them all. From putting on a clasped bracelet without help to removing chicken tendons with a fork. But this hack for getting extra crispy bacon in the oven is definitely in our top 5!
Since being posted on TikTok it has caused a frenzy amongst bacon lovers. Mostly because it's so damn easy and secondly…well…because bacon!
Sharing it to the social media platform, @houseofketo showed how she twisted her bacon into straw-like shapes before placing them on to an oven sheet pan.
"Twist your bacon, you'll be able to get so much more bacon on your sheet pan," the TikTok user suggested.
"You can lay it flat after you twist it or you can touch the ends together which will make it kind of swirl around and you'll be able to get even more bacon on your sheet pan."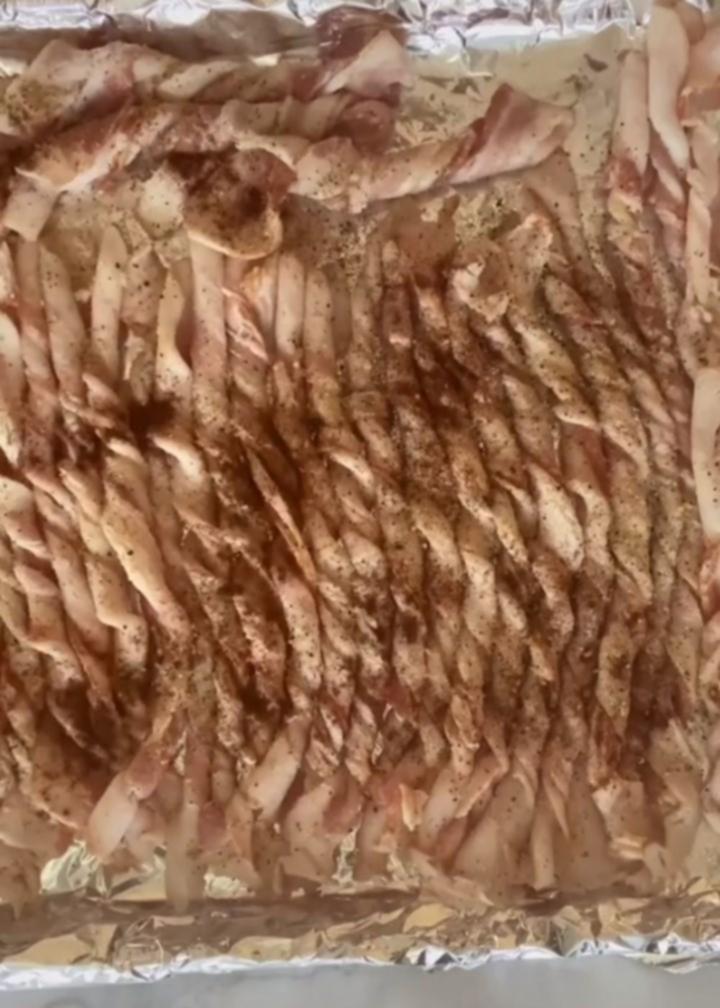 Next @houseofketo says she adds garlic powder and salt and pepper to taste. For the hot spice lovers she also suggests chilli powder and cayenne.
The pan then goes into the oven for around 40 minutes which ensures you will be left with the crunchiest and moorish bacon ever!
Since first sharing the bacon hack, the video has had over 30,000 views with no signs of slowing. In fact, it even has it's own hashtag, #twistedbacon.
Commenters on the video loved how simple and easy the recipe was.
"Yet another simple idea (twirling it to make more fit) I never would have thought of on my own," one TikTok bacon lover wrote.
"Sometimes I wonder how I survived pre TikTok."
Us too sis, us too!!
Images: TikTok @houseofketo