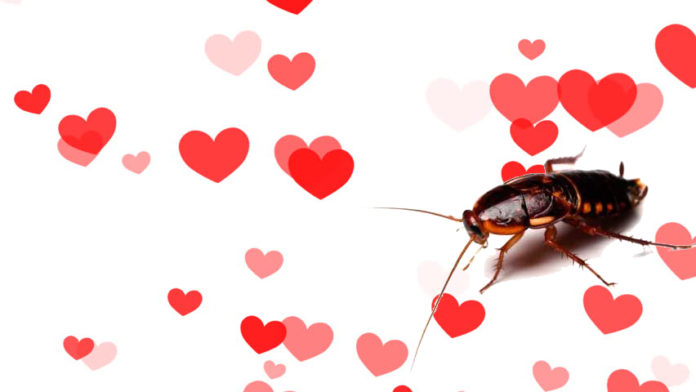 This Zoo Will Name a Cockroach After Your Ex, Then Feed It to a Meerkat on Valentine's Day!
Every so often someone has an idea that is pure genius. Something so clever that the rest of us wonder why this amazing new concept wasn't already a thing. This is one of those times.
A zoo in Texas has initiated an absolutely genius promotion in time for Valentine's Day. They will name a cockroach after your ex, add the bug's new name to their Facebook hall of fame, then feed it to a cute little meerkat streamed live on the meerkat webcam on Valentine's Day.
This is next level stuff, people.
"This is a fun way to get the community involved in our daily enrichment activities," El Paso Zoo event coordinator Sarah Borrego told CBS News. "The meerkats love to get cockroaches as a snack and what better way to celebrate Valentine's Day than by feeding them a cockroach named after your ex!"
Writing on their Facebook page, El Paso Zoo describes their amazing plan:
"What's the perfect Valentine's Day gift? ❤️ Naming a cockroach after your ex, of course! Message us your ex's name and we'll name a cockroach after them! We'll post names (First and last name initial!) starting February 11 here on Facebook! Watch on Facebook Live or on our website's Meerkat webcam on Valentine's Day at 2:15 pm to see them devour these little bugs!"
The zoo calls it "the perfect Valentine's Day gift" and we have to agree with them! Who needs chocolates and flowers when you can have the satisfaction of naming a roach after your ex and having it eaten by a sweet little meerkat as a treat?
Happy Valentine's Day!
Source: Facebook/El Paso Zoo and Tenor