Fascinating Facts We Bet You Never Knew About Trampolines PLUS Your Chance to WIN a Springfree Trampoline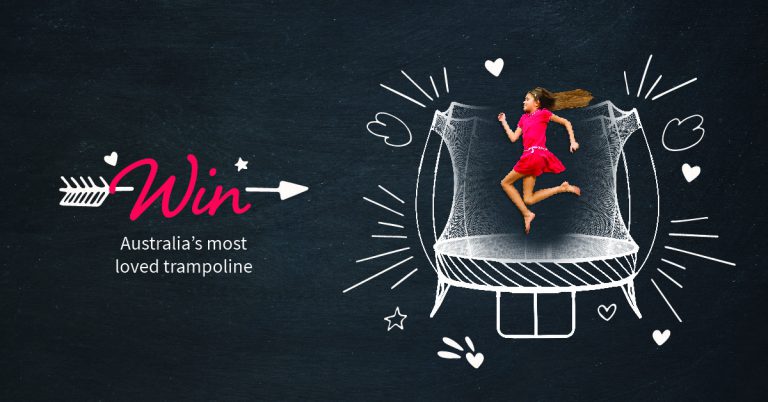 Fascinating Facts We Bet You Never Knew About Trampolines PLUS Your Chance to WIN a Springfree Trampoline
To celebrate our friends at Springfree Trampolines giving our community the chance to win a Springfree Compact Round Trampoline plus delivery Australia wide (valued at $1,279) we've put together a list of 8 fun facts about trampolines we bet you didn't know!
1. The first trampoline was invented and built back in 1936 by George Nissen and Larry Griswald. George Nissen hired a kangaroo named Victoria to jump with him to showcase the trampoline in New York's Central Park in 1960. No, we're not joking!
2. According to NASA the trampoline is better for you than jogging. In fact, only 10 minutes on the trampoline burns as many calories as a 30 minute jog. Perfect for tiring out little people!
3. In 2000, George Nissen's dreams came true when the trampoline was officially recognised as an Olympic sport for the first time, at the Sydney Olympics. Nissen and his daughter Dian (International Ambassador for Trampolines and former world champion in her own right) attended the event in Sydney.
4. The Guinness World Record for the highest bounce by a team ever on a trampoline went to brothers Sean, Eric and TJ Kennedy in New York in 2014. They managed to reach 22 feet, 1 inch!
5. The World Record for the most people on a trampoline at the same time was set by members of the Geylong Serai Community Sports Club in Singapore in 2017. 376 people participated, but unfortunately one person was disqualified for pausing to take a selfie, so the record sits at 375. We bet they were popular!
6. In 2017, Lucas Laurent set the record for the most backflips on a trampoline in 1 minute – 49. That's almost one flip per second. We're feeling dizzy just thinking about it!
7. In 2003, Canadian Cameron Fraser set the record for most backflips on a trampoline, on a 3ft tall unicycle. Okay, it was only 2, but still…that's pretty impressive!
8. Bill Gate's $63 million mansion has an entire trampoline room as part of the homes exercise facilities, with 20ft ceilings! Why should kids have all the fun, right?
A Springfree Trampoline is the world's safest, highest quality and longest lasting trampoline supported by a full 10 year warranty.
For your family's chance to WIN a Springfree Compact Round Trampoline click here and complete your details. Good luck!