19 Fabulous Prizes to be Won in the Mums Lounge 3rd Birthday Bonanza!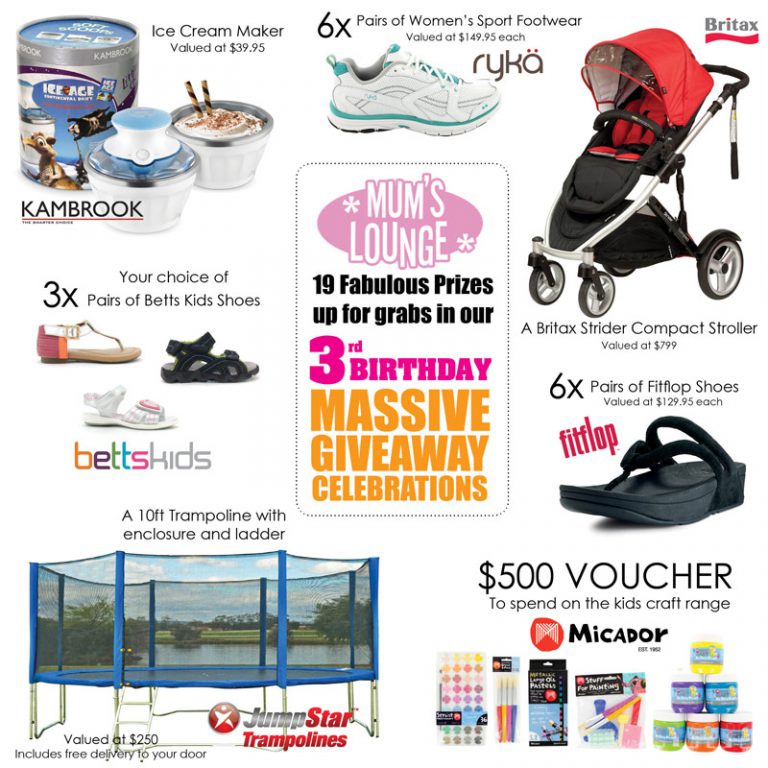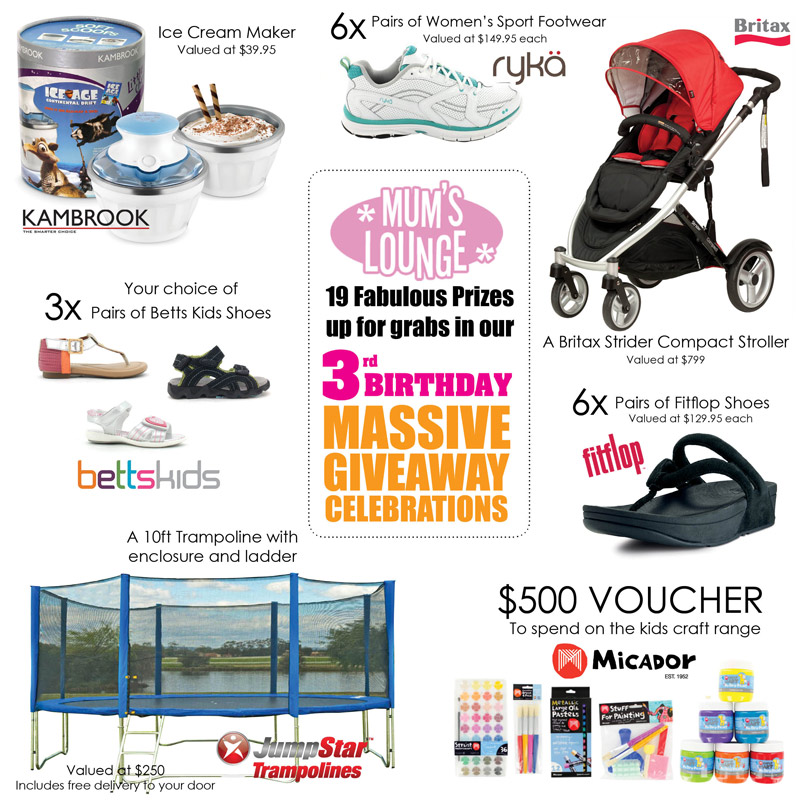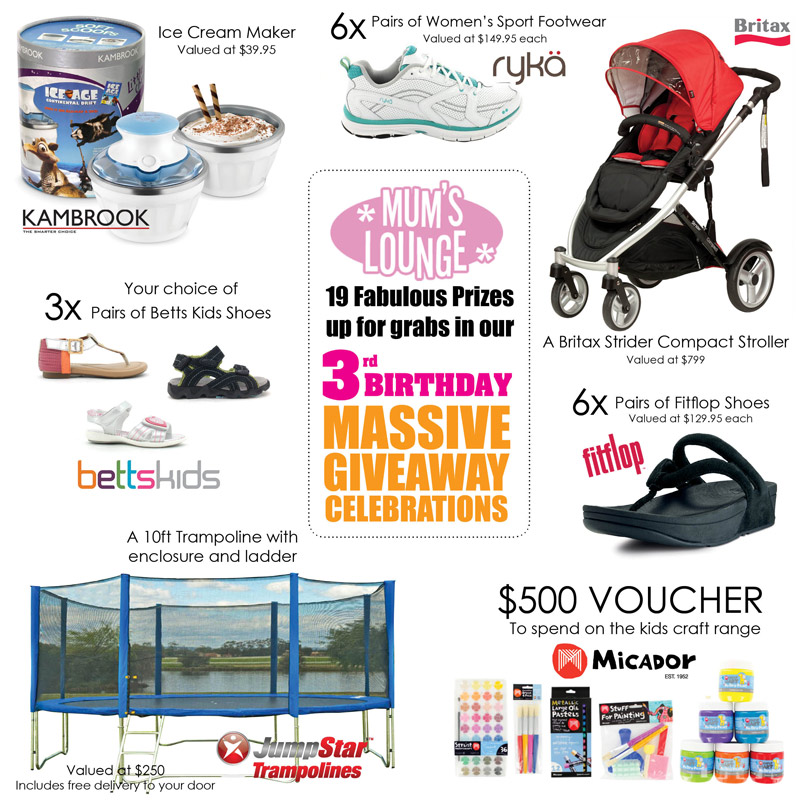 We are celebrating our 3rd birthday at Mums Lounge with some amazing prizes up for grabs!
(And as if that wasn't enough – don't forget to pop over to our giveaway to win 1 of 5 $100 Myers gift cards after you've finished your entry here!)
Good luck…and happy birthday to us!