Top Travel Money Tips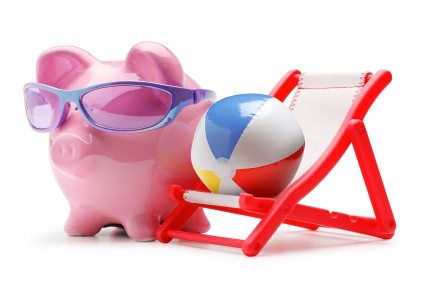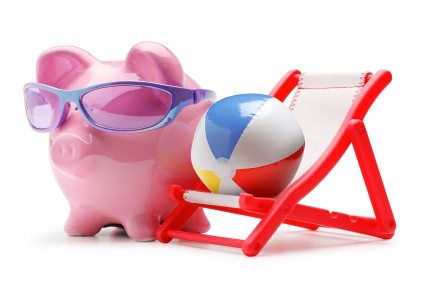 With holiday season upon us, Australians are heading overseas in droves to enjoy the European summer.
But the recent tumble in the Australian dollar is bad news for many families. Foreign travel is already such an expensive exercise that it's more important than ever to avoid getting stung by exchange rate rip-offs, costly credit cards and other holiday money traps that can eat into your budget.
The key to avoiding these pitfalls is preparation. Take some time to set things up the right way before you go and you'll not only make your holiday dollar go further, but avoid any nasty shocks after you return.
Travel insurance
It's one area where you really don't want to scrimp, but that doesn't mean you shouldn't shop around. There's a huge difference between the price of travel insurance sold by travel agents and airlines and insurance sold by insurance companies. Comparison websites can match your family's travel insurance needs with multiple insurance companies, making sure you get the best policy at the best price.
Plastic fantastic
You plan what's going in your suitcase, and you should also plan what you're packing in your wallet. There are four cards that can be used overseas: credit cards, prepaid travel cards, debit cards and your everyday ATM cards. Before you go, find out which of your cards has the lowest international transaction fees and best exchange rate, or consider one of these two options:
Travel-specific credit cards If you're someone who travels overseas frequently, it's worth considering taking out a credit card that's designed to be used overseas. There are some really fantastic travel credit cards out there that can really cut the cost of travelling. Look out for ones with good exchange rates and low or no fees. Both the 28 Degrees and the Citibank Plus cards have no overseas transaction fees, and the 28 Degrees card has no currency conversion fees and a generally competitive exchange rate.
Prepaid travel cards If you don't fancy being greeted by a credit card bill upon your return, a prepaid credit card is great, as you can only spend the money that is on the card. Some cards allow you to put multiple currencies on – useful if you're travelling to more than one destination. They also let you lock in the exchange rate before you go, so you're not subject to exchange rate fluctuations. But not all are created equal – compare purchase and ATM fees, exchange rates, and the cost of topping up the card. Some have no reload fees, like OzForex's Travel Money Card.
Cold hard cash
If you prefer to deal in cash, it's best to pull out larger sums to reduce fees (but watch your wallet!). Charges for overseas withdrawals are pretty nasty. You don't want to be making too many of those or you're going to know about it!
Dynamic currency conversion
You've been savvy with your spending, you're on your way home, and you're indulging in that spot of duty free shopping when you're asked, "Would you like to pay in Hong Kong dollars or Australian dollars?" Which should you choose? It's tempting to opt for Australian dollars, thinking it will make life easier. But the exchange rate when they do this will in most cases be terrible, and you'll end up paying more than if you'd just accepted paying in the local currency. If you're ever offered the choice of dynamic currency conversion, just say no and pay in the local currency. Avoid the rip off exchange rates.
Follow these basic tips before you go and you should be able to worry less about fees and charges, and instead focus more on which good things you're going to spend your money on!
Kirsty Lamont is a director of Mozo.com.au which helps Australians compare credit cards, home loans, insurance and other financial products. Kirsty was one of the launch team for Virgin Money when it started in Australia in 2003, and also held a senior role at BankWest before joining Mozo in 2007. A consumer finance expert, she has access to Mozo's up-to-the-minute data about different financial products on offer.