Marks & Spencer Want Your Help to Design Their Capsule Babywear Collection Exclusively for the Australian Summer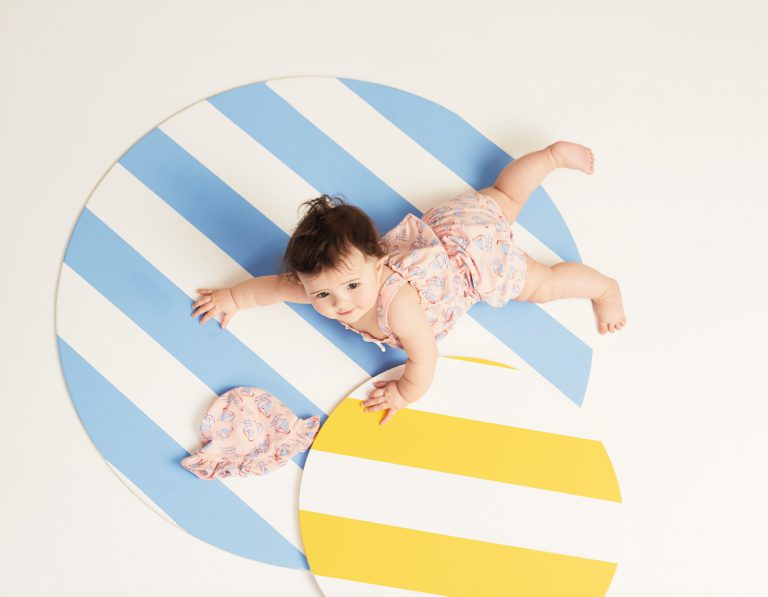 Marks & Spencer Want Your Help to Design Their Capsule Babywear Collection Exclusively for the Australian Summer
By the time my first child made his way into the world I had amassed a pretty sizeable collection of insanely cute itty-bitty outfits for him to wear. I was almost incapable of walking (or waddling) past a babywear shop without popping in for a look and walking back out with something I simply couldn't resist.
Unfortunately, it didn't take me long to realise that half of my purchases were a complete waste of money. Sure a teeny tiny person in a teeny tiny shirt and pair of jeans looks ridiculously cute, but if you've ever tried to sleep in a pair of jeans you'll know they aren't the most comfortable sleepwear, and let's face it, babies sleep a lot! And buttons…seriously! Why did I not look at clothes with those unbelievably small buttons and not foresee what a nightmare they would be? When you are going through a period in your life when you are getting way less sleep than you are used to, and struggling to find 10 minutes for yourself to shower, you don't want to spend what amounts to approximately 30 minutes of each day wrestling with buttons. (Okay, that may be a slight exaggeration but you know what I'm saying, right?) Multiple nappy changing and baths means a sizable portion of the day is spent undressing and dressing your baby. Ain't nobody got time for buttons!
Needless to say, by the time baby's number 2 and 3 came along my babywear choices were vastly different! Give me comfortable and functional! Give me clothing that makes my life easier. Give me clothing I can get my baby in and out of 8 times a day with ease! Oh, and make it cute too please!
Of course, the climate here in Australia has a huge impact on the kinds of clothing we choose for our little people. The summer months can get extremely hot and dressing them in comfortable, cool clothing is essential. Soft, breathable fabrics are a must for their sensitive skin to avoid discomfort and overheating. But besides that, what else do you look for in summer babywear? Or what would you like to see that you can't find already?
M&S are designing a capsule babywear collection exclusively for the Australian Summer and looking for Australian mums' input on what innovations they want to see in babywear to suit the Australian climate
It's embarrassing to admit how naïve I was pre-baby. But in my defence, like a lot of consumers, I figured that if they sold it for babies then it was suitable for babies! But, as I learned the hard way, not all babywear designers factor in comfort and functionality it seems!
But, get excited! The iconic UK store Marks & Spencer London are developing a capsule babywear collection designed exclusively for Australia and they want your input! This is an opportunity exclusively for Mums Lounge readers! Tell them exactly what innovations you would like to see in babywear to suit the Australian Summer. The most innovative idea (judged by the Marks & Spencer design team) will win a years supply of kidswear ($200 a month for 12 months) and 10 runners up will receive a $200 voucher to shop marksandspencer.com.au. The best part is all ideas will be reviewed by the design team and will be taken into consideration when they design the capsule collection that will be launched in January 2017. This is your chance to have a say in the Summer babywear available for your bub this Summer and you needn't have a small baby to enter! Share your experiences and suggestions regardless of how old your children are.
To enter the Marks & Spencer Babywear Capsule Collection giveaway and have your say on what you look for or would like to see in babywear click here and complete the short survey!
Good luck!