Pssst! Here's How to Snap Up Secret Investment Properties Before Anyone Else!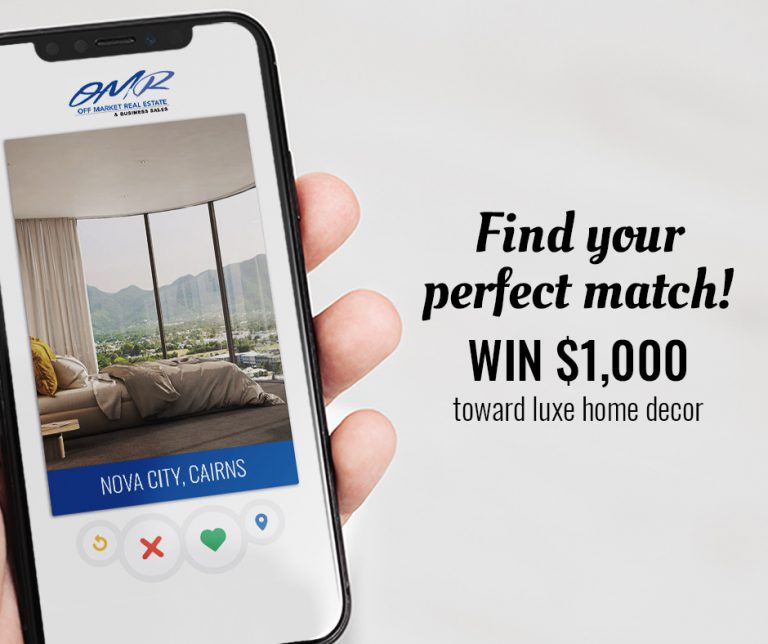 Pssst! Here's How to Snap Up Secret Investment Properties Before Anyone Else!
PLUS enter in 20 secs HERE to win $1,000 towards luxe furniture
Unbeknownst to many Aussies looking to purchase a new home or an investment property, there is a secret collection of properties just waiting to be snapped up that aren't advertised publicly. It's known as 'off-market' real estate, and it's a trend that is gathering momentum. The advantage for sellers is the opportunity to sell without the need for a big advertising budget, and buyers can enjoy a less stressful transaction and less competition from other potential buyers.
So, if they aren't advertised, how are you supposed to find them?
Well, it's very much a case of knowing where to look!
Off Market Real Estate(OMR) are off-market specialists covering the Gold Coast, Brisbane, Sunshine Coast, right up to Far North Queensland, including all surrounding areas. It is completely FREE to sign up to Off Market Estate and doing so gives you exclusive access to off-market property listings not advertised anywhere else! Of course, the perks of this are obvious. Viewing private listings before everyone else means that you also get first dibs on the best properties!
OMR also give you exclusive offers you can't get anywhere else. For example, for house and land packages starting from just $349,000 for a 3-4 bedroom, you get a bunch of bonus perks like a:
$10,000 Helloworld Holiday Vouchers to Destinations World-wide
$10,000 Full-Turn Key Furniture Package
Plus, only a 5% Deposit to Secure your Investment
For those looking to buy an investment property, you can't go past the stunning Nova City Apartments that Off-Market Real Estate currently have available. These brand new, world-class one bedroom apartments start from just $459,000 and, exclusively through OMR, include:
FREE $30,000 Turn Key Custom Design Furniture
5 Year Rental Guaranteed
5% PA Investment Return Guaranteed
2 Return Flights to Cairns from your Capital City
5% Deposit Secures Your Investment
Please note: Whilst you will see a small number of properties shown on the Off Market Real Estate website, you will need to join to see the full SECRET listings!
Plus, for a limited time you can WIN $1000 Towards Luxe Furniture
For your chance to win a $1000 towards luxe furniture simply click here and complete the entry form. Entry takes just 20 seconds! Good luck!