Mum Shocked To Learn Son's Lunchbox Was Considered Unhealthy By Teacher!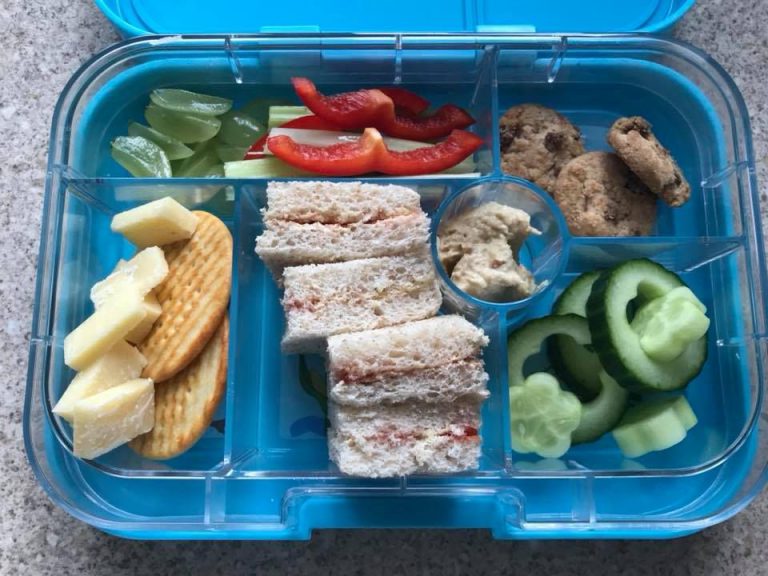 Mum Shocked To Learn Son's Lunchbox Was Considered Unhealthy By Teacher!
A mum has shared a photo of her son's lunchbox on Facebook after his teacher said one of the items was too unhealthy to eat.
A shocked Laura Lee, from Stafford UK, says she thought her two year old's lunchbox looked like a "pretty balanced" lunch. The teacher didn't share her sentiments and sent back the cookies to the furious mum.
Laura Lee uploaded the pic to her Facebook page and asked friends to try and spot what was wrong with the lunchbox.
"I sent my 2.5-year-old son to school with this and the cookies got sent home because they're unhealthy – there were 3 MINI Cookies," she said. "I thought it was pretty balanced – evidently not."
Most parents sided with the mum and even commended her for putting in so much time and effort to ensure the lunch looked appetising and fun to eat. Especially for a two year old!
"Looks like you took time and effort to his lunch 'fun' and appealing," one person replied. "Absolute rubbish that he wasn't allowed to get those small cookies. Everything in moderation surely."
"What an absolute joke! Awesome looking lunch," said another.
Some mums even shared their lunch-shaming experiences from their own school.
"That looks great and well balanced, my son's drink got sent home because it was fizzy, it was sparkling water," said one mum.
Seriously?! This mother deserves a trophy in my eyes. Can you see that not only did she make flowers out of the cucumbers she also cut up the grapes so her son doesn't choke! It's not like she sent Macca's to school! This is a mum who has her shit together and is clearly very au fait with what a balanced lunch looks like. Just give the kid his mini cookies and be done with it Mrs. Dobson!
When I was at school I used to covet my friend Molly's lunchbox cause her mum gave her fairy bread for lunch. Plus for snack she would get fairy floss in a bag as well as scones with jam! No bloody fruit or flower shaped cucumber in sight. Not only did our teachers not say anything about our lunches but they used to help themselves to our Burger Rings at playtime. I'm all for healthy eating and balanced lunches (especially in the face of the rising obesity epidemic) but let's not take away all the fun for our kids!
Images: Facebook/Laura Lee