The Secret to Getting THE BEST Home Loan Interest Rate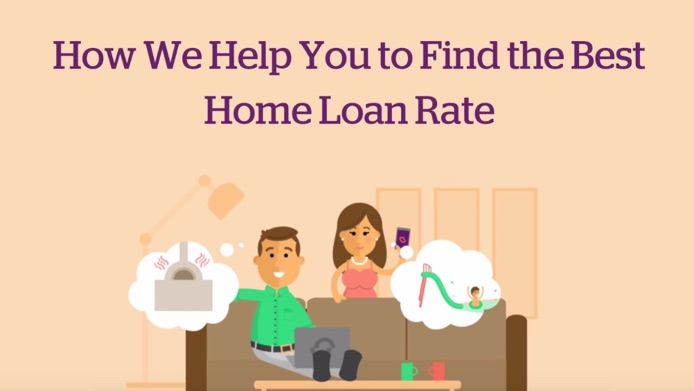 The Secret to Getting THE BEST Home Loan Interest Rate
Anyone who has ever bought a home will know that finding the best mortgage rate can be a tricky business. Not only is it difficult to know where to start, you also have to navigate all of the features different banks offer including special offers, packages, special pricing, honeymoon rates, new fees and break costs. No wonder most of us get so confused we often turn to accountants and mortgage brokers for advice.
Thanks to Joust, there is now a much simpler option. Providing you have good credit rating, stable employment and reasonable equity in your home you should be able to get the best home loan rate.
All you need is 3 minutes to set up the process of getting a better home loan interest rate, and you can do it from your phone, tablet or home computer without even leaving the house. Just enter your details and watch lenders bid 'live' with their best home loan interest rates.
How it Works
To get started you'll need to enter some key information whether you are looking for a new home loan or to refinance your existing home loan, the desired loan amount and repayment period of the loan, whether you want a variable or fixed rate with or without an offset account, and personal details such as your name, current address, employment and driver license.  This information is used to obtain a VEDA credit score band, making sure that you are a good match for the lenders and giving them confidence to compete hard and deliver you their best home loan rates.
Next you set the timeframe of your Joust ranging from 1 – 3 business days. During the Joust period lenders will bid with their best home loan rates, so all you have to do then is sit back and wait for the bids to come in. You can choose to receive instant alerts as new bids come in either by email or SMS, or you can check your leaderboard by going to the website where you'll be able to watch in real time as lenders aim to out-do each other for your business.
If a lender has submitted a bid that you want to take up, you can stop an active joust at any time and accept it. Alternatively, once your joust has finished you have up to 24 hours to review all of the bids on your leaderboard and declare a winner. There is absolutely no pressure to accept the best home loan offer though. Using Joust is completely obligation free. If you do go ahead and accept an offer Joust will pass on your personal information to only the bank you have chosen, who will then get in touch with you directly to finalise your loan application.
And that's it! You've managed to cut out the middleman and secure yourself a much better home loan rate than you'd be able to find ordinarily. That's because the lenders won't have to pay trail commission to a mortgage broker, meaning that they can pass the saving on to you instead and offer you a very competitive rate. It's a win-win!
Win $1000 Towards Your Mortgage
 Joust are giving you the opportunity to win $1000 towards your mortgage, and entry is as easy as telling us what you like most about Joust.  They've even given you multiple choices, so it's as easy as clicking a button!
You can complete the entry form here! Good luck and happy jousting!