WIN 1 of 3 LeapFrog Prize Packs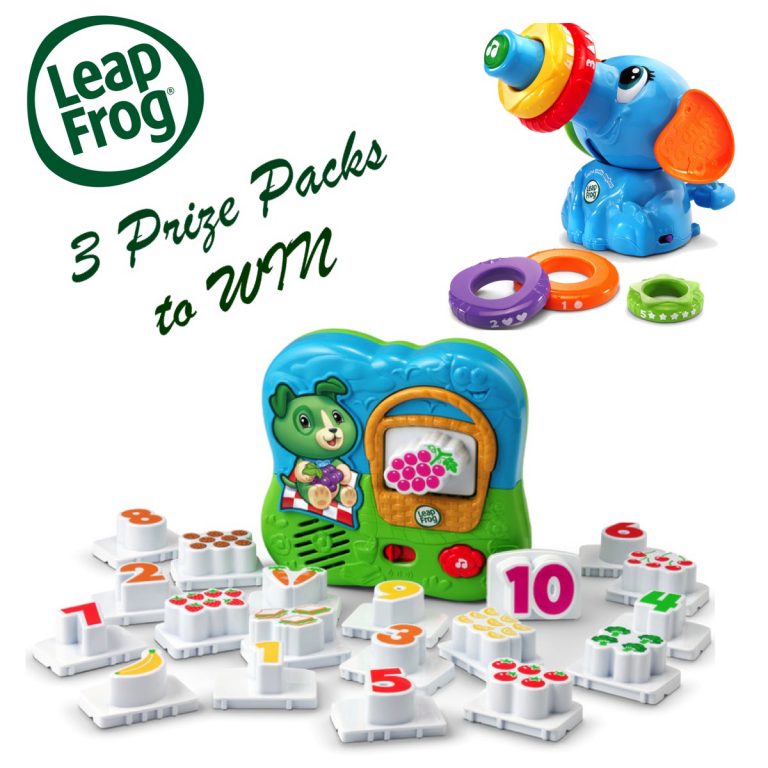 WIN 1 of 3 LeapFrog Prize Packs
Little Ones Develop in Leaps & Bounds with LeapFrog 
LeapFrog toys are all about on-the-go learning fun!
Stacking is tons of fun with the Stack & Tumble Elephant. Stack the five brightly coloured, textured rings on the elephant's trunk to help build fine motor skills. As each ring is placed on the trunk, the Elephant will introduce colours, numbers and shapes. Or press the music button on the elephant's trunk to hear playful songs. Or push down on his tail and watch him sneeze, sending the rings tumbling off his trunk. Then play again!
Little ones can get an early start on numbers and counting with interactive tiles that talk, teach and sing. Fridge Numbers helps teach numbers one to 10 through matching play and fun songs and phrases. Help Scout pack a picnic lunch, one yummy and nutritious food at a time!  Place a number tile in Scout's picnic basket to hear the number and count along with Scout.  Place the matching food tile in Scout's picnic basket to hear about numbers.  The colourful tile reader and magnetic tiles stick to your fridge or any magnetic surface.
LeapFrog toys are available from Big W, Toys R Us and independent toy stores.
For further information on LeapFrog and its products, visit www.leapfrog.com.au, or check out the LeapFrog news on Facebook LeapFrogAustralia and Instagram Leapfrogofficial.
Thanks to our friends at LeapFrog www.leapfrog.com.au we have 3 x LeapFrog Prize Packs to GIVEAWAY to 3 of our lucky readers, each containing an adorable Stack & Tumble Elephant and a fantastic Fridge Numbers game. If you know a little someone that would love these, simply enter below and good luck x