Win 3 Month Netflix Subscription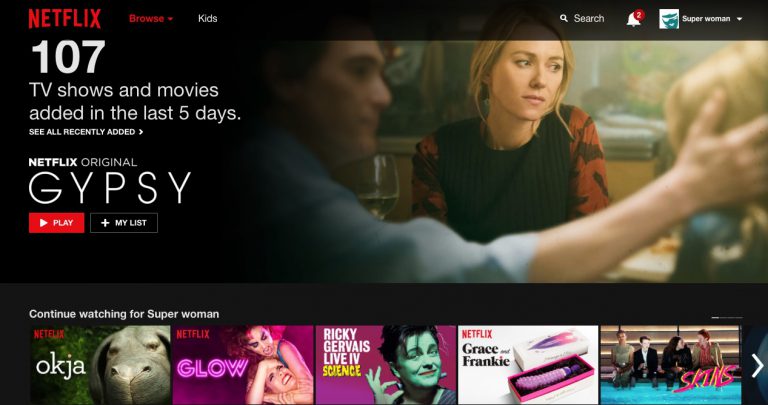 Win 3 Month Netflix Subscription
It's so cold outside!
Whilst I'm not a big fan of cold, wet or windy weather, I have to admit, there is something so very comforting about being snuggled up inside in the warm as the rain beats against the windows.
Let's face it, nobody wants to cuddle up on the couch together in the Summer, do they? It's just too warm and sticky! But winters are made for snuggling up together, with a warm mug of chocolate (or a nice BIG glass of red) binge-watching your latest Netflix obsession.
If you are yet to jump on the Netflix bandwagon you'll be pleased to hear that we are giving away a 3 month subscription. So you'll be able to watch your favourite TV shows, and movies at home, on your tablet, or on your phone on the go. No more annoying TV ads.  No more waiting a whole week to find out what is going to happen next.
Netflix is also able to learn what types of shows and movies you like and make suggestions based on them – helping you find more of the shows you love!
Get ready to get super comfy on that couch!
For your chance to win a Netflix 2 Screen 3 Month Subscription complete the entry form below.  Good luck!
Please note: This is a game of skill. The winner will be chosen for the most creative answer. Check out the Netflix Facebook page for inspiration.
Netflix Giveaway Terms and Conditions
Instructions on how to enter this competition form part of the conditions of entry. By participating, entrants agree to be bound by these conditions.
By entering this Promotion, Entrants agree to abide by these Conditions of Entry. The promoter is

Mums Lounge

(

the "Promoter")

.

This Promotion is not sponsored, endorsed, administered by or associated with Facebook/Instagram.

Entry to the Promotion constitutes acceptance of these conditions. All entry instructions and prize information published by the Promoter form part of these conditions.

The Promotion commences at

12am AEST on Monday 3rd July 2017 and closes at 12am AEST Tuesday 18th July 2017.

Entry is open to Australian and New Zealand residents aged 18 years or older ("Entrant"). Entrants must ensure that their profiles are public so that we are able to contact winners. Employees and their immediate families of the Promoter, related companies of the Promoter and agencies associated with the promotion and their related companies are ineligible to enter.

To enter the Promotion, Entrants must visit the Mums Lounge website, then 'Comment' on the competition image

what they would like to watch on Netflix if they won the voucher

. This must be submitted so that it is received during the Promotion Period (

"

Entry

"

).

Entrants may enter the Promotion as many times as they like during the Promotion Period. Incomplete, indecipherable or inaccurate Entries will be deemed invalid. Entries are deemed to be received at the time of receipt into the Promotion database. The Promoter is not responsible for any delay in, or failure of, transmission which causes an Entry not to be received within the Promotion Period.

No purchase is necessary to enter. Purchasing products will not help your chances of winning.

The Prize is a 3 Month 2S Netflix Subscription Code, value not to exceed AUS $50.  The Code must be redeemed before

1st August 2017

.  The prize does not include any additional costs relating to accessing and using the prize.

Judging will take place on

Tuesday 18th July 2017 at Mums Lounge HQ

. The judge(s) will select one Prize Winner based on the most creative entry. The Winner will be contacted via  Instagram within one day of being judged as the winner. The Winner will be announced in the Mums Lounge newsletter and via email within five days of being judged the winner. Allow up to fourteen days for the delivery of prize.

Acceptance and use of the Prize is subject to any terms and conditions imposed by those involved in providing goods and/or services as part of or in connection with the Prize ("Third Party Terms").  The Winner is responsible for complying with all applicable Third Party Terms, and bears all risk associated with failure to comply with any of them.  The Promoter assumes no liability (and will provide no compensation) as a result of any failure to comply with any Third Party Terms.

This Promotion is a game of skill. Chance plays no part in determining the winners.  13. Entrants confirm that they will not post content which is or may be offensive, defamatory or which does not comply with these terms and conditions or the spirit of the Promotion. Any such posts will be deleted and the Promoter reserves the right to take further steps against any Entrant who posts such material. Entrants agree that they will not do anything which may bring the Promoter or any of its agencies into disrepute.

By entering this Promotion, entrants confirm that their entry is original and that they have not infringed upon the rights of any third party. Entrants indemnify the Promoter against any such claim.

By entering this Promotion you authorise the Promoter to use content from your Entry on

Mums Lounge Facebook page for an unlimited time and without remuneration.

Supplying your valid contact details on request of the Promoter if you are the winner is part of the conditions of entry to this promotion. All contact details entered incorrectly shall be deemed invalid.

By entering this Promotion, Entrants agree to the use of their names, photographs, likeness and Entry for promotional/advertising purposes, and agree to make themselves reasonably available for this purpose on request by the Promoter, free of charge. The copyright subsisting in such materials will be owned by the Promoter, without any claim to compensation from the Entrants.

The Promoter's decision is final and binding and no correspondence will be entered into. The Promoter reserves the right, at any time, to verify the validity of Entries and Entrants and to delete any post or disqualify any Entrant who submits an Entry that is not in accordance with these Conditions of Entry or the spirit of this promotion, including anyone who tampers with the Entry process including the use of any form of automated entry device or software.

The Promoter is not liable for any loss, damage or personal injury suffered or sustained as a result of, in connection with, or arising out of the Promotion or taking the Prize, except for any liability which cannot be excluded by law.

If for any reason the Promotion is not capable of running as planned, including but not limited to fraud or causes beyond the control of the Promoter or anything which corrupts or affects the administration, security, fairness, integrity or proper conduct of the Promotion, the Promoter reserves the right in their sole discretion to cancel, terminate, modify or suspend the Promotion, subject to any directions from a regulatory authority.

By participating in the Promotion, you release Facebook, Instagram, and Netflix from any liability relating to the Promotion.  You understand that you are providing your information to

Mums Lounge

and not to Facebook or Instagram.  

The information Entrants provide will be used by the Promoter for the purpose of conducting this Promotion.  In order to conduct this Promotion, the Promoter needs to collect personal information about each Entrant and may for this purpose, disclose such information to third parties, including but not limited to agents, contractors, service providers, gift suppliers, including Netflix, and regulatory authorities. Participation in the Promotion is conditional on providing this information.

The collection, use and disclosure of personal information in connection with the Promotion is governed by the Privacy Act 1988 (Cth) and the Privacy Act 1993 (NZ) (as applicable). By entering the Promotion, Entrants agree and consent to the Promoter using and disclosing the Entrant's personal information for the purposes of conducting the Promotion, redeeming the Prizes and any other matter connected to or incidental to the Promotion.  Entrants have the right to ask for a copy of any personal information about them that is held by the Promoter, and to ask for it to be corrected if the Entrant believes it is wrong. If you'd like to ask for a copy of your information, or to have it corrected, please contact the Promoter at [email protected]