Win a Teen Dream Musical Prize Pack Including 4 VIP seats to the Final Performance in Adelaide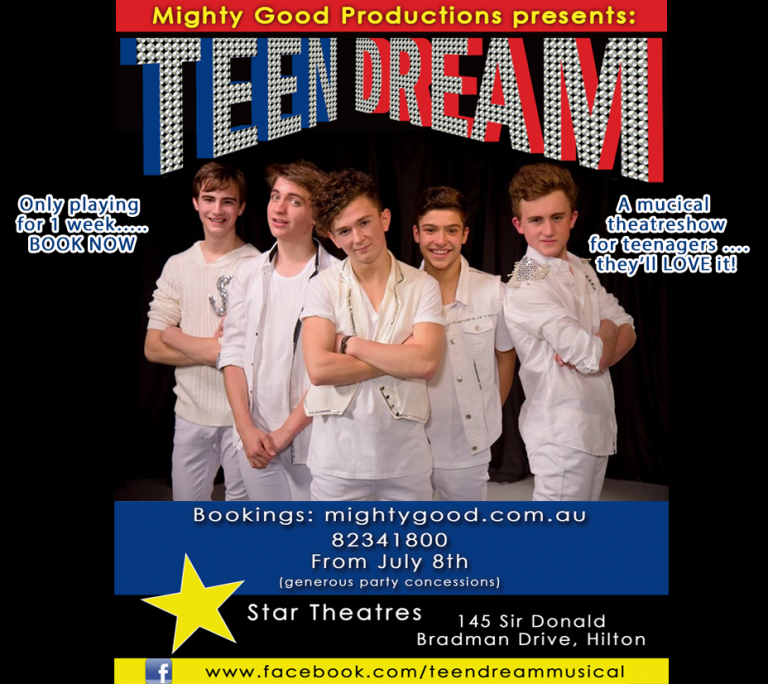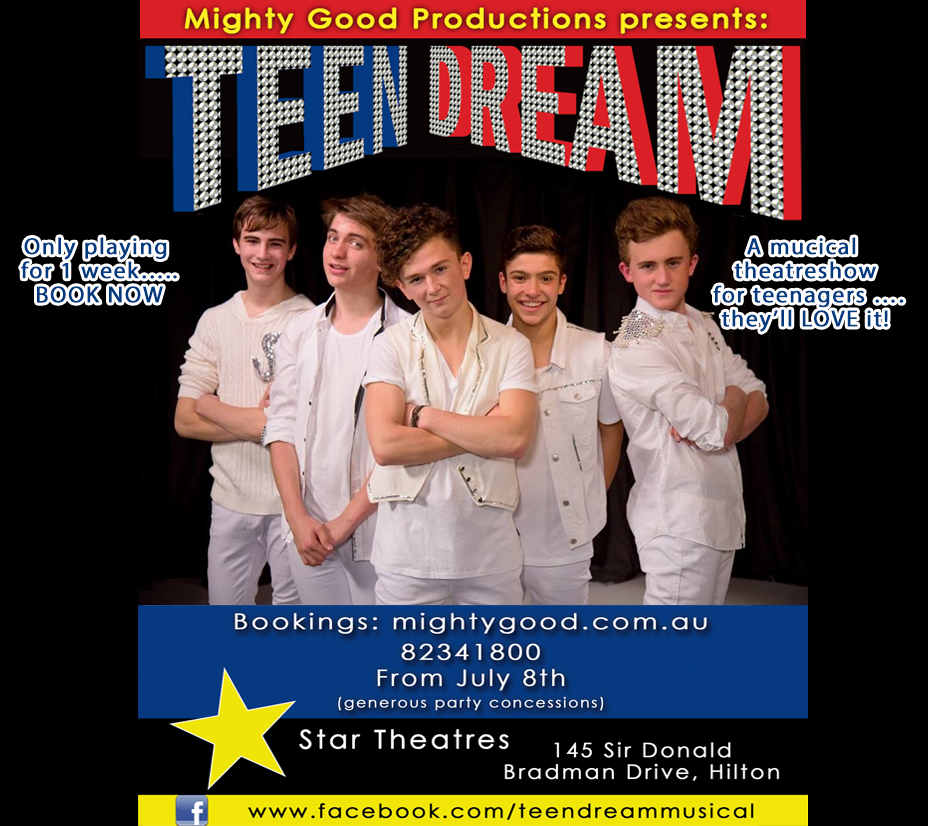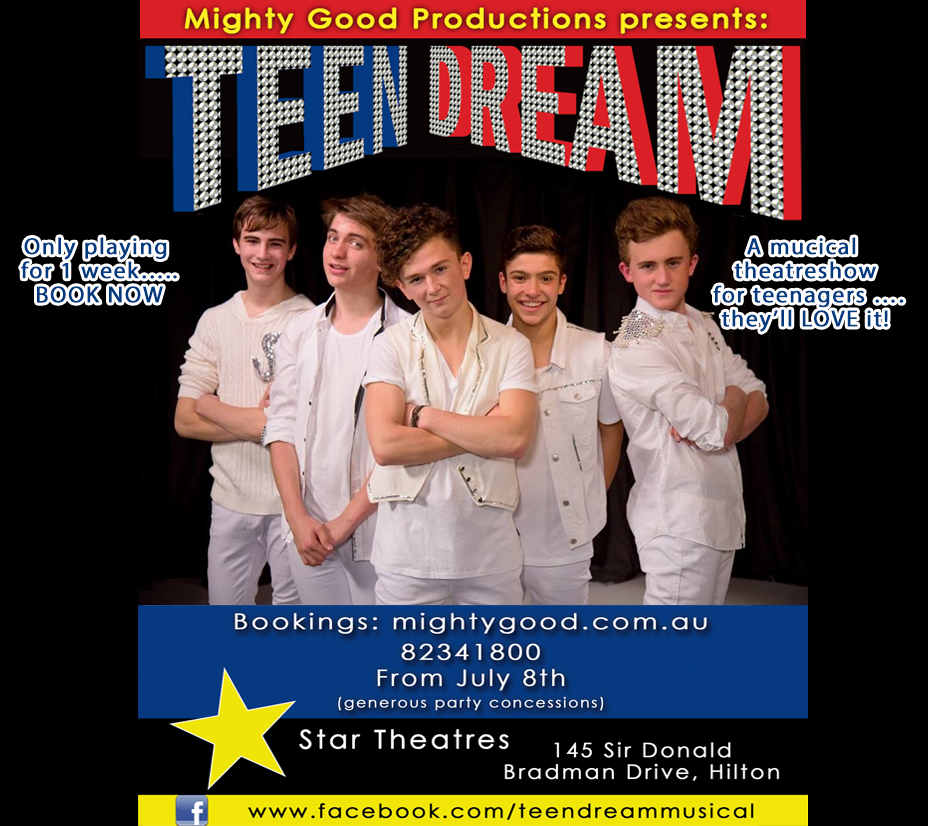 In a world of aspiring young stars and reality TV shows a new live stage musical 'Teen Dream' is about to hit the stage at Star Theatres. The story follows the journey of five 15 year old boys who, through meeting each other busking, decide to form a vocal group. They get 'conned' by phony talent scout, and lose the money they earned to record an EP, have a funny experience in a dance class and become disenchanted with their dream. After feeling sorry for themselves they re-group, find a coach who can legitimately help them to achieve their dreams and audition for a new reality TV show called 'Teen Dream'.
The final outcome of this real life adventure with original and familiar pop songs will be revealed when the show plays a week long season at Star Theatres 145 Sir Donald Bradman Drive Hilton commencing July 8th with various show times to suit every age group.
This is not a show for small children but caters perfectly for 10 – 16 year olds and parents.
Visit Facebook.com/teendreammusical and those attending the performances will be able to download free files of the new songs performed by the group after the show.
Teen Dream stars 5 teenagers, Kyle, Jordan, Ben, Aiden and Sean who are very experienced performers having worked in major productions since childhood. Also appearing playing a multitude of roles are Teresa DeGennaro and Brady Lloyd who will amaze with their diverse of characters.
The show was conceived, written and directed by Malcolm Harslett with music arrangements by David Long, vocal arrangements by Ghita Prey and Choreography from Kelly Wilson. The performance runs for 2 hours including an intermission, has an innovative moving set and interactive media.
The story covers teenage issues of self esteem, stranger danger, perception judgements and the inspiration to follow your dreams.
Teen Dream includes catchy original music and has a warm sense of humour.
"Facebook features in the show the audience are asked to leave their mobile phone on (on silent) for a surprise ending of the show"
Find us on Facebook
The Giveaway
Might Good Productions are giving Mums Lounge readers the opportunity to win a Teen Dream Musical prize pack that money can't buy!
The prize inclludes 4 x VIP seats on the final performance Saturday 12 July at 6pm.
Includes a back stage tour, signed posters and photos with the lead cast.
To enter complete the entry form below. Good luck!
Winner will be drawn on Wednesday 9th July at 12pm AEST.