WIN an Eco Friendly Kick Start to Your Mornings!! – 4 WINNERS to be Chosen.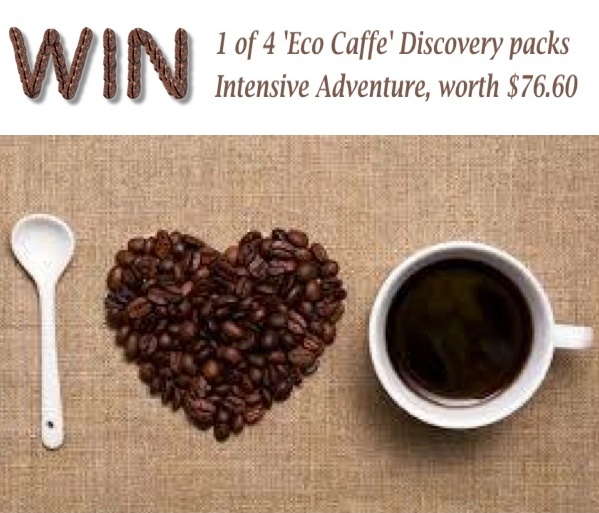 Love your Nespresso coffee machine? Ever had that little pang of eco guilt when you drop that used capsule in your bin?
Introducing the world's only 100% biodegradable espresso coffee capsule from the Ethical Coffee Company – now available for those with Nespresso machines in Australia at www.ecocaffe.com.au
In Australia, we throw away 3 million capsules to landfill every day! So Ethical Coffee Company provides quality espresso in a biodegradable capsule that biodegrades in just 180 days compared to 150 years for aluminium pods and 500 years for the plastic pods.
ecoCaffe Discovery Pack – Intense Adventure – If you enjoy your coffee at the more intense end of the spectrum, this discovery pack is an ideal way for you to sample all of the Ethical Coffee Company strong capsules. Quality espresso, eco-friendly, biodegradable and Nespresso compatible. This pack contains 100 capsules including: 20 x Limited Edition Lamari capsules, 20 x Limited Edition Mandheling capsules, 20 x Ristretto Supreme capsules, 20 x Espresso Supreme capsules, 20 x Arabica Supreme.
4 packs available to be won valued at $76.60 each plus shipping.
Find out more about these great products here: www.ecocaffe.com.au
To enter, simply complete the entry form below.  Good luck!
Eco Caffe Giveaway