Win an i-Vac X10 Handstick Vacuum Cleaner valued at $299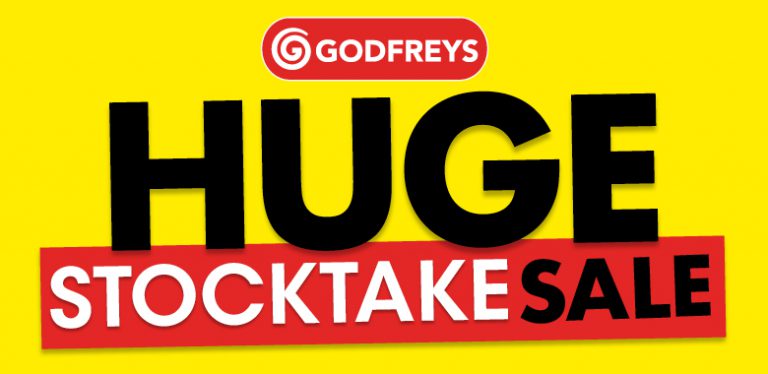 Win an i-Vac X10 Handstick Vacuum Cleaner valued at $299
Sponsored post
If there is one thing that kids are great at, its making a mess, so having a great vacuum at the ready is every mums' must-have item, right? Because without one, our homes would quickly begin to resemble a pigsty, with food crumbs, pet hair, and dirt from shoes piling up at an alarming speed! If your current floor cleaner isn't quite cutting the mustard, now is the perfect time to get down to your nearest Godfreys to take advantage of their Stocktake Sale, running from 22nd December 2017 to the 31st January. 2018.
Not sure what type of vacuum would be best for your needs? Godfreys are experts in floor care and one of their friendly staff members will gladly provide you with advice on the products and services that suit your specific cleaning needs.
Product in the Spotlight – The i-Vac X10 Handstick Vacuum Cleaner
You'll find a huge range of vacuum cleaners in the Godfreys stocktake sale, but this little gem in particular caught our eye! It is perfect for busy mums as it allows you to spot-clean messy areas as you go without a cumbersome cord to drag around…you know, like under the table after the family meal, around the sofa, the staircase or even around the interior of your car. Just store your vacuum in the charging station, and it'll be ready whenever you need it. Best yet, if you pick one of these up between 22nd December and the 5th January, you'll only pay $99. That's a whopping $200 off!
Features
The i-Vac is lightweight, cordless, 2-in-1 handstick ideal for convenient cleaning around the home.
It is designed with an Advanced Cyclonic System to effectively trap dust and debris in the dust bin whilst ensuring vacuuming performance is maintained.
The trapped dust and debris can then be easily and hygienically disposed of.
Swivel floor head with large rubber wheels provides greater manoeuvrability for an easier and effortless cleaning experience.
Suitable for carpet, hard floors, stairs, tiles.
Run time approx. 23 minutes.
Easily converts to a handvac for multi-surface cleaning.
Compact design allows for charging and storage in tight spaces.
Powered by a 21.6v lithium –ion battery for superior run-time and performance
Giveaway
Enter now for your chance to win the i-Vac X10 handstick Vacuum Cleaner valued at $299!