Win a Il Tutto Ellyse Nappy Bag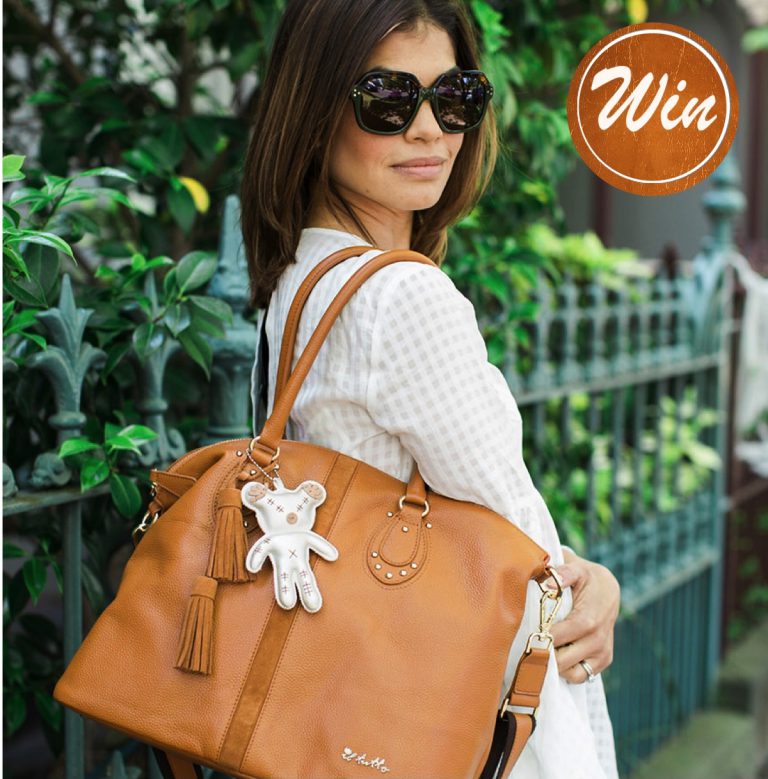 Win a Il Tutto Ellyse Nappy Bag
I have fallen in love all over again and this time it's with a beautiful bag called Ellise.  The simply divine Il Tutto Ellyse nappy bag is an elegant beauty that organises your every Mummy need on the inside while being wrapped in a luxurious leather designer bag on the outside.
The Il Tutto Ellyse nappy bag is everything a mum needs and so much more. It is stylish, elegant and simply beautiful in every way.  The leather is soft and malleable allowing it to hang beautifully over the shoulder or on the back of the stroller. The finish if flawless with subtle seuede detailing down one side and the cutest of newly designed signature monster teddy charms along with a hanging tassel to finish it off.
Nothing on the outside of this bag lets you know it's a nappy bag on the inside; in fact it can easily pass off as a gorgeous handbag, evening bag or even classy enough to pop your laptop in a take to work. While inside, it is a Mums best friend with a place for everything. Inside the signature polka dot lined Ellyse bag there are pockets of all different sizes, so that there is a place for a bottle to be held, a spot for the nappies and wipes, somewhere for a change of clothes, somewhere to keep those precious toys or pacifiers, a pocket for Mums phone, and zipped pockets to tuck away valuables or things that you want to keep handy…for me it's always the keys!
The Il Tutto Ellyse nappy bag comes with all the matching accessories a Mum needs in her bag; a clear plastic zip pocket to stow wet things in, a wipe clean change mat, insulated bottle holder for keeping bottles warm or cold for up to 6 hours.  What is more, the lining of the bag zips out and can be thrown in the wash…. If, like me, your bag is home to all sorts of things, including half eaten biscuits, then this is a feature you will be thrilled to have!
The Il Tuttu Ellyse is the bag that has everything. It is stylish, practical, high quality and extremely versatile. Rest assured this bag will remain with me long after my baby days are done!
Thanks to our friends at Il Tutto  we are very excited to have a beautiful Il Tutto Ellyse nappy bag to GIVE AWAY to one of our lucky readers! Simply enter below and good luck x
ML – il Tutt