Book Review: The Returned by Jason Mott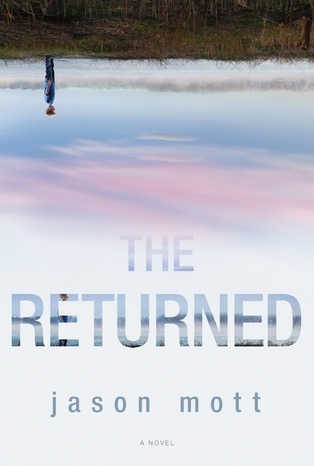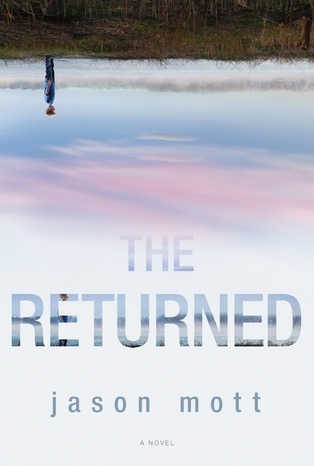 To say that life in the Green household has been hectic lately would be an understatement. There have been a lot of days lately that have been lost. Blurred one into the other. Day care, work, meetings, bills, groceries, gym workouts, and that never ending packet of Tim Tams I requested instead came as a never ending pile of folding.
Never ending. Seriously, how can we wear so many clothes?
So last month when I took a few days off to spend with my baby sister at her baby shower, I was glad I had a book to read with me.
Reading is my saving grace. If I'm feeling lost and overwhelmed, I'll dive into a book and suddenly my world becomes someone else's. My problems seem insignificant compared to the battles that take place between the pages of a good book. Worlds that get turned upside down. Literally. Like in the book I'm currently reading: The Returned.
Crying. I was sitting on the plane coming home from the baby shower next to a couple who had curled up and promptly fallen asleep. The goods trolley was click-clacking past, bottles jostling against each other and money being exchanged for chocolate distractions. And I was in my seat, head bent over my newly opened book with tears running down my face and plopping one after the other onto the white printed page.
And that was just the first chapter.
The Returned is a book about people returning. From the beyond. Not in the horrible zombie like fashion, but as normal, everyday people. Who were once…dead. The story unfolds around an older couple, Harold and Lucille, who's eight year old son mysteriously appears on their doorstep. Returned.
With spare, elegant prose and searing emotional depth, award-winning poet Jason Mott explores timeless questions of faith and morality, love and responsibility. A spellbinding and stunning debut, The Returned is an unforgettable story that marks the arrival of an important new voice in the contemporary fiction.
Mott, who is a 2009 Pushcart Prize nominee, author of two poetry collections and has had his writing published in numerous literary journals, intricately describes the pain Lucille and Harold experience at not only losing their son in the first place but having Jacob returned to them over 50 years later, as if nothing had ever happened to him. Pain that had me sobbing on my journey home to see my children after being away from them for two nights. But it's not just Jacob. It's happening all over the world. How do people deal with that? Is it a miracle or a sign of the end? Mott's writing is extraordinary.
But wait, don't just let me rave about how amazing Mott is. Here….
Entertainment Weekly has listed The Returned as one of the Top Ten Books for Summer in their 'Summer Must List'
The Returned has also been developed into a serialised TV series by Brad Pitt's Plan B Entertainment Company, ABC Studios and Brillstein Entertainment Partners (under the name of Resurrection).


Looking for a really really good book to dive into? This one is highly recommended. And now that life in the Green house is becoming not-so-hectic, I'm diving back in and finishing this amazing read. 

The Returned is available for purchase at www.harlequinbooks.com.au or all good book stores nationally for the RRP $29.99
I'm Daneyl, I'm a blogger, wife, mother and opera singer (but only when I'm in the shower). I'm the most relaxed when I'm being creative, cooking, reading and writing. I love being a stay at Mum and learning how to be a parent to my two gorgeous cherubs. Check out my little blog at www.thestrandsofme.com