How to Create the Perfect Family Game Night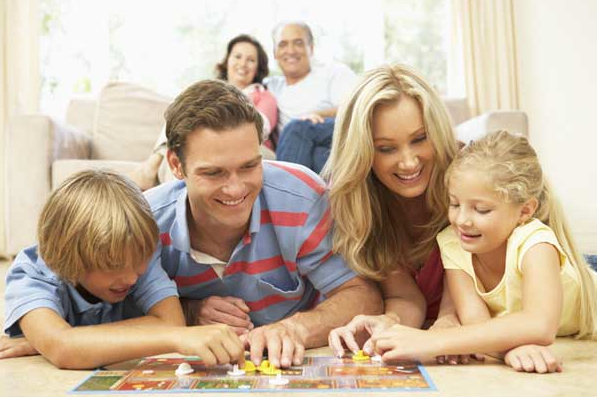 A family game night is the ideal way to bring the whole family together. However, it can be difficult to persuade kids, particularly teenagers, to be enthusiastic about spending time with their parents. Here are some tips for making family game night fun for everyone involved, no matter what their age.
Allow no distractions. The essential ground rule for family game night is that distractions should be minimised. Everyone should agree to turn off their phones and give their full attention to each other. Hide the TV remote and unplug the computers to get your kids to pay attention.
Play a broad range of games. If you have children of varying ages, it can be difficult to get them to agree on what games they want to play. Include some games that appeal to young children, such as Snakes and Ladders, but let the older kids choose their favourite games too. If you're stuck for what games to choose, opt for games that have remained popular for many years, such as Scrabble, Monopoly and Checkers.
Be fair. To avoid younger children getting disheartened, team them up with more experienced players if you're going to play games that they struggle with. Some games, such as Pictionary, are designed to be played in teams. Make sure that the teams are evenly balanced to give everyone a fighting chance at victory.
Let your children invite friends to share in the fun. Family game night doesn't have to be exclusive; your children's friends will bring extra vitality to the occasion. If your space is limited, let your children take turns at bringing a friend.
Borrow games from friends. Many families abandon game night because they get bored of playing the same old games. By swapping games with friends, you will always have something new to play.
Have themed game nights. Fun themes include pirates, animals and monsters. Decorate the room to fit the theme and give a prize for the best costume.
Prepare healthy snacks. Everyone likes to have something to munch while playing a game, but too much sugar will make kids hyperactive and rot their teeth. As an alternative, provide healthy snacks such as grapes, dried fruit and nuts. During summer, you can make natural ice lollies out of fruit juice to keep the whole family cool.
Encourage friendly competition. Make a score chart to record the number of games won by each player. You could even have a prize for the winner. However, make sure children know that gloating won't win them any friends and that it can upset people.
Get active. In the summer, there is no need to keep kids indoors playing board games. Hold games night outdoors and get your kids moving through races and ball games.
Let the kids have a say. Children are much more likely to engage with family activities if they have a say in how they are run. Ask your children what they want family game night to be like and try to work with them to create something that pleases everyone.
Guest post contributed by Sarah Paulsen, for FactoryFast.com.au – An Australian owned and operated online Shopping Mall that supplies almost every product you can think of. Visit FactoryFast for online shopping.