The Old School Toys and Games That'll Keep Your Kids Entertained for Hours!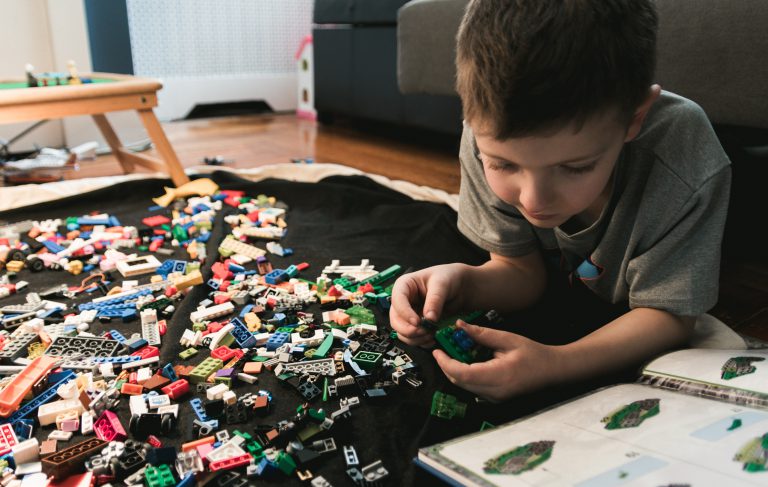 The Old School Toys and Games That'll Keep Your Kids Entertained for Hours!
Don't get us wrong, we'd be just as lost as the next parent without technology, but sometimes it's really nice to pack the devices away and spend some quality family time together…old school style.
We've put together a handy list of all of our favourite toys and games, perfect for taking things back to basics for your next family bonding sesh.
Pop up Pirate $15
This classic game of chance features a large plastic barrel with a fierce pirate inside. Players take turns sliding colourful plastic swords into the slots in the barrel; pick the wrong one and the pirate will pop up, eliminating that player. Reset the pirate and begin play again; the last player remaining is the winner. This game is suitable for two to four players aged 4 to 10 years.
What a great way for kids to play a favourite word game! With Junior Scrabble, kid-sized words and colorful pictures make it fun to match letter tiles to words on the grid. Players collect scoring chips for completing words. When all of the tiles have been placed on the board, the player with the most chips wins! Flip over the game board for an advanced game where players create their own words-so the game grows with the kids!
Pictionary $25
Mattel Games Pictionary is a game of quick sketches and hilarious guesses that is fun for the whole family. It doesn't matter if you can draw the Mona Lisa or just stick figures, the excitement begins when everybody tries to shout out the right answer! With cards for both adults and younger players, everybody can join in as you race against the clock. Be the first person to make it around the board and win!
Wahu Croquet Set $39
A fun introductory lawn croquet set with four brightly coloured wooden mallets and balls. Game includes 6 metal hoops, a wooden winning post and rules. Comes packed in a draw string bag.
Let the challenge begin with this timeless Quoits ring toss game and throw rope hoops over the target pegs to win! Spend quality time with family and friends, with this simple and fun game, hours of indoor or outdoor entertainment!
Ages: 3+ years.
Kids Space Wooden Quoits.
Includes: 4 throwing rings and a numbered target cross with 5 batons.
Ideal for areas like a garden, playground or indoor play area.
Hours of outdoor or indoor family fun!
LEGO Classic Medium Creative Brick Box $39
Designed with builders of all ages in mind, this collection of LEGO bricks in 35 different colours will encourage open-ended building play, and inspire any imagination. Windows, eyes, and lots and lots of wheels add to the fun and offer endless possibilities for creative construction and vehicle play. A great supplement set to any existing LEGO collection, this set comes in a convenient plastic storage box and includes ideas to get the building started.
LEGO Classic Bricks and Gears $20
Build, learn and fuel your imagination with this LEGO Classic Bricks and Gears set. Creating moving models is easy with these brightly coloured LEGO building bricks, gears and axle pieces that will help your child develop their creative building skills. This set offers variable levels of building complexity, and makes an excellent starter set for budding LEGO builders. Includes age-appropriate building instructions for building and rebuilding your LEGO creations. Further instructions are available online where you can learn, for example, how to rebuild the included helicopter model into a drill or a windmill for even more creative play.
Grip Ball $10
The Gripball 2000 is almost as simple as it gets, two hand paddles with Velcro palms and a ball that sticks to Velcro, great fun at the beach, the park or even in the back yard it is difficult not to have fun with this item that has been around for decades.
The original Grip Ball. Beware of cheap imitations get only the official Grip Ball. Super Fast,
Super Strong, Super Fun. Throw it, Catch It, Rip It.
Target Active Wooden Cricket Set Size 5 $12
This Target Wooden Cricket Set is an all-inclusive set for wherever cricket action is needed!
Enjoy a fun game of cricket with friends or family at the beach, in the backyard or park!
Backyard Tennis Set will provide hours of family fun! Features both coil and rotation arm for two types of play. Includes: height adjustable pole, 2 plastic bats, tennis ball on string and carry bag.
Ages: 5+ years.
Purple Glitter Crazy Skates GLAM Roller Skates $185
The Crazy Skates™ Disco GLAM Roller Skate makes you the centre of attention – featuring a lustrous glitter sparkle finish on a Retro Style Boot with a padded rolled collar, you can skate for hours and look great at the same time. The FUN times keep on rolling with high quality glitter urethane wheels that are perfect for indoor and outdoor use – skate the beach, park or your local skating rink. Lace your GLAMS with the glitter sparkle laces, metal lace hooks and stop quickly and effortlessly with the glitter sparkle urethane toe stop. The GLAM package is rounded off with a cast metal alloy plate and trucks, making it one of the most feature packed, value for money and eye catching skates on the market today. This showstopper skate brings incredible performance – within a beautiful package!
Have fun with this awesome, colourful hula hoop, perfect for fitness and fun!
Ages: 3+ years
Includes: 1 x Hula Hoop
Assorted Range: Variety of colours (each sold separately)
Disclaimer: This article contains affiliate links. This means that if you make a purchase we may earn a small commission at no extra cost to you.
Win a $200 ebay Gift Card
For your chance to win a $200 ebay gift card, simply complete the entry form below.
Good luck!