5 Great Outdoor Activities for the Whole Family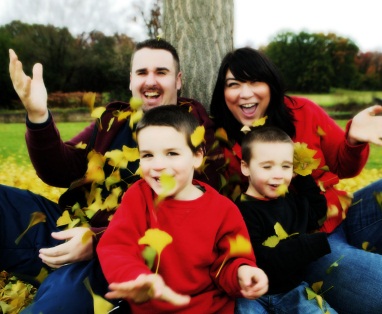 5 Great Outdoor Activities for the Whole Family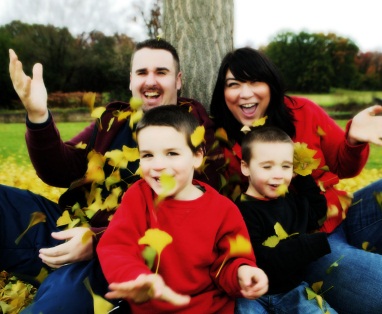 It seems like every family activity is getting more expensive.  Whether you're going to the movies, the zoo, the museum, or a theme park, it can cost you an arm and a leg to pay for a family of four (or more).  And with the recession stretching into another year, the ongoing belt-tightening that many families have had to face has likely left you with very little wiggle room for entertainment in your budget.  Luckily, nature is a benevolent benefactor, and despite the fact that mankind has seen fit to overburden the environment with pollutants and waste, still there are many beautiful, natural spots just waiting for you to come and enjoy them.  So if you're on the lookout for some less expensive diversions for the whole family, here are just a few fun and virtually free outdoor activities that are sure to please everyone.
1. Nature hike. There's no cost for walking, and although you may have to spend some gas money driving to the trailhead, it's bound to be a lot less than you'd blow at the movies (or even renting a movie). You may also want to spring for a couple of guidebooks in order to make a game of finding the names for local flora, fauna, birds, and other wildlife. But even if all you do is stroll down the path and enjoy the wilderness around you, it's a wonderful way to get a little fresh air, exercise, and quality time with the kids.
2.Stargazing. You can find star charts free of charge online, along with instructions on how to build your own mini telescopes from common household items (they won't be strong, but it could be a fun project to undertake with the kids in preparation of your evening activity). So head out to the backyard with some warm blankets and a thermos of hot chocolate to spend a couple of hours finding constellations and watching for shooting stars. If you plan ahead, you can even schedule your stargazing to coincide with major events like meteor showers, comets, or planetary sightings.
3.Camping. Okay, so the equipment will cost you (tents, sleeping bags, etc.). But it's a one-time expenditure and if you camp frequently you'll definitely get your money's worth. All you have to do is check the Parks and Recreation website for your state to find national parks, beaches, and other sites that allow for camping. Many are free (although some charge a nominal fee for upkeep) and all will give you the "back to nature" experience you crave. So leave the cell phones at home, bring the fishing poles along, and get ready for some family togetherness in the great outdoors.
4.Sports. You can spend money on balls, bats, and all the trappings of your favorite sport (for less if you go to a used sporting goods store), but you can just as easily play games without any equipment at all if you prefer. Either way, you and the kids can work some physical activity into your week and get that breath of fresh air you've been dreaming of while trapped behind your desks.
5.A day at the park. Why waste time and money planning expensive outings when you can walk or ride bikes just a few blocks to a park full of playground equipment? Pack a picnic lunch and make a day of throwing the Frisbee, swinging, and running through the sprinklers when the weather permits. In the winter, try building snow forts for an epic snowball battle.
Evan Fischer is a freelance writer and part-time student at California Lutheran University in Thousand Oaks, California.