Fathers Day: 10 Gorgeous Handmade Gift Ideas for Kids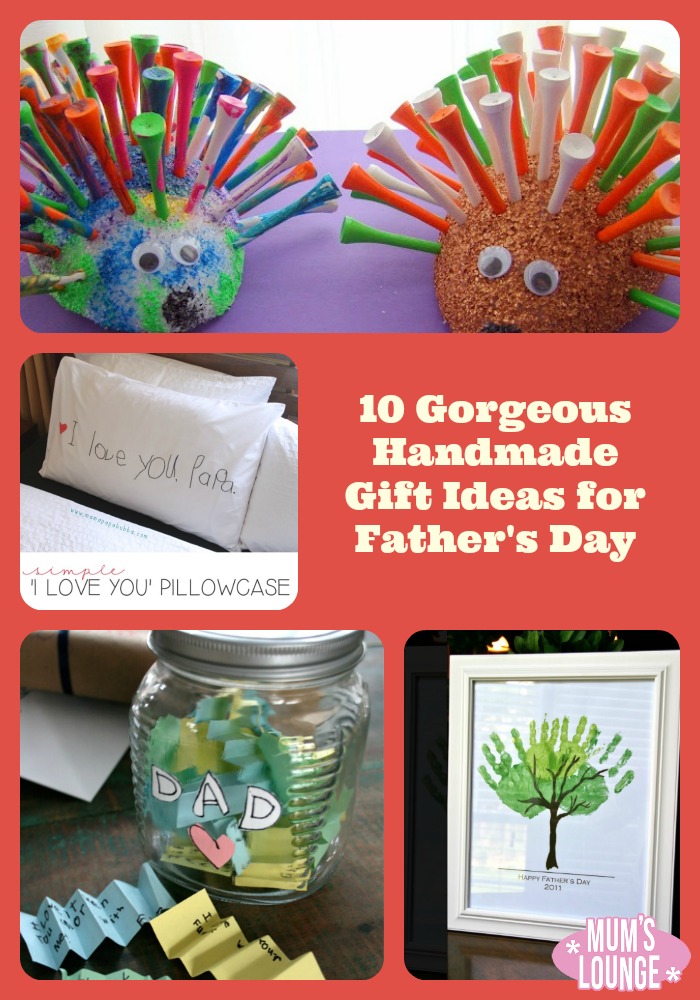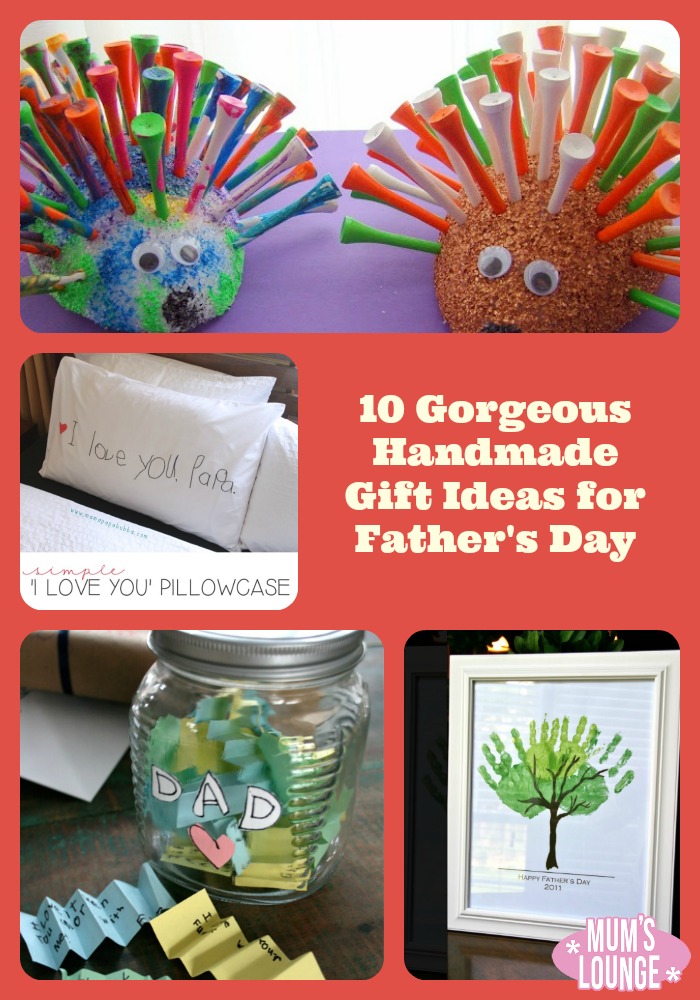 Handmade Gift Ideas for Father's Day
Stuck for ideas for what to get Dad this Father's Day?
Here are some great handmade gift ideas you and your child can make together.
10 Adorable Father's Day Handmade Gift Ideas

Daddy Put Ups
Source: playfullearning.net
This idea is as simple as it is heartfelt, and involves your child sitting down writing down things that they love about their Dad. 'Put ups' as you may have guessed are the opposite of 'put-downs.'
This lovely Father's Day craft idea not only gives your child a chance to practice their writing skills and think about the things that they appreciate about Dad, it also provides a great opportunity to talk about the power of language, and helps them identify what are 'put-ups' and 'put-downs.'

I Love You This Much Card
Source: Tiffkeetch
What could be cuter than a card made from cardboard cut outs of your child's own hands. They will look so small when you look back on them one day together.

Daddy Rocks Paperweight
Source: easypreschoolcraft
Your child will love making this salt dough paperweight for their Father's Day gift. Firstly it involves mixing all the super easy salt dough ingredients together (which you'll no doubt already have in your pantry), and then getting outdoors to source some pebbles and stones to decorate it. They can even take it a step further and paint it if they want to!

Handmade Pillowcase
Source: cbc.ca
This is one of my personal favourite handmade gift ideas for Father's Day. With a plain white pillowcase and some fabric markers your child can create a simple but stunning keepsake for Dad. (And there is just something unequivocally special about capturing those wobbly heartfelt letters, isn't there?)

Handmade Hanger
Source: Motherhoodonadime
Not only is this one cute, and let's kids personalise a hanger for Dad's favourite shirt or work clothes – the threading is also great for their hand eye co-ordination and fine motor skills.

Footprint bookmark
Source: redtedart
These adorable footprint bookmarks are perfect for Dads' and Grandads' who love to read – plus the kids will love getting their feet messy with some paint! Don't forget to mark your bookmark with the year, so you can compare them with subsequent footprint bookmarks!

One in a Minion Dad Card
Source: craftymornings.com
Minions! What could be better than a cute little minion card?
Maybe a cute little minion card from your own cute little minions!

Decorate a Cereal Bowl
Source: handsonaswegrow.com
What better way to serve Dad breakfast on Father's Day than in his own special bowl?

Framed Family Tree Print
Source: Annabledsoe.blogspot.com.au
This is another of my favourite handmade gift ideas for Father's Day. (Yes! I am a sucker for little handprints!)

Golf Tee Porcupine
Source: Readingconfetti.com
Does Dad like a round or two of golf? These golf tee porcupines are easy to make, even for preschoolers.
How does your family celebrate Father's day? Feel free to share any other handmade gift ideas you may have with our community.
Don't miss more awesome Father's Day gift Ideas coming soon!
Related articles:
The Single Mums's Guide to Navigating Father's Day
Tutorials: 12 Awesome Loom Band Charms Perfect for Father's Day
Five Fabulous Kids Books for Fathers Day