5 Easy and Affordable Spring Decorating Ideas PLUS $1000 Worth of Super A-Mart Prizes to Giveaway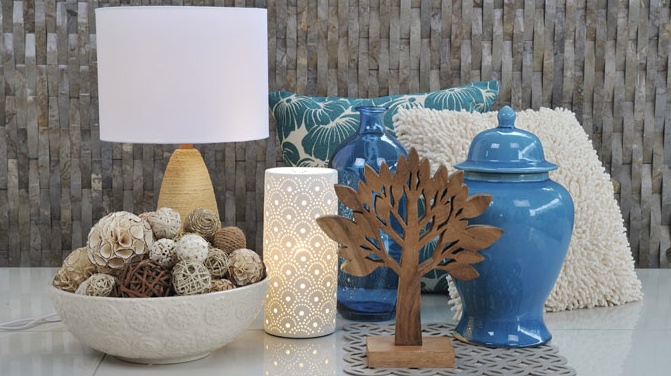 Sponsored post
5 Easy and Affordable Spring Decorating Ideas
PLUS $1000 Worth of Super A-Mart Prizes to Giveaway
After a long winter spent your home closed up to the weather, heating on, and heavy curtains drawn to keep in the warmth, is there anything better than welcoming the Spring?
Spring is traditionally the time to give your home a good deep clean from top to bottom, and clear away the clutter and re-establish order. The benefits of Spring cleaning are both physical and psychological – ridding our homes of dust and mould that may have accumulated in those hard to reach places over the cooler months is good for our health (especially if anyone in your home suffers from asthma or allergies), and de-cluttering helps to clear our minds, making way for new ideas and a sense of wellbeing.
But what happens if you've cleaned and organised your home from floor to ceiling and all the nooks and crannies in between, and it still lacks that certain je ne sais quoi?
5 Easy and Affordable Spring Decorating Ideas
So, your house is sparkling, but it is still in need of some jooshing up?
Check out our these simple ideas to help you kick off Spring in style, without breaking the bank!
Lighten up
Lighten and brighten your home with as much natural light as possible. Taking down heavy curtains and drapes, and hanging sheer window coverings will welcome that energising Spring sunshine into your space.
While you are at it, open up the windows and let the air flow through too.

Freshen up
Never underestimate the effect a lick of paint can have on your walls and your mood!
Home offices can often feel and look busy. Brightening your work-space with white furniture can give the room a fresh airy feeling, as can finding storage and shelving to meet your needs that blend into the room. Think functional – not focal. Then choose a piece of wall art, lighting, or chair to give the room it's va-va-voom!
Mirrors
Maximising the natural warmth and light in your home with a large mirror can have a dramatic effect and create the feeling of space.
Ditch the Darks
Whilst changing the bed linen and swapping dark colours and heavy throws for lighter options may be easy, brightening up dark furniture may require a little more thought, but with the help of some coloured/patterned cushions can be done on a budget.
Embrace the Natural Colours of Spring
Don't be afraid to mix bright pops of colour with subtle shades by drawing on the colours outside in the natural world.
See something you like? For all these looks and more check out Super A-Mart's new look website. www.superamart.com.au
With stores nationwide, a huge range at stunning prices, Super A-Mart has everything you need to give your home a joshing up in time for Spring.
To help you get started Super A-mart are giving away:
1 x $600 Super A-Mart gift voucher
2 x $200 Super A-Mart gift vouchers
To enter simply complete the entry form below.
Good luck!