Back to School: Fun Homework Ideas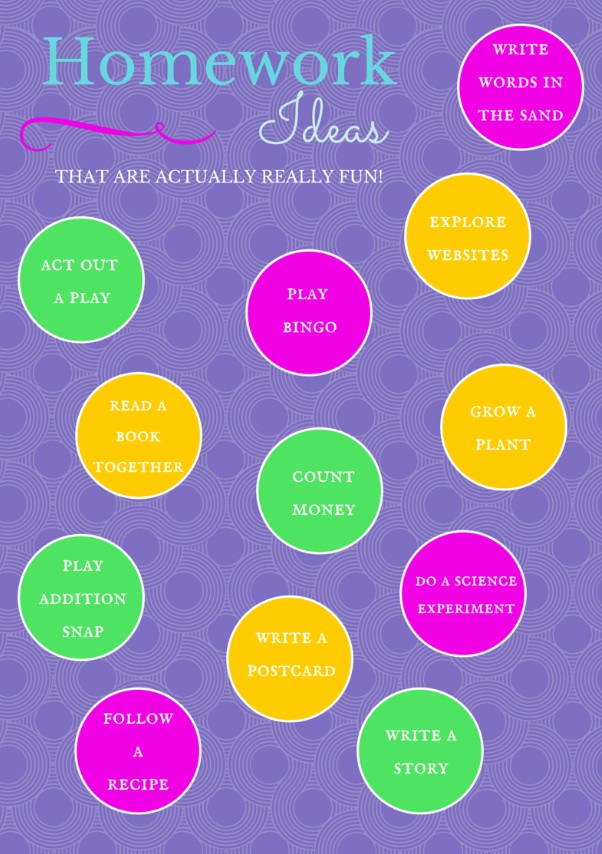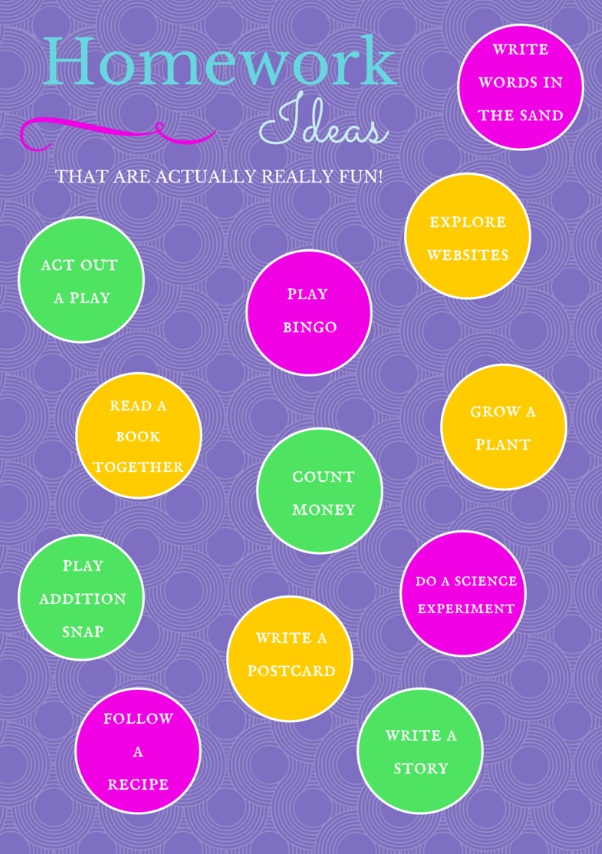 Fun Homework Ideas
Over the holidays it's easy to get out of the regular homework routine. But with the school year just about to kick off again, there's no better time to get back into the swing of things… homework style!
Homework doesn't have to be boring. In fact it should be an enjoyable opportunity for the whole family to get together and learn in a fun way.
These great ideas will get your kids back into homework mode and provide lots of fun for the whole family.
To promote oral language development, why not grab a picture story book and allocate each member of the family a character. Act out the play using 'character voices' and actions. Lots of giggles are guaranteed!
Or if your little ones need to further develop their writing skills, then why not have them write a postcard to a relative or friend. Or perhaps they would rather write a story or a recount about their holidays.
Following a recipe is a fantastic way to develop reading comprehension skills in children (and it's also sure to lead to a whole heap of deliciousness!). Or if it's late at night, why not lay down and read a book together. It doesn't matter if it's a picture book or a novel, the important part is that you enjoy the reading process.
Get the whole family together and Google 'science experiments'. Choose a fun one and carry it out together. To further build an understanding of scientific concepts, why not plant a flower and track it's growth.
If maths is more your thing, then how about a game of 'Addition Snap'. It's fast, furious and lots of fun. Or perhaps a game of number Bingo is more your pace? For some homework fun that also encourages the development of a necessary skill, have your child practice counting the money in their piggy bank or your wallet.
Why not head outside and practice writing in the sand. Preschoolers may like to practice their letters, whereas older children could write words or whole sentences.
The most important thing is to remember that children will respond best to homework that is fun! So get the whole family involved in learning in a meaningful and enjoyable way!
What 'fun' homework ideas do you like to do at home?
Read the complete Mums Lounge Back to School Guide 2015 here