Why Kinitec Sand Is Seriously Awesome Stuff!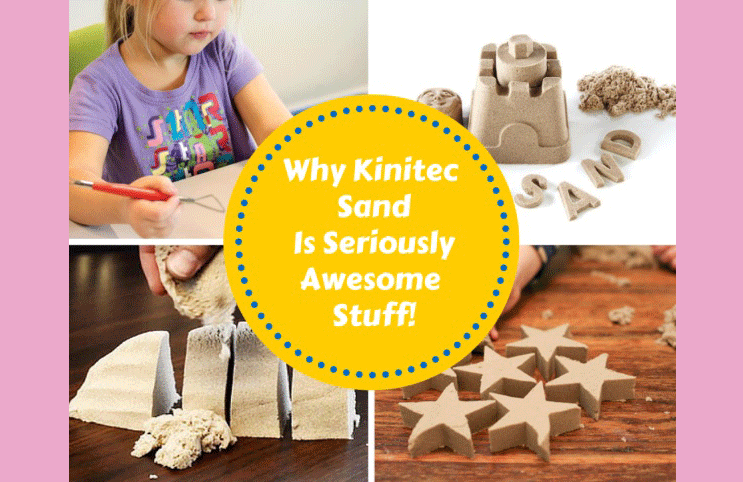 Why Kinitec Sand Is Seriously Awesome Stuff!
Sand is a fantastic tool for kids to use during sensory play. It helps with fine motor skill development and is particularly good for kinaesthetic learners as it provides excellent hands-on learning opportunities. But despite the benefits of sand play, we all know that those little grains of sand that end up all throughout the house, clothes and hair after a play session, almost outweigh all of the great developmental benefits. Thankfully, there's now an answer to this problem…. Kinitec Sand!
Kinitec Sand is the hottest new trend in sensory play for kids and it's no wonder. It maintains all the benefits of sand play but is totally mess-free. Ummm… awesome!! Kinetic Sand is advertised as being 98% sand and 2% magic. It can be molded, sliced, sculpted, squished, shaped and poked – just like real sand.
Image credit: Crayons 
But the best thing about Kinitec Sand is that it will only ever stick to itself… never to you. So when it comes time to clean up, all you need to do is move the Kinitec Sand around the area your child has been playing in and it will stick to itself in one big clump. This is great as it means that sand play can now be enjoyed indoors without the need for a sandpit!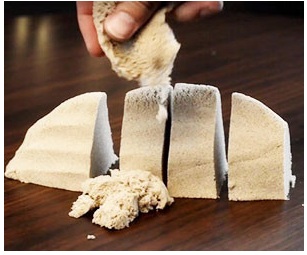 Image credit: Mad about Science 
If your child has allergies, then fear not! Kinitec Sand is non-toxic, as well as being wheat, gluten and casein free, so you can rest assured that your child is playing with a totally safe substance (you still can't eat it though!!).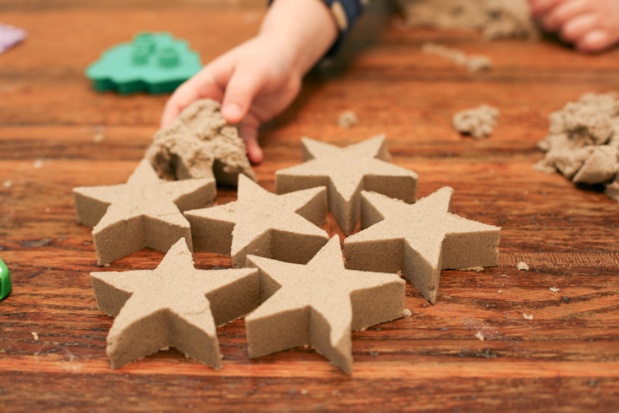 Image credit: Our Little Apartment
Kinitec Sand doesn't dry out so it's reusable and can be enjoyed over and over again. This really would be the perfect Christmas or birthday gift for a little one who just loves playing in the sandpit (and best of all, you don't have to worry about cleaning up afterwards!).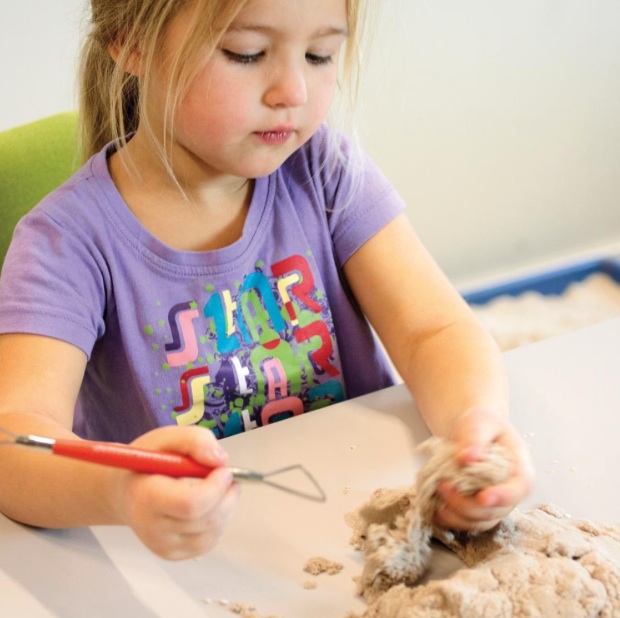 Image credit: Australian Geographic
 Will your child find any Kinetic sand beneath the Christmas tree this year?