Sidewalk Chalk Art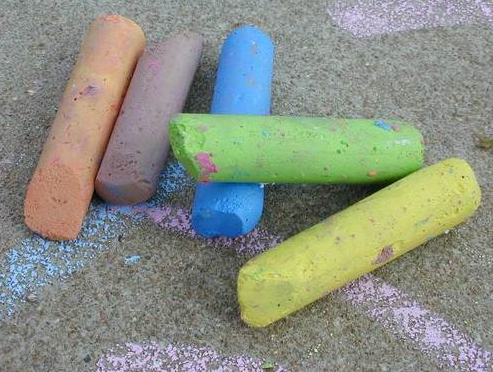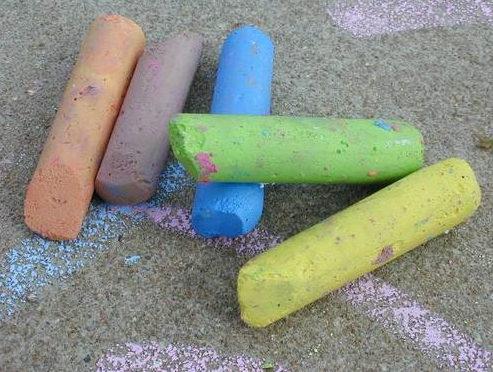 Taking advantage of rare sunning day in Melbourne, we headed in to do some exploring with Little Miss (nearly 3) and Little Mr (1 ½yrs). We packed up the pram, got on the train and started out on a day of adventure. I didn't really know what we were going to do in town other than grab some lunch and enjoy the sunshine. The kids were happy for the train ride, and I was happy for the fresh air.
We hopped off the train and went to find some place for lunch where my massive double pram wasn't going to be a fire hazard. On the way we passed a chalk artist who was just setting up, also taking advantage of this gorgeous day. I promised Little Miss we would come back and watch him if she ate all her lunch. We made our way to a certain golden arched fast food restaurant (little miss's request) and without the usual battle, Little Miss gobbled her lunch down.
Little Mr fell asleep in a cheeseburgery haze and little miss bounced all the way back to the chalk artist. She sat there for nearly an hour asking him questions and watching him draw. I think if the poor man had to answer one more 'why' question he would start questioning why himself.
When she eventually became too frustrated at not being able to draw with him, we all headed back to the train station. But on the way I slipped into a shop and purchased a packet of chalk.
I told her when we got home she could do some drawing on the concrete at home just like the man in the city. We got home, got into some old clothes (chalk can be difficult to get out of clothes) and I let little miss go crazy with the chalk on the pavement out the back.
We were just in time, because the rain set in and we watched our creations wash away. Hubby was concerned that the chalk would stain the concrete if it got wet, but we assured him we had purchased washable sidewalk chalk and his driveway would not look like a rainbow forever.
It is such an easy activity and I don't always have to participate in the drawing with her. She is happy to draw on the concrete while I hang the clothes out and do other chores around the back.
The chalk cost us $4.00 and Little Miss loves going nuts with it out the back. Every now and then we go and wash it off (if the rain hasn't) and the next day she starts again.
Gemma Mulcahy – After 2 babies, 14 months apart, I was straight back to work to try and juggle family and home life as best I could. I was quickly in over my head and found that Life was messier than I had imagined. My world of deadlines and manicured suits was getting harder to maintain. So after hubby started his own business, we made the mutual decision that I would stay home to look after the children till they were back in school. Now I am at home, setting my own deadlines and trying to entertain my bouncy toddlers as best I can. This is all new for me, and I know that there are other mums out there who are feeling their way through this toddler time as well. I wouldn't swap this time for anything, but I am also finding out that it is sometimes hard to stay motivated during this period of life.
That's why I am writing down the activities the kids and I enjoy and when I look back over them, I am encouraged that my children's creativity is being nurtured as best I know how. And I remember that the time I am spending with them, is so important and valuable as they grow into the little people I love and adore.