Movie Review – Take This Waltz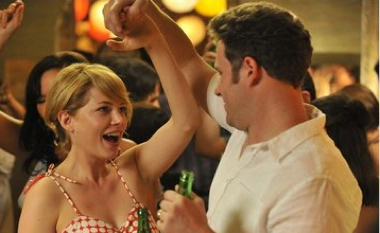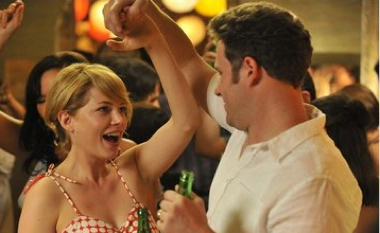 "Life has gaps," relapsed alcoholic Geri (Sarah Silverman) tells Margot (Michelle Williams). "But that doesn't mean you have to fill them." Margot's restless desire for fulfilment is the essence of Take This Waltz, the indie film written and directed by Canadian Sarah Polley, memorable as an actress in Go and Dawn of the Dead. Set in a seemingly endless Toronto summer, the film begins with writer Margot happily married to cookbook writer Lou (Seth Rogen), until she meets dark and handsome stranger Daniel (Luke Kirby). As fate would have it, they soon discover they are neighbours. Margot and Daniel are captivated by each other, their attraction growing with every encounter. Despite the electricity, Margot is reluctant to take their flirtation further, caught between her adult responsibilities and a youthful urge to break free. Williams manages to bring all Margot's uncertainty and repressed desires to the surface with an expressive and complex performance. Lou, meanwhile, remains oblivious to his wife's inner conflict. Rogen, as the cuckolded husband, is impressively subtle; a far cry from his familiar crass comedy turns in films like Superbad and Knocked Up. The casting of the relatively unknown Kirby as the "other man", Daniel, adds to the character's mystery, so the audience can share the temptation Margot feels to escape familiarity and venture into the unknown.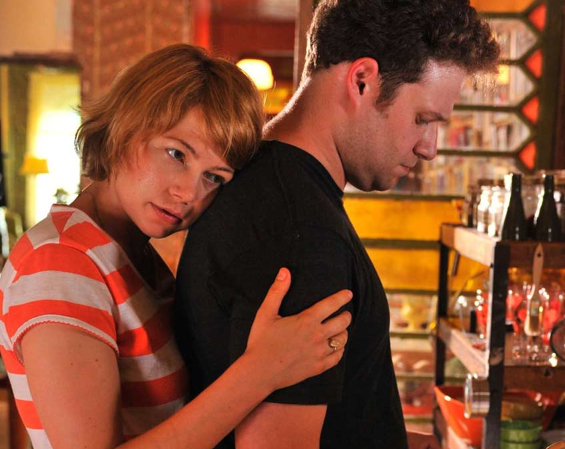 In true indie fashion, the story is at times drawn out, the dialogue sparse, and exquisite cinematography left to do the talking. The frequent use of illuminating sunlight lends an ethereal quality to the characters and settings, and Polley allows the camera to linger on details airbrushed out of typical Hollywood fare—a birthmark, a veiny leg, the fuzzy hair on Margot's arm. The "realness" of the characters is refreshing. In one scene Margot and sister in law Geri share a communal shower with a predominantly elderly water aerobics class, every woman's physical imperfections displayed unashamedly. Unfortunately while the physicality of the characters rings true, some of the dialogue lacks the same realism. When Daniel tells Margot exactly what he wants to do to her, this usually open-minded reviewer was left blushing.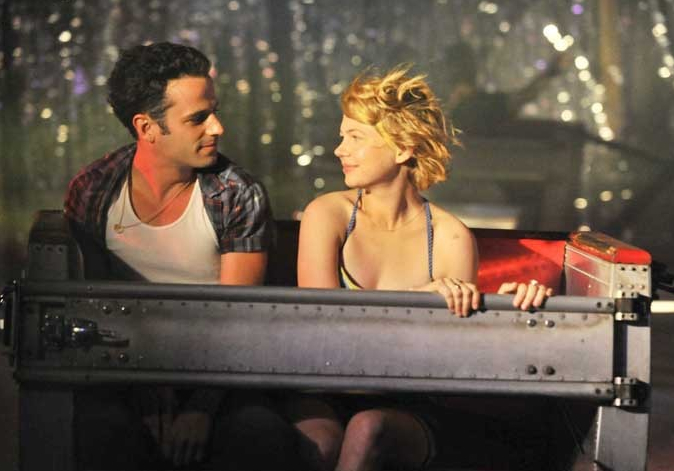 Early '80s classic Video Killed the Radio Star is used as a fitting motif for one of the film's central themes, once certain changes are made there is no going back to the way things were. Inevitably Margot must make a choice between her marriage and her love for Daniel, and inevitably there will be fall-out for all the characters. Her ultimate choice plays out in an incredible montage, which I won't spoil, except to say it's a scene definitely not for the prudish!
Amid all the melancholy, there are lighter moments, most notably a hysterical water aerobics scene when Margot manages to clear the pool. In the end though, the film leaves the viewer feeling slightly depressed and as conflicted as Margot herself. The message seems to be that whatever choices we make, we are destined to live with regret, and that we cannot escape the mundaneness of long term domestic relationships.
The discontentedness Margot feels with her life is likely to hit a nerve with many of us of a similar age. The questions explored by Take This Waltz are questions we could all ask ourselves from time to time—Am I with the right partner? Have I chosen the right career? Is this how my life was supposed to turn out? If you are looking for a light hearted rom-com, steer clear, but if you appreciate thought-provoking relationship dramas, go take a waltz with Michelle.
Georgina Scambler is a journalism student and mother of two who has spent the last four years juggling off campus study with full time parenting. You can follow her on Twitter @heytheregeorgy.