Exercise During Pregnancy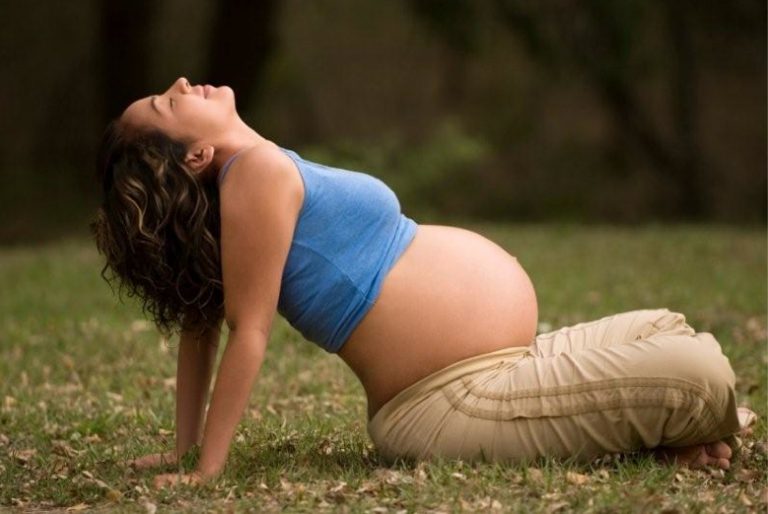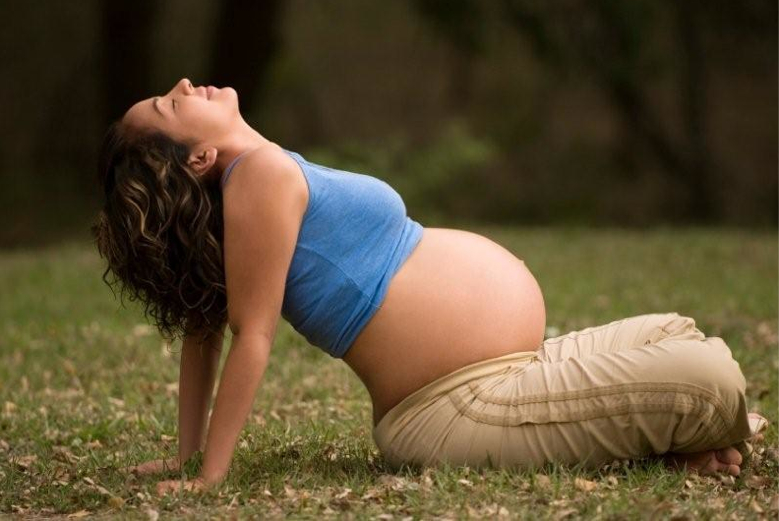 I'm pregnant – what exercise can I do?
OK, so this article is a lot longer than most. Why? Because it's important. Too often mums-to-be stop training altogether. It's true that people shouldn't start intensive training for the first time when they're pregnant. But if you've been a regular exerciser, you can definitely keep active as your pregnancy progresses. The benefits of staying fit and strong throughout pregnancy are many – both for Mum and for baby.
I'll do my best to keep the guidelines concise and easy to understand. It is important that you feel safe and confident exercising during pregnancy and understand what's going on with your body. The most useful tip is to listen to your body – do not push yourself through pain barriers and if you are exhausted, take a break. And the other useful tip….. Enjoy yourself!
When to start
This depends on how active you were before the pregnancy. For women who were already active, training can continue throughout the pregnancy. For those who are just starting out, wait until the second trimester and stick with moderate intensity exercise, like walking.
Exercise Frequency
Moderate exercise, such as brisk walking or slow jogging or cycling, can be done every day. Higher intensity exercise, such as more intense jogging or cycling and resistance training can be done 3-4 days a week. Make sure that you have a rest day between higher intensity training sessions. It is also important that your training is consistent, so if you are training 3 times a week, aim to do this every week. Anything less consistent is more likely to cause harm.
Exercise Type
Almost any type of aerobic activity is OK; as your pregnancy progresses it will become less comfortable to exercise, so it is best to have your body weight supported. Stationary cycling and swimming are good options. Aerobic activity with a high risk of falling, like mountain biking or skiing, should be completely avoided.
Resistance training is a great choice during pregnancy. Improved strength aids balance and posture as the body changes. When you do resistance training, it is important to focus on strong, deep breathing.
When you're pregnant your ligaments become more relaxed, resulting in increased flexibility. This means that you are less stable, so quick changes in direction and extreme movements should be avoided. It also means that stretching isn't as necessary – try not to stretch further than you could before pregnancy.
After the first trimester, avoid lying on your back for more than 2-3 minutes and in the final trimester, only lie on your back if this is comfortable. Pressure caused by the weight of the baby and uterus can limit oxygen and blood flow.
Exercise Intensity
Most women will find it difficult to monitor the intensity of their workout, especially if they weren't exercising prior to pregnancy. If you chose to use a heart rate monitor, a rough guide is 60-70% of your maximum heart rate (maximum is roughly 220-your age). New exercisers should stay closer to 60% while people training to maintain fitness can aim for 70%.
A more relaxed way to monitor your intensity is the talk test – you should always be able to speak in full sentences to ensure your intensity is not too high.
Exercise Duration
Exercise can last from 30-60 minutes. More experienced exercisers can train for a little longer, but there are two key considerations – thermoregulation and energy deficit. It is best to exercise in cool, controlled environments and to take on enough fluids to maintain a constant core body temperature. With regards to energy deficit, the simple advice is to eat enough. Pregnancy is not a time for weight loss – every exercise session needs to be balanced with sufficient calories.
When to stop exercising
If you experience any of the following symptoms, stop exercising and visit your doctor:
Vaginal bleeding
Out of breath (prior to exercise)
Dizziness
Headache
Chest pain
Muscle weakness
Calf pain or swelling
Preterm labour
Decreased foetal movement
Amniotic fluid leakage
Summary
Mums-to-be should read this article a few times to become familiar with the information, and then apply it to exercise that they enjoy. Some popular and safe types of exercise during pregnancy are swimming, yoga, walking, stationary cycling and low-impact aerobics. People who enjoy what they are doing are more likely to exercise consistently and to return to exercise soon after the birth.
If you are still unsure about what exercise to do, speak to friends who exercised through pregnancy and look up personal trainers and training groups in your area – several of these specialise in exercise for both mums-to-be and new Mums.
Train well,
Gretchen
Gretchen Masters loves helping everyone to get fitter, healthier and happier. With the solid foundations of an exercise science degree and over 10 years experience in the fitness industry, Gretchen knows how to help you to get the most out of your training.
Gretchen's biggest project these days is Spring – a national campaign delivered online to fight depression. Held each September, members follow daily fitness plans, eat good mood food and access meditation podcasts. They track their mood and watch it soar. All of the profits from Spring are donated to mental health charities.
Gretchen also delivers corporate wellness programs and writes regular columns for Inform magazine. When she's not busy boosting health and vitality all over Australia, you'll find Gretchen planning her next trip to France. Each July, Gretchen shares her passion and guides groups from the French Alps to Paris, following the Tour de France.
For more information
P 1300 65 25 66