Whats on January – QLD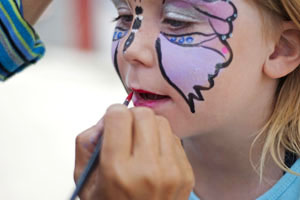 The superstars of T20 will step up the action when the exciting and fast paced KFC T20 International sweeps the nation in January and February 2013. Perfect for families, three KFC T20 International matches will be played across Sydney, Melbourne and Brisbane each of which is set to be a fun, exciting and action packed game of cricket.

Disney Live! Mickey's Rockin' Road Show – BRISBANE Jan 6-7 – Hit the road this summer with Mickey Mouse and Minnie Mouse and your favourite Disney friends Tigger, Cinderella and Disney/Pixar's Buzz Light year and Woody fo ra thrill seeking journey. From Feld Entertainment, the producers of Disney On Ice, Disney Live! Mickey's Rockin' Road Show will whisk you and your whole family on a talent search adventure filled with unexpected twists and turns and exciting encounters along the way.

Erth's Dinosaur Petting Zoo – From 8th- 20th January 2013 –
Erth – one of Australia's best-loved and
most innovative theatre companies – take kids aged 4-400 on an
extraordinary prehistoric journey with an incredible cast of Dinosaurs
that inhabited our world millions of years ago. Children can get up
close and personal with these amazingly life-like creatures during this
fun-filled show.

Erth's menagerie of ancient beasts is brought to life via various forms
of
human powered puppetry from the heart-meltingly cute baby Dryosaurs to
the toothy T-Rex to the awe-inspiring Giant Allosaur.

This Australia Day, the Parklands, South Bank, Brisbane is the place to
be. The Australia Day Festival will bring the Parklands alive with
colour, sound and movement as some of Queensland's most talented
performers and community groups entertain audiences throughout the day.
Be there to enjoy live music, a vibrant stage program and creative,
hands-on activities with an Australian theme.