Whats on January – SA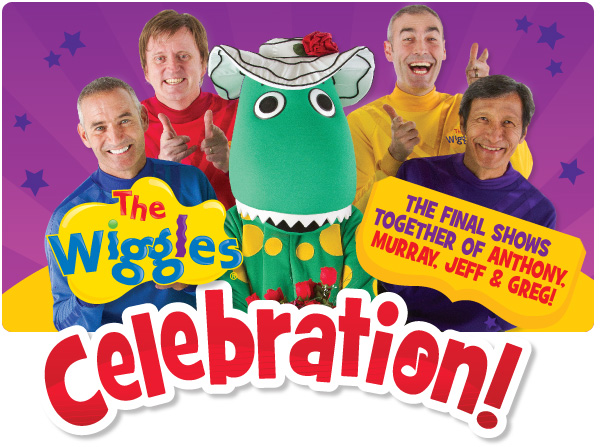 Disney Live! Mickey's Rockin' Road Show – ADELAIDE Jan 21-22 – Hit the road this summer with Mickey Mouse and Minnie Mouse and your favourite Disney friends Tigger, Cinderella and Disney/Pixar's Buzz Light year and Woody fo ra thrill seeking journey. From Feld Entertainment, the producers of Disney On Ice, Disney Live! Mickey's Rockin' Road Show will whisk you and your whole family on a talent search adventure filled with unexpected twists and turns and exciting encounters along the way.

Giggle and Hoot and Friends LIVE on stage in Adelaide – 21 – 22 Jan 2013 -Jimmy Giggle, Hoot the Owl and their best owl pal Hootabelle are coming to the Festival Theatre for their first ever live stage show Giggle and Hoot and Friends for a full-on 50 minute Giggle-liscious stage spectacular.
Giggle and Hoot will be joined on stage by your favourite ABC
characters, Bananas In Pyjamas, LazyTown and Postman Pat.

Bananas in Pyjamas, those lovable pyjama wearing fruit B1 and B2, who
will be up to their usual antics and bound to entertain with their
humorous and whacky sense of fun.

Loritz Circus – Out of Africa – 3rd – 28th January – The Loritz Circus that is currently touring Australia will be in
Adelaide during January. Amazing acrobatics and fantastic displays from
some talented performers, including some as young as 10. No caged or
exotic animals are part of the Loritz Circus.

SA Museum – Summer Splash! – 14-25 January 2013
10am – 5pm – Cool off this summer and have a splash in the plesiosaur water feature
and search for collection items in our rock pools. Did you know that the
water feature is based on the vertebrae of the opalised plesiosaur on
Level 3?

Imagination Playground – From 7th of Jan – 5th of Feb at various locations around Adelaide – Imagination Playground is a breakthrough play space concept conceived and designed by architect David Rothwell.
Giant foam blocks, mats, wagons, fabric and crates overflow with creative potential for children.