Whats on June – WA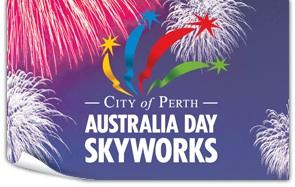 Send your kids undercover at Scitech's Top Secret to investigate the
world's most powerful computer-chip heist. They'll unravel clues and
gather intelligence by breaking codes, using satellites and creating
disguises. Saturday, 01 June 2013 – 09:30am
To Saturday, 14 September 2013 – 04:30pm

Discover Parent Magic – Parenting Classes workshops are about gaining personality and behavioural awareness
for you and your child. You will gain a deeper understanding of your
child's strengths, weaknesses, motivators and learning style as well as
how the different personality dynamics play out within the family. Learn
how to communicate deep and unconditional love to your child in a way
that truly resonates with them. Saturday 22nd June 1.30pm to 4.30pm.

Jimmy Giggle, Hoot the Owl and their best owl pal Hootabelle are coming
to QPAC for their first ever live stage show, Giggle and Hoot and
Friends.

Join Giggle and Hoot for this full-on 50 minute
Giggle-liscious stage spectacular will be your favourite ABC characters,
Bananas In Pyjamas and LazyTown.

Bananas In Pyjamas, those
lovable pyjama wearing fruit B1 & B2, will be up to their usual
antics and bound to entertain with their humorous and whacky sense of
fun.

Your friends from LazyTown, the slightly above average
super hero Sportacus and Stephanie, will sing, dance and flip their away
across stage with some awesome high flying acrobatics.

Giggle and Hoot and Friends – Live on Stage is a must-see HOOT-TASTIC attraction for the whole family.

The world's most popular children's entertainment group, The Wiggles,
are heading out on the road to introduce their new team. After 21 years
of entertaining children around the globe, it's the beginning of an
exciting new era for The Wiggles as they head out on their 'Taking Off'
tour. All of your Wiggly friends, Dorothy the Dinosaur, Captain
Feathersword, Wags the Dog and Henry the Octopus, will be along as well
to dance and sing along to Hot Potato, Rock-a-Bye Your Bear and all your
favourite Wiggles hits.