Whats on June – NSW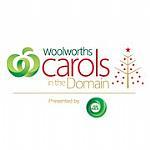 Come along with Elmo and the Sesame Street
gang as they circle the globe in this all-singing, all-dancing stage
show touring Australia in 2013. Abby Cadabby, Big Bird, Grover, Zoe,
Cookie Monster and Elmo use the letters of the alphabet to navigate a
voyage through imagination that sees the gang visiting China, Zambia,
France, India and Australia!

Enter a world of wonder where heroes and hearts prevail. Join Ariel as
she yearns to explore the world above the waves and watch as Prince Eric
breaks Ursula's slithering spell to reclaim his one true love.

See Prince Philip defeat the evil Maleficent as she transforms herself
into a fire breathing dragon in a race against time to rescue Sleeping
Beauty's Aurora. Be there to discover a whole new world with Jasmine and
Aladdin, and watch in awe as the dreams of Cinderella, Belle, Snow
White and Tiana all come true. High-flying jumps, daring acrobatics,
breathtaking skating and lovable Disney friends are just a wish away.

There is even a special appearance by Disney's newest princess,
Rapunzel!

Slava's Snowshow is a breathtaking spectacle of beautifully crafted
comic images, restoring childish wonder in people of all ages.

Following his sensational performance as part of Cirque du Soleil's Alegria, Slava went on to create his own Slava's Snowshow
which has become a multi award-winning international sensation,
delighting and thrilling audiences in more than 80 cities around the
world,
from London's West End to Sydney and from New York to Moscow.
Recommended for children 8 years and over, strictly no admittance to
children under 3 years of age.

The sillies are crazy little creatures that live inside of us and need
to be shaken out! DJ Lance Rock and everyone's favourite cast of
colourful characters from Yo Gabba Gabba! are calling fans to get ready
to jump, shake and shimmy the sillies out when they bring their new live
tour Yo Gabba Gabba! LIVE! Get The Sillies Out! to Sydney!

Come 'under the sea' at the Australian Maritime Museum and join the rollicking fun of Mini Mariners! Explore the galleries,
and sing and dance in interactive tours with costumed guides. Enjoy
creative free play in our activity area with craft, games, books,
dress-ups and story time to finish.
Wobble like a jellyfish, glide like a tortoise and snap like a shark as
we make our way through the museum to discover the magnificent world of
creatures that live under the sea. Enjoy a touch tour of sea-specimens
and objects, listen to stories, and create your own watercolour painting
or jellyfish sculpture. Tuesdays 4-25 June, and Saturday 15 June 10 am or 11 am.