Whats On October – QLD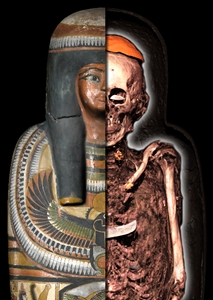 Enjoy a hands-on mummification workshop these school holidays at the Queensland Museum. Interactive features allow children to learn about how
bodies were prepared, examine a mummy and its coffin, and take a journey
back in time. Admission charges apply. Tickets through foxtix.com.au. Online ticket prices start at $21.45 for adults and $12.65 for children.

The Workshops Rail Museum at Ispwich is hosting The Circus Train, a themed display showing the history of the circus in Australia and its relationship with trains. Let your children's imaginationa run wild as you make and decorate your own clown hat and tie to wear to ringside performances. Miniature Circus Train rides are also operating.
Additional charges apply. Tickets are $3 per person (ages 1 and over) and are purchased after entry to the Museum.

Oktoberfest will celebrates with a Family Fun Day at the RNA showgrounds 7th to the 16th of October. Entertainment includes a Face Painting, cuddly Barnyard Babies (a favourite with all ages), puppet theatre and rides are also available for the kids. There you'll find singing and dancing to the Bavarian Oktoberfest Band, yodellers, traditional dancers and cow bell ringers, plus all the fun and laughs of the Bavarian Strongman and Miss Oktoberfest competitions.

Kindy Spooktacular is about fun and games, not tricks and treats. Perfect for 3 to 5 year olds – you will not find anything scary in the decorations or activities. There will be face painting, a jumping castle and paper bag puppets are a classic! The fun is not just in the creating, but the playing as well! Help your little one create something as unique as they are! Sunday, 28 October, from 3 to 6 pm.

Hit the road this summer with Mickey Mouse and Minnie Mouse and your favourite Disney friends Tigger, Cinderella and Disney/Pixar's Buzz LightyearandWoody fora thrill seekingjourney. FromFeld Entertainment, the producers of Disney On Ice, Disney Live! Mickey's Rockin' Road Show will whisk you and your whole family on a talent search adventure filled with unexpected twists and turns and exciting encounters along the way. Tickets on sale now. Touring in BRISBANE Jan 6-7 and TOWNSVILLE Feb 16-17.