4 Ingredients: Yummy Oreo Balls Recipe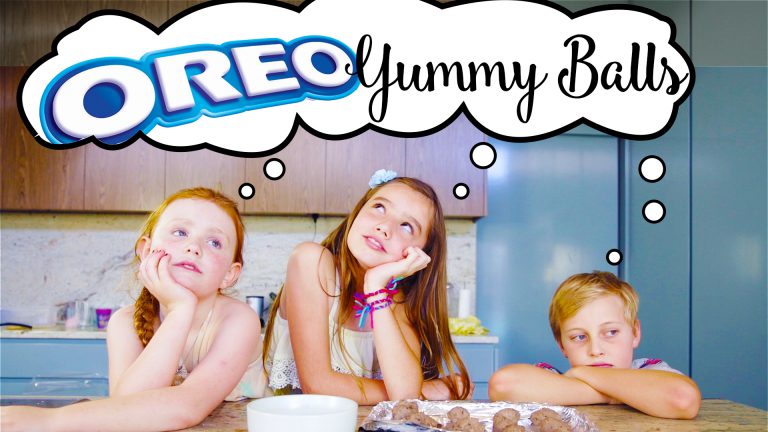 What can you make with just 4 ingredients? I mean, besides a cheese and tomato sandwich.
Well, surprisingly, there are lots of amazing tasting recipes that you can make at home that are not only super easy, they also don't require pulling every last ingredient from the fridge or pantry just to make it.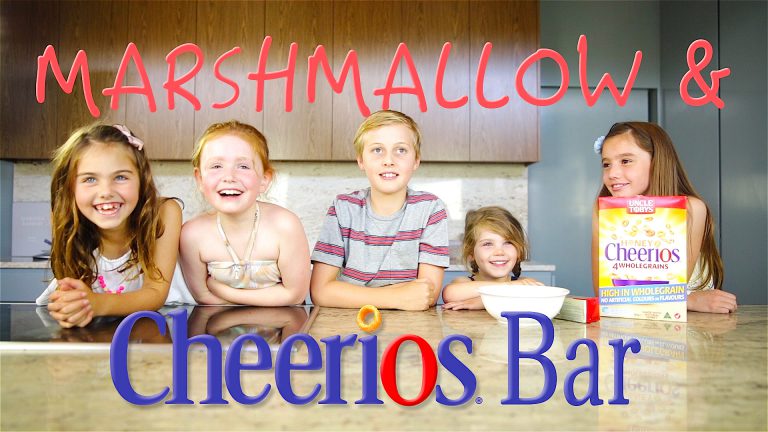 For example, did you see the Cheerio and Marshmallow bars the Kids Lounge kids made last week? That's right, the recipe is so simple, even kids can make it (with a little adult supervision of course!) And it only required 3 ingredients!
This Yummy Oreo Balls recipe is perfect for getting kids involved in the kitchen.  Encourage them to read the recipe, measure and weigh the ingredients, and describe how the mixture smells and tastes.  They'll be developing all sorts of important maths, communication and fine motor skills without even realising it.
Oh and of course there is also the added bonus of having a tray full of delicious no-bake Yummy Oreo balls to share at the end of it!
So what are you waiting for? Let's get busy in the kitchen!
Yummy Oreo Balls Recipe
Ingredients
Oreo Cookies
Cream Cheese (block)
250g milk chocolate (for melting)
Hundreds and thousands
Method
Add the Oreo cookies and the cream cheese block to a blender and get a parent to blend.
Mould into balls on a tray and place into fridge to set – This should take approximately 1-2 hours.
Remove from fridge and ask a parent to microwave the chocolate till melted.  We recommend full power at 30 second intervals, stirring each time to avoid burning.
Dip the balls into the chocolate (carefully, it will be hot) and then the hundreds and thousands and place on a plate or tray ready to eat. We find the best method for this is to skewer the balls with wooden skewers, so little fingers are far away from the hot melted chocolate.  Don't worry there will be plenty of time for cleaning out the bowl with fingers when the balls are all coated and the mixture has cooled!
Are you an Oreo cookie monster? Check out our other Oreo recipes at Mums Lounge.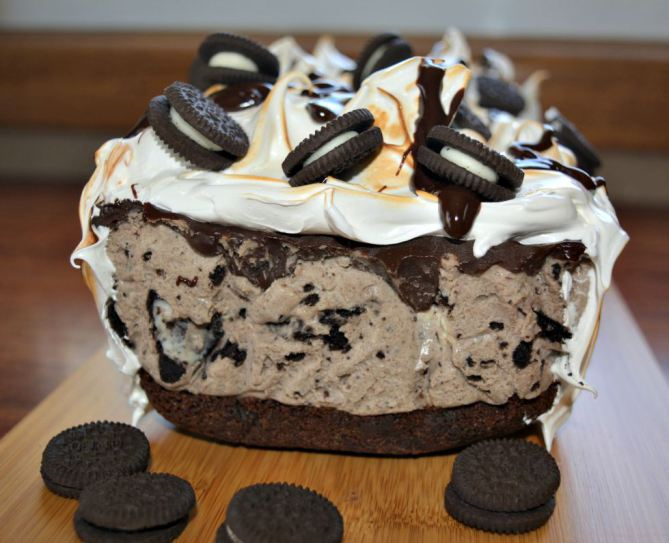 Try this Triple Chocolate Oreo Cheesecake
Check out the divine Oreo Cheesecake bars
Looking for more fun activities to do with your kids? Check out this easy, budget-friendly recipe for homemade kinetic sand.
This science-based activity is both fun and educational, helping your child to develop a whole range of skills without even realising it!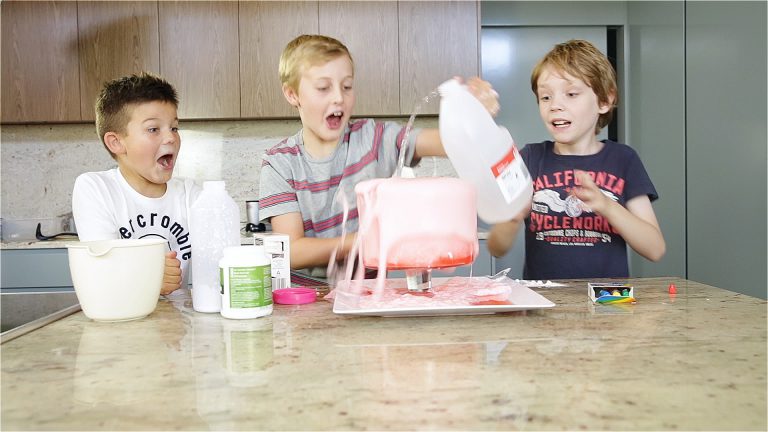 Or make your very own volcanic slime, and watch it erupt!
For more fun activities, recipes and toy reviews subscribe to Mum Media Group TV on Youtube.  We'll see you there!
Kids learn best when they are having fun!