Lego Introduces First Minifigure In A Wheelchair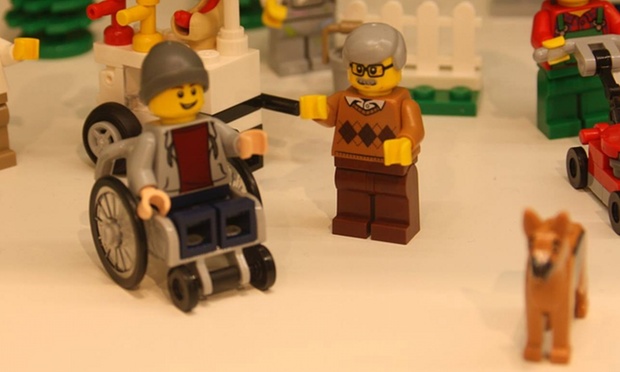 Lego has silenced the haters that have accused the company of not showing diversity with it's mini figures. In fact the #ToyLikeMe campaign which launched last year resulted in over 20,000 signatures to a Change.org petition which put pressure on Lego to include disabled figures in its sets. And now it has. Pictures of the plastic figure of a young man using a wheelchair and accompanied by an assistance dog were spotted at the Nuremberg toy fair in Germany and shared on websites devoted to Lego.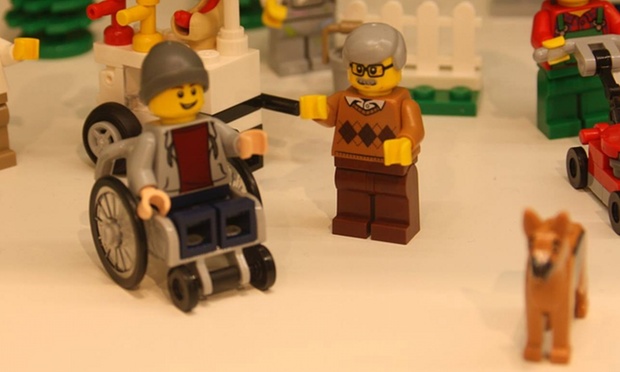 Lego has confirmed that the figure will be part of a set which will go on sale in June this year.
The photograph of the figure in the wheelchair – from the Promobricks blog – was featured on the BrickFans website which paid tribute to the Toys Like Me campaign.
"For a number of months a social media campaign called Toys Like Me has called upon toy makers including Lego to start featuring more characters and toys that reflect real life a little more," it said.
"I'm sure you'll agree this is a great step in the right direction by The Lego Group. With Lego being the number one toy brand in the world right now, their products are greatly influential for its younger fan base.
"Providing an able bodied person with the notion that a disability isn't something to be frowned upon while also offering a young disabled person with a positive representation for them to project themselves onto during play, is an achievement which should be saluted."
This is indeed a tremendous move by Lego that will hopefully show children with disabilities that they are in fact represented through the toys they play with. It gives them a place in their world of imaginative play and lessens the isolation they may feel when playing with toys that only represent able bodied people.
Well played Lego, about time!