7 New LEGO Sets For Brick Fans Young And Old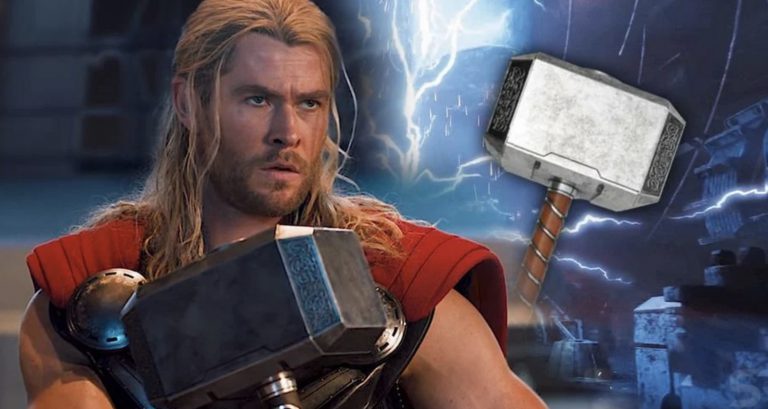 7 New LEGO Sets For Brick Fans Young And Old
To coincide with the release of Marvel's THOR: LOVE AND THUNDER trailer, LEGO have released a brand new Thor's Hammer set which is sure to excite fans young and old. But if superheroes aren't your jam, fear not there are plenty of new LEGO releases including Harry Potter, Ariel and even an Elvis Presley set.
Thor's Hammer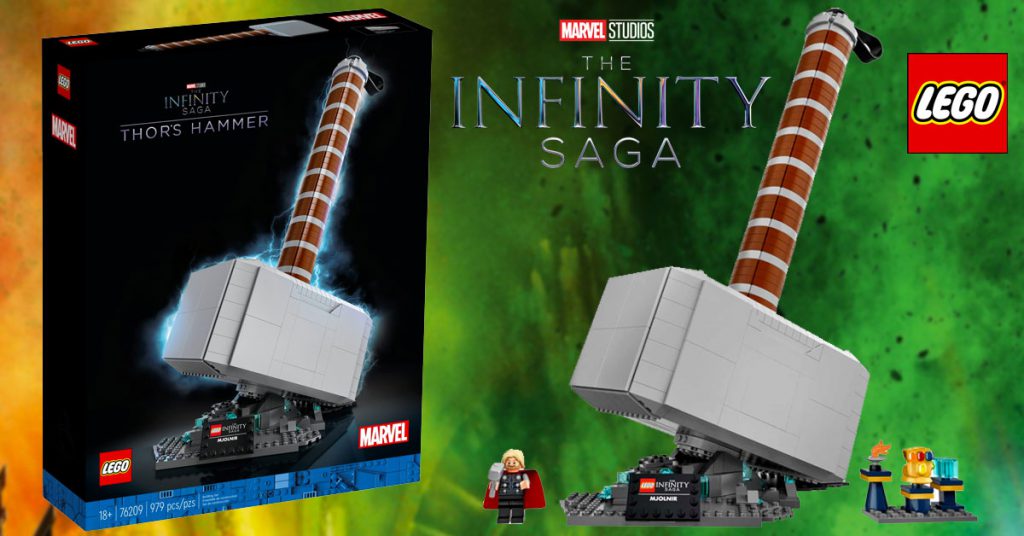 Celebrate Marvel Studios' Infinity Saga with LEGO® Marvel Thor's Hammer (76209). Designed with adult model makers in mind, this premium display piece perfectly evokes the style and spirit of the Marvel Cinematic Universe.The 979-piece kit also includes a Thor minifigure and 3 small models: the Infinity Gauntlet, the Tesseract and Odin's Fire. $179.99

Jim Lee Batman™ Collection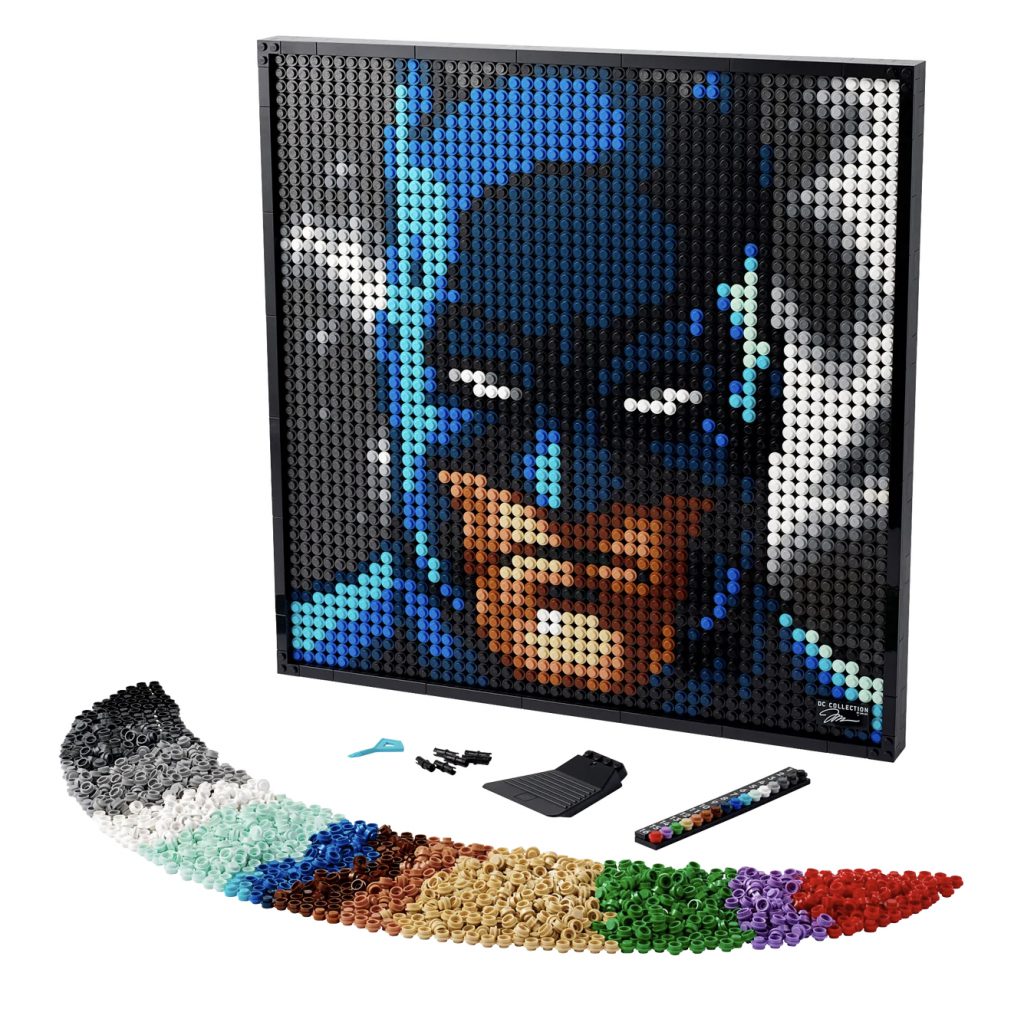 Superhero or Super-Villain fans, we have got the set for you. Create 1 of 3 art portraits with this LEGO® Art Jim Lee Batman™ Collection (31205) kit. As you build, you'll develop other meaningful experiences, such as mindfulness. A zone of joyful zen. Calm focus that enhances creativity as you click each tile into place in this collectible decor piece. $179.99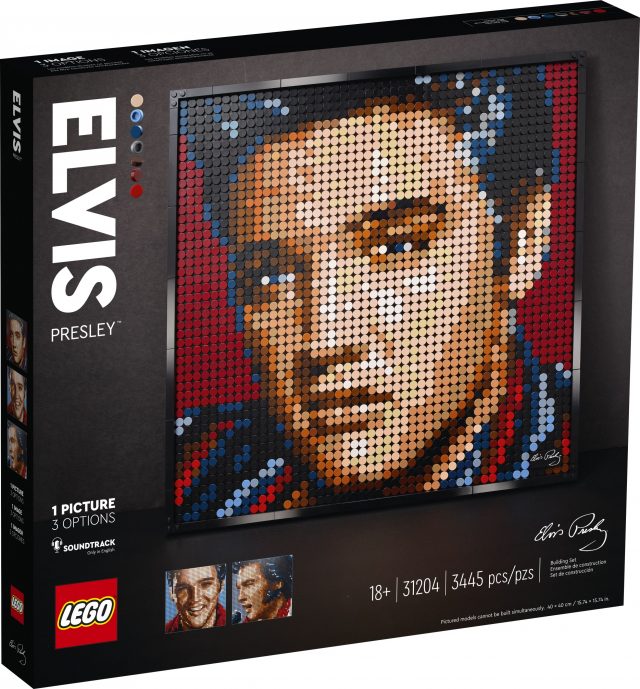 Music lovers and Elvis Presley fans, we have the set for you. Create 1 of 3 portraits of the iconic entertainer with this LEGO® Art Elvis Presley "The King" (31204) kit. As you build, you'll also develop other meaningful things. Like a zone of joyful zen, with a calm focus enhanced by each tile you click into place. $179.99

Real Madrid – Santiago Bernabéu Stadium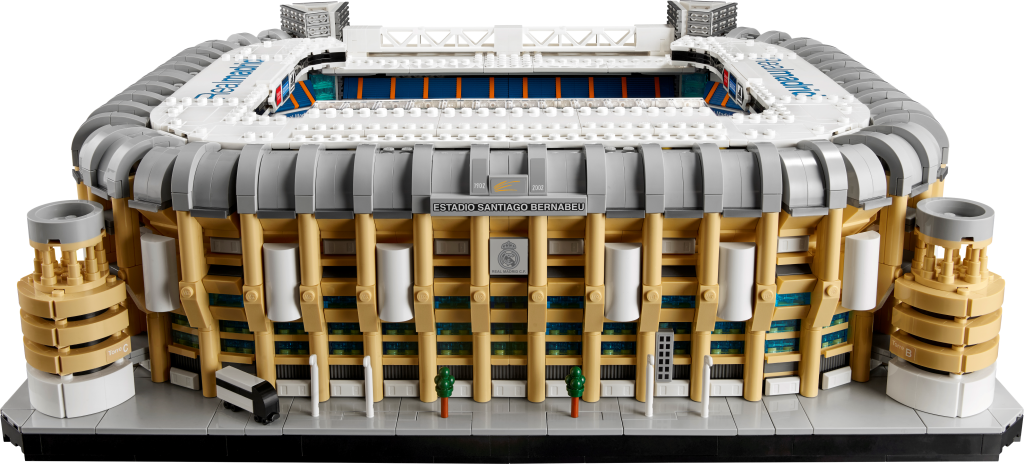 A build to capture the heart of any Real Madrid fan. This LEGO® Real Madrid – Santiago Bernabéu Stadium (10299) building kit for adults lets you build an accurate scale model version of one of the most celebrated football stadiums of all time. So kick back and take your time discovering all the details packed into this collectible model. $549.99

Ariel's Underwater Palace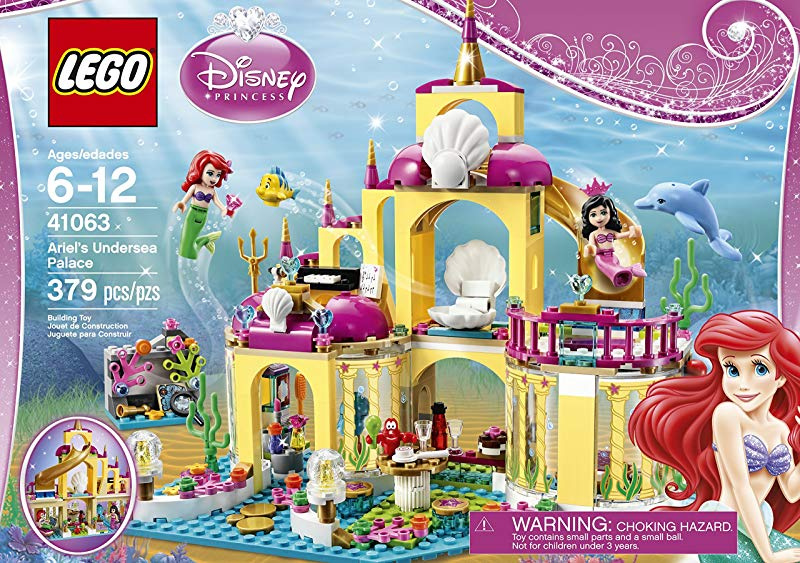 Adventures beneath the sea await Disney's The Little Mermaid fans aged 6 and up in this LEGO® ǀ Disney Ariel's Underwater Palace (43207) set, featuring a buildable toy palace, 3 mini-doll figures and 6 LEGO animal figures, plus interactive digital building instructions to help make construction extra fun. Available in the free LEGO Building Instructions app, the intuitive tools help kids visualize the model as they build. $139.99

Succulents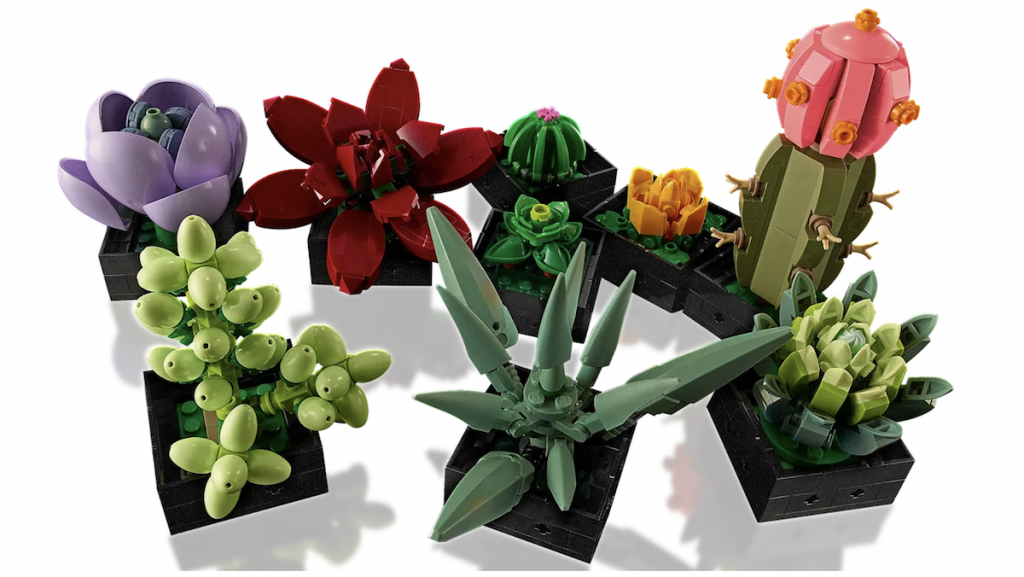 Succulents are a popular way to introduce plants into the home and enhance your decor. Now you can enjoy a mindful building project as you create an elegant plant display for your living space with this LEGO® Succulents (10309) building kit for adults. Take your time crafting all the details of the 9 different succulents – each inspired by a real-life variety. Then show off your creativity with the ultimate low-maintenance plant display. $89.99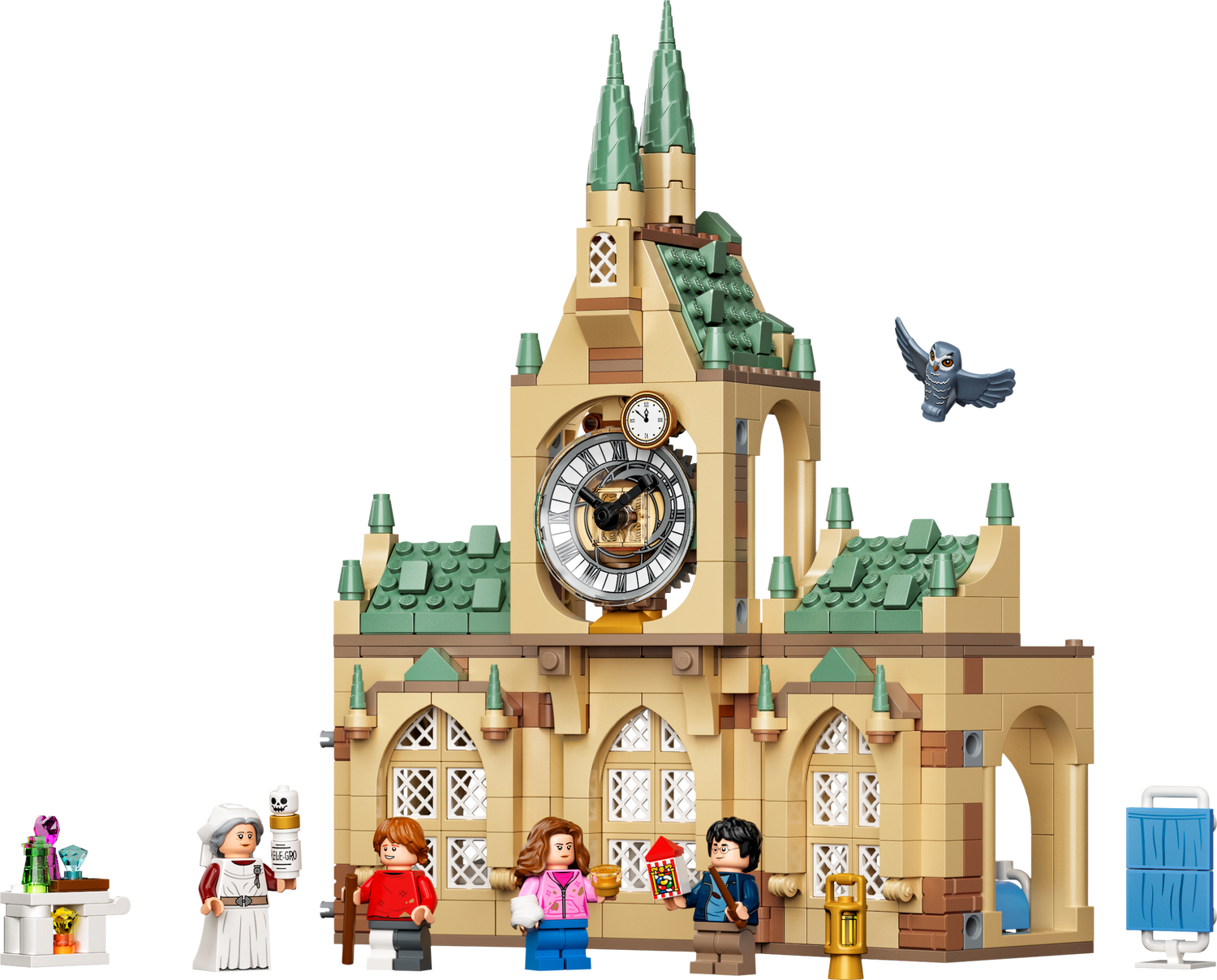 LEGO® Harry Potter™ Hogwarts™ Hospital Wing (76398) is bursting with magical play possibilities for kids aged 8+, from caring role play in the infirmary to time-travel adventures in the clock tower. 
Perfect for Harry Potter fans. 
Young witches and wizards join Harry Potter, Ron Weasley™ and Hermione Granger™ in a versatile playset based on a memorable scene from Harry Potter and the Prisoner of Azkaban™. Inside the Hogwarts Hospital Wing are 3 beds, a screen and Madam Poppy Pomfrey pushing her cart filled with potions and candy. Ron's in bed with a bandaged leg, and there's a bottle of the revolting Skele-gro to hand. Meanwhile, up in the clock tower, Harry and Hermione are using the Time-Turner™. Kids twist the tower's turret to make the clock's hands spin and travel back in time for another magical adventure. The top and bottom halves of the set detach so other modules can be stacked in between, and the set connects with others in the series to create an entire Hogwarts Castle. $79.99

Thor image: Screenrant
Disclosure: This article contains affiliate links. This means that if you make a purchase, we may receive a small commission at no extra cost to you. This helps to pay the running costs for our website and the wages of our work-from-home writers, who are parents, just like you.