10 Things You Should Never Do To Your Hairdresser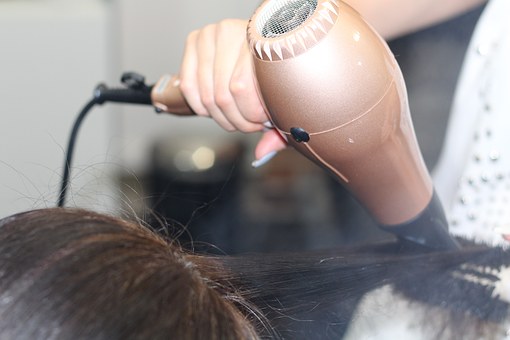 10 Things You Should Never Do To Your Hairdresser
Being a hairdresser is HARD WORK. It requires long hours of standing on your feet, sore shoulders and necks from bending over and a lot of psychology skills. Hairdressers are expected to read your mind about suitable styles, cuts and colours while spending hours talking and getting to know you (and remembering your gory divorce details for your next visit). Cut them some slack by remembering some basic do-not-do's:
Lying about your DIY at Home Efforts
We've all done it. Stood in front of the mirror with a crappy pair of scissors surveying a too-long fringe. Snip, snip, snip and sometimes holy shit what did I just do and now how will I confess to this disaster? You cannot hide these attempts from your hairdresser but more importantly you should never, ever lie about attempts to colour your hair at home, particularly when it comes to lightening. The chemicals in the packet mix you've grabbed from the supermarket can react with what they're using and heat up leaving you with melted hair. They're not going to judge you, so tell the truth!
2. Don't Bring Creatures with More Than Two Legs
Not only is this extremely bad manners but your hairdresser is NOT going to be impressed with having to perform pest control on you or your children and neither would you be if you happened to contract lice whilst next in the queue after someone else had done this. Further it could prove very embarrassing when asked to leave. Treat the lice at home before you go.
3. Don't Be Late
Most appointments generally last around 3 hours. A full head of foils plus processing, wash, rinse, toner, wash, rinse, condition, rinse, cut, dry, style; it is a LONG time in the chair and that is money in your hairdresser's pocket. If they have allotted that space to someone it is a big chunk of their income for the day gone when you don't call to cancel. Similarly if you are late, you make every appointment behind you run late much to the annoyance of other clients AND your hairdresser.
4. Not Having a Clue What You Want
If you're after a new style or colour bring pictures. Lots of them, so your hairdresser has a clear understanding of what you're after. There's nothing worse than a client saying "oh, I don't know, I'll leave it up to you" and then getting upset, disappointed or even angry when they don't like the end result. But be prepared for your stylist to say no, – if your hair is the wrong length, or texture it may very well not be the right style for you. And remember, they can change your hair but not your face..
5. Being Glued to Your Phone
Most stylists don't have an issue with you scrolling through Facebook or texting but actually talking on the phone is a big no-no. A phone attached to your ear is going to get in their way and when they want your head on a certain angle it's for a reason. Put it down!
6. Turning up With Filthy Hair
You don't have to wash your hair on the day of your appointment and several days past its' last wash can also be fine depending on how oily your hair gets BUT do not turn up with matted, oily, smelly locks.
7. Lying about How Much Effort You Will Put in at Home
There's not much point in going to your hairdresser with a photo of an elaborate hairstyle that will require skilled blow drying, tongs and several products to achieve the look when all you ever do is scrape your hair back into a ponytail and walk out the door. Be honest with how much effort you're really going to put in when you get home.
8. Wanting Your Jet Black Hair Transformed to Platinum Blonde in One Go
It is impossible to achieve this in one visit. It will take a LOT of visits with gradual foils and lightening techniques to get it there. Be patient.
9. Turning up Sick
You wouldn't like it if you turned up to an appointment to be told your hairdresser is sick so don't go in there and make them sick! Turning up when you've just spent a night on the toilet is bad form. Same goes for a hacking cough or a raging flu.
10. Making Small Talk When you Don't Want To
Hairdressers get it. After a few simple questions and one-word responses they will leave you be to browse through a magazine. They are taught by management that customer service is key so will always ask you "what are your plans for the rest of the day" and "what have you got going on this weekend" so don't get annoyed by it.
I'm sure there are many, many more pet peeves out there and if you're a hairdresser we'd love to hear them!