17 Must-Have Wardrobe Essentials You Need This Summer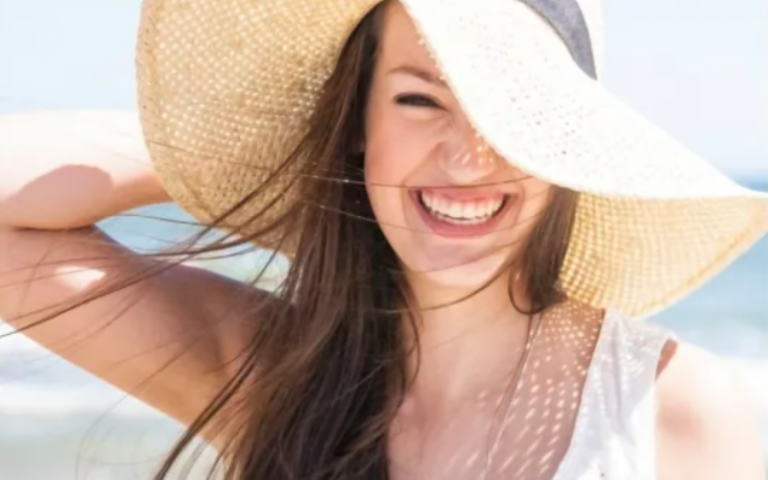 17 Must-Have Wardrobe Essentials You Need This Summer
As we emerge from our wintery lockdown fashion slumber it is high time we updated our wardrobes with everything we need to hit summer head-on.
We've put together a simple list of summer essentials to make refreshing your style as effortless as can be. Will your summer 2021/2022 staples include these items?
Bonds Classic Crew Tee $29.99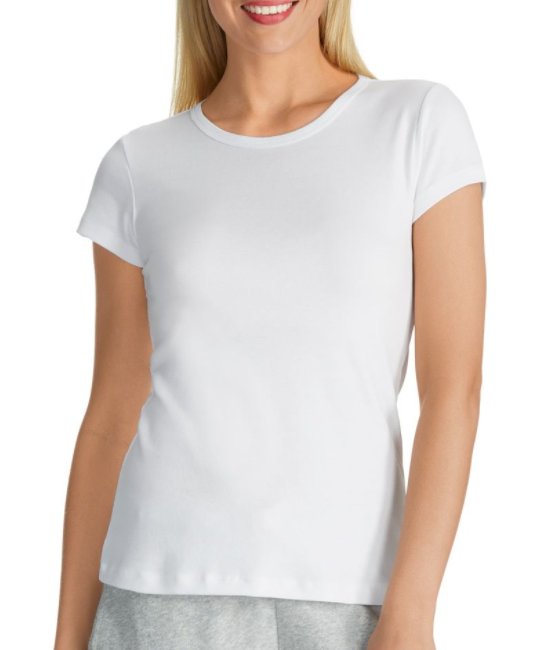 Bonds Classic Crew Tee is the ultimate fashion addition to every woman's wardrobe. Made from cotton and cut to be close fitting without being tight, this is a style that will suit women of all ages.
Woven Riviera Smock Mini Dress $44.99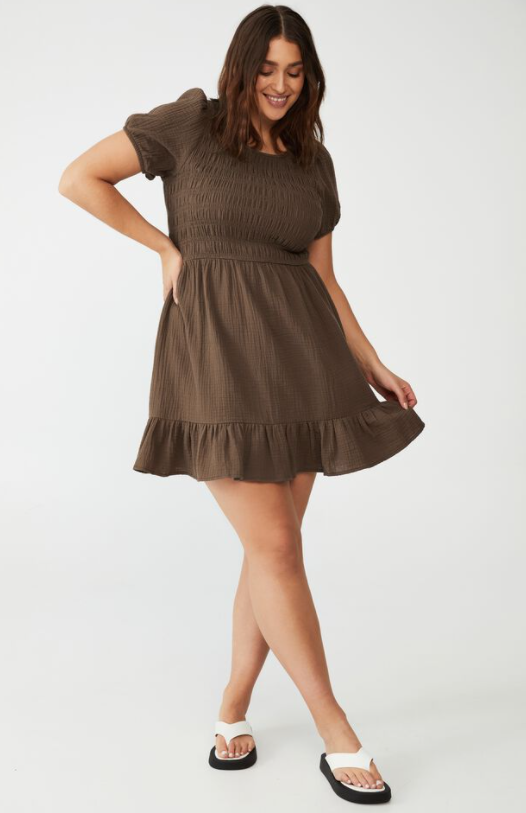 This sweet Woven Riviera Smock Mini Dress is available in several colours and sizes up to 24+.
https://cottonon.com/AU/curve-woven-riviera-smock-mini-dress/2053072-04.html
Black Lauren by EOS Sandals $159.95


Designed to be simple and stylish, these soft leather sandals have a contrasting tan sole which create a wonderfully light summery feel. Comfort is key here, so when you choose Lauren, you will be choosing sandals that feel as good as they look.
Sacha Drake Classic White Shirt $189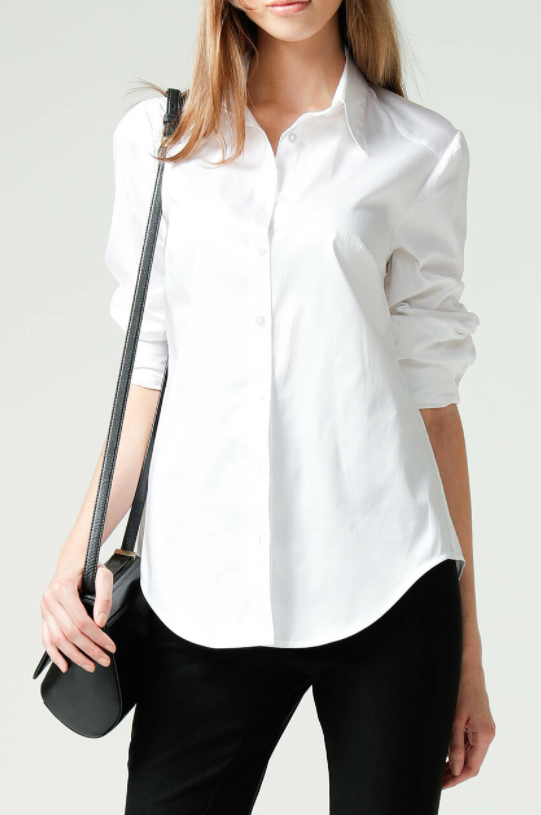 This classic, white button through shirt carries a lovely stretch and shape, that is flattering for all. Wear the sleeves long or roll up for a more relaxed look.
The Studio Tote Bag $39.99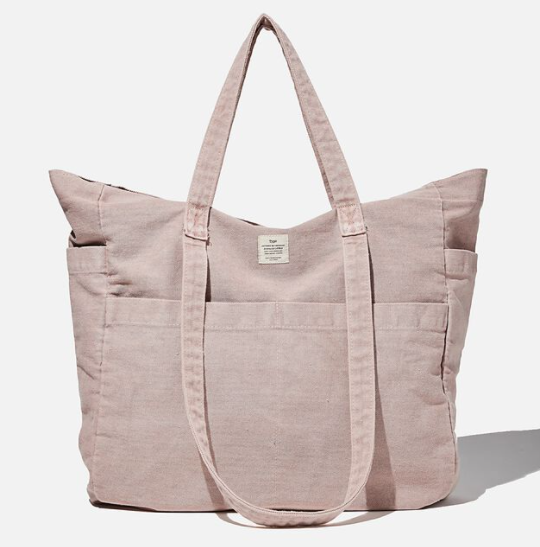 This practical and stylish Studio Tote Bag fits an A3 sketch book so you can really pack a lot of gear in with you when you're on the go.
Fast and Free High-Rise Crop Leggings $129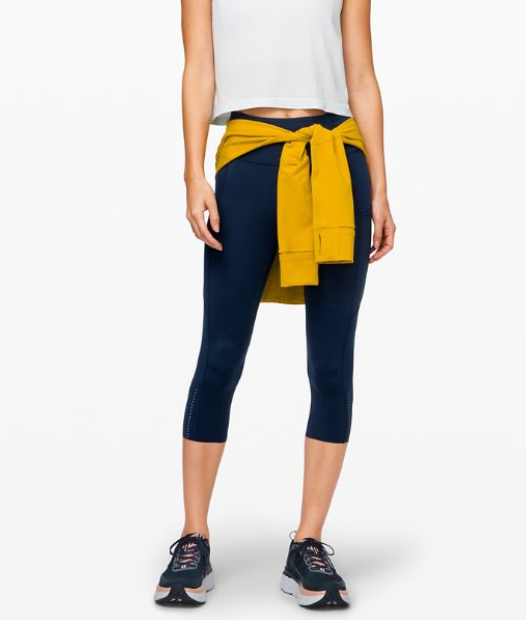 The Fast and Free leggings collection is about unrestricted movement and incredibly lightweight coverage that passes the squat test. Featuring two side drop-in pockets for your phone, these leggings will never sag or fall down.
Nala Shirt Dress $124.95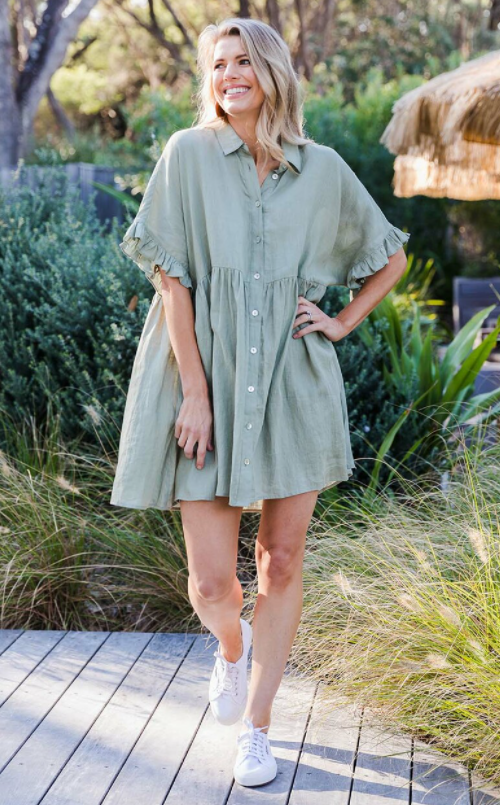 The Nala Shirt Dress from Eb & Ive has arrived just in time for the warmer weather and your summer wardrobe update! Cute in an oversized relaxed fit, this stunningly simple linen shirt dress is light, cool and ready for days spent relaxing at the beach, picnics in the park or shopping with the girls.
Tassie Maxi Skirt $75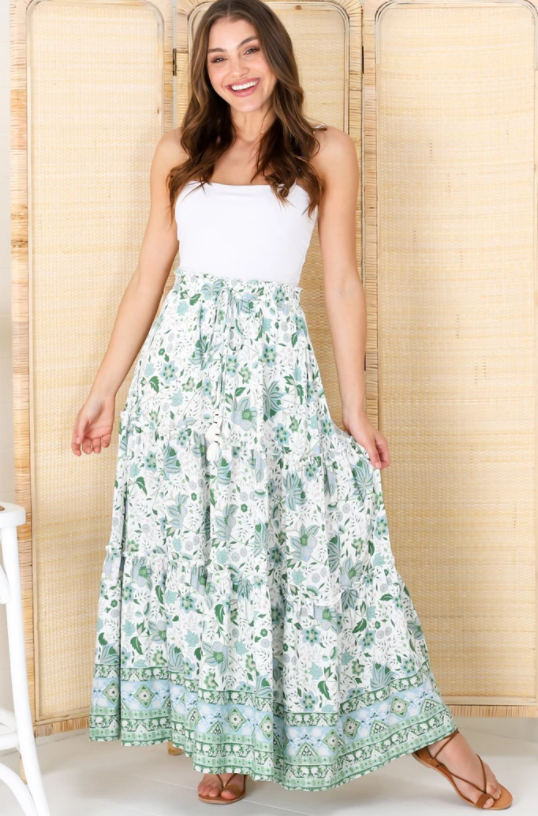 This Tassie Maxi Skirt delivers a full length feminine silhouette and easy wear feel. Sure to be perfect for the season and a must have for every boho babe's wardrobe!
White Crecy Sneakers $49.95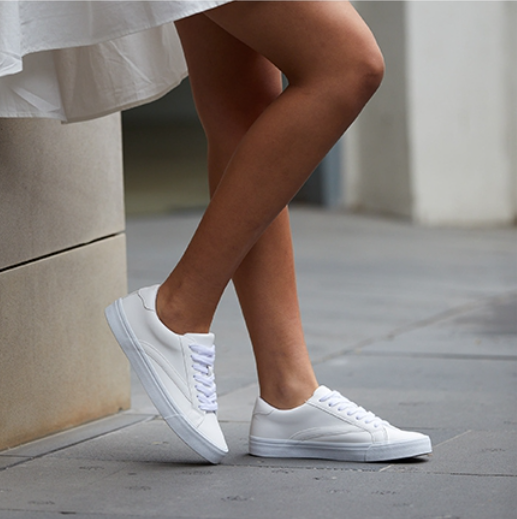 The ultimate style for cool and casual vibes is Crecy. These lace up sneakers are completely versatile and will go with everything.
High Mom Denim Short $39.99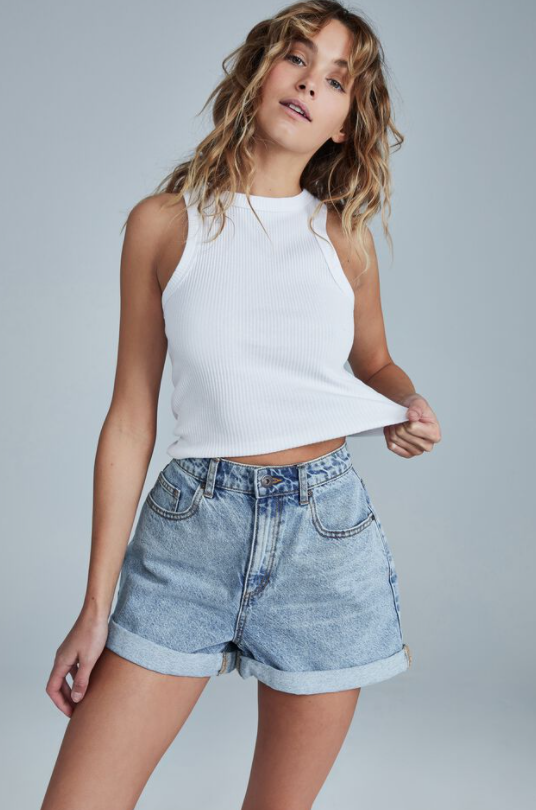 Just like your favourite mom jeans, but shorts. This authentic vintage fit has a flattering high waist and short leg length with raw hems. Classic five pocket styling finishes the look.
Lunar Maxi Dress $94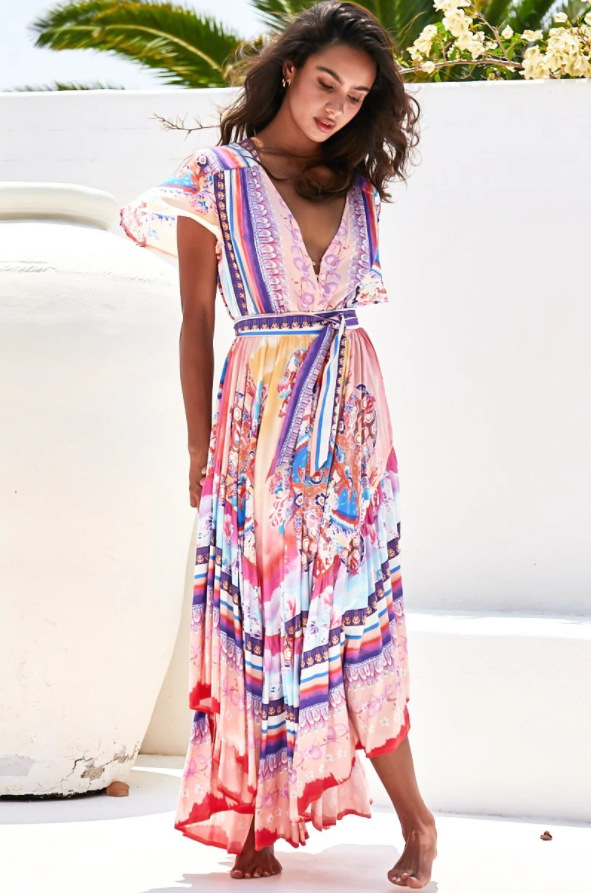 How gorgeous is the flirty and flowy Lunar Maxi Dress in the Taurus style from Jaase. The Lunar Print is so captivating and perfect for the spring and summer. This dress is the perfect addition to your wardrobe!
Fable Heeled Slides $59.95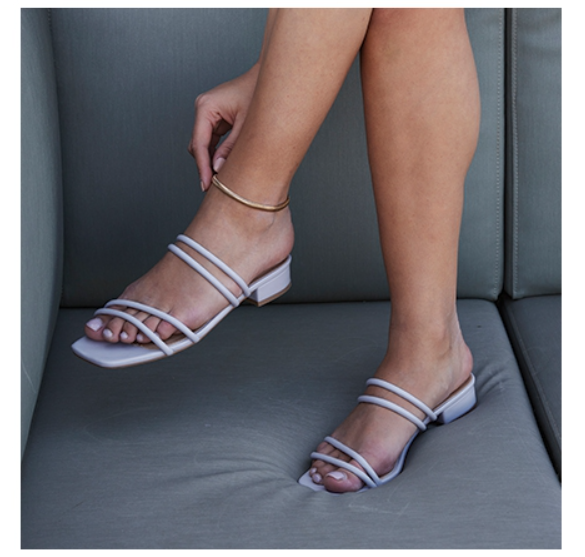 Available in tones of black, nude or lavender, the Fable Heel slide is sure to enhance any outfit that it's paired with. Style your Fable thong with flared jeans and a crisp white tee for a trendy day-to-day look.
Indigo Mini Dress $59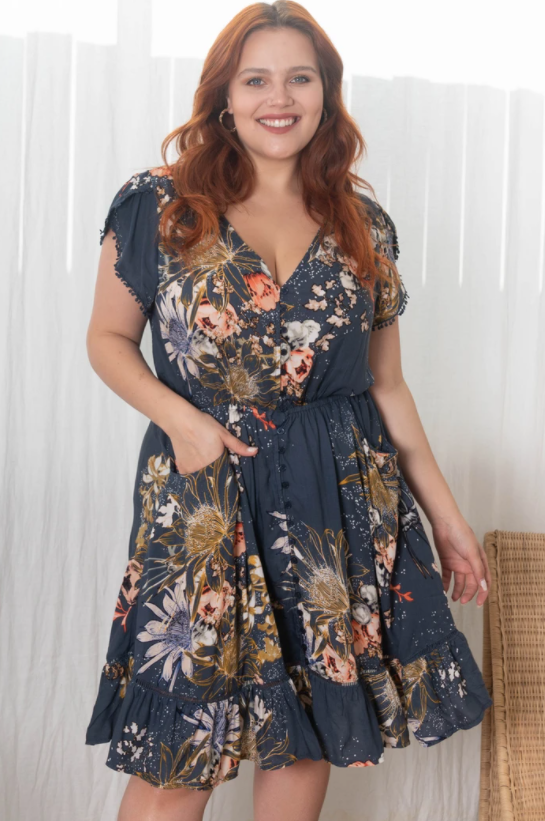 We are obsessed with this Jaase x Salty Crush Exclusive Indigo Mini Dress! This super girly floral dress will have you feeling very cute and comfortable.
Relaxed-Flare Jeans $59.99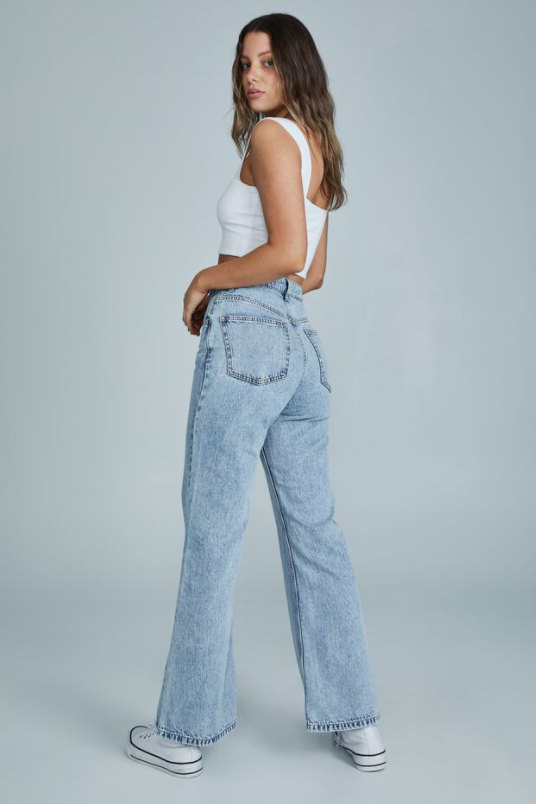 These high rise jeans are fitted through the waist and hip, going into a gradual flare at the hem.
Camilla Snake Print Shoulder Bag $119.95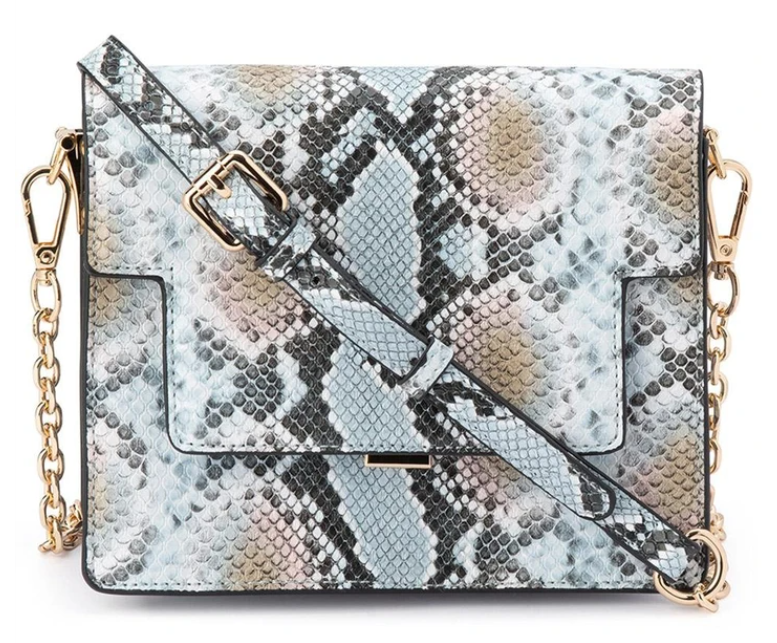 The Camilla Snake Print Shoulder Bag features an elegant snake print finish that gives this bag an effortlessly cool retro feel. Clip on the detachable chain to turn this chic shoulder bag into a stylish top handle bag for a more formal occasion.
Colour Block T-Shirt Dress in Romantic Pink & Multi $99.95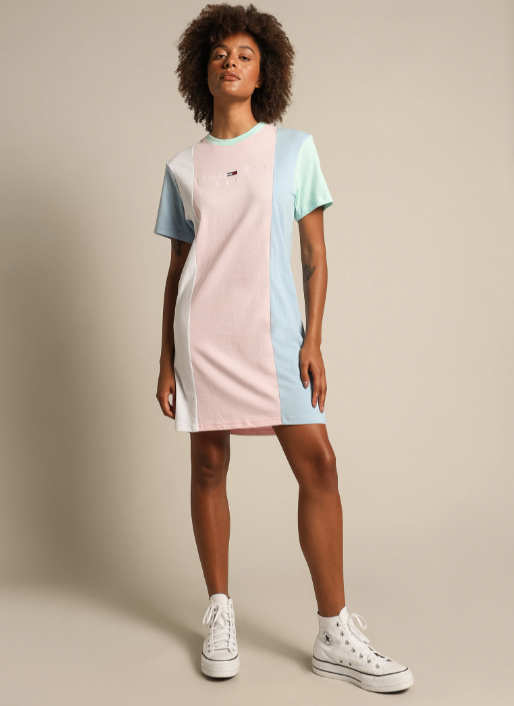 This short-sleeved Tommy Hilfiger crew neck t-shirt dress in colour block print is part of the retro inspired pastel collection and perfect for summer.
The Denim Jacket $109.95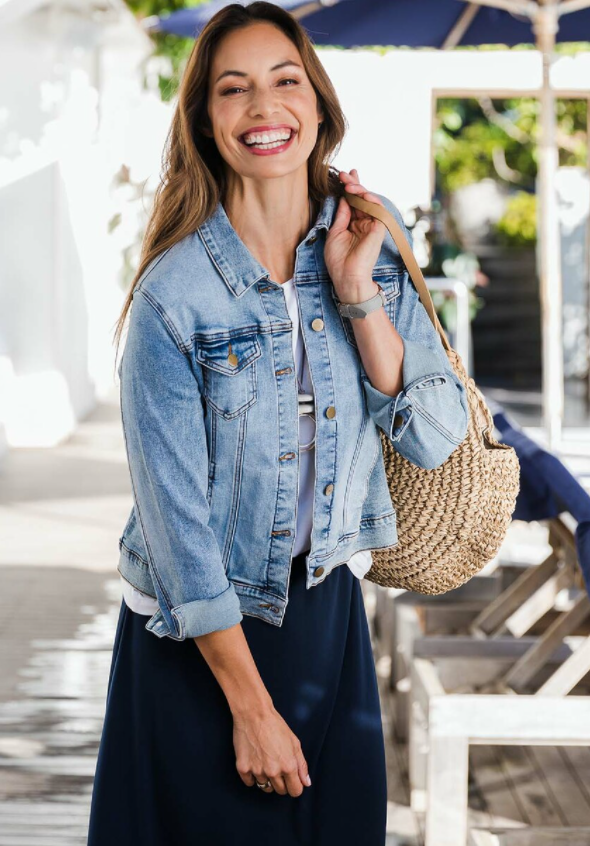 A denim jacket can be worn in so many ways, mix it up and create a cool casual look for easy weekend style or team over a skirt and top for casual Fridays.
Disclosure: This article contains affiliate links. This means that if you make a purchase, we may receive a small commission at no extra cost to you. This helps to pay the running costs for our website and the wages of our work-from-home writers, who are parents, just like you.