Shop The Best Natural & Organic Baby Products In The One Place!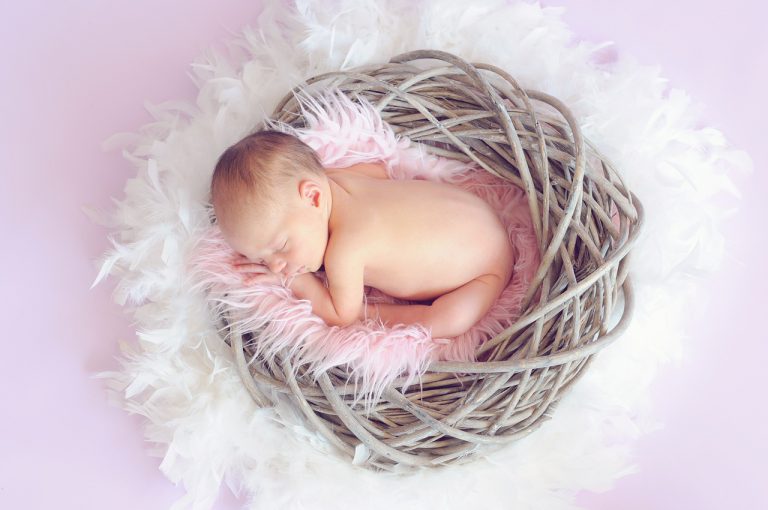 Shop The Best Natural & Organic Baby Products In The One Place!
Shopping for organic baby products doesn't have to be complicated. Nourished Life proudly stock a wide range of chemical and toxin free baby lotions and creams where every label has been checked to ensure that your baby and kids' products are free from any chemicals that can irritate young hair, skin and eyes.
The mission at Nourished Life is pure and simple – they want to make clean living inspired, convenient and accessible. Nourished Life started back in 2011 when natural products were difficult to find. Nourished Life became the source for all things natural and is now the go to for those who care about what they put on and in their bodies. From make up, to skin care and even clothing, Nourished Life really is your one-stop organic shop!
Here are some of our favourite products from Nourished Life.
Badger Sleep Balm

The Badger Sleep Balm is a natural Olive Oil and Beeswax based balm featuring a unique blend of calming essential oils including Rosemary, Bergamot and Lavender which are traditionally used to promote relaxation and sleep.
This balm is ideal for anyone wanting to achieve a regular sleep time routine or for those who find it difficult to still the mind after a long, busy or stressful day. It is also a wonderful option for those who need to combat jet lag or catch some sleep on the plane.
Natural and safe for use by the whole family.
Made in the USA, Certified Organic, GMO Free, Certified Gluten-Free by the GFCO and Certified Cruelty Free BUY NOW $21.95
Dr Bronner's Pure-Castile Liquid Soap – Baby Unscented Mild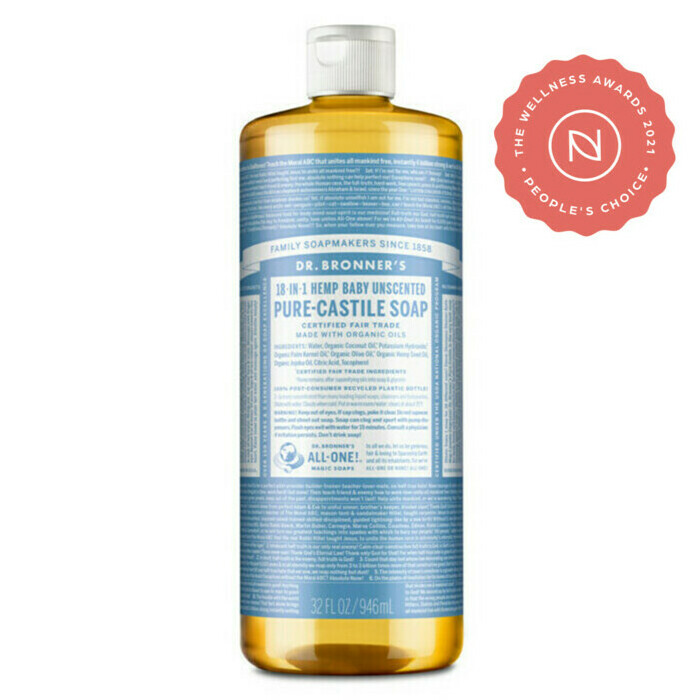 Dr Bronner's liquid Castile Soap in Baby Unscented provides a fragrance-free option that is gentle enough for use on delicate baby skin, or the most sensitive adult skin. Made from natural ingredients including hemp and coconut oil, it effectively cleanses without stripping the skin of its natural oils. The formulation is based on the traditional Castile recipe, and is suitable for all skin types. Follow our dilution instructions to find numerous other uses around the home. BUY NOW $6.55
Little Urchin Natural Sunscreen SPF 30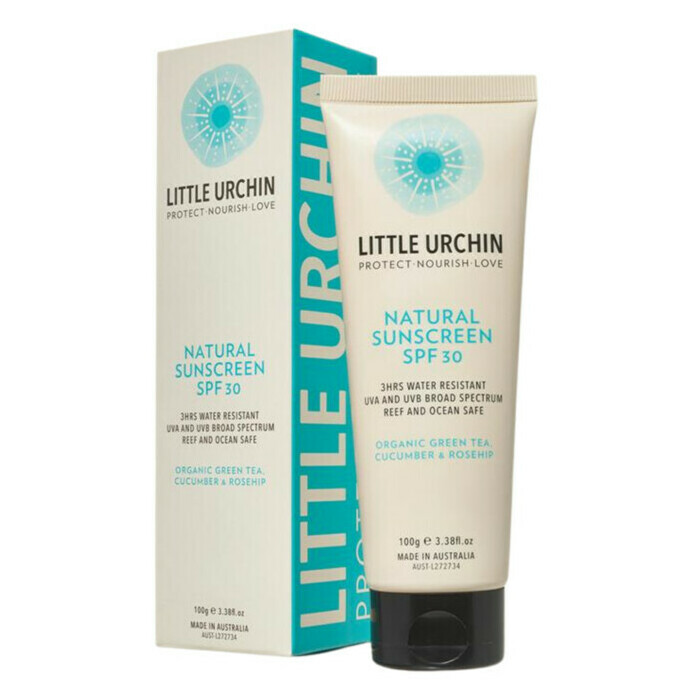 Little Urchin Natural Sunscreen contains Zinc Oxide as its active ingredient, and SPF 30 and UVA/UVB broad-spectrum protection without any nasty chemicals or toxins. This clear, non-greasy sunscreen is formulated to be suitable for the whole family, including babies over 6 months, and those with sensitive skin. It also contains certified organic Green Tea, Cucumber and Rosehip extracts to soothe, cool and nourish the skin, and is designed to give 3 hours of water-resistant protection. Australian made and owned. BUY NOW $24.95
Wotnot Biodegradable Baby Wipes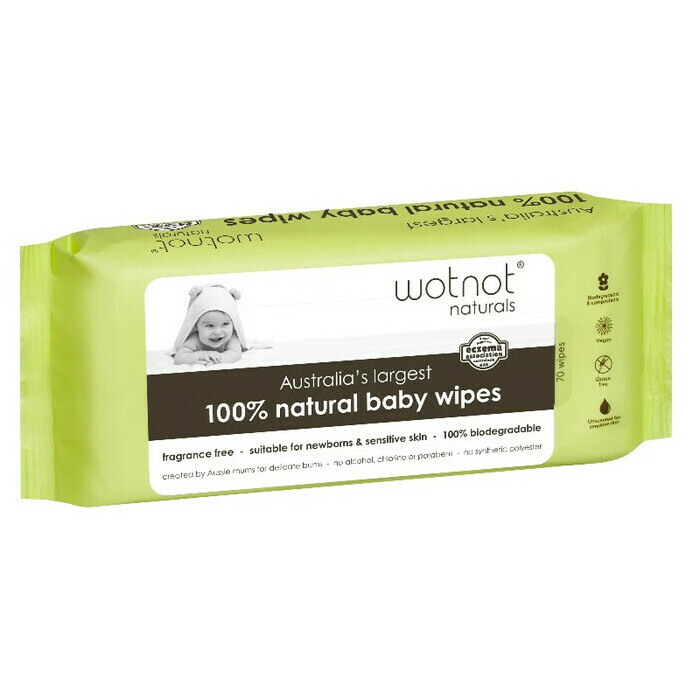 These WOTNOT Biodegradable Baby Wipes in a pack of 70 have been developed by Australian mums as an ideal replacement for mainstream brands that contain nasty chemicals. WOTNOT uses only the finest and most gentle natural extracts, including Aloe Vera and Vitamin E, to care for baby's skin as they gently clean. BUY NOW $6.95
Grin Baby Silicone Finger Brush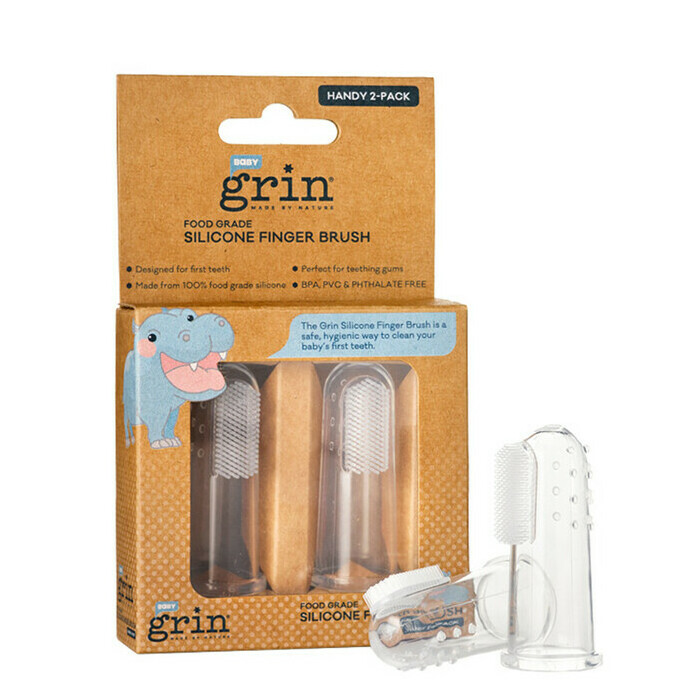 Grin Baby Silicone Finger Brush is a safe, hygienic healthy way to clean the baby's first teeth.
Thoughtfully designed with baby teeth in mind, the double-sided finger brush offers a soft brush side to gently clean teeth, with a dimpled side on the back to massage sensitive gums. Made from food-grade Silicone it is safe and easy to sterilise. BUY NOW: $9.99
Kiwiherb Children's Throat Syrup
Children's Throat Syrup by Kiwiherb is a beautiful herbal formulation of organic Echinacea and organic Thyme in a base of Manuka Honey that can be used to target colds and flu that particularly challenge the throat area. Contains Thyme, which has traditionally been used for cough and congestion/catarrh and Echinacea which has antioxidant or free radical scavenging activity. May help reduce the severity and duration of colds, maintain a healthy immune system and assist in the maintenance of general well-being. BUY NOW: $26.90
endota Organics Nurture Calming Sleep Mist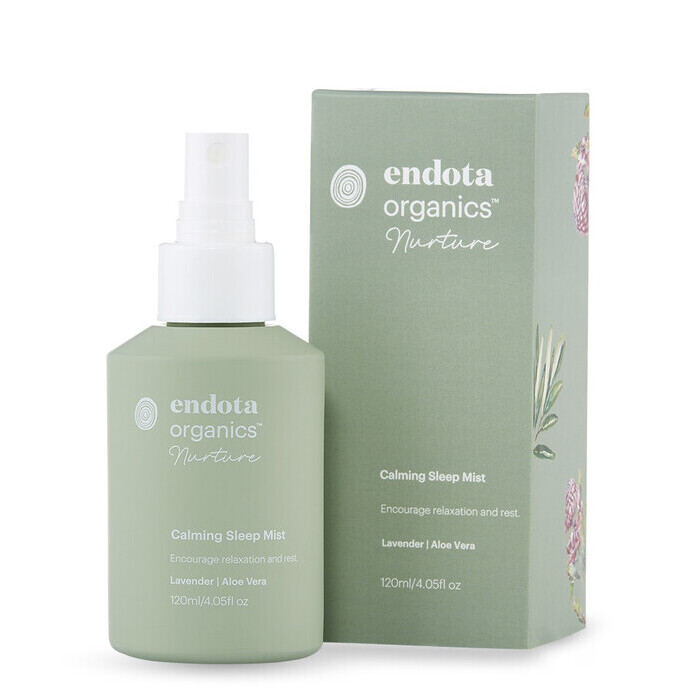 Create an atmosphere of calm that encourages rest and peaceful relaxation with the Endota Organics Nurture Calming Sleep Mist. A delicate, multi-purpose sleep mist, infused with pure Lavender essential oil that will create a relaxing and calming aroma.
This gentle, non-toxic mist contains pure, certified organic ingredients including soothing Aloe Vera that can help establish a positive bedtime routine, eliminate unwanted odours from the nursery or simply add a touch of calm to an unsettled day. Suitable for pregnancy and breastfeeding. BUY NOW: $23.00
Disclosure: This article contains affiliate links. This means that if you make a purchase, we may receive a small commission at no extra cost to you. This helps to pay the running costs for our website and the wages of our work-from-home writers, who are parents, just like you.