20 Hilarious Tweets That Perfectly Capture What Marriage Is Like – Part 3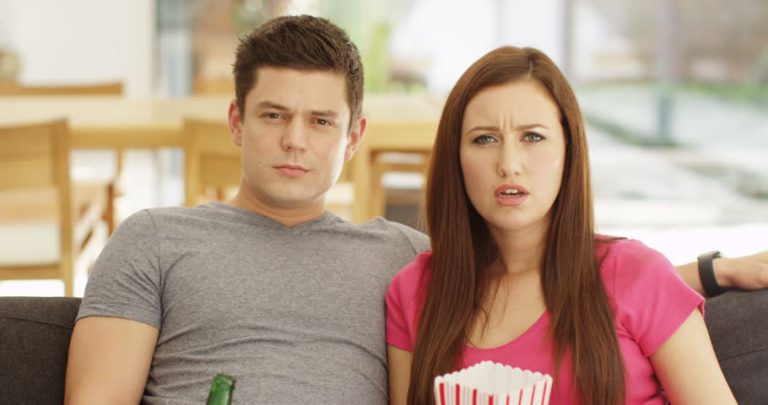 20 Hilarious Tweets That Perfectly Capture What Marriage Is Like – Part 3
These tweets about marriage are so fun. Unlike finding your partner's secret stash of toenail clippings on the floor next to the lounge. That's not fun. That's the opposite of fun.
1.

Husband got excited thinking I was touching myself under the covers but I was actually just opening a Kit Kat I didn't wanna share.

— Valerie (@ValeeGrrl) December 30, 2015
2.

When my wife falls asleep in a public place, I shake her a little and yell, "DON'T YOU DIE ON ME!" People always clap when she wakes up.

— Abe Yospe (@Cheeseboy22) August 18, 2015
3.
My husband still talks about that one time he loaded the dishwasher correctly like it's going to get our kids into Harvard.

— she's unfiltered (@MommaUnfiltered) July 26, 2015
4.
Couples have an amount they can spend up to without discussing with each other. Mine is around $50. My wife's is around $643.27. Apparently

— Boyd's Backyard™ (@TheBoydP) July 19, 2013
5.
My husband gets so mad when I introduce him as my first husband.

— fabulous af (@toujours_fab) November 28, 2012
6.
Tell me again how I unloaded the dishwasher too loudly when you were watching golf. Detectives will want to know exactly how this went down.

— Annie Hatfield (@HatfieldAnne) June 3, 2015
7.
My husband is home sick from work today and it's like having one thousand babies.

— Sarah del Rio (@est1975blog) December 15, 2014
8.
Wife: Someone invented a laundry folding machine

Me: I already have one of those. It's called a w-

Wife: *death glare*

Me: It's called me

— James Breakwell (@XplodingUnicorn) June 6, 2016
9.
When a child whines and cries, you give it back to the mama, so…

*hands husband back to my mother-in-law*

— Marlebean (@Marlebean) August 21, 2015
10.
Marriage is mostly about knowing which hand towels you can use and which ones are for the better people who visit your wife's home.

— Troy Johnson (@_troyjohnson) May 28, 2015
11.
MARRIED SEXTING: I'm not wearing any underwear…because you never put the laundry in the dryer like I asked you to 100 flipping times.

— Christie Johnson (@cjohnsonking5) September 19, 2015
12.
When I awoke from the car accident in a full bodycast, my wife was right at my bedside to let me know that childbirth is still more painful.

— Kent Graham (@KentWGraham) May 24, 2015
13.
When my husband goes outside to investigate a strange noise, how long do I have to wait before un-pausing the show we were watching?

— Amy Dillon (@amydillon) December 30, 2015
14.
All I want is for you to love me and let me put my cold feet on you. #nosocks #marriedpeopleissues

— Erica Boland (@OtherBolandGirl) March 29, 2016
15.
My wife is a total MILF!

*Mammal I've Learned to Fear

— rob delaney (@robdelaney) May 22, 2016
16.
My wife brought home low sodium bacon and now I understand what it means when someone says they love you but they aren't IN LOVE with you.

— Simon Holland (@simoncholland) October 28, 2014
17.
I'd have murdered my husband years ago, but the only place w/ more laundry than my house is prison.

— stabbatha christy (@LoveNLunchmeat) January 23, 2015
18.
My husband's so smart.

He's prepared for the Apocalypse by leaving pants puddled on the family room floor so he can make a quick exit.

— Walking Outside (@WalkingOutside) January 27, 2016
19.
The best thing about being married is having someone who can tell you if something is disgusting or not…

— Boyd's Backyard™ (@TheBoydP) February 24, 2016
20.
Today's my husband's birthday, so…

*flips coin to see if I should shave above the knee*

— Ashley Austrew (@ashleyaustrew) January 29, 2016
Love bites, love bleeds, it will bring you to your knees… because they insist on watching random Youtube videos at full volume while sitting next to you on the lounge during My Kitchen Rules. 
Read our first instalment of hilarious marriage tweets here, and our second instalment here!