250 Reason to Watch Dreamworks New Animated Series 'Trollhunters'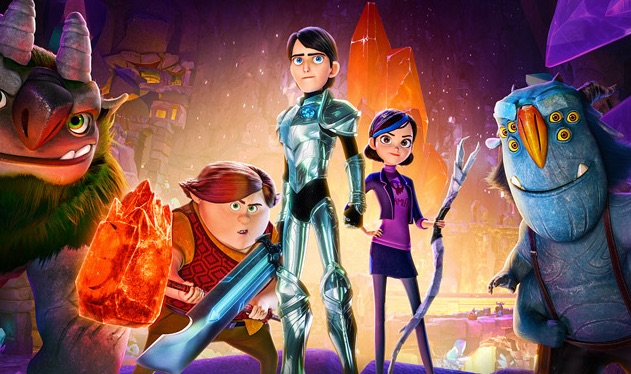 250 Reason to Watch Dreamworks New Animated Series 'Trollhunters'
The much-anticipated new animated series from Dreamworks, The Trollhunters drops today (23rd December) on Netflix, and if you aren't already excited, you should be! With a steller voice cast including Ron Perlan (Hellboy), Steve Yeun (The Walking Dead), Kelsey Grammer (Frasier, The Simpsons), Charlie Saxton (Betas) and the late Anton Yeltsin (Star Trek Beyond) as the hero, 15year old teenager Jim Lake Jr, The Trollhunters offers 23 episodes of adventure the whole family will enjoy.
When ordinary teenager Jim Lake Jr. stumbles upon a mystical amulet on his way to school one morning, he inadvertently discovers an extraordinary secret civilization of mighty trolls beneath his small town of Arcadia. Strong-willed and seeking adventure but wholly unprepared for the responsibilities thrust upon him, Jim is forced to take on the exalted mantle of Trollhunter, sworn to protect the good trolls from powerful enemies bent on revenge. The first human ever to hold the honour, Jim abruptly goes from fighting his way through the daily mayhem of high school to joining a war that has raged for centuries, a conflict that now threatens all of mankind and troll-kind alike.
Accompanied by his closest human friends and a few key troll allies, the courageous fifteen-year-old must plunge headlong into a fantastical world of astonishing creatures, glorious cities, and fierce enemies desperate to destroy him. Suddenly destined to play a crucial role in an ancient battle of good and evil with stakes that couldn't be higher, Jim is determined to save the world — right after gym class. DreamWorks' Trollhunters is a heroic tale that uncoils with ambitious, complex storytelling and stunning visuals that raise the bar for animated series, creating an event series that will thrill the entire family.
Just in time for long holiday trips, Netflix recently announced that members can now download many of their favourite series and movies at no extra cost. To start downloading today, make sure your Netflix app is updated to the latest version and head to the 'Available for Download' menu on your tablet or mobile device. Don't miss out on all the Netflix movies and series available to take with you, anywhere you go.
(And yes! Trollhunters is among these titles!)