30 Gifts Any Teenage Boy Would Be Absolutely Delighted to Receive This Christmas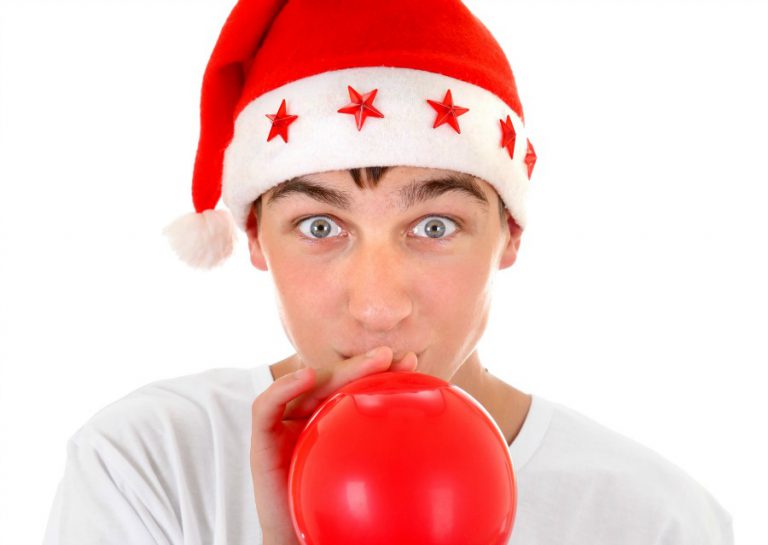 30 Gifts Any Teenage Boy Would Be Absolutely Delighted to Receive This Christmas
If you're having a hard time thinking of a gift that your teenage son would be totally happy with, join the club. We have wine and nibblies and meet every Thursday.
I digress.
Hopefully, this list of 30 awesome gifts for teenage boys will help and take some of the pressure off this Christmas. See you at the meeting, please bring a plate.
Jansport Cross Town Backpack $59.99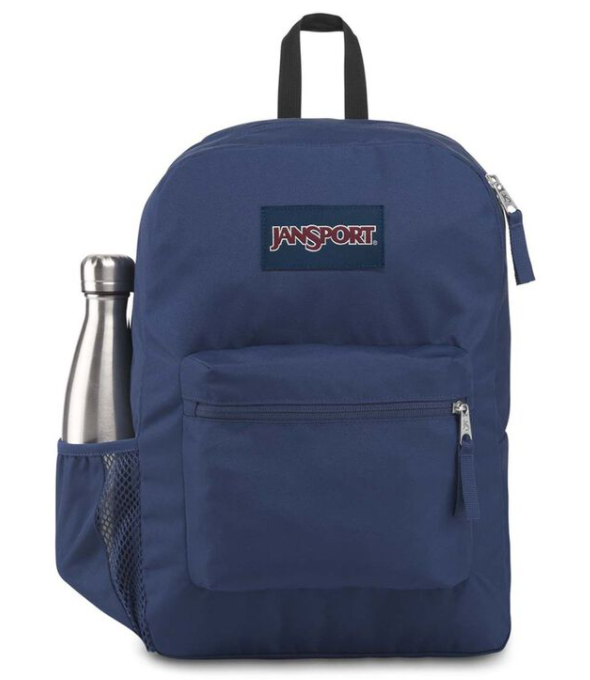 Featuring its classic silhouette, the JanSport Cross Town Backpack is ultralight for everyday use. The backpack is available in a variety of colours and prints, perfect for every style of self expression.

Original Stormtrooper – Mini Bluetooth Speaker $24.99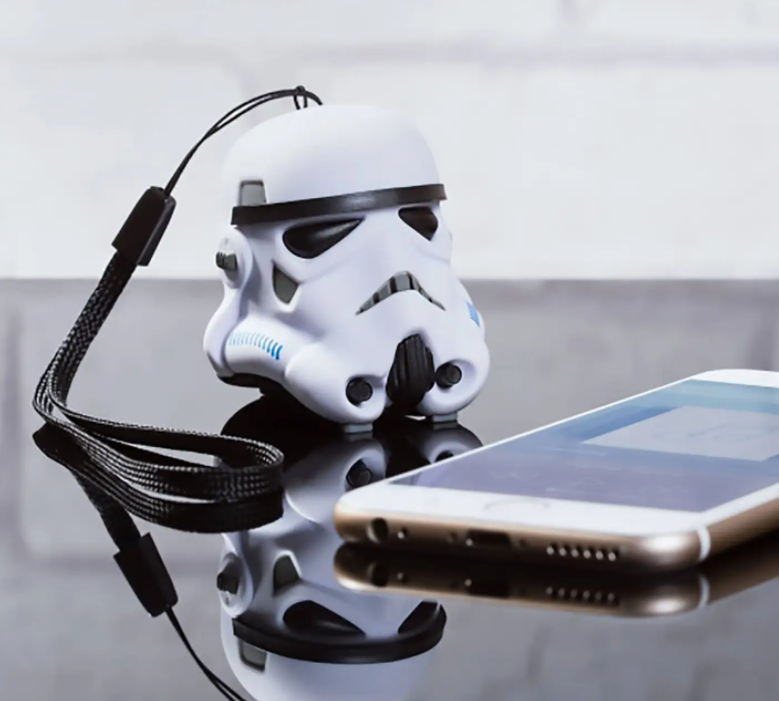 The awesome Original Stormtrooper Mini Bluetooth Speaker is pocket sized and ultra-portable. Small in size but not in power: the Stormtrooper speaker offers 2W of sound. Simply connect to any Bluetooth enabled device for up to four hours of play time within a 10 m range before needing to charge.
Moose Oodie $84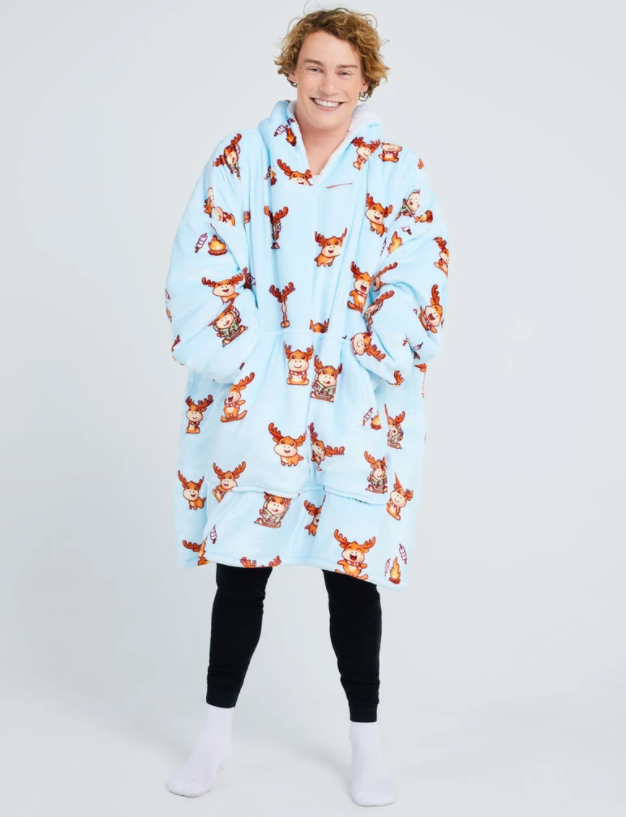 The Oodie is the perfect companion to virtually anywhere: summer camping, evening naps on the couch, hanging out with friends, cuddling with your pet, and so much more. The Oodie is a super soft ONE SIZE FITS MOST hooded blanket. It is based on a 6XL hoodie.
Inflatable Lounge Chair $39.99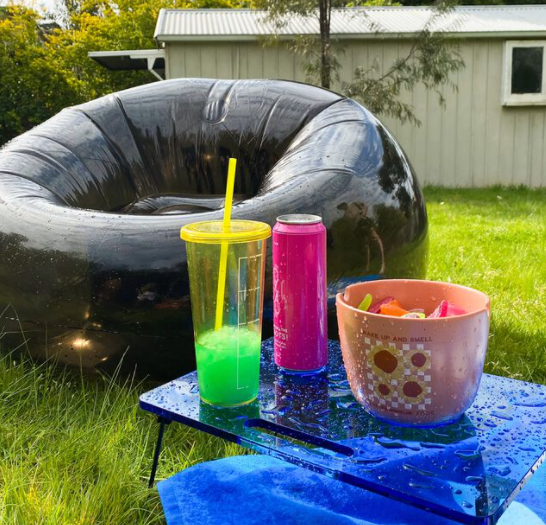 Your teen will love lounging around in style in a retro inflatable lounge chair!
Thrills Co. Storm The Castle T-Shirt in Aged Tan $59.99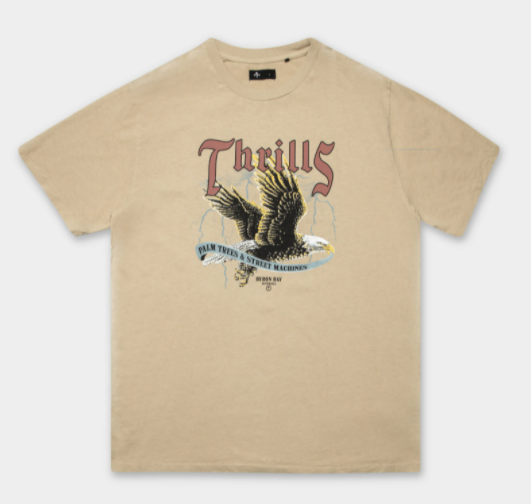 Seriously, Thrills Co. is the hottest brand out there right now. You cannot go wrong with a Thrills Co tee for your teen.
Bamboo Weighted Blanket $189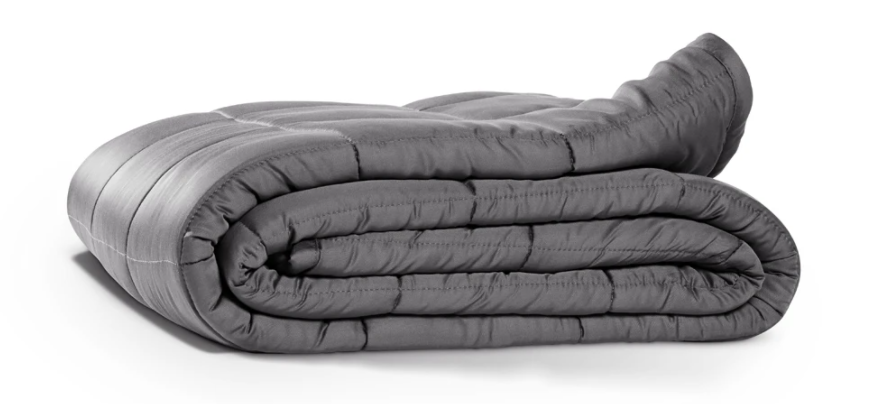 The unique ultra-high quality bamboo fibres in this weighted blanket have thermo-regulating properties — which means they can help keep you cool for a more restful sleep. The glass beads, which provide a soothing weight, also help disperse heat. This is a must have for people who want a cooler, relaxing, and calmer nights sleep.
Jacquard Textured Towel $39.99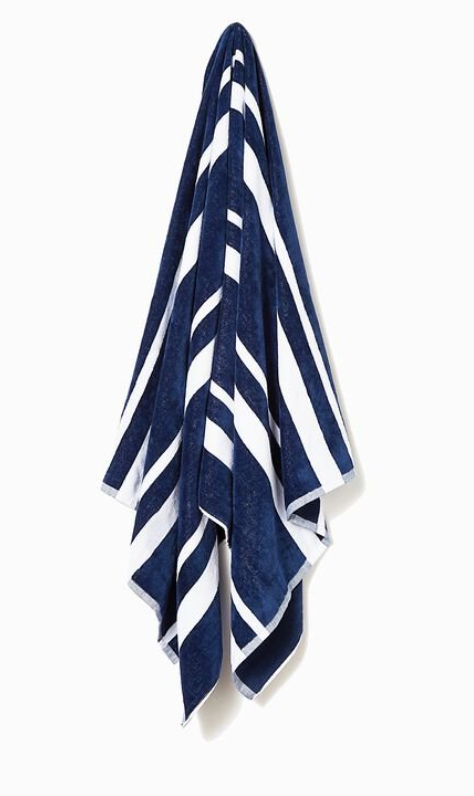 Everyone could do with a flash new beach towel, and these Jacquard Textured Towels come in six different prints in "man-sized" measurements. The perfect stocking stuffer!
https://cottonon.com/AU/mens-jacquard-textured-towel/3611502-02.html?dwvar_3611502-02_color=3611502-02&cgid=christmas-gifts-him&originalPid=3611502-02
Artists Marker Case $24.99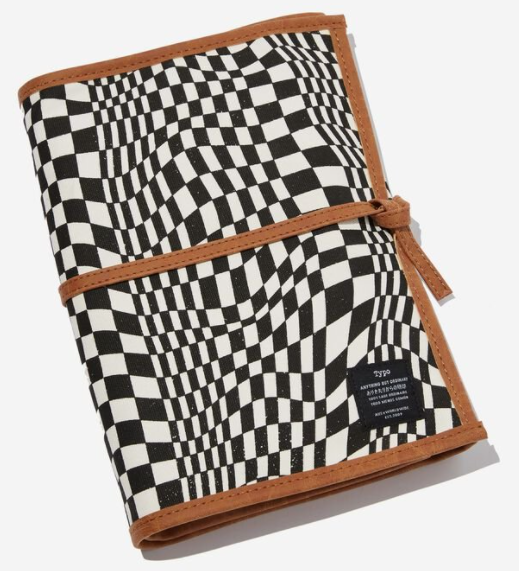 This Artists Marker Case is designed to hold a wide range of creative tools all in the one place, keeping them organised and looking good! Note, markers not included. Available in 4 designs.
Jordan Utility Beanie $40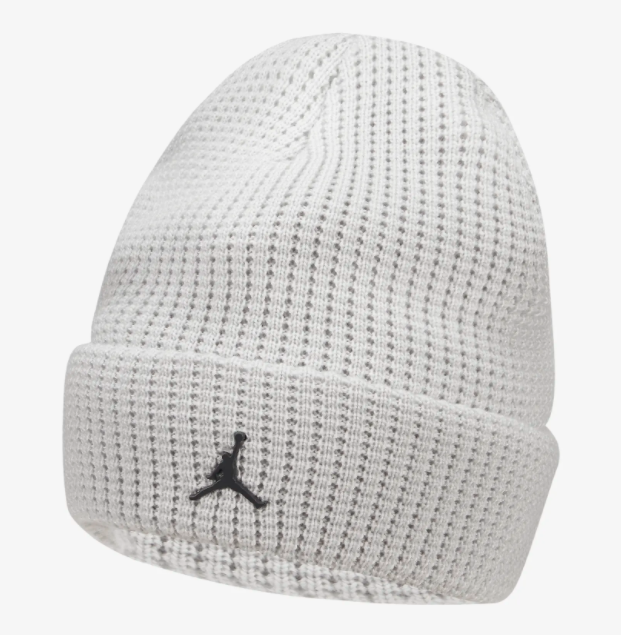 Keep the Jordan Utility Beanie on hand for quick warmth on chilly outings.It's made from soft, stretchy acrylic with a metal Jumpman ingot fixed on the cuff. Available in black or white.
Giant Stress Ball $19.99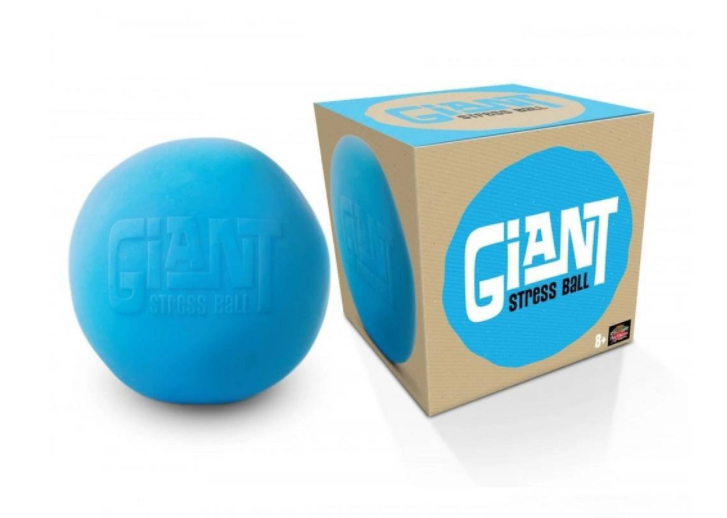 You know what they say… "The bigger, the better." Soft and squishy, this Giant Stress Ball is here to help relieve all your stress and anxiety. This gigantic two-handed stress ball will be your new best friend!
Arse/Face Soap $15.99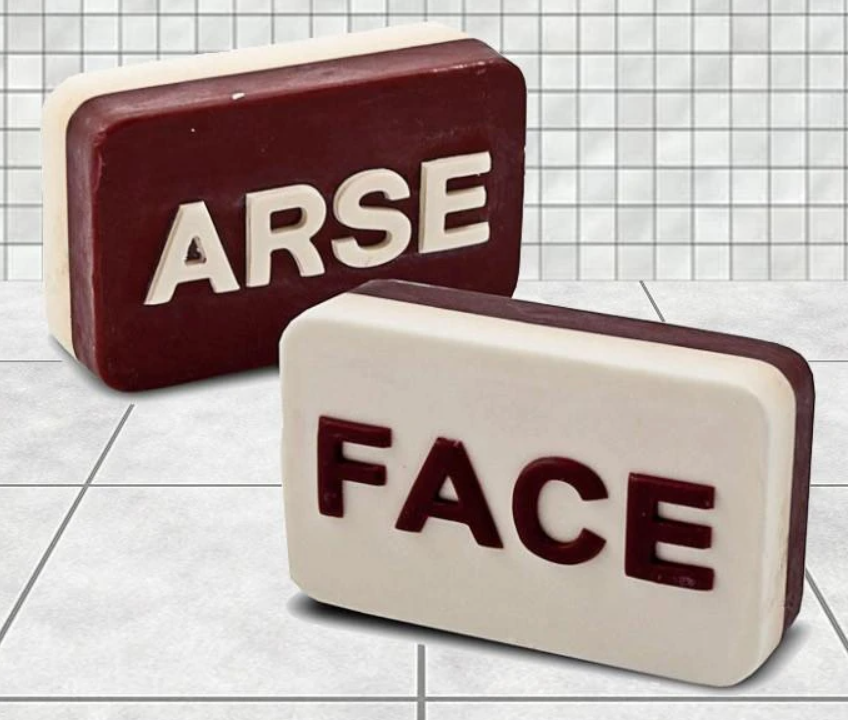 If it's something teenage boys need to do, it's have a shower. Just had one? Go take another one. This hygienic bar of soap is labelled "FACE" to wash your face, and on the other side it is labelled "ARSE" to wash your… you guessed it!
Infinity Gauntlet Lego Set $109.99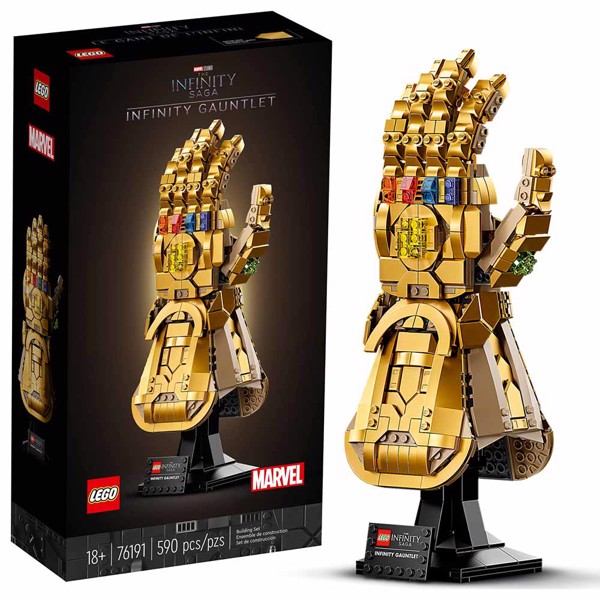 Create Marvel's most devastating weapon. Build and display this authentic reproduction and the tremendous power of the gauntlet will be yours forever!
Premium Metal Flip Clock $149.99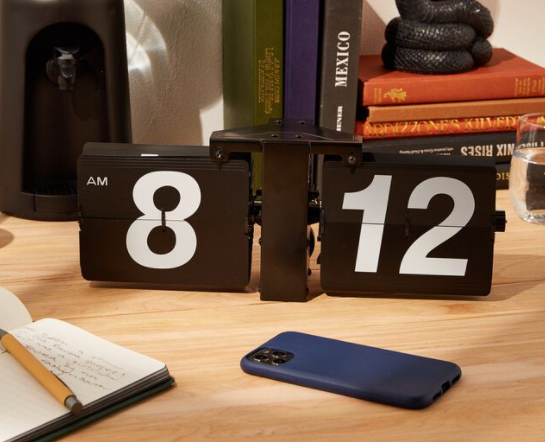 Hang this Premium Metal Flip Clock on the wall or sit it on their desk and your teen will have no more excuses for being late ever again!
Unit Men's Lo Lux Sock 5-Pack $19.99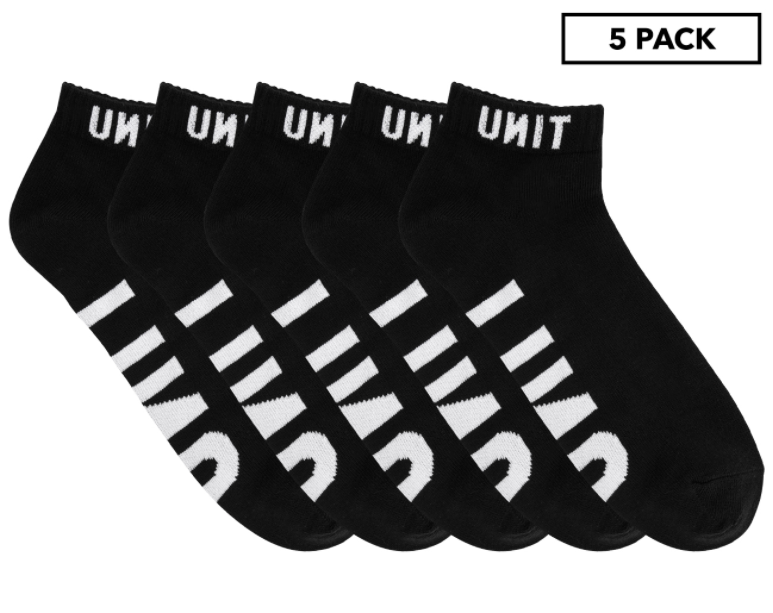 Cushion your feet for maximum all-day comfort with Unit! This Lo Lux Sock pack features 5 hard-wearing cotton rich pairs, with classic Unit branding ready to tackle that BMX track or morning commute effortlessly.
3D Moon Lamp Rechargeable Night Light $19.99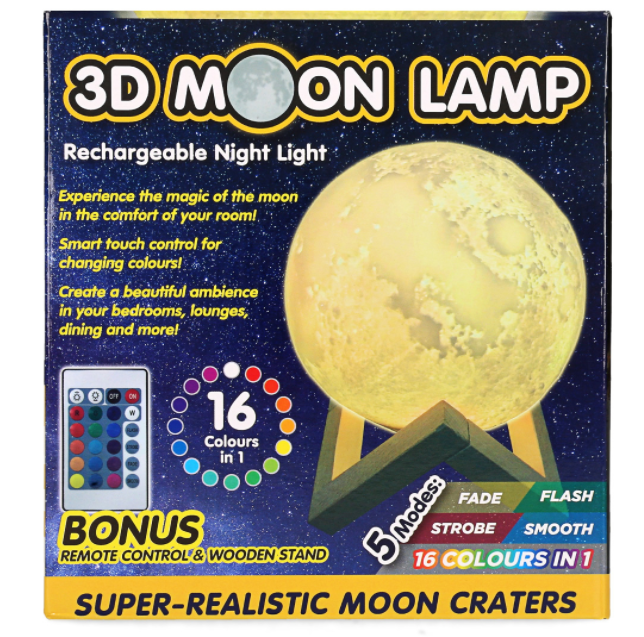 This super realistic 3D Moon Lamp – complete with craters – features a colour changing bulb for 16 vibrant colours in one! Plus, with 5 modes – fade, flash, strobe and smooth – all at the touch of your smart touch controller, you can create the perfect ambience and really set the mood.
New York Yankees Camel Bucket Hat $49.99


This 100% cotton New York Yankees Bucket Hat is every young lad's summer must-have.
Blood Bath Shower Gel $18.99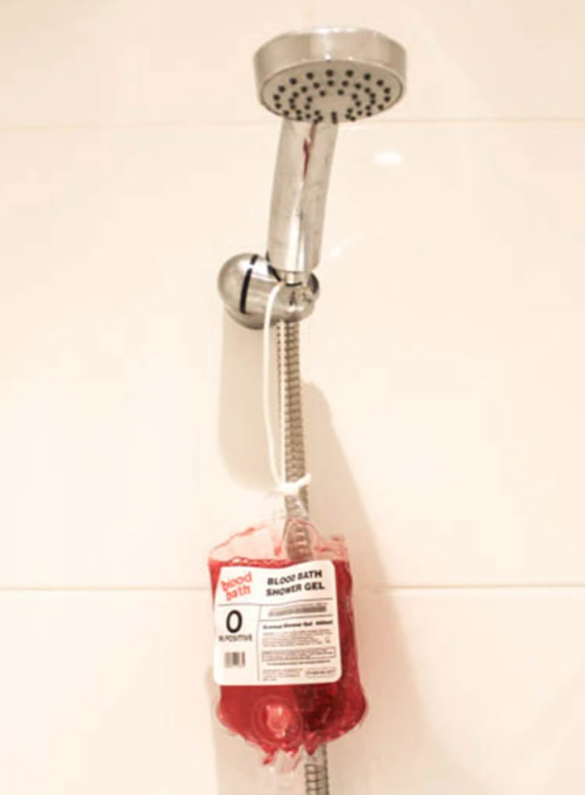 Again, any incentive to actually wash themselves is a much needed gift. It might look ominous, but this Blood Bath Shower Gel really a sweet cherry scented shower gel. Hang it in the shower and play doctor or create a bloody scene from a horror film.
Stupid Deaths Board Game $39.99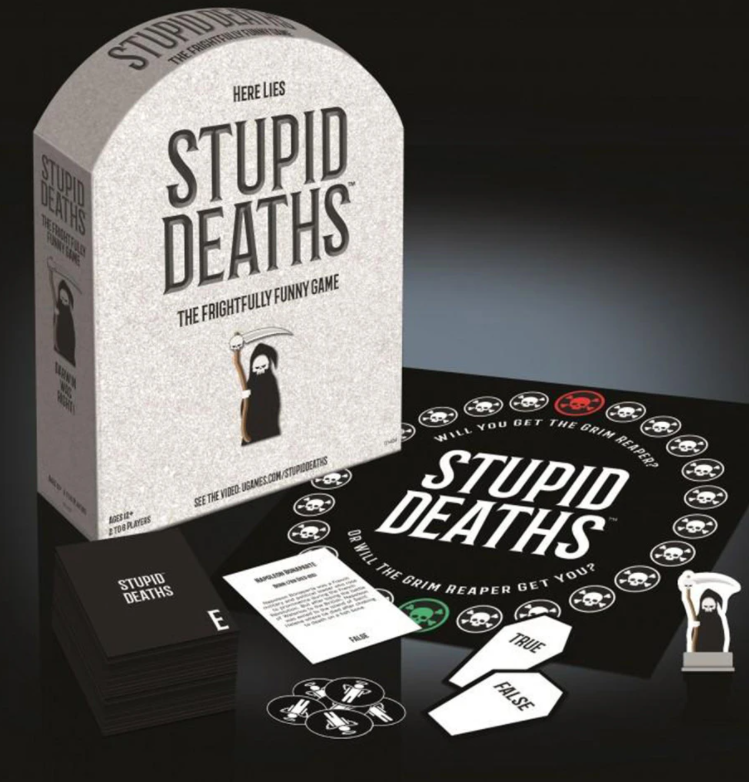 Each player takes it in turns reading one of the stupid deaths cards. The other players vote on whether they think that's a true death or a made up one. If you get it right, you move a little further from death. If you get it wrong… The Grim Reaper gets that little bit closer.
Rick and Morty Gadget Decals $9.99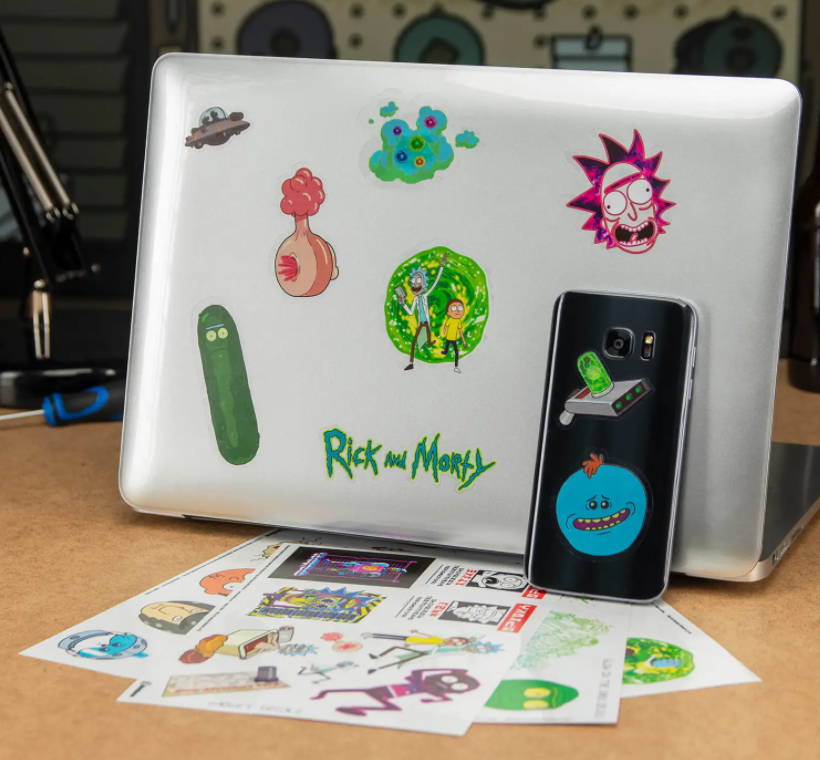 Decorate your gadgets with your favourite characters and iconic scenes from Rick and Morty, giving your smartphone or tablet a sci-fi twist.
Mini Vending Machine $29.99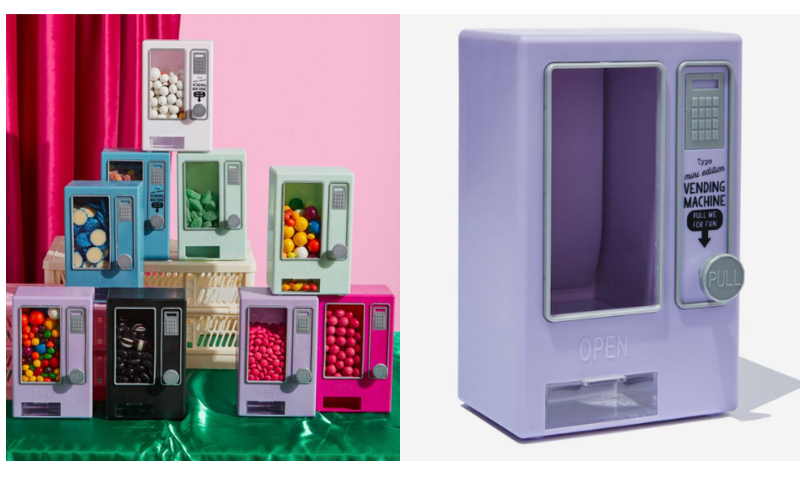 Who wouldn't want their own vending machine sitting pride of place in their bedroom? How cool!

'Some Like It Hot' Pepper Grow Kit $22.99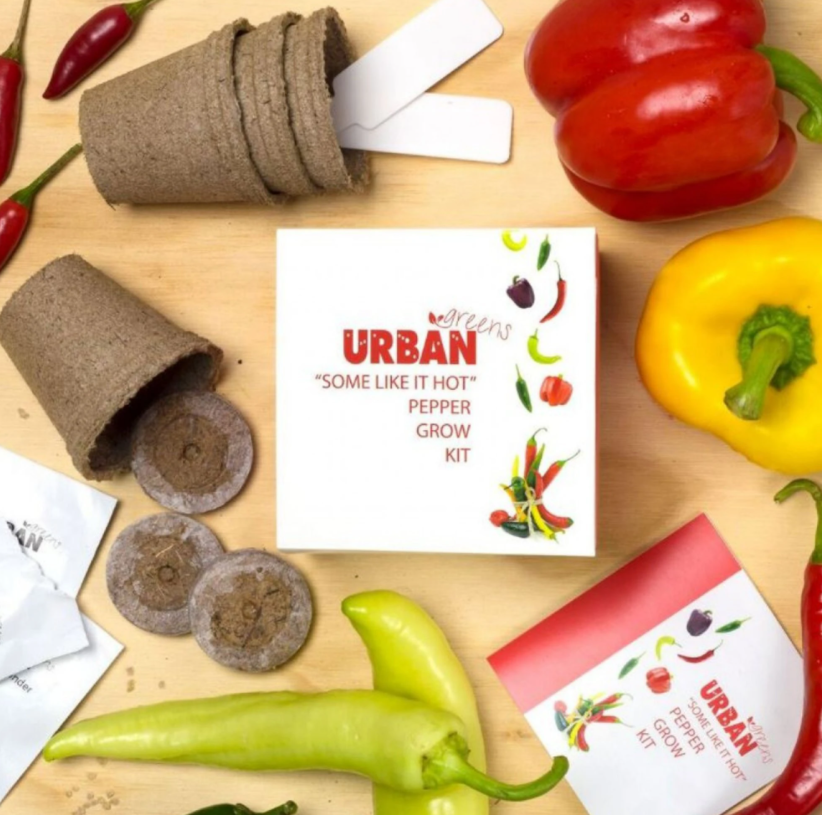 The good people at Urban Greens have created the 'Some Like it Hot' Pepper Grow Kit to make it easy and breezy to grow some of the most delicious peppers around – in your very own home!


Retro Pocket Games with LCD screen $22.99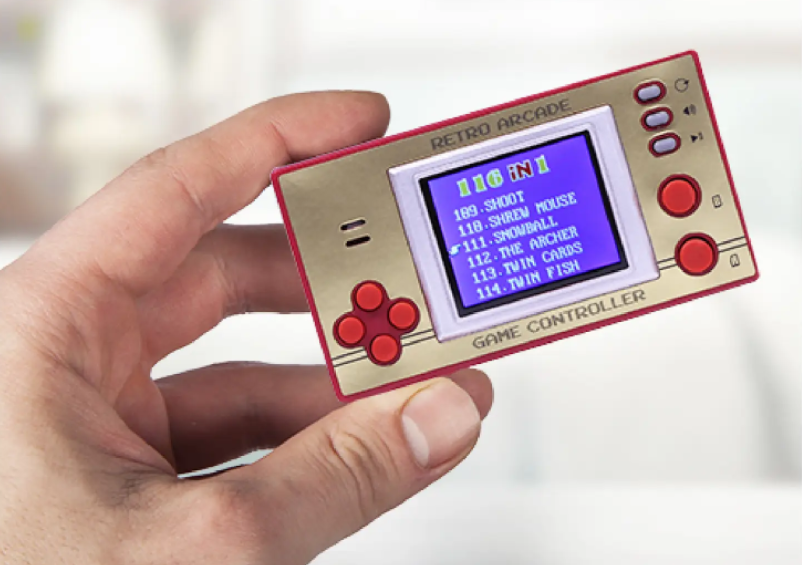 Stay entertained whilst on-the-go with the Retro Pocket Game. Boasting a 1.8" LCD screen, the pocket sized arcade game arrives with over 100 8-Bit games, guaranteed to host some old favourites and deliver entertainment for hours. Ideal for long commutes, or just to cure some boredom, the game can be taken and played anywhere.
Star Wars Don't Upset the Wookiee Card Game $24.99

HHHHHGGGRRRRGGGGGGGG!!!
Oh no, you've upset the Wookiee! This fast-paced card game celebrates some of your favourite Chewbacca scenes. It comes in a furry plush Chewie case so you can keep the cards safe at all times.
Rick & Morty Box of Socks $29.99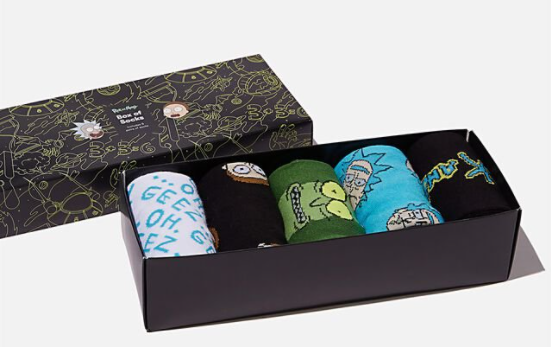 Putting the fun in functional gifts, Cotton On have bundled together their fav sock designs into a gift box that'll take your gifting vibes to the next level. Rick & Morty, Space Jam, Friends, Snoopy, Care Bears and more!
Pokemon All Time Favourites 1000 Piece Puzzle $29.99

This awesome 1000 piece jigsaw puzzle has a collection of the finest Pokemon any trainer could hope to catch! You've got Bulbasaur, Pikachu, Charizard, Snorlax, Charmander, Magikarp, Mew, and a whole lot more! The finished piece measures 50 x 70 cms so it's perfect to display on a fan's wall when complete.
Popcorn Scented Candle Tin $19.99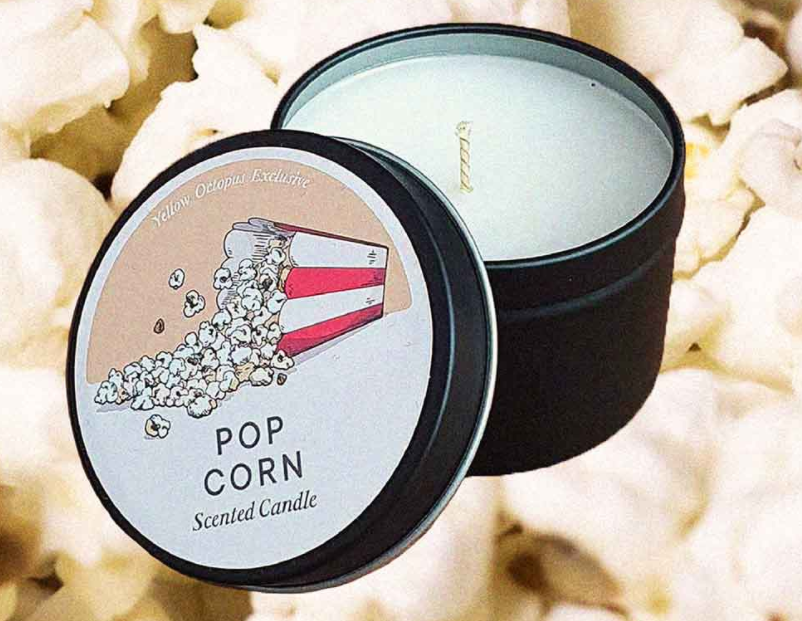 This popcorn scented candle will make your home feel like the candy bar. Make sure you've got a bag you can toss in the microwave, this candle is sure to make you hungry! It comes in a compact travel tin and gets you about 20 hours of movie theatre magic.
Personalised Arnotts Shapes $10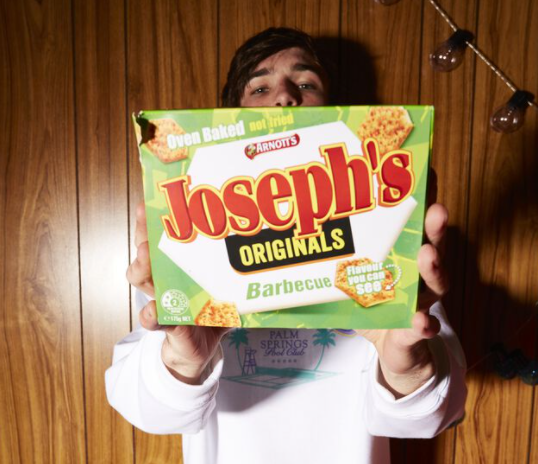 Take your pick of fan fav flav Pizza, BBQ or of course Chicken Crimpy and make your mark on this Aussie classic. Stocking stuffer? More like stomach stuffer!
101 Pooping Puppies 1000 Piece Jigsaw Puzzle $28.99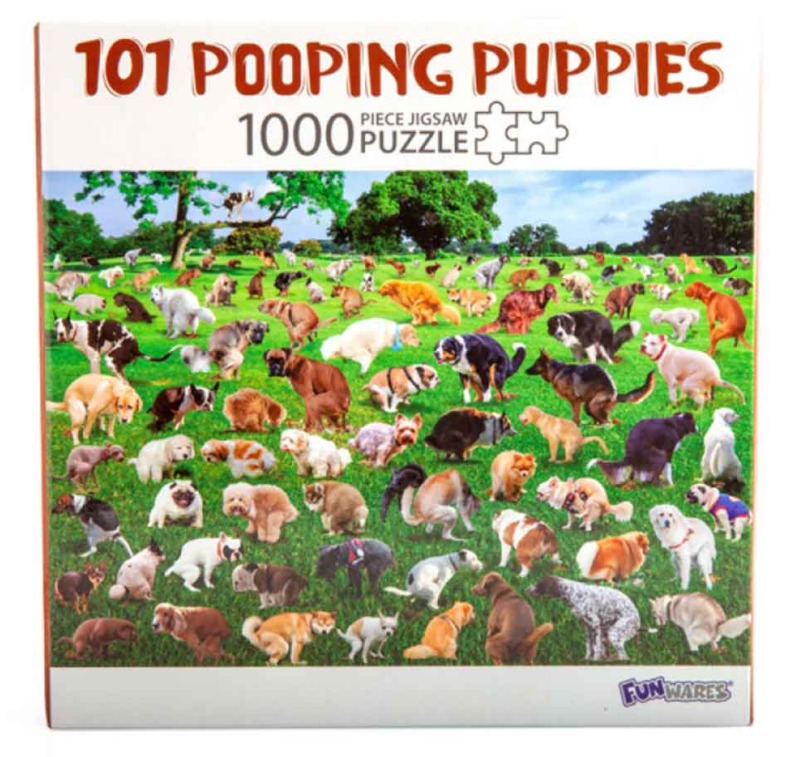 This is a puzzle with a whole lot of pooping puppies on it. I'm not really sure it needs more introduction than that!
Star Wars Fan-atic Gift Bundle $80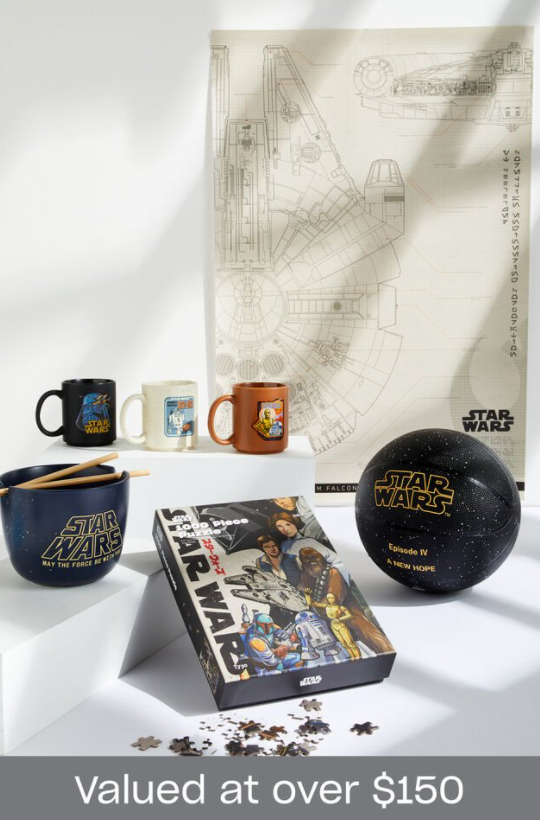 The ultimate gift that's packed full of Typo exclusives for any Star Wars fanatic!
Wireless Smartphone Charging Dock $16.99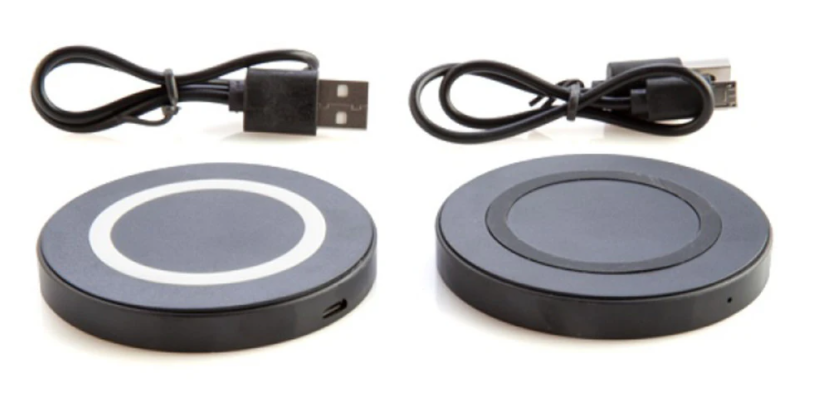 Charge your smartphone with the closest thing to magic – this totally high tech super amazing Wireless Smartphone Charging Dock! The dock works with any QI-enabled device (and if you don't know what that is you can give it a google; if your smartphone is fairly new, it'll no doubt be QI-enabled!) simply by placing your phone onto the dock.


Disclosure: This article contains affiliate links. This means that if you make a purchase, we may receive a small commission at no extra cost to you. This helps to pay the running costs for our website and the wages of our work-from-home writers, who are parents, just like you.